Best of Brick
How to move to NYC: A crash course for finding an apartment
Familiarize yourself with different neighborhoods, then size up a place based on qualify-of-life factors
Read between the lines: 'Charming' doesn't mean what you might think and 'luxury' is overused
Consider all the upfront costs—there's a broker fee plus security deposit and first month's rent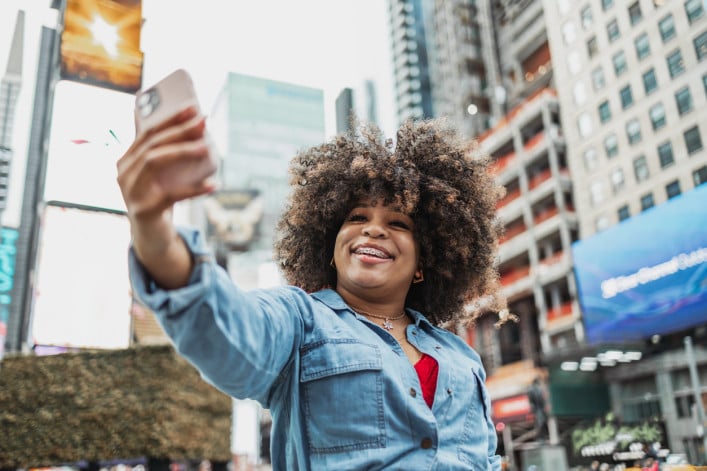 Thinking of moving to New York City? You must like a challenge. The rental process can seem daunting because of NYC's steep rents and landlords' stringent income requirements. And when you find a place you like, you may have to compete with other renters who may offer the landlord more than they are asking. Yes, bidding wars for rentals are a thing here, although there are strategies for beating the competition. 
Buying in NYC has its own potential peculiarities—what's the difference between a co-op and condo, anyway? And what exactly are carrying costs? As with rentals, sales prices here can cause sticker shock. 
It can be a lot to wrap your head around, but it's not all bad news—seriously! If you're flexible about where you are willing to live, the size of your apartment, and the amenities you can forgo, you'll have more luck finding a place that isn't too much more expensive than your budget (fingers crossed). 
Read on for how first-timers can find a place to rent or buy in NYC.
---
[Editor's Note: This article has been updated with new information for July 2023. We are presenting it again as part of our summer edition of Best of Brick Week.]
---
1. There's a lot more to a neighborhood than meets the eye
Start with a basic question: How well do you know the city? If the answer is "I've visited once," or "Brooklyn is a neighborhood, right?" you should definitely engage in some on-the-ground research.
One option is to find a short-term rental and do some recon on a few neighborhoods you think you might like. This will allow you to grasp things you can't get from internet research, like how long the walk to the subway really is, the quality of the produce selection at the local supermarket, and how the area feels at night. Sure, there's a lot you can learn online, but never underestimate the importance of getting a real feel for a place. If that's not possible, at least take a virtual stroll around the area using Google street view and read up on the area as much as you can.
You can do more targeted research by checking out websites for local news—a good way to get a sense of what's happening in a particular area. StreetEasy also provides in-depth neighborhood intel. Be sure to read Brick's extensive interview series with New Yorkers who made the move from one neighborhood to another, newcomers who recently moved to the city, and long-time locals on what it's like to live in their corner of the city. Of course, hanging out in an area is the best way to get a feel of it, especially if you know what to look for.
Pro Tip:
Want to stress less about your NYC living situation? Staying in a Blueground apartment means no worrying about buying appliances, furniture, or linens — but that's just the beginning. We carefully curate each of our move-in-ready homes to make sure that our guests have everything they need to feel at home and free to roam. Even better, all of our apartments are located in sought-after, central neighborhoods where you can stay for 30 days, a year, or longer. Click here to check out our available apartments in Manhattan, Brooklyn, and Long Island City.
Get up to speed on how to read listings. You will want to avoid getting tripped up by—among other things—net effective versus gross rent, and the difference between a safe, legal bedroom and a home office.
After you zero in on a place, research the owner and the building. Before you plunk thousands of dollars down on your first NYC rental, run a background check of sorts. Ask a few of your future neighbors what they think of the landlord, including how the building is maintained and how quickly (if at all) their requests are handled. Google your landlord, look up the building via the Department of Buildings and Housing Preservation & Development, and check reviews on sites like Openigloo, Apartment Ratings, RENT BETTA, or GoHomeNY. Consider that well-maintained common areas are a sign that the landlord and management care about the building and its upkeep. A door with a broken lock or overflowing garbage can indicate safety and sanitation are a problem—you can't assume they will be fixed just because you're moving in.
Here are additional questions you and your broker should keep in mind:
How convenient is the area when it comes to subways? If you're more than a 10-minute walk from the train, or prefer to avoid the train altogether, do you have an alternative means of getting around, like a bus or Citi Bike?
What are your dining options? A little bit of research on food blogs like Eater and Grub Street will give you a sense of what restaurants are nearby. 
What are options for ordering in? There are plenty of apps to choose from if you want take-out delivery in NYC—and these can help figure out who will deliver to you in your new neighborhood. Some areas are better served by food delivery options than others. Consider that many local eateries prefer if you can call them directly to order food out rather than using a third-party delivery service. 
Can you have your groceries delivered? If you have a doorman, don't assume they will accept grocery deliveries for you when you're not home. The soaring popularity of grocery delivery services has led some buildings to refuse delivery, so be sure to ask about the building's policy. (BTW, another consideration is tipping etiquette during the holidays in your new building. To help you calibrate tips, consult our annually updated tipping guide.)
What are the schools like? If you're moving here with kids and plan on sending them to public school, your real estate search will be more complicated. Read our guide to NYC's public and private elementary schools to get a grasp on how the system works. 
It's important to know that if you are moving within a few blocks of a school, it doesn't necessarily mean your child will attend that school. Sound confusing? There are consultants who specialize in helping you navigate the system. Note: When it comes to schools, brokers aren't allowed to tell you much more than whether the building you're looking at is within a certain school's zone and they aren't allowed to weigh in on the quality of the school because of federal fair housing regulations. And be warned: A listing may say an apartment or house is zoned for a school, but don't rely on that information. It could be wrong or relying on outdated school zones. The only sure-fire way to know if an address is zoned for a certain school is to call the school and ask. Most schools have a parent coordinator who can help you with this information.
The Department of Education provides the most detailed and up-to-date school information. From there you can find out statistics about your zoned school and more. InsideSchools and GreatSchools are great resources if you're interested in public schools. You might also want to check out non-zoned charter schools and private schools. Arming yourself with stats is one helpful piece when evaluating a school, but nothing will give you a better sense of a school like seeing it in person through tours and information sessions.
What's the nightlife like? NYC has party neighborhoods, quiet family neighborhoods, and neighborhoods that are a mix. In Manhattan, major party hubs in normal times include the East Village, Lower East Side, and Murray Hill. In Brooklyn that means Williamsburg, Bushwick, and Greenpoint; and in Queens, it's Long Island City, Astoria, and Ridgewood. These might be just the ticket if you are a recent grad.
But if there are a few too many bars in a given area for your liking, you may want to search elsewhere. Because if you move to an apartment above a bar, you can expect it to be noisy plus have smokers congregating outside—and you can't really expect a business to change just because you moved in. And as a result of the pandemic, outdoor dining is here to stay. Some places play loud music—and even have live bands—which can be fun unless you're trying to sleep in during brunch service, so keep an eye on those restaurants, too.
What evacuation zone is it in? Superstorm Sandy taught us that severe weather can affect the city in dramatic ways, and climate experts say we are likely to see more intense weather in the future. Parts of the city at greatest risk for flooding are evacuated first. Also consider where you live in the building: Hurricane Ida underscored the fact that basement apartments can be deadly during a storm. Plus, if you're buying, living in a flood zone might mean shelling out for high-priced flood insurance and having to pick up the pieces when the next big storm hits. 
How safe is the neighborhood? The official NYPD website has crime statistics, but the best way to get a sense of how comfortable you'll feel in the neighborhood is to ask someone who lives there and to check it out yourself, especially at night. The vibe at 10 p.m. might be very different than at the 3 p.m. viewing you scheduled. 
How easy is it to find a parking spot? With the exception of Staten Island, the answer to this question is probably going to be "not very." But if you plan to have a car, you can ask residents, brokers, and doormen and get familiar with alternate side parking regulations. Typically you'll wind up moving your car less frequently in Brooklyn than in Manhattan. If you decide to park your car in a garage, be sure to factor monthly fees into your budget. In Manhattan, $400-$500 a month is not unusual for garage parking. Some garages in prime locations charge as much as $800 to $900 a month. And remember: Renting a car as needed is always an option. 
2. Money can't buy you everything
Renters: Most New York landlords require that a tenant earn an annual salary of at least 40 times the monthly rent—which may seem like an astonishingly high amount. If you don't earn that much, there are some workarounds. Most often, you'll need to get a personal guarantor who makes 80 to 100 times the monthly rent and promises to pay the balance of your lease if you default. Often a landlord will also require that the guarantor live in the tri-state area, so that it's easier to collect if you default, although some insist your guarantor live in New York. If you don't have anyone who can do that for you, or if your guarantor isn't local, you may be able to pay for an institutional guarantor like Insurent (FYI, a Brick sponsor) instead. Their income and employment requirements are significantly less strict, though you'll still need to have good credit.
Pro Tip:
Need expert help finding the perfect apartment in the perfect neighborhood? Looking for a landlord who is flexible about guarantors, pets, or "flexing" your space with temporary walls? Moving here for a job or for school? Put your search into the capable hands of The Agency, a tech-savvy real estate brokerage that's helped hundreds of Brick Underground readers find their ideal NYC apartments. The Agency will charge a broker's fee of 10 percent of a year's rent on open listings instead of the usual 12 to 15 percent if you sign up here. Bonus: The agents at The Agency are a delight to deal with.
One way to get around some of those pricey barriers is to opt for a co-living situation. Co-living offers residents a room in a furnished, fully equipped apartment with utilities and other amenities for one, all-inclusive price. For the full scoop, check out Brick Underground's guide to co-living options in NYC. 
Buyers: Even if your finances are in tip-top shape, buying a co-op means you'll have to get past a co-op board first—and board requirements go way beyond finances. For an overview on everything you need to know as a first-time buyer, consult Brick Underground's "How to buy a NYC apartment." As a result of the pandemic, many co-op board interviews are now done remotely and many boards prefer it this way. Find a quiet, well-lit place to do the interview, and try to reduce interruptions. For some real-life examples of co-op board interviews, check out Brick's series on the topic. And check out Brick's guide to acing the interview by knowing what to expect. 
3. Brokers charge fees in New York
Buyers: Sellers pay a broker's fee of 5 to 6 percent, divided 50-50 between the buyer's broker (if you're using one) and the seller's broker. The good news is that it means buyers don't pay a fee. The bad news: Those fees are baked into the seller's asking price.
Pro Tip: To reap substantial savings while retaining the most important services of an agent, work with a brokerage that offers a commission rebate if you do some of the legwork on your own. Prevu (a Brick Underground partner based in New York) will handle pretty much everything, including sending you to listings that fit your needs, advising you on the right price to offer, preparing the offer, negotiating with the seller, and assembling the board package you'll need to prove your worth (literally and figuratively) to a co-op or condo board. As a participant in Prevu's "Smart Buyer" program, you'll pocket a rebate of two-thirds of the commission paid to the buyer's broker at closing. On a $1 million condo with a 6 percent commission, the rebate equals 2 percent of the purchase price…a cool $20,000.
Renters: In NYC, renters pay broker fees too, and they're steep. Brokers frequently charge 15 percent of the yearly rent as their fee, but that can sometimes be negotiated down to around 12 percent or even one month's rent, especially if you're willing to move fast on an apartment. 
If you're determined to avoid the broker's fee, start your search on websites that feature no-fee rentals (some exclusively). 
4. Buyers: Don't forget about carrying costs
Buying a co-op is not like buying a house—make sure you understand the difference between a co-op vs. a condo. Technically, with a co-op, you're not buying the unit but rather shares of the cooperative, and you still have to pay for the maintenance of the building each month. So in addition to your monthly mortgage payments, you'll have a maintenance fee, too. Keep that in mind when budgeting and know that maintenance typically goes up a bit each year.
The monthly fees for condos are referred to as common charges. Some new condo developments have property tax abatements that keep property taxes extremely low for a number of years. Make sure you know what you're getting, and have a realistic estimate (from your attorney, not the developer) of what taxes could be when a property tax abatement ends.
And if you know what to look for, there are ways to buy into a building with lower carrying costs. 
5. Not all rentals are in rental buildings
Renting an apartment in a rental building is not the same thing as renting an apartment in a co-op or condo building. The latter will probably be a bit nicer in terms of appliances, finishes, and amenities, but there is a lot more red tape involved (especially in co-ops, where you'll have to be approved by the co-op board as well as the apartment owner). plus you'll usually pay higher application fees and face restrictions on how long you may rent. For more information, see Brick Underground's pros and cons of renting in a co-op or condo building.
6. Rental scams are a reality in NYC
Unfortunately, where there's lots of demand, con artists will swoop in to get a piece of the (Big Apple) pie. That's pretty much all the time here, so know what to look for by studying up on Brick's guide to the most common scams. The same is true for knowing what scams to watch out for in short-term rentals. 
7. Have your checkbook ready
Renters: When you rent an apartment, prepare to have a lot of money handy, usually in the form of a bank-certified check. You'll need to pay the broker fee if there is one, a month's rent as a security deposit, and the first month's rent within a few days of signing your lease. One way to cut down on upfront costs is to find a roommate or apartment-share situation, and there are lots of websites to help you do just that. 
Buyers: If you can make an all-cash offer, you can speed up part of the buying process—and be more attractive to sellers. Otherwise, if you need to finance the purchase, you should go with a local bank or mortgage broker who knows the NYC market, which is unlike any other. And when mortgage rates are on the higher side, some buyers consider going with adjustable rate mortgages to cut their expenses.  
8. The net effective rent is lower than what you'll actually pay
When demand for rentals is lower—such as during the slow winter months—you may find a rental with a free month (or even two). Lots of NYC landlords offer this freebie at the beginning or end of a lease to encourage you to sign the dotted line. Some landlords spread the discount over the term of the lease in what's called the net effective rent or the advertised rent, but the net effective rent is less than the amount you will actually have to pay—known as your gross rent—during your non-free months.
Brick Underground's Gross Rent Calculator enables you to easily calculate your gross rent, make quick apples-to-apples comparisons between apartments and avoid expensive surprises. All you'll need to figure out your gross rent is 1) the net effective rent, 2) the length of your lease, and 3) how many free months your landlord is offering.
Brick Underground's
Gross Rent Calculator
What's this?
Some New York City landlords offer a free month (or more) at the beginning or end of a lease. The advertised rent is the net effective rent.  The net effective rent is less than the amount you will actually have to pay --- known as your gross rent --- during your non-free months.
Brick Underground's Gross Rent Calculator enables you to easily calculate your gross rent, make quick apples-to-apples comparisons between apartments and avoid expensive surprises. All you'll need to figure out your gross rent is 1) the net effective rent, 2) the length of your lease, and 3) how many free months your landlord is offering.  [Hint: Bookmark this page for easy reference!]
To learn more about net effective versus gross rents, read What does 'net effective rent' mean?.
Months
Months
If the landlord is offering partial months free, enter it with a decimal point. For example, 6 weeks free rent should be entered as 1.5 months.
9. Your options will be more limited if you have a dog—especially a big one
Many buildings in NYC either prohibit pets outright or have limits on the weight and breed of dogs permitted, so check before you sign anything. (If you have a big dog, consult this guide.) Also, find out the rules for buildings that allow pets. Your landlord or management company may want to screen your dog. Some buildings have strict policies around whether dogs can access common areas. 
If you have a dog, you may be eyeing outdoor space—but that's usually hard to come by in NYC (and always comes at a premium). Being close to parks and dog runs can also be ideal. Just like buildings, some neighborhoods are more pet-friendly than others. 
Keep your animal's personality in mind when looking for an apartment. Does your Yorkie freak out at the sound of footsteps? Better forget the first-floor apartment. Is he getting on in years and having trouble holding it in? In that case, the first floor might be a smarter choice than the 38th.
If you're looking to buy (or sublet) a co-op, your pet will have to pass muster with the board. Sometimes that'll include an "interview" with the pet, but usually, it's a pretty straightforward process. Consider creating a "pet resume" to help document your pet's medical history and training.
10. Descriptions can be deceiving
Sure, you would like to believe that listings are entirely truthful, but some brokers can be "flexible" with the facts. Here are a few things to keep in mind when looking at listings:
Don't take a broker's word for it that a rental apartment is "convertible" to more bedrooms. Sometimes "convertible" just means a living room that isn't insanely small. Also, lots of buildings now prohibit temporary walls, so make sure your management company is okay with them before you rent a one bedroom that you plan to make into a two bedroom or want to close off space for a home office. Generally, though, bookshelf walls that don't reach all the way up to the ceiling are okay.
"Luxury" is overused. It's deployed to describe all kinds of buildings, so don't put too much stock in it.
"Cozy" usually means so small you can't fit yourself and your clothes but not much else.
"Charming" can often mean "dilapidated."
"Unique" might mean a strange layout, or worse.
"Quiet" can mean it overlooks an air shaft or brick wall.
Some "bedrooms" may not be legal. A key tell is no windows.  
An "outdoor space" can mean a tiny balcony or a patch of pavement in need of some "TLC" (which you can pull off, even if you're on a budget).
If a listing doesn't mention a doorman or elevator, that's because there isn't one. The same is true with laundry facilities.
Previous versions of this article included writing and reporting by Lauren Evans, Lucy Cohen Blatter, Mimi O'Connor, and Emily Myers.
Brick Underground articles occasionally include the expertise of, or information about, advertising partners when relevant to the story. We will never promote an advertiser's product without making the relationship clear to our readers.