Ask an Expert
Do carrying costs include monthly mortgage payments?
Your carrying costs include all the monthly financial obligations of owning an apartment
Carrying costs will vary depending on whether you buy a co-op, condo, or townhouse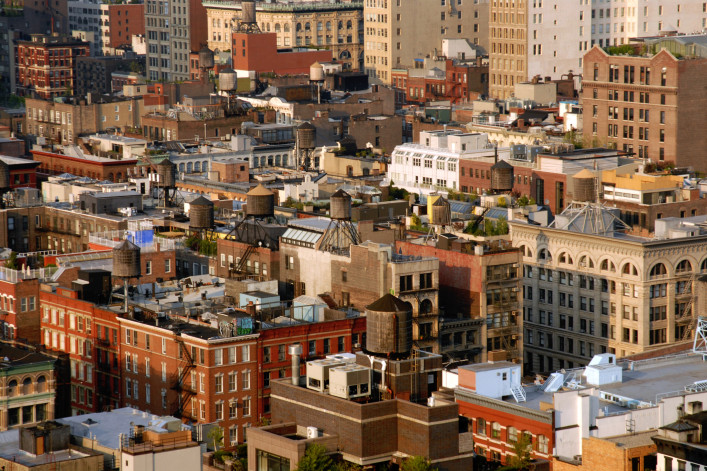 futurewalk/iStock/Getty Images Plus via Getty Images
Do carrying costs include monthly mortgage payments?
 The term carrying costs broadly includes all the monthly financial obligations of owning an apartment, our experts say. If you have taken out a mortgage to pay for your co-op or condo, your carrying costs will include your monthly mortgage payments. 
"The term carrying costs includes monthly maintenance or common charges, mortgage principal and interest, and with respect to condominium unit owners, real estate taxes," says attorney Jeffrey Reich, a partner at Schwartz Sladkus Reich Greenberg Atlas. 
Co-ops and condos: How carrying costs differ
In a co-op, the operating costs you pay each month for shared areas and amenities are called maintenance fees and they include property taxes and your contribution to the payments for the building's underlying mortgage. 
In a condo, the operating expenses are called common charges. Here you need to factor in your property tax as a separate payment. Condo buildings do not have underlying mortgages so there is no mortgage payment in your common charges. 
Your personal mortgage—which you take out to buy the property—is not included in a condo's common charges or a co-op's maintenance but is considered a part of your carrying costs. 
Calculating carrying costs when you buy
In addition to your property taxes and mortgage payments, your carrying costs will also include insurance premiums and utility charges, whether that is water, electricity, or gas, says attorney Jonharold A. Cicero, a partner at DL Partners. 
He points out carrying costs vary depending on the type of property you're buying. "If you're buying a rental property, or a multifamily property where you would potentially live in one unit and rent out the others, then you will also want to factor in some property management expenses and maintenance reserves for property maintenance and repairs," he says.
Something else to consider is whether you will be taking on a gut renovation after you close. In these situations you can expect your carrying costs to temporarily double over the duration of the project, says Anna Karp, CEO and co-founder of the design-build firm, Bolster (a Brick Underground sponsor). "In most cases, you're paying for the carrying costs of two properties: the one you're renovating, and the one you're renting and living in while your renovation is ongoing," she says.
Your carrying costs while the work is ongoing will also include renovation insurance, as well as moving and storage costs. To avoid getting underwater financially during a gut renovation, Karp suggests budgeting an extra 20 percent in rent than you think you'll need, to account for delays. 
Another factor to consider is the time of year. Not only will your home need electricity to keep the job site functional, it will need to be heated and cooled independently of you being there to keep the workers safe and comfortable.
"These types of carrying costs can fluctuate with seasonality—especially in dealing with periods of extreme weather such as heat or cold—which is not uncommon with renovations that are likely to be ongoing for a full calendar year," she says. 
Brick Underground articles occasionally include the expertise of, or information about, advertising partners when relevant to the story. We will never promote an advertiser's product without making the relationship clear to our readers.