Sales Market
Finding the right fit: 20 questions to ask about a condo or co-op building before you buy
Ask to see the house rules in case there's anything that would affect your offer
Find out the building's policies on pets, subletting, deliveries, and use of amenities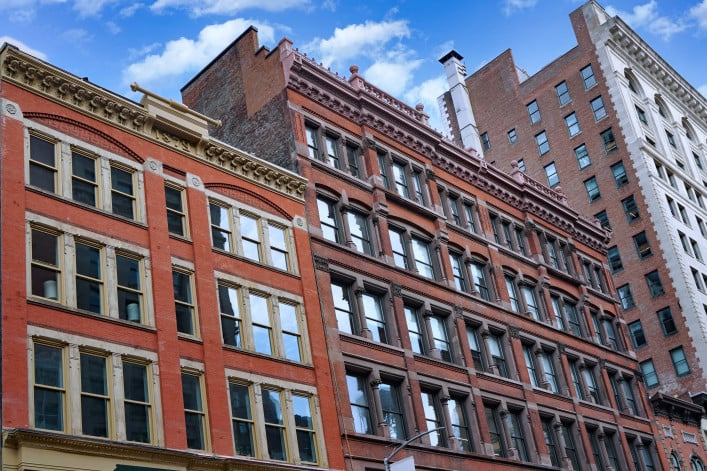 peterspiro/iStock/Getty Images Plus via Getty Images
It's important to look before you leap—and for condo and co-op buyers in New York City that means asking lots of questions about what kind of experience you'll have in a specific building before you buy. 
Apartment buildings are as different from each other as their residents, so finding the one with the rules and culture to suit you will mean asking dozens of questions before you put down your hard earned cash. For example; a very traditional board will create a different vibe from one that's open to new ideas; or if you want to get a dog, you'll want to know how strict the building's pet policy is.
Your broker can help you with these types of questions—but you need to know what to ask. Here's a primer.
---
[Editor's note: An earlier version of this post was published in August 2020. It has been updated with new information for February 2023.]
---
1. What is the personality of the board?
Is the co-op or condo board very traditional or open to new ideas? It's also helpful to know if the board welcomes newcomers or prefers to have the same people running things. Many boards have committees to address particular areas of the building operations—if there's a landscaping committee you'll know the planting isn't an afterthought. If there's a lobby renovation committee you'll want to know how it's going to be paid for. 
Ask to see a copy of the house rules to get a sense of where a board might stand on certain issues. The proprietary lease and house rules will be scrutinized by your attorney once you have an accepted offer, however you can ask for an advance copy and find out if there's anything that would affect your offer. 
2. What is the building's sublet policy? 
If you're planning to sublet your apartment at some point in the future, you should be aware that co-ops generally have strict rules about this. Co-op owners are usually only allowed to sublet their apartment for one to two years in any five-to-seven-year period. And some buildings only permit a certain percentage of units to be sublet at any one time.
Find out if there are any fees associated with subletting and how many apartments are currently being rented out. You can also ask about occupancy rules—some co-ops allow pieds-à-terre, others do not. 
Condo sublet policies are usually more flexible but may have rules against short-term sublets of less than six months.
3. Does the building allow pets? 
Some buildings are pet-friendly, others are not. If you don't want to see dogs in the lobby, make sure you pick the right building for you. If you are considering getting a dog, it'll be important to know if there are any restrictions on the number, breed or size. Some buildings will restrict access to communal areas or insist residents use the service entrance if they are with their pets.
If you have a dog as an emotional support or service animal, a board will need to accommodate you, but you may still want to find out about the building's broader pet policy. 
4. Are there any restrictions on amenity use?
Many new developments boast a range of amenities from roof decks and gyms to climbing walls and kids' playrooms. If your building has facilities for residents, find out if there are restrictions on the use of facilities—times when kids can't use the pool, for example or opening hours that don't fit with your schedule. 
5. If the apartment comes with a tax break, when does it expire?
Some new condo buildings benefit from a 421-a tax abatement, which lowers your monthly bills for a limited time. It's not easy to establish what you'll be paying when the perk runs out and that could affect the resale value of the unit.
The offering plan will state what the taxes are for the building so make sure to buy an apartment you could afford regardless of the abatement. 
Property tax rates change and to figure out what you'll pay once the abatement expires you need to multiply the taxable value of your property by the current tax rate for your property's tax class. To get an estimate of what you would be paying, look at the taxes on comparable units in the neighborhood. 
Pro Tip:
Looking to buy a co-op apartment?  National Cooperative Bank offers competitive rates and easy pre-qualification. With 40 years of lending to buyers in New York City, NCB is the bank for co-ops. After all, Cooperative is our middle name! Call us at (646) 201-4714 or email Brittney Baldwin at [email protected].  NMLS #507535. Equal Housing Lender. 
6. Are there enough elevators to accommodate all residents? 
If you're on a high floor, you'll want to know if all the elevators are "local" or whether there's an express option to speed things up. If you plan to renovate at some point, you'll also want to know if there's a service elevator that might make your project run more smoothly. 
Find out if there are any service issues with the elevators and whether one or more might need replacing or if a shutdown is planned.
7. What is near the unit that could be disruptive?
Try to determine whether the apartment you're interested in is located in a less-than-ideal spot in the building. Ask questions about where the elevator or compactor shafts are so you can avoid vibrations. 
If you're looking at a unit down the hall from the community room or playroom, find out what the hours of operation are and be prepared for foot traffic and noise. Consider the pros and cons of a ground-floor apartment.
8. Are you allowed to install a washer/dryer? 
Some buildings have restrictions on whether washer/dryers can be installed. This often comes down to the building's plumbing. Find out ahead of time whether you'd be able to add this type of appliance if there isn't one in the apartment you're interested in. 
You'll want to know the board's policy on this and beware of any answers to your renovation questions that include the words "the board approves this on a case-by-case basis." It's easier to work with a policy that's transparent for everyone.
9. Who manages the building? 
A building might be managed by a large company, a smaller independent company, or may be self managed. Larger management companies are more likely to have streamlined operations. An independent firm may have more nuance. Smaller buildings are more likely to be self-managed. 
Once you know who manages the building you can also approach them with further questions, like whether maintenance increases are expected or assessments are scheduled. 
10. Do residents have issues with bad odors?
If the windows are wide open when you view the apartment, think about why. Could there be evidence of cigarette or pot smoke, cat pee, or strong cooking smells? 
If you can, visit the unit a few times. Find out if the building is smoke-free or what might happen if you find a neighbor's smoking or cooking habits are affecting you. Remember, everything smells stronger in the summer.
11. How is garbage and recycling managed?
Find out if you leave your trash on the service stairs for pickup, throw it down the chute, or bring it down to the basement—or to the outside bins. The same goes for recycling and composting. 
Discover pre-market properties in your dream neighborhood that perfectly suit your needs and budget. Meet and deal with sellers before their apartment hits the market.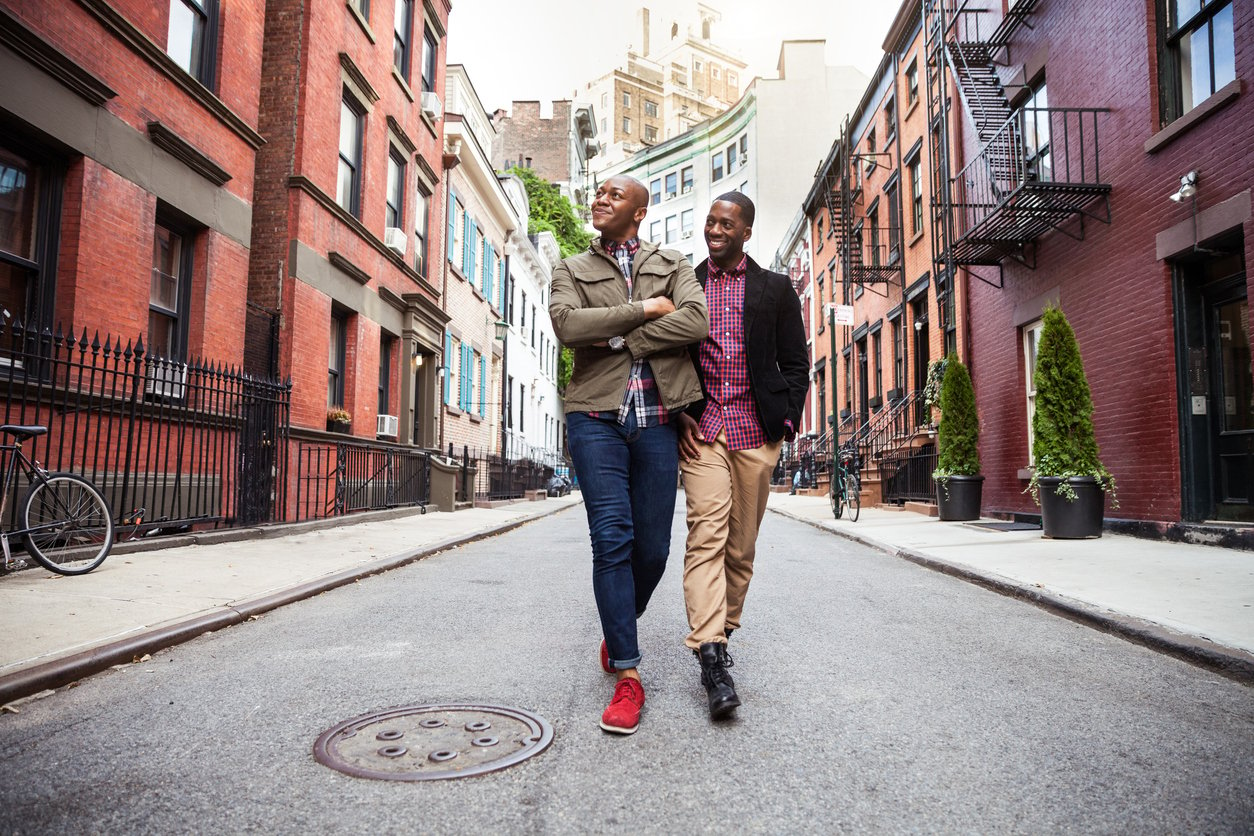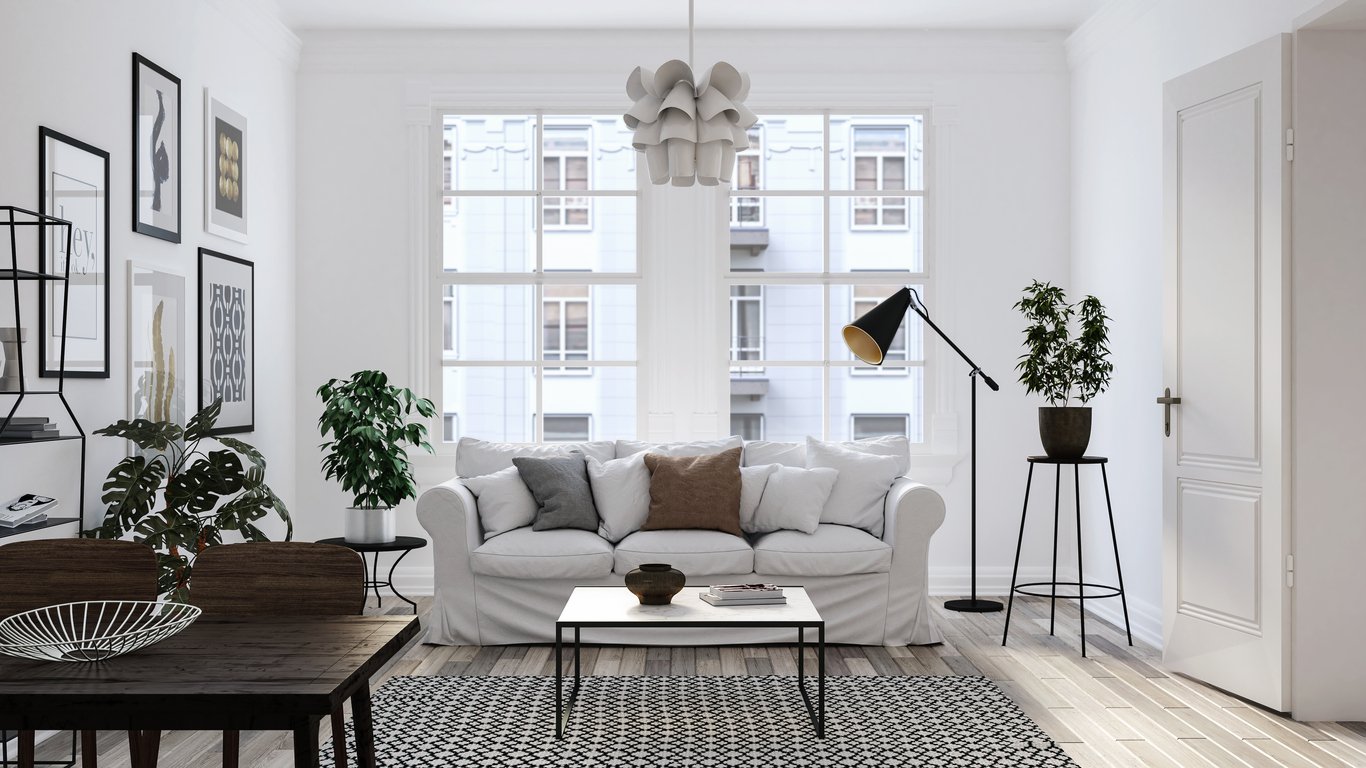 Let The Agency's pre-market team give you exclusive access to apartments in your price range and desired neighborhood that no one else has seen. More options, less competition, no bidding wars. 
12. Are there rules for stroller use or storage?
Are strollers allowed in the elevator or relegated to the service elevator? Will this affect you now or in the future? Find out where you are allowed to store a stroller and if you need to fold it up when it's not in use. 
13. Is there bike storage?
If you are cycling on a daily basis, you'll want to ask about bike storage. Lugging your bike upstairs or storing it in your apartment can get old very quickly. 
For many buildings, repurposing space on the ground floor or basement for bike storage is a low cost and practical amenity. Find out what's available in the building or what plans the board has for offering bike storage to residents. 
14. What's the source of heat and air conditioning?
If you prefer radiators to forced air systems, make sure you ask about how the apartment is heated. Landlords—and by extension co-op boards—are required by NYC law to provide heat and hot water, but the person responsible for paying for it can vary from building to building. 
You'll also want to find out what kind of air conditioning system operates in the building. Some in-wall systems are attractive and efficient, others are noisy and might affect where you put your furniture.
15. What are the food and package delivery policies?
Do residents need to come to the lobby to pick up food deliveries? Some buildings won't allow food delivery to your apartment door. Consider whether this is a dealbreaker for you. When it comes to take out options, make sure there are enough restaurants that deliver to the building. 
The demands of sorting and storing packages are an increasing problem for many NYC buildings, even those with doormen. If you regularly receive deliveries, find out where they will be stored and how secure the room is if you won't be able to retrieve it immediately. Find out whether the building uses any smart tech to manage and monitor packages.
16. Are there any loud bars or clubs nearby?
You can't pick your neighbors but you can check out your neighborhood for loud bars and nightclubs. And if you are working from home, like many, consider what is open nearby during the day. If getting a good night's sleep is a priority, you might want to steer clear of an apartment next to a firehouse or noisy restaurant. 
Try and check out the apartment at the appropriate time of day to see if the location will work for you. 
17. Is construction planned nearby?
There's rarely a lull in construction activity in NYC, but no one wants to wake up to jackhammers on a Saturday morning. Ask whether windows are sound-proofed and walk around the neighborhood to identify whether there might be building work planned on the block. There are lots of online tools to track building projects around the city.
18. What is the local public elementary school?
Even if you don't have kids, your next buyer might, so it's worth asking about the local school. Fair Housing Laws prevent your agent from discussing nearby schools, but you can investigate on websites like InsideSchools and GreatSchools or stop by the local playground to ask a few parents. 
Brick Underground's guide to elementary schools as well as our deep dive into knowing your school zone can provide lots of information on this topic.
19. What kind of people live in the building? 
Fair Housing Laws also prevent your agent from talking about the presence of families, retirees, or young party animals in your building—so if this is important to you, ask the doorman or sit outside for a while to watch who comes and goes.
20. Has the building ever had a bed bug problem? 
There are laws to protect renters and buyers from some of the fallout of bedbug infestations and these laws require disclosures. If there's been a recent problem, ask how it was handled, and what the current status is. 
Brick Underground articles occasionally include the expertise of, or information about, advertising partners when relevant to the story. We will never promote an advertiser's product without making the relationship clear to our readers.