Ask an Expert
What are the time commitments and responsibilities when you join a co-op board?
A realistic monthly commitment for a board member is around 10 hours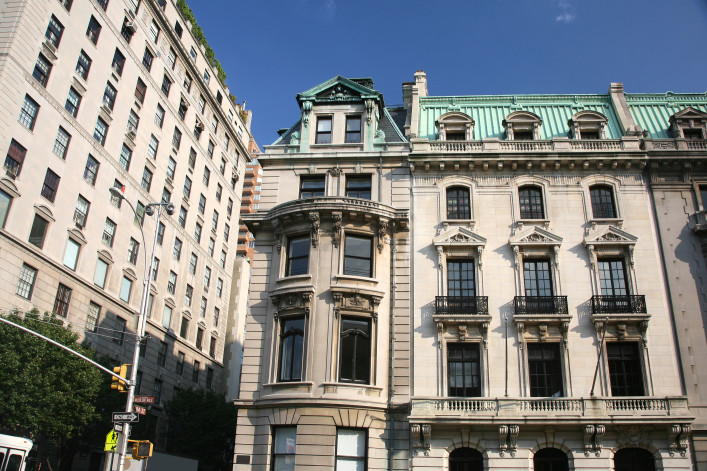 Terraxplorer/iStock/Getty Images Plus via Getty Images
I'm interested in joining my co-op's board but unclear what kind of time commitment it would involve. How can I find out more about the responsibilities of board membership?
Your concerns are similar to those of many co-op and condo owners who already have busy schedules, our experts say. The time you commit to the role and the responsibilities you have will vary from building to building and from board to board. "At minimum there are monthly meetings with the associated preparation and follow-up," says Tina Larsson, co-founder and co-owner of The Folson Group, a New York City co-op and condo business consultancy.
The best way to find out more about the responsibilities of board membership is to reach out to a current or recent board member and ask about their experience. 
The board has three main responsibilities—to act as trustees for shareholders, to manage the building, and plan for the co-op's future. The board officers are the president, vice president, treasurer, and secretary.
Boards also vary in size with members joining for a variety of reasons. Board officers typically commit more time to their responsibilities than board members. While all of these roles are aligned, "there are varying degrees of involvement and time," says Mark B. Levine, principal at the property management firm EBMG. As a new board member you don't have to volunteer to be an officer. 
Questions to ask current and former board members
Membership will certainly take up some of your valuable time. Some important questions to ask current or former members are; how long the monthly meetings last; if decisions are made between these meetings; and whether the current board members get along with each other. Board membership is an unpaid, voluntary activity and everyone has different motivations and that will affect the time they are willing to commit, Larsson says. 
Board meetings that run longer than an hour might indicate members are dealing with complex issues that require a good amount of time in order to reach a consensus. Alternatively, lengthy meetings might be a sign of poor planning or lack of a clear agenda. Levine says if a board is working efficiently, meetings should certainly be completed in under two hours.
Another clue as to how efficiently the board manages its responsibilities is whether decisions are made via email or communications between meetings. Larsson says this demonstrates the board is able to handle issues as they arise and make decisions quickly. "It also shows that the board members are responsive and communicative, and that they are dedicated to the well-being of the co-op community," she says. 
If there is a property management company employed by the co-op, they will take care of a lot of the day to day issues. Even so, many boards have committees to address particular areas of the building operations. This might be landscaping or sales and leasing or anything that supports the board. "Being a part of or leading one of these committees will extend your time spent on the board matters," Levine says. 
It is not uncommon for board members to come at problems from different perspectives but Larsson says volunteering to a board where members do not get along can be draining and stressful. She suggests volunteering with another like-minded resident as one way to avoid some of this tension.
"To be effective, you do need to commit to a minimum amount of volunteer time, but ultimately you control the maximum," Larsson says.
In Levine's view, a realistic time commitment per month would come in at under 10 hours of total volunteer time. 
Examine your own motivations for joining the board
When you are passionate about an activity, you're generally more willing to put time and effort into it. 
Larsson points out, if you live on a high floor and the elevator is frequently out, you might be passionate about volunteering to get the elevator replaced. "If you are passionate about installing a roof garden on the unused tar roof, you can head that effort as a board member while as a shareholder, you have no say in the matter," she says. 
For many co-op shareholders, their apartment is one of their largest investments. "Having more time to dedicate will add value to the community and to the investment you have in your unit," Levine says. A co-op board with committed volunteers is a huge asset to your building.
Brick Underground articles occasionally include the expertise of, or information about, advertising partners when relevant to the story. We will never promote an advertiser's product without making the relationship clear to our readers.