Ask an Expert
How long does it take for a co-op board to schedule an interview?
Co-op boards usually schedule interviews within two to four weeks
Incomplete applications and summer vacations can slow things down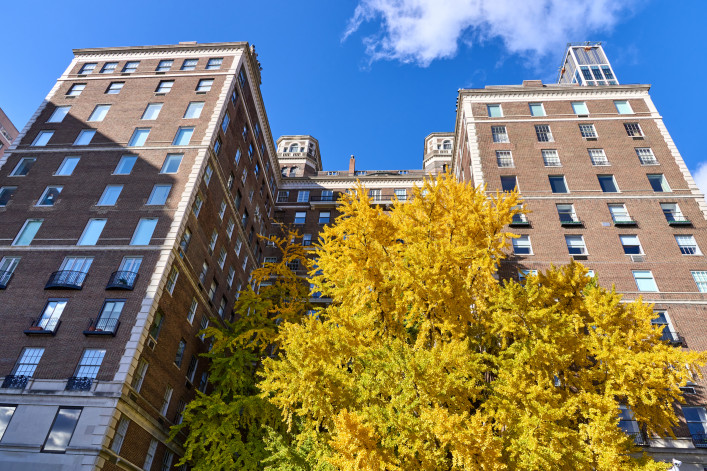 How long does it take for a co-op board to schedule an interview? What are the possible reasons for delays? I submitted all of my information over two months ago, and I'm still waiting for an interview date, even after multiple follow-ups.
If your board application is completed to the board's satisfaction and doesn't raise any red flags, co-op boards typically schedule an interview within two to four weeks, our experts say.  Two months is unusually long for any time of year except July and August, when some boards don't meet as often.
"Most of the delays in my career have been because the management company was slow," says Gea Elika, a broker at Elika Real Estate, a boutique buyer's brokerage based in Manhattan. "If I was waiting two months, I might be worried about the building and its management. There could be legitimate reasons, like a board member is traveling or ill, but two months is unacceptable. It might be a blessing that it's delayed—you might want to reconsider the purchase."
Deanna Kory, a broker at Corcoran, says that with the exception of July and August, most co-ops schedule interviews within two and a half weeks once the answers to a board's questions are submitted—a back-and-forth process that can take a few weeks alone. 
"If holidays intervene," she says, "it can extend the time to four weeks. 
3 reasons the co-op board still hasn't scheduled your interview
"Contrary to popular perception, most boards are reasonable and diligent in their review of prospective purchasers," says Dean Roberts, a real estate attorney at Norris McLaughlin in Manhattan. Interviews can be delayed for many reasons—some less worrying than others.
1. Your timing is unfortunate  
"The interview is the step after the submission is reviewed by the board," says Andy Marks, a property manager at Maxwell Kates and the former board president of a 210-unit co-op on the Upper East Side. "Based on all the information given to us, is this applicant suitable for our community and should we interview?"
Marks says boards usually designate one member to review everything and if it passes muster, the application is sent to the rest of the board to review and then vote on.  
"The ability to make a decision is usually done and put to a vote at the board meeting, so it's a question of when they get this stuff to review. If the board has just met for the month, they might wait until the next monthly meeting," Marks says.  
A traveling or ill board member could hold up the review. And then there are the seasonal delays.
"August tends to be a month where boards decide not to meet and so an application may sit until September," Marks says.
Moreover, for some co-op boards, "September is a month of transition back to the city and can be interrupted by holidays of a variety of sorts," Kory says.
2. There's a problem with your application—and it could be fatal Make sure there are no errors, discrepancies or omissions that could cause the decision to interview to be punted to the next board meeting, which could be more than a month away, Roberts says.
Worse, an extensive delay could signal that the board is preparing to reject you (these are the most common reasons for rejection). Most turn downs are made before the interview takes place.
"Maybe the board isn't happy with the sales price and are trying to review their options," Elika says. "Even though co-op boards don't have to disclose the reason for a rejection, they may be talking to an attorney to make sure they're doing proper process."
3. The building is poorly managed "I tend to find smaller, self-managed co-ops typically take the longest because they are less organized," Elika says.  
Buildings under professional management rely on a designated transfer agent to coordinate applications and interviews, but that doesn't always help.
"If the management company is too large, that can get in the way as well," Elika says. "There are some notorious large management companies that are too big for themselves and not very well managed." 
Tips for getting the board to schedule your interview
Most board members understand how frustrating and potentially costly a slow approval process can be for buyers (and sellers).
"When I was a board president, I always felt bad because people have mortgage commitments that might expire," Marks says.  He advises buyers to ask their brokers to follow up with the appropriate department at the management company.
"We follow up with the transfer agent every few days to try to push the process along," Elika says. "You don't want to alienate the transfer agent, so it's kind of a dance."
Sellers can also be mobilized.
"Getting a seller to make an inquiry can be effective," Marks says. As board president, "I would occasionally get a call or note from a seller who was anxious, and I would ask the person whose job it was to focus on board packages and submissions where we were."
---
Trouble at home? Get your NYC apartment-dweller questions answered by an expert. Send your questions to [email protected].
For more Ask an Expert questions and answers, click here.
Brick Underground articles occasionally include the expertise of, or information about, advertising partners when relevant to the story. We will never promote an advertiser's product without making the relationship clear to our readers.