Just as many young families are electing to stay in the city, some parents whose kids are grown, including some of the parents of those young parents, are also opting to stick around, return, or in some cases, move to New York for the first time.
"It used to be [adult] kids would move to the suburbs. Now we're seeing the reverse effect in New York," says Annette Holmgren of Keller Williams. "People are coming back to be near their kids." 
New York is home to close to 1.4 million people over 60, and that number is projected to increase by over 40 percent to nearly 2 million people in 2040, according to the city Department of Aging. Real estate professionals we spoke to report that empty nesters, from their early 50s to 80 and older, are coming from as far as Florida. Meanwhile, some are moving from the outer boroughs to Manhattan, or from one Manhattan neighborhood to another when their original reason for living somewhere, often being in a good school district, is no longer relevant. 
Whether it's the convenience and cultural opportunities, the desire to be near children or grandchildren, or a decision to downsize from a house in favor of a full-service apartment, New York has a lot to offer to the empty nest crowd.
We talked to industry professionals to find out what empty nesters should consider before making a move to the city. Here's what they advised.
1. Get your finances in order
"Figure out what makes sense for you. Hire a financial planner to help determine how much you can afford," says Rutenberg's Ina Torton, who created NEXT MOVE, a team of realtors that helps clients who are moving for age-related reasons.  
If you're planning to rent, know that it's typical for landlords to require tenants to make 40 times the rent to secure a lease. If you're still working and that's the case, no problem. But if you're working part-time, you've retired, your credit score is lass than perfect, you may need to enlist the services of a guarantor, who can be a high-earning individual or an institutional backer, to guarantee your rent in the event that you stop paying. 
"We work with tons of retired people," says Charles Schoenau, managing director of Insurent, a New York City lease guarantee company (a Brick Underground Sponsor).
Think you're all set if you've got a big pile of cash in the bank or sold your townhouse for a handsome profit? Think again. Landlords want active income, not assets.
For example, says Schoenau, "We worked with a 68-year-old woman with $5 million in the bank with an 820 credit score who wanted a $4,000 a month apartment." .Because she lacked income on paper, she needed Insurent to guarantee her lease. 
2. Find the neighborhood that's right for you
In some cases, this might be essentially predetermined, if the priority is proximity to family. Also, generally speaking, the Upper East and Upper West sides tend to be good fits for older people, thanks to the relative tranquility of the areas.
"People are coming back to the city to enjoy life. SoHo and downtown don't work,"  says Citi Habitats' Evan Rosenfeld. "They're so busy. People don't want to feel shell-shocked coming back to the city."
Torton advises against anything below 23rd Street, citing the youthful "tumult."
Big draws for the empty nest crowd include Lincoln Center, the 92nd Street Y,  the museums on the East Side, and Central Park.
Of course, "It depends on what people's interests are," Torton says. 
3. Be realistic about the space you need (and can get) 
You may know you're done with the three-bedroom co-op or house and all the work that comes with it, but be careful about overzealous downsizing. Rosenfeld gives the example of a couple moving from a four- or five- bedroom house who think a one-bedroom in a new, modern development will do just fine, only to find it feels kind of cramped after a year or two.
"They might be better with a large, older, renovated unit," he says. 
It's also important to manage your expectations about the amount of space you can get for your money. Holmgren finds inter- and intra-borough clients to be more realistic about their options than first-time buyers from outside New York.
(Tip: If you're not seeing enough places for sale in your price range or target neighborhood -- and/or you'd like to avoid a bidding war -- consider expanding your search to "off-market" listings. NYC real estate brokerage Triplemint, a Brick Underground partner, uses technology to mine public records and identify owners who may be ready to sell, meaning you can meet and deal with owners before their homes hit the market. Click here to learn more.)
4. Amenities: What's important?
The New York City real estate market is flooded with buildings offering big-ticket amenities, from 24-hour doormen and on-site gyms to common spaces, roof decks, and more. All of it can be very enticing, at least initially.
"People like the idea of a roof deck, a pool, or a gym, but sometimes that gets put to the side [in favor of] people being more comfortable in their apartment," Rosenfeld says.
The big winner for Rosenfeld's clients is being in a doorman building, where residents can receive packages, dry cleaning, etc.
"They want things that make life easier," he says. "They love the convenience factor of living in Manhattan." 
Holmgren reports that too many amenities can be overwhelming to her empty nester clients.
"They're not turned on by the newer, modern buildings. People are in your business. It's a privacy issue," she says. "They'll say, 'This is nice, but it's a lot.' They like things quieter."
Her most requested feature is outdoor space of some kind.
"More than a storage unit, more than a gym," she says. "They feel, 'We gave up a lot but we still want a place to have a glass of wine.'" 
5. Rent vs. buy
It's important to think about your timeline. If you see yourself staying long term, buying may be the right choice. For renters, living in a rental building (as opposed to renting a condo) is the more prudent move, according to the professionals we spoke to, due to the stability. In a condo, the owner may decide to sell, and you're out of a place to live. For a shorter-term stay, though, renting a condo could also work.
6. Accessibility, and future options
You're probably not thinking about moving into a fourth-floor walkup.  Other accessibility and mobility issues, or being able to accommodate them in the future, may be worth thinking about. Beyond elevators, does the building have ramps? Are there features of the apartment that would become problematic if you did have a mobility issue? If you are buying, would you be able to make renovations to accommodate any special needs? 
7. Transportation
Living near public transportation is often a key consideration when deciding on a place to live in New York City, and if you're still working, it likely still is. But if your need to get to Midtown or another area of the city daily is not as great, that can significantly expand the area of your search.
Holmgren says that the ride-share app Via has become a game-changer for people who don't need to commute daily. Some suburbanites moving to the city have a hard time giving up the car entirely, and instead choose to downsize from two or three vehicles to just one.
"People coming from the suburbs, the car is very important to them," Torton says. If that's the case, be prepared to wrangle with New York City parking rules or factor in a garage or parking space arrangements in your search. 
Discover off-market properties in your dream neighborhood that perfectly suit your needs and budget.  Meet and deal with sellers before their apartment hits the market.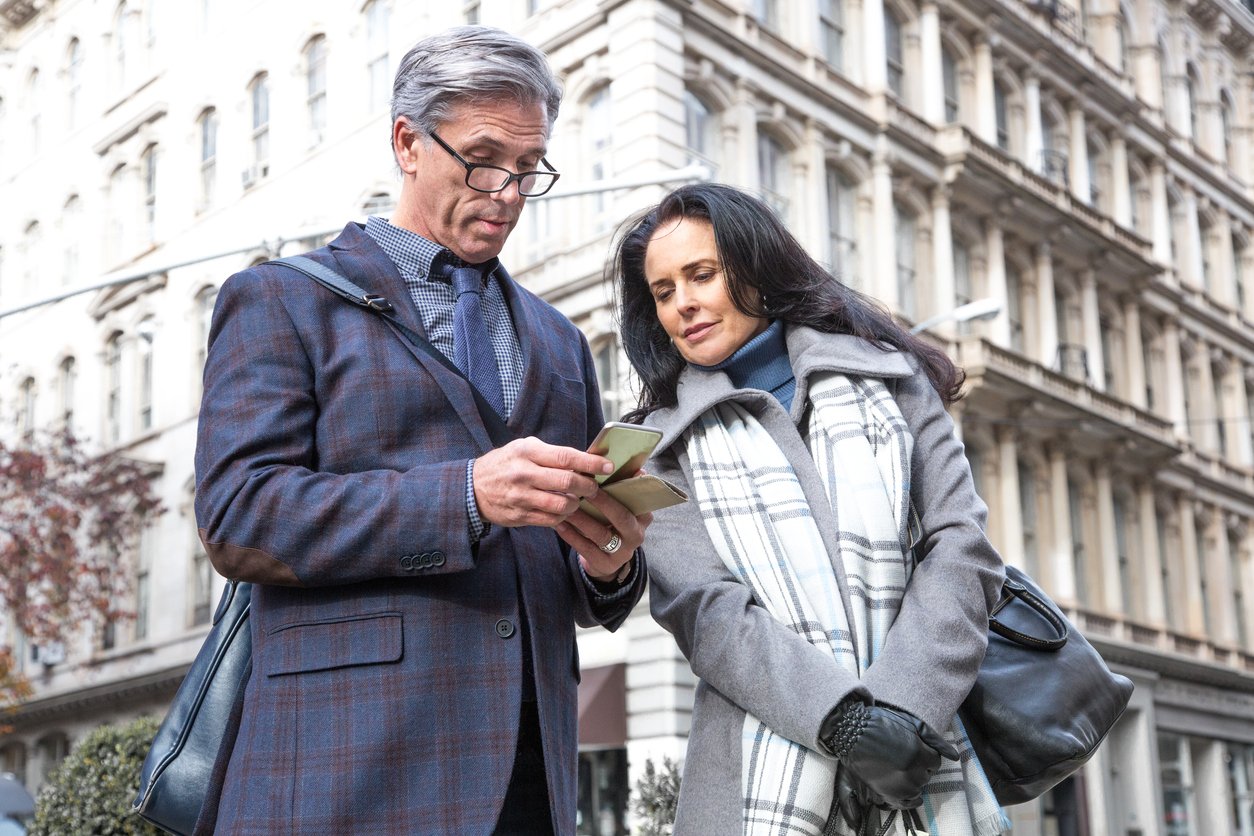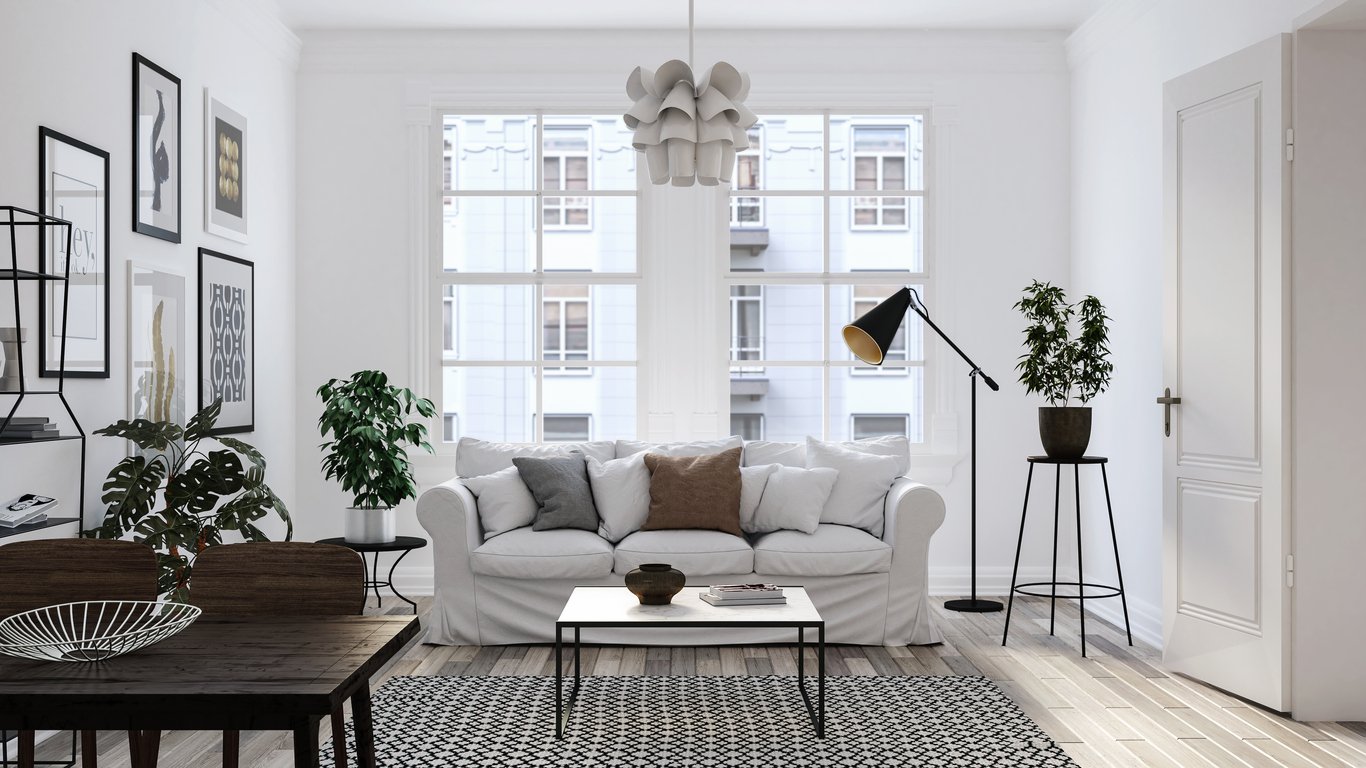 Let Triplemint's off-market team give you exclusive access to apartments in your price range and desired neighborhood that no one else has seen. More options, less competition, no bidding wars. 
Brick Underground articles occasionally include the expertise of, or information about, advertising partners when relevant to the story. We will never promote an advertiser's product without making the relationship clear to our readers.