Products + Services
Take back your deck! How to win the war with mosquitoes and enjoy NYC outdoor living again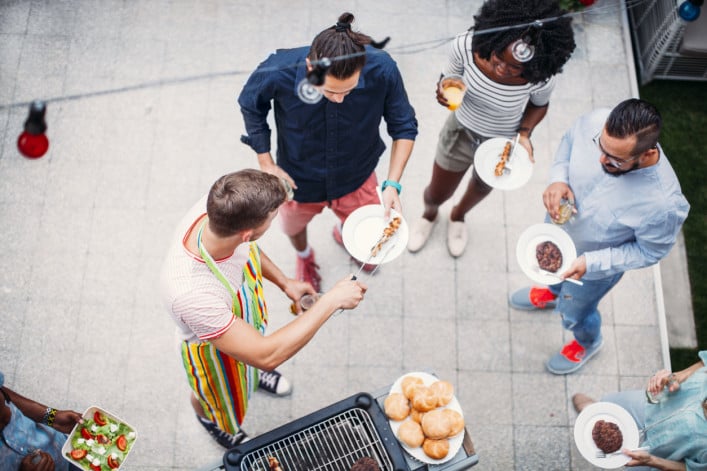 In New York City, mosquito season runs from mid-spring through October, which is also when many New Yorkers retreat from their outdoor spaces.
Sadly, many New Yorkers with decks, gardens, and patios resign themselves to the fact that they can only use their outdoor space at the very beginning and end of the summer because of unrelenting mosquito attacks.
Take heart: While it's probably impossible to completely rid your outdoor space of mosquitos, there are steps you can take to get the situation under control and head outside again. 
You can try planting lots of citronella and lavender (plants that allegedly have mosquito-repelling qualities), but unless you've got a pretty mild mosquito issue, you're probably gonna need a bigger bug deterrent. (Consumer Reports, which actually tests products by sticking people's arms in mosquito-filled chambers, has recommendations of ineffective products to avoid here.)
Here are some more ways to combat mosquitos and take back your deck.
---
[Editor's note: An earlier version of this post was published in June 2019. We are presenting it again with updated information for July 2021.]
---
Stop the problem before it starts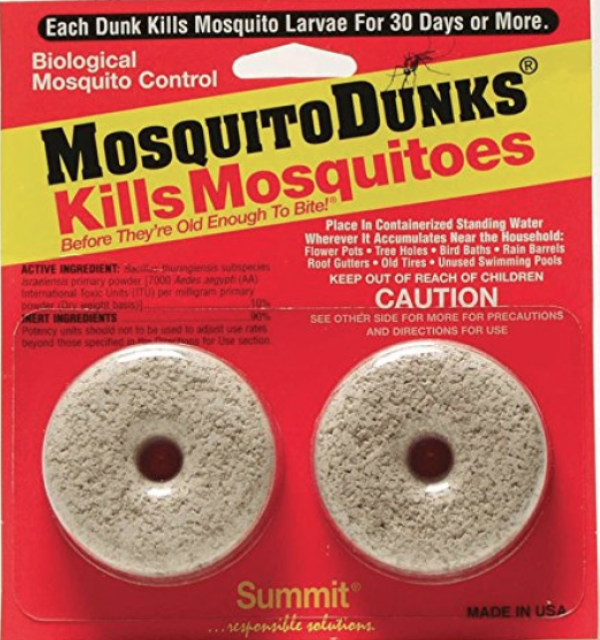 The first rule of combating mosquitos is to make sure there's no standing water in or around your outdoor space—that's where they breed. But if you do have spots where water collects (or you must have a koi pond or bird bath) invest in some Mosquito Dunks, which contain a naturally-occurring bacteria that kills the pests' larvae. (The product also helps deter fungus gnats, and is safe for use around kids and pets.) We'd recommend using a few of these for best results.
Mosquito Dunks, Amazon, $8 
Create a hostile environment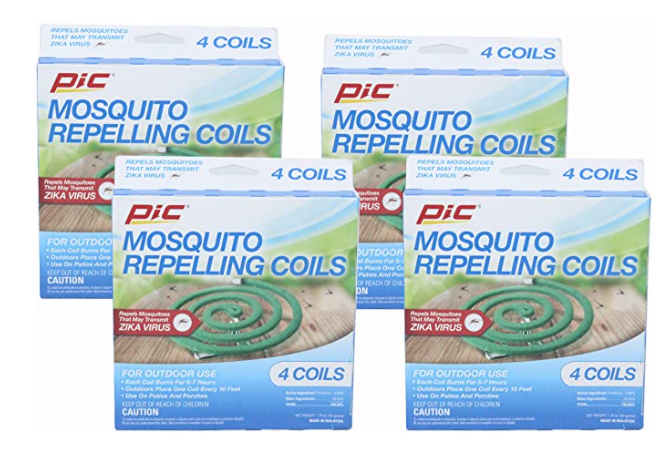 A low-tech option is the green coils many campers enlist, you light and let the coil smolder, releasing a bug-repelling smoke. It's recommended you place one every 10 feet for best results. 
Mosquito Repellent Coils, Amazon, four packs for $12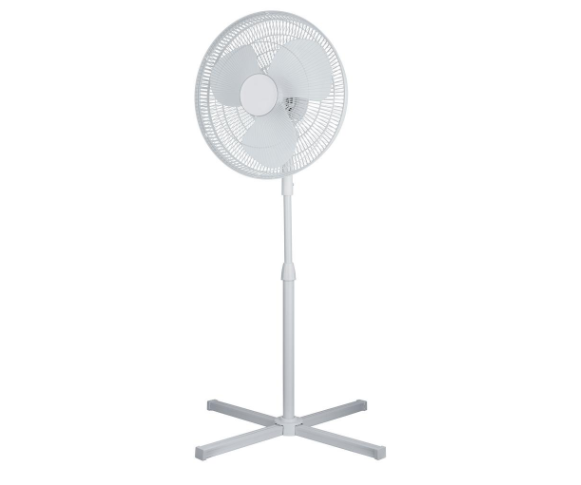 Many people like to use a fan to blow the bugs away (lock the fan so it's blowing directly at you and the insects will not be able to land on you. (The New York Times stirred a big reaction with this apparently well-known concept.)
16-inch Oscillating Pedestal Fan, Home Depot, $20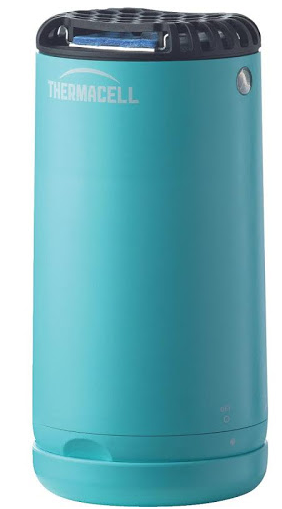 Created specifically for creating bug-free zones, ThermaCELLs, also popular with campers, are designed to clear a 15-foot area of mosquitos. (Reviews are generally positive, but you will need to replace cartridges and fuel.)
ThermaCELL, Target, $20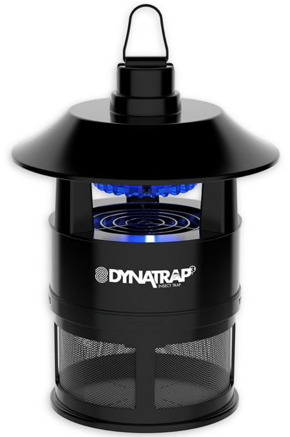 Yet another gadget, employed by our own Brick writers Emily Myers, is the DynaTrap. It claims to attract mosquitoes (and many other insects) via a combination of CO2, warmth, light, and a fan, which sucks them into a chamber, where they dehydrate and die. (Unlike bug zappers, there is no electric notification whenever a critter is vaporized.) The product claims to break the "mosquito life cycle" in six weeks.
(Myers does note an improvement. She thinks her installation of faux turf helps control the mosquito population as well.)
DynaTrap, starting at $70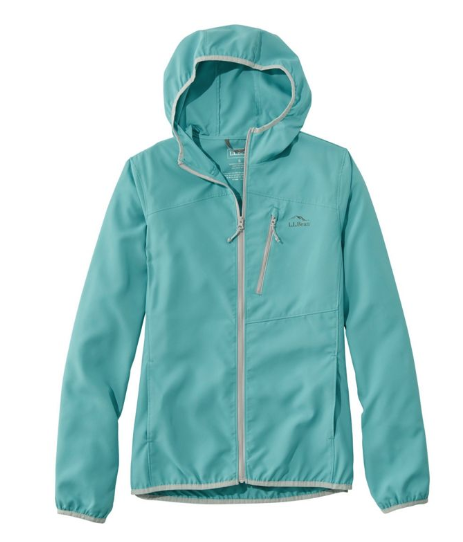 Wear your repellent
Covering up is another recommended way to avoid bug bites. If you know you're going to be hanging out in a buggy place often, you can also invest in some clothing with repellent in it. L.L. Bean has a "No Fly Zone" line dedicated to the category. 
Women's No Fly Zone Jacket, L.L. Bean, $89

Repel them
Good old bug spray is one of the most effective ways to keep mosquitoes at bay. You have a variety of choices when it comes to repellent, and the key distinction among them is the active ingredient.
Repellents with DEET are very effective. It's among the ingredients that the CDC recommends and the American Association of Pediatrics gives the green light to use products with a 10-30 percent concentration on children two months and older. 
Another CDC-approved option is a repellent containing the active ingredient Picaridin, such as Off Family Care. (Look for 20 percent concentration.)
Still another CDC-sanctioned repellent is lemon eucalyptus, used in products such as Repel, which provide protection for up to six hours. It is for people ages three and up, and is most effective at 30 percent concentration.
OFF! Deep Woods Insect Repellent 6 ounce, Target, $6: Off! Familycare Insect Repellent, Amazon, $9;  Repel Lemon Eucalyptus Insect Repellent Spray, Target, $5
Brick Underground articles occasionally include the expertise of, or information about, advertising partners when relevant to the story. We will never promote an advertiser's product without making the relationship clear to our readers.