Buy Curious
Want to buy an investment apartment to rent out? Here's what you need to know
Studios and smaller one or two bedrooms are usually the easiest to rent out
Avoid co-op buildings if your goal is to rent the unit out for the long term
Buying with all cash will maximize the return on your investment
Most people can't afford to buy a New York City condo as an investment property, but for those who can swing it—and can handle the responsibilities of being a landlord, such as vetting potential tenants and dealing with midnight plumbing emergencies—it can be a good way to make some extra cash each month, hedge against inflation, and hopefully turn a profit when you sell.
The NYC rental market is typically competitive—there are always way more renters than buyers here. Even potential buyers are holding off making a move amid economic uncertainty and rising mortgage rates. Instead, they are parking themselves in the rental market—and willing to pay more for rentals. 
That's one reason brokers say it is a great time to be a real estate investor. In addition, more condo developers are tapping into what buyers want now—like outdoor space and work-from-home amenities.
---
[Editor's Note: A previous version of the article ran in July 2022. We are presenting it again with new information for July 2023.]
---
But be aware: Changes to New York's rent laws—which impact rent-stabilized as well as market-rate apartments—have transformed  renting for renters and landlords alike, and mean that you'll need to weigh the cost of property ownership with more caution.
Common FAQs about buying a rental property
In this edition of Brick Underground's Buy Curious, Julia Hoagland, a broker at Compass, and Erin Wheelock, an agent at Keller Williams New York City, explained how to buy an apartment to rent out, including where you should look, what apartment size to consider, and how much you can expect to take in each month.
The proposition:
I want to buy a single apartment as an investment property. Where should I look? What type of unit is best? And what type of return on my investment can I get?
The reality:
"Right now, you should strike while the iron is hot for investments," Wheelock says. 
As Hoagland points out, the increase in mortgage rates has slowed its steep climb, however, the combination of still-strong sales pricing and high cost of financing is keeping some buyers out of the purchase market—and driving rental prices up with their demand. 
"At some point, however, as the Fed's activities take hold and slow the economy, lower financing rates should follow, which will drive buyers out of the rental market and back into the purchasing realm," she says. "People will decide they want to do anything they can to start building their own equity instead of their landlord's." 
According to Hoagland, mortgage rates are about 15 percent higher than what they were a year ago, and rents are at an all-time high. The dollar is strong right now, too, limiting competition from international investors. "These factors continue to provide leverage to state-side, all-cash investors, who enjoy higher yields and an advantage over buyers who need expensive financing," she says.
If you don't have that kind of liquidity and need to get a mortgage, you can still get in the game. Wheelock says in a few years you should be able to refinance at a lower interest rate if you financed the purchase. 
But she says it's important to understand that cap rates (i.e., the rate of return on an investment property based on projected income) won't typically cover your mortgage in NYC. That can be a shock for people new to buying here, since capitalization rates are typically around 2 percent, and your mortgage will be (much) higher.
That's another reason to buy with all cash. Wheelock advises holding it for four, five, or six years until prices surpass what you paid for it. "I once heard someone say, 'If you can't afford to hold, you can't afford to invest in NYC,' and I strongly agree. If you are the person who has been waiting for interest rates to go up in order to snag some cash deals, this is your moment," she says.
Of course, there's the risk that you will not make anything at all. Hoagland credits the now-expired eviction moratorium with changing some investors' views on being a landlord.
She says several investor clients have approached her team about selling as opposed to re-renting, "citing the exceptionally tenant-friendly legal environment, the lack of ability to collect more than one month's security deposit (a disrespectful tenant can do a lot more than that in damage), and the hassle of being a landlord."
Which NYC neighborhoods work best for investment properties?
Where you look depends on what strategy you favor. If you want to buy where young renters want to be, head to the Lower East Side, East Village, Flatbush, Bushwick, and Bed-Stuy. If you want to buy something limited and in high demand (and are prepared to shell out more), explore Chelsea—especially near the High Line or Hudson Yards—as well as Soho, Tribeca, the Flatiron, and the West Village. 
For new development where renters can live large with lots of amenities, consider the Financial District, Downtown Brooklyn, Fort Greene, Dumbo, Williamsburg, and Clinton Hill. For neighborhoods where you can get a discount, zero in on Washington Heights, Hamilton Heights, Central Harlem, Yorkville, and Hell's Kitchen.
(Want more detail on these areas? Check out "The best NYC neighborhoods for real estate investors in 2022.")
In general, if you're looking for a sure thing, go with a known entity—for example, the Upper West Side and Upper East Side are perennially popular, especially for first-time renters in NYC. That means you'll be paying higher prices. If you're willing to explore beyond these or the luxe locales mentioned above, look into a less established area. You'll probably collect lower rent at first, but you may be pleasantly surprised by how much you'll earn when the neighborhood takes off.
How do you identify such emerging areas? Here's what to look for:
Is there increased investment in infrastructure, such as expanded transit options, a new school, or renovated parks? The arrival of Citi Bike stations is another clue. 

Is there new construction or are lots of conversions happening? Developers spend tons of money getting intel on where to invest, and you can capitalize on their findings.

Is the average days on market declining? In other words, are most apartments scooped up after just a few days on the market?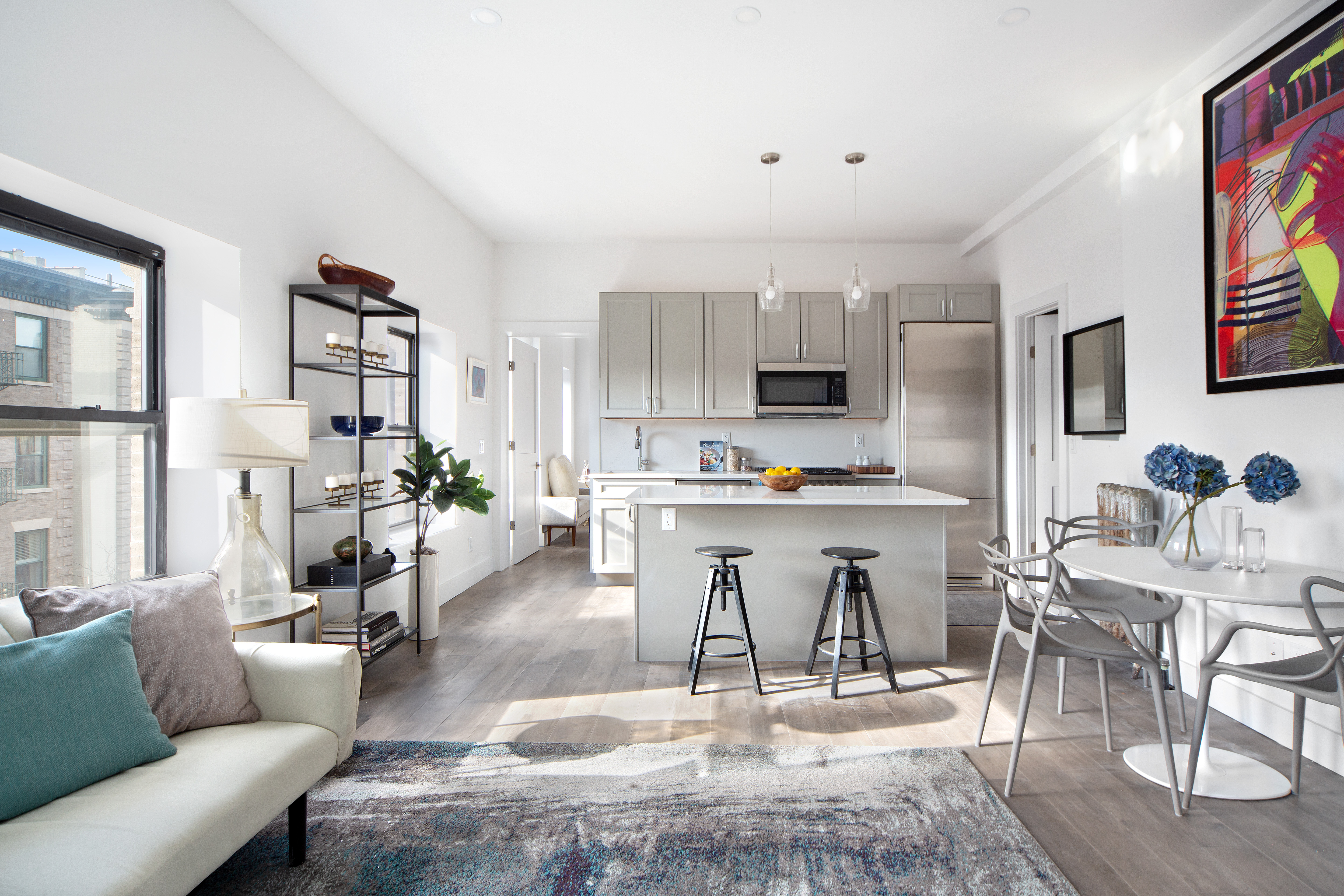 Do condos or co-ops work best as investment properties?
Ah, the old condo vs. co-op debate—one of NYC's more nuanced real-estate ruminations. 
Co-ops make up about 60 percent of available apartments for sale in NYC and are typically more affordable than condos. Unfortunately, they're not ideal for investors.
"Co-ops are not options for pure investors as they generally don't allow subletting from day one and generally have limits on the maximum amount of time that the unit can be rented out when they do allow it," Hoagland says. Usually, that maximum time is two years. 
Most co-ops "are not generally amenable to investors," she says. "And even if you were to find one that was, they can always change the rules, so I don't recommend them for buyers who want to rent them out." In addition, there's usually a lengthy approval process requiring financial disclosures, character references, and a personal interview with the co-op's board. So even if they did allow you to rent the place out immediately after purchase, you might not want to deal with all of that—especially when you don't even plan on living there.
Co-ops may need to change some rules to attract more buyers, but condos will always be friendlier to investors, Hoagland says.
While some condo boards also make buyers jump through some hoops, a board can't reject you unless they buy the apartment themselves (which pretty much never happens). And you might luck into a sponsor unit, where no board approval is required (such as the listing shown above by Coldwell Banker Warburg.)
Usually, a listing will say whether an apartment is "investor-friendly." If not, ask the agent.
What size unit works best for an investment apartment?
According to Hoagland, apartments with one or two bedrooms are typically the easiest to rent out—prospective tenants looking for smaller units make up a larger sector of the renter population.
Bigger apartments "will of course command a higher rent," she says, "but their vacancy periods can be longer as there are fewer tenants shopping for larger units." That said, families are more likely to want to settle somewhere for a while, "so once a tenant is secured, they are more likely to stay for multiple years."
Some buyers like to buy a few studios to rent out, rather than a single, large apartment, as a way of spreading their risk around.
That's Wheelocks advice. "Luxury units are less in demand, so I now highly recommend getting a few smaller units because units that rent between $3,000 and $5,000 a month are where the most activity is," she says. For example, last year, she listed one Manhattan apartment at $12,000 and it was bid up to $13,300; this year, that same apartment was listed at $11,500 and ended up renting for $10,500. "I have another unit in Brooklyn that's going through the same price issues."
Should you avoid properties subject to the mansion tax?
Not necessarily, Hoagland says. "While the mansion tax on $1 million is $10,000, which is a lot of money on an absolute basis, it is only one percent of the overall purchase," she says. "So it should be considered in the overall calculus, but not necessarily be given more weight than other financial considerations."
If, however, the yield on an apartment with a mansion tax will be significantly better due to lower monthlies, then it may be a smarter investment, she says. "I always recommend spending more money on a unit with low monthlies than the opposite, all else equal. One can pay off a mortgage, but monthlies tend to only go up. And closing costs are amortized and become less annually the longer one owns the space." 
There are also ways to lower your closing costs—such as buying in a new development with a tax abatement (or convincing the seller of a $1 million property to drop it below the mansion tax trigger). 
For more information on the upfront costs of buying a home in NYC, see "Closing costs: A guide for NYC buyers and sellers."
Discover off-market properties in your ideal neighborhood that perfectly suit your needs and budget. Meet and deal with sellers before their apartment hits the market.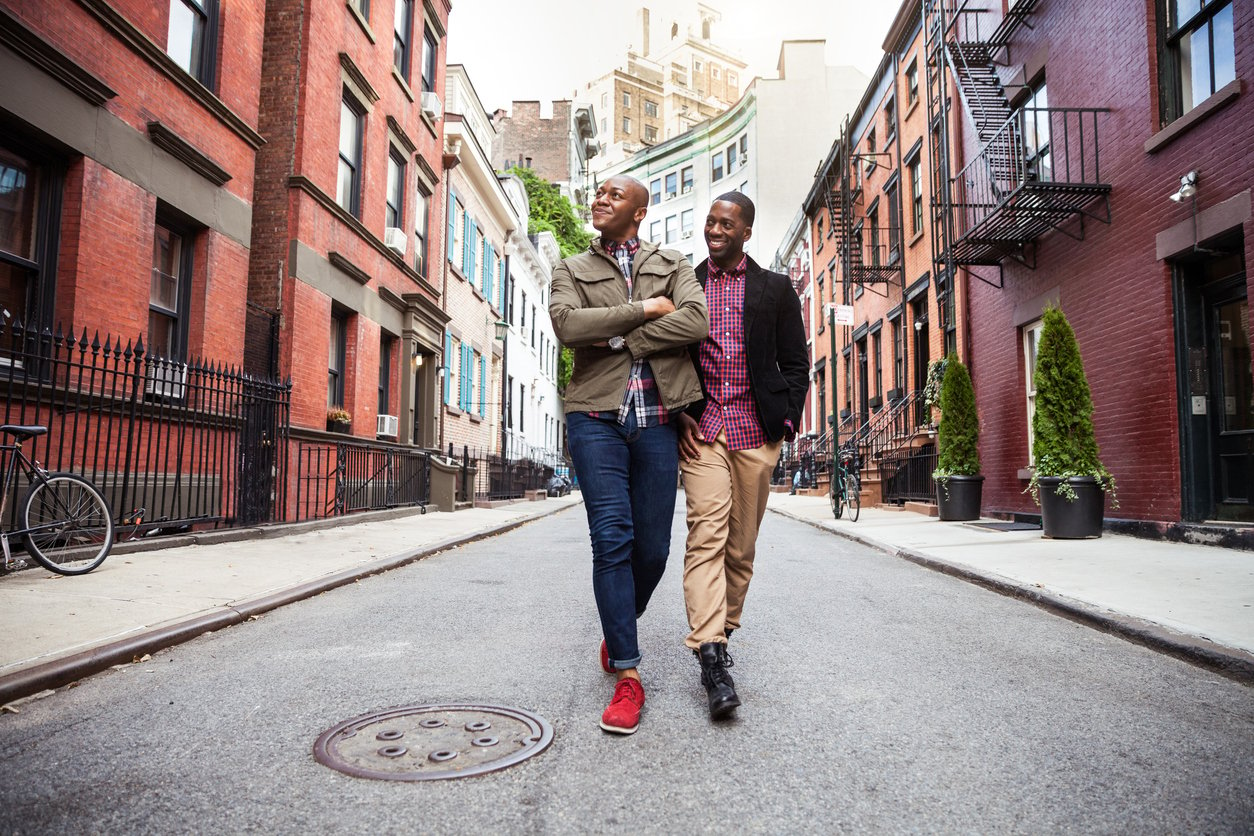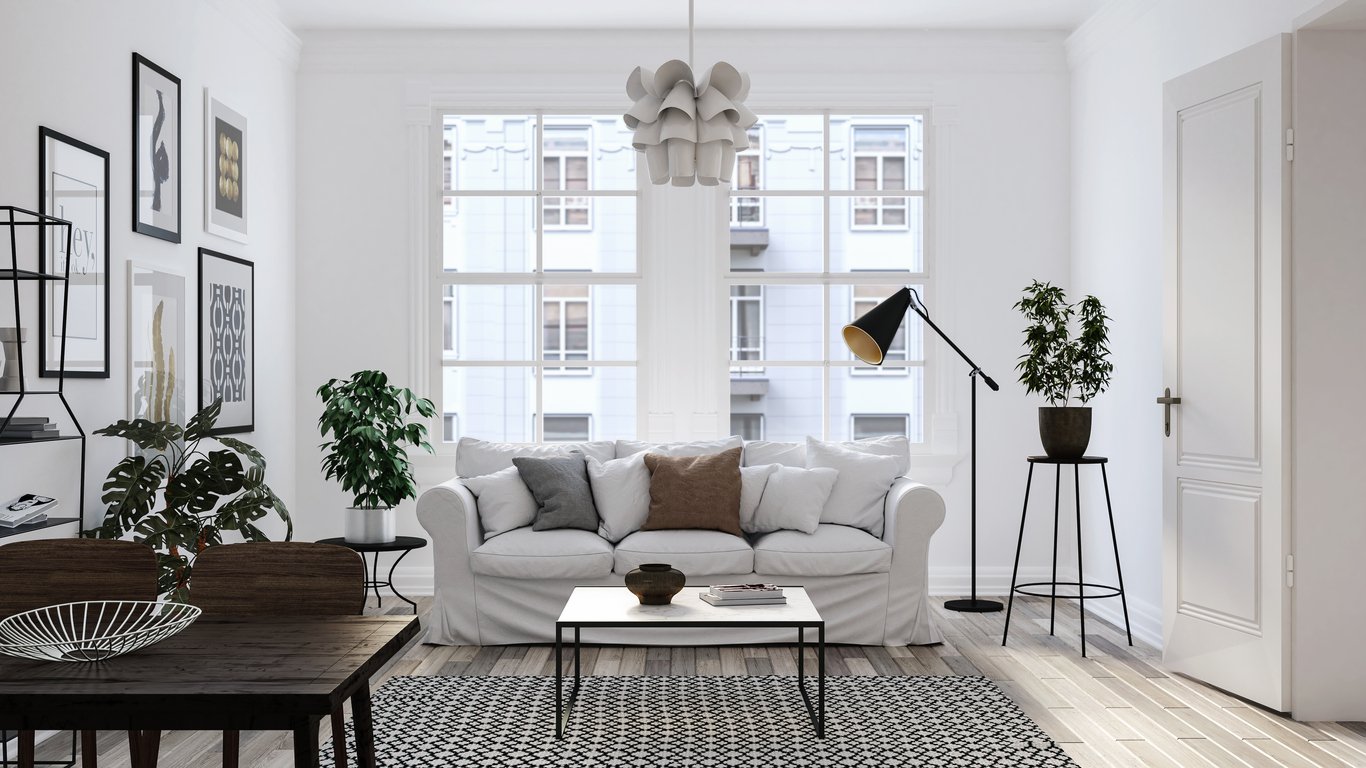 Let The Agency's off-market team give you exclusive access to apartments in your price range and desired neighborhood that no one else has seen. More options, less competition, no bidding wars. 
Can you live off the rental income?
Probably not if you're buying just a single apartment, say our experts. For most investors, it's more of a second-income opportunity. 
You would need a much larger portfolio of apartments to rent out or get into buying and flipping if you're looking to quit your day job.
Buying a small, multi-family apartment building used to be the route to that sort of income, but, as Hoagland explains, "with the 2019 changes in the rent laws, the value of apartment buildings that have rent-stabilized units changed dramatically because landlords are not able to benefit as much from the improvements they make or high-income deregulation. So approach multi-family purchases with caution."
What should you know about being a landlord? 
Speaking of rent laws, you will want to brush up on what you're signing up for—even market-rate tenants get lots of protections in NYC. 
Ultimately, only you can be sure you're ready, willing, and able to handle the headaches of being somebody else's landlord. Not everybody can cope with the responsibilities. 
"You need to find and vet tenants, collect the rent, and deal with any issues your tenant has with the unit," Hoagland says.
Before you venture into landlord territory, take time to identify what you'd do—and who you would turn to—in a slew of possible situations. What if the building's boiler breaks and there's no heat? What if the tenant discovers black mold? You'll need to take swift action to rectify anything and everything that might (make that does) come up.
Or follow Hoagland's advice and spend money on a manager, "which, of course, eats into your return."
—Earlier versions of this article contained reporting and writing by Leah Hochbaum Rosner.
Brick Underground articles occasionally include the expertise of, or information about, advertising partners when relevant to the story. We will never promote an advertiser's product without making the relationship clear to our readers.