The Market
9 tips if you're a new landlord renting out your NYC apartment for the first time
Understand your responsibilities as a landlord, including changes to New York's rent laws
Do the necessary leg work and a background check to find a qualified and responsible tenant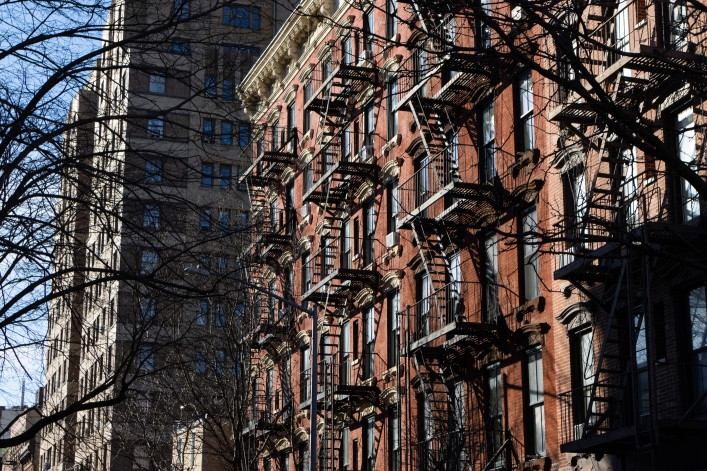 Becoming a landlord can provide you with income to offset expenses of owning a place in New York City—like your mortgage and maintenance payments—but there's a lot that goes into your role. If you're renting out your apartment for the first time, you need to know New York's rental laws, prepare a comprehensive lease, and make sure you have adequate insurance coverage.
Be prepared for a learning curve, says Arik Lifshitz, CEO of DSA Property Group, a company that owns and operates residential buildings in NYC. "Even if you're used to the responsibility of owning your own home and providing safe accommodations for you and your family, making that transition and providing the same for others is a whole new ballgame," he says. 
---
[Editor's note: An earlier version of this article was published in October 2022. It has been updated with new information for October 2023.]
---
As a beginner landlord, your goal will be to find financially qualified and responsible tenants. You will also need to know what's allowed under state and city laws and also your building's rental or sublet rules. 
1) Understand New York's rental laws 
Familiarize yourself with the rent laws—additional protections were added in 2019 and tenants in market-rate apartments (where the rent is not restricted) now have some of the same protections as those in rent-stabilized units. This will affect how you operate your rental, so it's worth reading up on the rules. 
There are strict rules on how much you can charge for background checks for potential tenants and the notification required for rent increases and termination of leases in buildings with a single tenant. 
If you want to increase the rent at lease renewal time, you must give your tenants advance written notice if the increase is 5 percent or more. This also applies if you've let the lease lapse and your tenants are renting month-to-month.
As a landlord, you cannot charge more than $20 for an application fee. This cost covers the background and credit check, which you must supply to your incoming tenant with a receipt. 
Some co-op and condo boards impose additional fees calculated either as a percentage of an apartment's monthly maintenance or a percentage of the rent. The fee might also include move-in costs for the use of the elevator for a day and can fall anywhere between $350 and $3,500, depending on the building. You are able to pass these fees to the tenant.
Another consideration is a cap on late fees. The rent laws say penalties for late rent payments can only be handed out to tenants if they are more than five days late with their payments and the fine can't be more than $50 or five percent of the monthly rent, whichever is less. Setting up an easy rent collection method online can be helpful.
You can't require more than one month's rent as a security deposit. For the details on this, read: "Can a landlord ask for first and last month's rent plus a security deposit?" (The answer is still no.) 
Also, your tenant has the right to an inspection of the apartment to document its condition before they move in. When the tenant moves out, they can request another walkthrough and you'll need to give an itemized statement of any charges you intend to take out of the security within 14 days. If you don't meet this deadline, you forfeit any right to keep part of the deposit.
Some of these requirements can be intimidating for new landlords and you might want to consider teaming up with other landlords. Lifshitz suggests starting or joining a networking group to learn from other landlords' experiences. "I joined a networking group many years ago and we still get together, interact, and help each other on a regular basis," he says
Discover off-market investment properties in your ideal neighborhood that perfectly suit your needs and budget. Meet and deal with sellers before their apartment or building hits the market.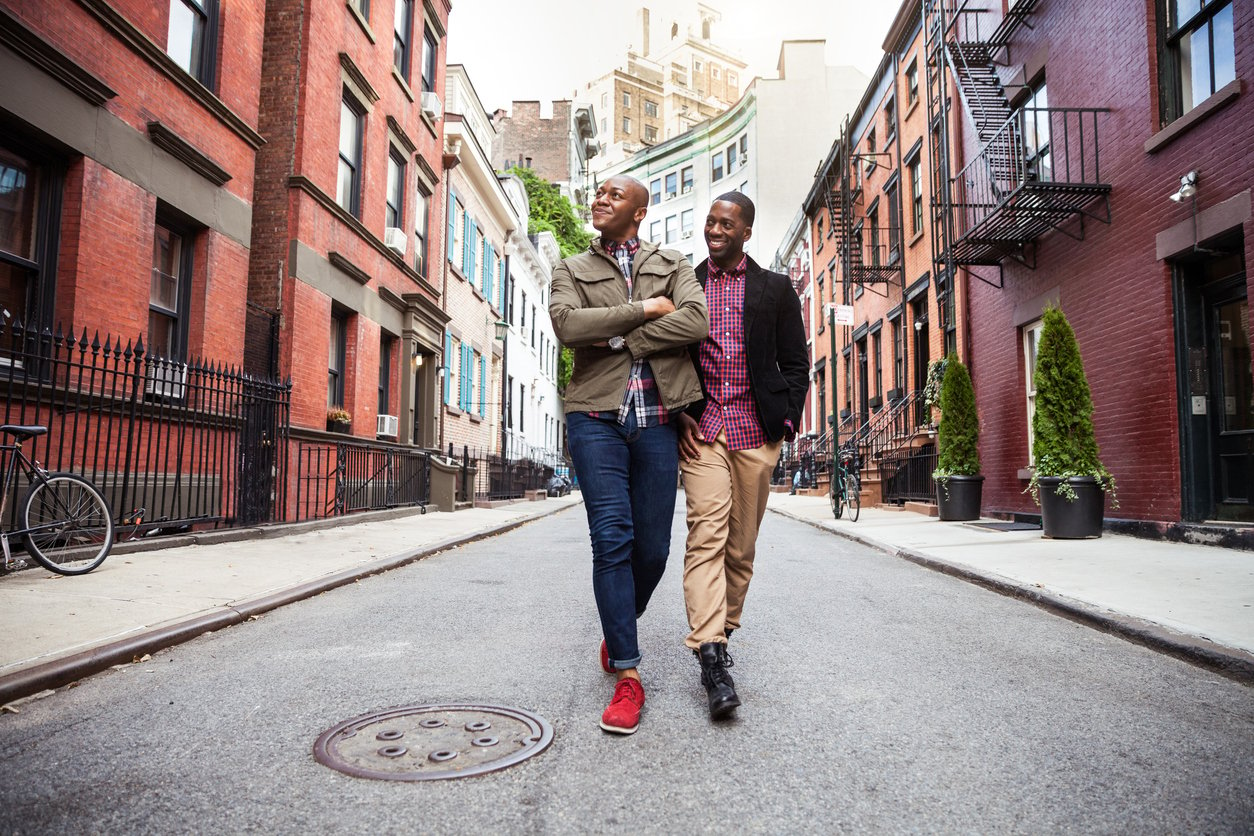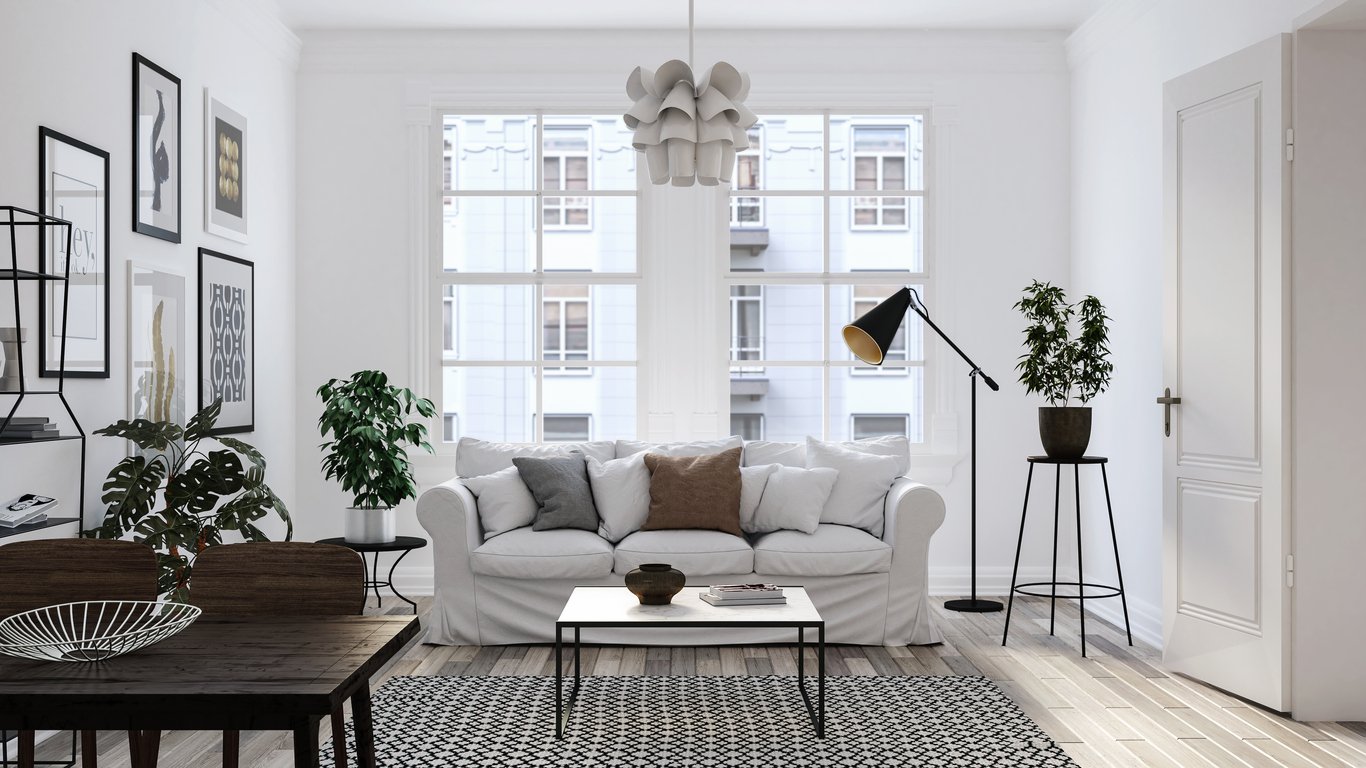 Let The Agency's  off-market team give you exclusive access to properties in your price range and desired neighborhood that no one else has seen. More options, less competition, no bidding wars. 
2) Know your co-op or condo sublet rules
If you want to rent out a co-op or a condo, the board's rules and regulations will determine what's allowed.  
Condos are typically easier to rent out than co-ops because the board is more hands-off. As a shareholder in a co-op, you're actually subletting your place so a board will likely be very involved in the approval process, and can deny your rental applicant without giving a reason. The board can also dictate the length of the sublease or lease and even the price you can charge. You'll need to read the co-op's proprietary lease to find out about any restrictions. 
In a rent-regulated co-op, sublets will probably be significantly more difficult. 
"While many people in Mitchell-Lama and other government-regulated apartments do sublet, it's generally not allowed," says Dean Roberts, a real estate attorney at Norris McLaughlin. "There are certain nuances about family members living there while you are away—if you are in the military, for example, but straight-forward commercial sublets are not allowed," he says. 
If you rent in a building with more than four units, you have the right to sublet but must ask permission at least 30 days in advance. 
Subletting assumes you plan on returning to the apartment, and you will take responsibility for rent payments. In your communication with your board, clearly state the terms of the sublease, including details about the tenant and the length of time they'll be in the apartment. If they do not respond within 30 days, New York law considers that consent. 
3) Make sure building documents are up to date
If you own a townhouse or condo, you are free to rent it out. Unlike a co-op, you own the property rather than a share of the building, and that means there are no sublet issues. Even so, it's worth making sure your paperwork is in order.
For example, check the status of your Certificate of Occupancy—the document that determines how your building can be occupied. It makes sense to find out what the C of O says before you buy a townhouse or duplex, because if your purchase depends on you being able to rent out the ground-floor apartment of a brownstone, the C of O needs to identify the building as a legal two-family. For additional information, check out: "What's a certificate of insurance, and when is it necessary?"
If you're renting out a unit and the C of O doesn't cover the apartment for residential use, that's a violation, and you can't collect rent. The more likely scenario is that your tenants would get wind of this paperwork problem, and would be well within their rights to stop paying you.
4) Avoid illegal short-term rentals
You can't rent out an entire apartment for fewer than 30 days without also being there. (NYC has very restrictive short-term rental rules to make sure as many apartments as possible are available for people who want to rent in the city long-term.) More details are available in "How to rent out your NYC apartment on Airbnb."
If you're hoping to sublet, renting out your place for longer than the term of your lease may be considered an assignment, where you'd be handing off the lease to a new tenant and don't intend to return. For more, read: "What's the difference between a sublet and an assignment?"
If your place is rent-stabilized but no longer your primary residence, you risk eviction if you rent the place out.
5) Be realistic about how much rent you are asking for
Be realistic with yourself, and practical about your unit's appeal to others, Lifshitz says.
If you are subletting a rent-regulated apartment, you aren't allowed to profit by charging a higher rent than what you're already paying. If your apartment is furnished, you can charge up to 10 percent of your rent for the use of the furnishings.
If you're renting out a market-rate apartment, you can charge whatever the market will bear. Compare asking rents on aggregated listing sites. Be realistic about what the apartment is worth, so you don't end up with a rental sitting on the market as you keep lowering the asking price. (Also worth checking out: "The best websites for finding a no-fee rental apartment in NYC")
Generally, if you're offering a rental during the slower winter months, you may want to offer some concessions—an additional month or two of free rent or pay the broker's fee, which ranges from one month's rent to 15 percent of the annual rent. 
"If circumstances force you to rent in the winter, then try signing a six or 18-month lease, so the next lease cycle will put you in a summer schedule," Lifshitz says.
6) Find good tenants who will pay the rent on time
Finding a renter who's financially qualified and responsible is going to save a lot of headaches.
Brokers recommend going the extra mile by requiring and calling references and following through on credit and background checks. It's also important to follow up on personal references, especially since you can no longer use information from NYC housing court to reject a tenant. 
Many NYC leasing agents and landlords want to see a potential tenant earn an annual salary of 40 times the monthly rent. It's worth doing the same. Screening companies can run credit checks on your preferred tenant to see if they meet your standards, but remember—you can only ask the tenant to reimburse you $20.
Rent payment histories don't show up on credit reports, so ask for a letter of reference from a previous landlord, as well as references from employers or other professional contacts. 
Pre-pandemic, renting to students and foreign residents presented some challenges, no matter how credit-worthy or asset-rich they were. International visitors often don't have U.S. credit. Self-employed, retired, or non-employed people with cash assets also won't meet the traditional financial criteria for renters. International travel is still restricted so it may be several more months before foreign renters start to enter the market again. 
If you are considering renting to someone in this category, or if you simply want extra protection, (and bearing in mind you cannot ask for additional security), you may want to ask for a guarantor. Landlords typically look for a relative who lives in the tri-state area (and sometimes only in New York) who can provide proof of income that is twice the income requirement for the prospective tenant, or an annual income of 80 to 90 times the monthly rent.
If your renters don't have a guarantor or you don't want to go through the expensive hassle of suing a personal guarantor in the event that your renter defaults, consider requiring your renter to pay for a third-party guarantor like the Insurent Lease Guaranty (a Brick Underground sponsor), which guarantees the leases at no cost to the landlord. 
Trust your instincts when you meet the tenant or consider enlisting a professional broker who can take over the marketing of your apartment and assist in screening tenants—at no cost to you if the tenant pays the broker fee. (Remember, agreeing to cover the broker fee can give your apartment the edge in a slower market.) Brokers can also execute the terms of the lease in accordance with board approvals, supply the forms, and collect deposits. 
7) Make sure the lease terms and riders are clear
You'll need a lease that carefully lays out terms such as price, length of occupancy, type of occupancy (i.e. number of people), move in/move out dates, damages, deposits, and extras such as responsibility for utilities. 
Most problems can be avoided by providing clarity on both sides, being open to negotiation, and paying close attention to the amount of time the managing agent states they'll need to provide approval.
You may need to customize the lease with riders outlining your specific conditions, which might include an early termination clause, policies about pets, smoking, subleasing, or maintenance. Lifshitz recommends consulting an attorney on this. 
"There is an ever growing list of required riders that need to be included in the lease and an attorney will help you obtain the relevant ones and should then be consulted if any issues arise during the lease term," he says. This is one area where it's much better to spend a little extra money on a lawyer to make sure you've got everything covered.
8) Know what repairs landlords are responsible for
If something breaks as a matter of normal usage, the landlord is responsible for repairs. If damage was caused by the tenant and not due to normal wear and tear, you may charge them for it. If you are preparing a unit for rental don't over renovate, Lifshitz says. "High-end fixtures and finishes won't always get you a higher rent," he says.
As a co-op or condo owner, you are responsible for not only ensuring that all systems within the unit work—like, plumbing, appliances, and heat—but you must also ensure safety measures are in place such as smoke detectors, carbon monoxide alarms, chain-door guards, and window guards. Your condo or co-op board can perform the installation. You must also ensure the door and mailbox have working locks. For more, read: "11 things NYC landlords are required to provide, and 11 they're not that might surprise you."
Legally, if you're moving out of your apartment and planning to rent it out, you're also required to provide the tenant with a single phone number they can call for repairs, questions, and emergencies. This can be a hired managing agent, or simply your own personal number. If you want a managing agent to deal with all these details on your behalf, expect to spend about 5 or 6 percent of the rent on their services.
9) Update your apartment insurance 
You need to adjust your apartment insurance to reflect that the residence is now rented out and ask your tenant to take out a renter's insurance policy, too. Your tenant's contents and liability will not be covered under your policy.
Landlord insurance gives you premises liability—coverage for the inside of the apartment and also for the loss of rent if your tenant is unable to pay because a fire or extensive water damage forces them out.
"The coverage for short-term rentals is, at most, 30-90 days total per year, not for a series of short term rentals," says Jeffrey Schneider, president of Gotham Brokerage. "You will either have to endorse your policy or take out a different kind of policy to properly cover yourself when the apartment is rented out."
—Earlier versions of this article contained reporting and writing by Emily Myers.
Brick Underground articles occasionally include the expertise of, or information about, advertising partners when relevant to the story. We will never promote an advertiser's product without making the relationship clear to our readers.