Realty Bites
My apartment lease is ending and I didn't receive a renewal notice. What does this mean?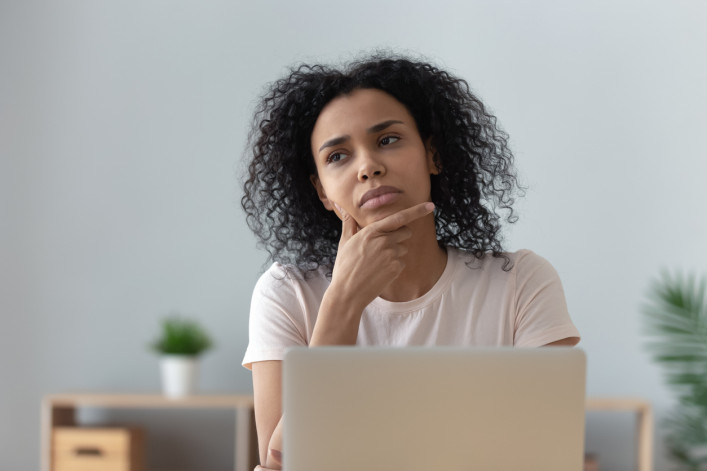 My NYC apartment lease is ending and my landlord didn't send a renewal notice. What does this mean for me?
You are right to feel uneasy. Renters like you in market-rate apartments face three potential scenarios: Your lease is being renewed at the same rent, your lease is being renewed at a higher rent, or your lease is not being renewed at all.
These days lots of tenants can expect a rent increase at renewal because of New York City's soaring rents. February saw a new record for the highest, net effective median rent for Manhattan ever: $3,630—an increase of 27.7 percent over February 2021, according to the Elliman Report. Many landlords are trying to raise rents for existing tenants at renewal time to match what they can get on the market, with increases of 30 percent or even higher. 
Some tenants have not received notices because their leases are not being renewed. In today's competitive market, many landlords are opting not to renew their current tenants so they can hike the rent and relist it, says David Mendivil, a broker at Corcoran.
Typically, most renewal notices are sent well in advance, especially if you rent from a large management company, Mendivil says. Smaller landlords tend to be more informal, so there is a chance your renewal notice is just late if you are renting from a mom-and-pop-owned building.
---
[Editor's Note: Realty Bites tackles your NYC rental questions. Have a query for our experts? Drop us an email. We respect all requests for anonymity.]
---
What should you do if your renewal hasn't shown up? Be proactive and reach out to your landlord instead of waiting for them to send it to you, Mendivil says. 
Making the first move can jumpstart negotiations. Want to know what to say? Here are three sample emails you can use to negotiate. Reaching out before your lease ends could save you money, for example at a building Mendivil represents, the rent doubles for month-to-month tenants.
And you should be aware of protections that you have as a market rate-tenant. A landlord must give you advance notice if your rent is going up more than 5 percent or if they intend not to renew your lease. You must receive 30-days notice if you've lived there for less than a year, 60-days notice for a year or more, and 90 days if it's been more than two years.
So if your notice didn't meet legal requirements, you can point that out. Depending on how long you have been in the apartment, you may be able to stay a few months as the landlord has to start over and give you the appropriate length of notice. During this period you will become a month-to-month tenant.
Also during that time your landlord could ask you to pay the difference between your old rate and the new, says Steven Kirkpatrick, a partner at Romer Debbas. You don't have to agree, but you risk not having your lease renewed.
For rent-stabilized apartments, rent can only be increased by a percentage set by the Rent Guidelines Board. Rent-stabilized tenants have a right to a lease renewal, and can choose to renew for one or two years.
Brick Underground articles occasionally include the expertise of, or information about, advertising partners when relevant to the story. We will never promote an advertiser's product without making the relationship clear to our readers.