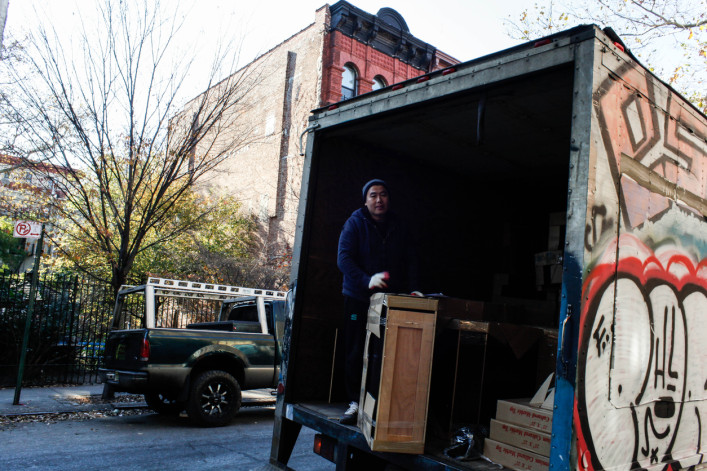 If you are moving in or out of your New York City apartment, having furniture delivered, or using a contractor to do work on your place, your building will usually require your contractor or supplier to submit a certificate of insurance (COI) before they can set foot inside your building.
A COI is proof that the business you are dealing with has insurance in case something goes wrong or someone gets hurt.
The COI confirms that the company has an insurance policy covering liability and loss up to the insurance limits required by your building, so if anything happens while work is being done in your building—such as damage or an injury—the cost of repairs or the accident is covered. 
Although the onus is on you to make sure the COI is submitted to your management company, you may be able to use the same one again if you buy another big piece of furniture from the same company or your repairman returns for follow-up within a certain period of time.
---
[Editor's Note: A previous version of this article was published in November 2019. We are presenting it again here with updated information for April 2022.]
---
The additional paperwork can be stressful but it's important to remember who, in the end, benefits most. 
"Many owners get upset because they want to get their work done and all the required information slows the process, but the truth is that the confirmation of coverage of a contractor protects the unit owner most of all," says Peter von Simson, CEO of New Bedford Management.
How to get a COI
Typically, your building will have a form that is already filled out with the insurance coverage limits required. Your contractor or supplier can contact your management company directly to get the form. 
It's also wise to keep a digital copy handy so you can email it directly to the person or department responsible for completing the COI. Lior Rachmany, CEO and founder of Dumbo Moving & Storage, says the process involves sending some pdfs via email. He adds the legal names of the entities must be correct. "To avoid any typos or errors, make sure you obtain the necessary information in writing."
The completed COI form then needs to be sent to your building manager or management company at least one day before the scheduled work or delivery. Word to the wise: Stay on top of this very important last step and confirm with your property manager that the completed COI has arrived before the big day. Rachmany says being in contact with the management provides an opportunity to "finalize your building elevator time."
So for example, if you expect delivery of your new couch, the person scheduling the delivery should ask you if your building requires a certificate of insurance. If the answer is yes, they will ask their COI team to contact your property manager and take care of the COI formalities. 
If you're working with a smaller company, you may want to be proactive and email your sample COI to the contractor or supplier. Buildings that require the COI are normally doorman buildings. In either case, to avoid having the delivery turned away by your doorman or super, you will want to follow up with your management the day before the delivery or work takes place to make sure your COI is in the right hands.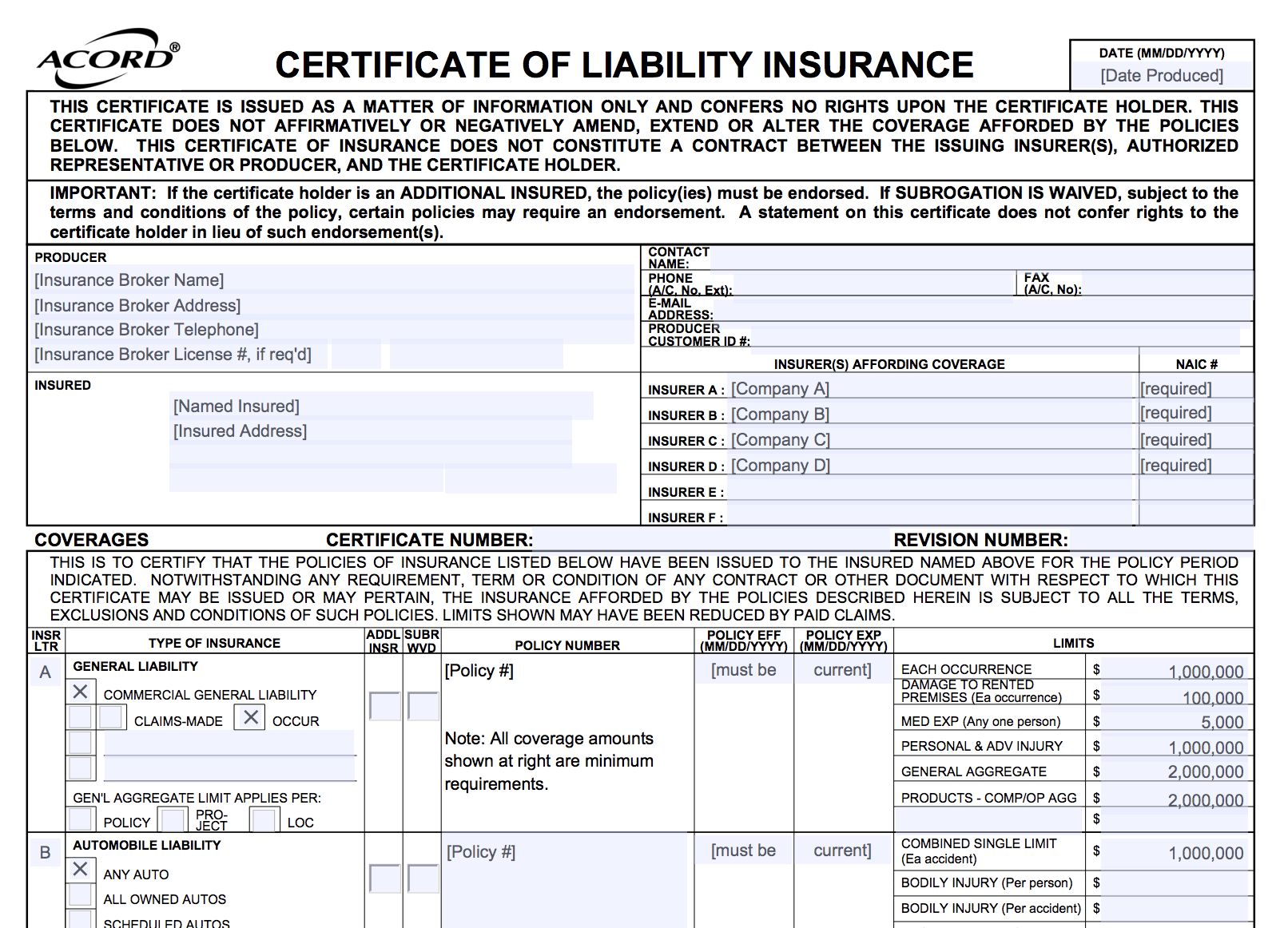 What's the worst that can happen if I don't get a COI? 
If you live in a building with a doorman or a hands-on super, it's very likely your move, delivery or repair will not happen if you don't get the COI. Are there buildings with more lax management and less oversight where you can forgo getting a COI? Sure, and only you can make the call as to how by-the-book (or not) your building is. Just know that it's a potential risk. 
If you're moving or renovating, the stakes are even higher. "Most buildings will often require you to submit your mover's COI before your move is even approved," Rachmany says. "Your building may not allow you to hire them and use their services otherwise."
Why getting a COI is a good move
But even if you aren't moving to or from a building that requires a COI, you would still be well advised to get one. If the company doesn't have one it means they aren't insured and if an accident were to happen—with your furniture, or other people's property, or if someone was injured, you would not be covered. 
"Aside from being fully registered and accredited, all legitimate moving companies are legally obliged to carry a minimum amount of insurance. COI also provides insurance workers compensation for the movers, shipping insurance and general coverage," Rachmany says. The insurance policy should be for at least $1 million. "That is how you know it isn't fishy," he says.
You might be wondering if you have to go through this if you already have apartment insurance. The answer is yes, you do—and here's why.
Your own policy doesn't cover the scope, or dollar amount, of what a mover's or contractor's policy would cover. 
"The [business] coverage gives the building protections when it is listed as an additional insured that it cannot get on a personal policy. It covers damaging the elevator in a move or breaking a pipe during renovation that wrecks common areas or the apartment below," says Jeffrey Schneider, president of Gotham Brokerage (a Brick Underground sponsor).
"The certificate will also show workers compensation coverage, and the unit owner cannot get this," Schneider says. An employee of the mover or contractor will need workers comp if they are injured on the job. "Otherwise, they will look to sue the building or unit owner," he says
Brick Underground articles occasionally include the expertise of, or information about, advertising partners when relevant to the story. We will never promote an advertiser's product without making the relationship clear to our readers.