Thinking about buying a new condo as an investment property, but aren't exactly sure what makes a great rental? With the yearly pied-à-terre tax plan scrapped, you may be breathing a sigh of relief and looking to move ahead on buying. 
In this week's Buy Curious, Seth Levin of Keller Williams Tribeca and Diane Kantzoglou of BOND New York tell you which neighborhoods to look at, whether one bedrooms or two bedrooms are the way to go, and what amenities renters are willing to pay for.
The question:
I'm thinking about buying a new condo in New York City as an investment. What should I keep in mind, in terms of buying something that will be easy to rent out?
The reality:
These days, "new development condos are the most vulnerable part of the market," Levin says. Because there's so much inventory, "developers are, for the most part, very willing to negotiate and offer concessions. It won't be this way forever."
According to Douglas Elliman's latest sales market report for Manhattan, there were 157 new development sales in the first quarter, a drop of 39.4 percent year over year, representing the lowest number of sales in 4.5 years.
What should you look for in a new condo?
Multiple bedrooms, higher floors with views, and buildings with more amenities should be every investor's goal. "Get as much of that as you can afford," Levin says. "Prime units in blue-chip locations in top buildings will be the ones to see the most appreciation when the market turns around."
Kantzoglou adds that renters in New York City expect the most for their money, so she recommends looking at neighborhood amenities, such as proximity to the subway.
What should you avoid?
Avoid high monthlies such as taxes and common charges as much as possible. "This is not a high-rate-of-return city, and high monthlies really eat into the return," he says. As such, he recommends looking into buildings with tax abatements.
Kantzoglou agrees, but notes that you should stay away from buildings with especially short abatement terms since "after the abatement lapses, the taxes could be enormous," she says. So big that it might be a hardship to pay them off each month.
Which neighborhoods are in demand?
In Manhattan, Levin proposes looking at the Lower East Side. "It's one area that has been in high demand recently due to new inventory and neighborhood-improving amenities."
New condo developments there include 150 Rivington St., which has a 1,570-square-foot, landscaped roof terrace, a fitness center, bike storage, and individual storage; 196 Orchard St., which has a two-story, 30,000-square-foot Equinox Fitness Center, a 4,400-square-foot rooftop terrace, and a 24-hour attended lobby; and 242 Broome St., which will include Essex Street Market, parks, a movie theater, and the Market Line, a marketplace modeled on classic European food halls.
Other suggestions are the Flatiron area, where you can look at Madison Square Park Tower, which has five floors of amenities, including a fitness center, a golf simulator, a basketball court, a children's playroom, and a terrace with an outdoor grill; and Nomad, home to the NOMA, which has a 120-foot-wide landscaped terrace, an outdoor kitchen, library, and fitness center.
Additionally, there is a lot of interest in Hudson Yards, Levin says. Condos at 15 Hudson Yards have five layout options, ranging from High Line-facing one-bedroom layouts to duplex penthouses with city views, and over 5,000 square feet of living space. Condos at 35 Hudson Yards range in size from two- to six-bedroom residences and start at about $5 million.
Where to look in the outer boroughs?
If you're more interested in the outer boroughs, Kantzoglou suggests Long Island City and Astoria "since you can get more for your money and [the apartments will be] easily rentable," since they're so close to Manhattan with short commutes.
"My advice to buyers who are buying strictly for investment is to buy in up-and-coming areas that will appreciate greatly in three to five years," she says.
Also consider Bushwick, Flatbush, Greenpoint, and East Williamsburg in Brooklyn; Riverdale in the Bronx; and Forest Hills, Fresh Meadows, and Flushing in Queens.
What can you expect in terms of rental income?
It all depends on the neighborhood, the size of the unit, its condition, and a number of other factors. According to Levin, "NYC is a mature market that is incredibly safe and historically appreciates very strongly. There are some small swings, but the overall trajectory is consistently up. If someone is seeing a 4 percent return on a cash investment in Manhattan on a rental property, they are doing well."
One bedrooms vs. two bedrooms?
The bigger, the better, say our experts.
"I've been in NYC real estate for over a decade and a half," Levin says. "I have seen time and time again that two-bedroom apartments are better investments than one-bedroom apartments. The difference in rent between the one and two bedrooms eclipses the difference in purchase price. It also allows for a wider range of renter profile—shares, couples, families."
What amenities should you look for?
"We are in a market where investors should be looking to maximize what they can get and take advantage of a new development market that is saturated with supply," Levin says. As such, he suggests going for buildings that are chock full of amenities.
"Renters love doormen, gyms, and roof decks. Put yourself in the enviable position of having those."
Kantzoglou adds that on-site laundry is a definite plus, as is any kind of outdoor space—whether private or shared. In addition, an available parking spot is especially important in areas where you'd need a car to get around.
Check out these units that would make great investments: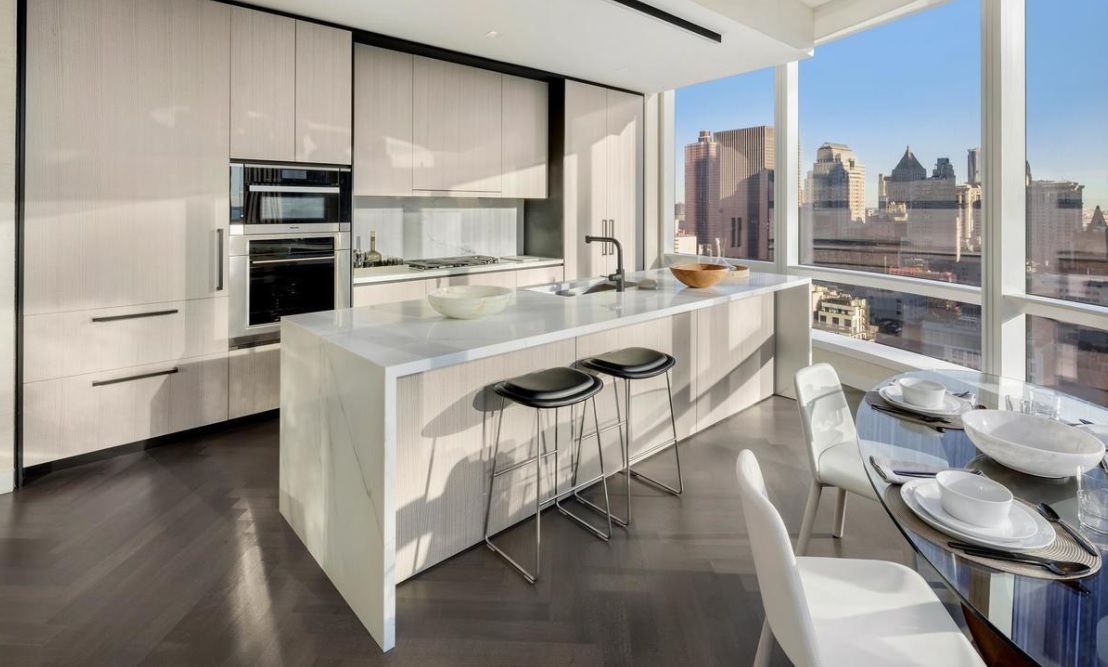 Listed for $4,400,000, this 1,581-square-foot, split two-bedroom, two-bath apartment has high ceilings, south and east views, a formal entry gallery, great room, open kitchen with white oak cabinetry, and floor-to-ceiling windows. It's in a new condo building with amenities that include two pools, a 3,000-square-foot fitness center, residents' lounge, patisserie, private dining room, wellness suite, hair salon, children's playroom, teen room, media room, and landscaped gardens. Common charges are $1,794 a month. Taxes are $2,434 a month.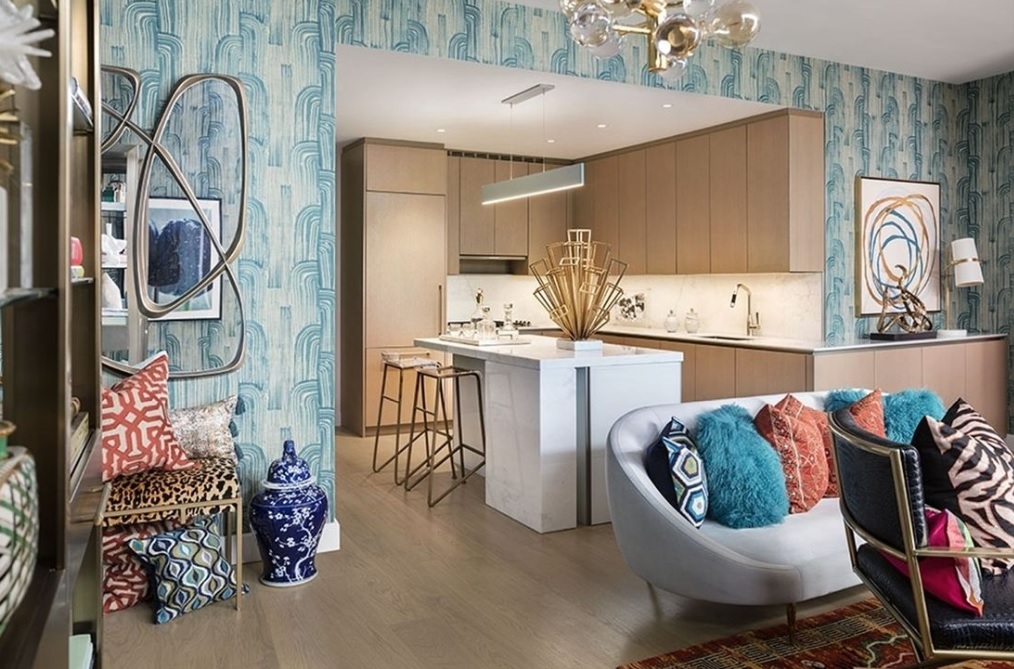 Priced at $4,360,000, this 1,464-square-foot, two-bedroom, two-and-a-half-bath unit has a large entry foyer with a powder room, a sunny great room, open kitchen with a marble island and oak wood cabinetry, large master suite with lots of closets and a master bath with a double vanity, and a second bedroom with en suite bath. It's in a new condo building with over 40,000 square feet of amenities on three floors. There's an aquatics center with a 75-foot swimming pool, 3,500-square-foot fitness center, yoga studio, fitness classes, spa, and beauty bar. There are also two corner private dinner suites, including wine storage, lounge with Hudson River views, club room, screening room, business center, and golf lounge. Common charges are $3,440 a month. Taxes are $47 a month.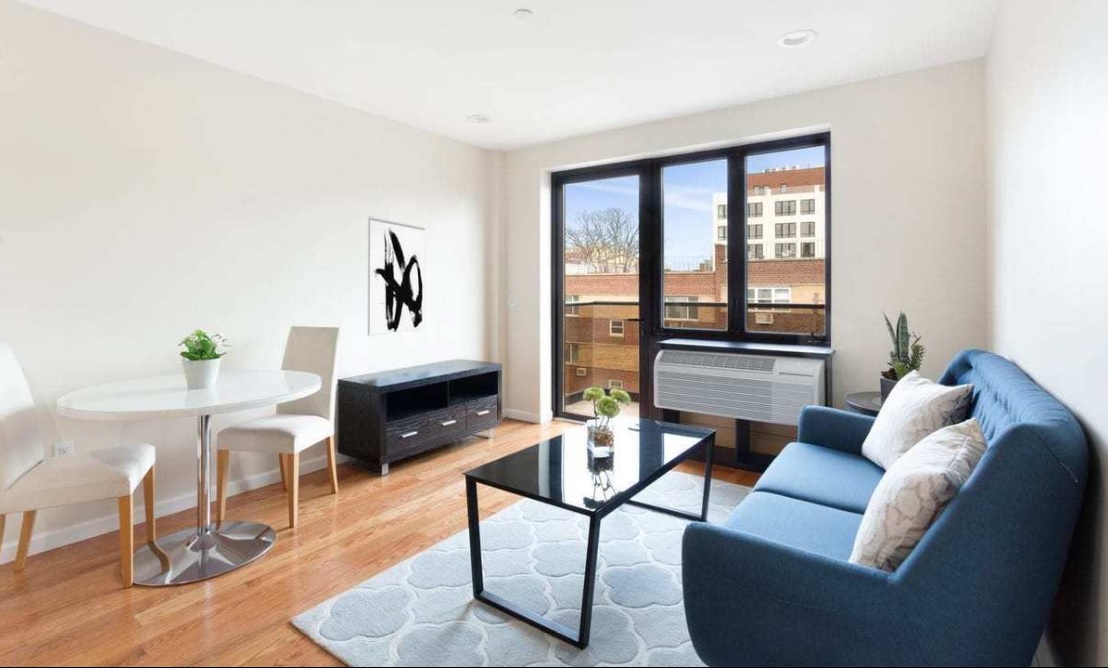 This 524-square-foot, one-bedroom, one-bath condo is asking $628,500. It has red oak flooring, white lacquer and oak two-tone cabinetry and white quartz countertops in the kitchen, and an in-unit washer and dryer. It's in Anchor House, a newly built, five-story condo building with a rooftop lounge, first-floor gym, bike storage, storage units, and parking. Common charges are $251 a month.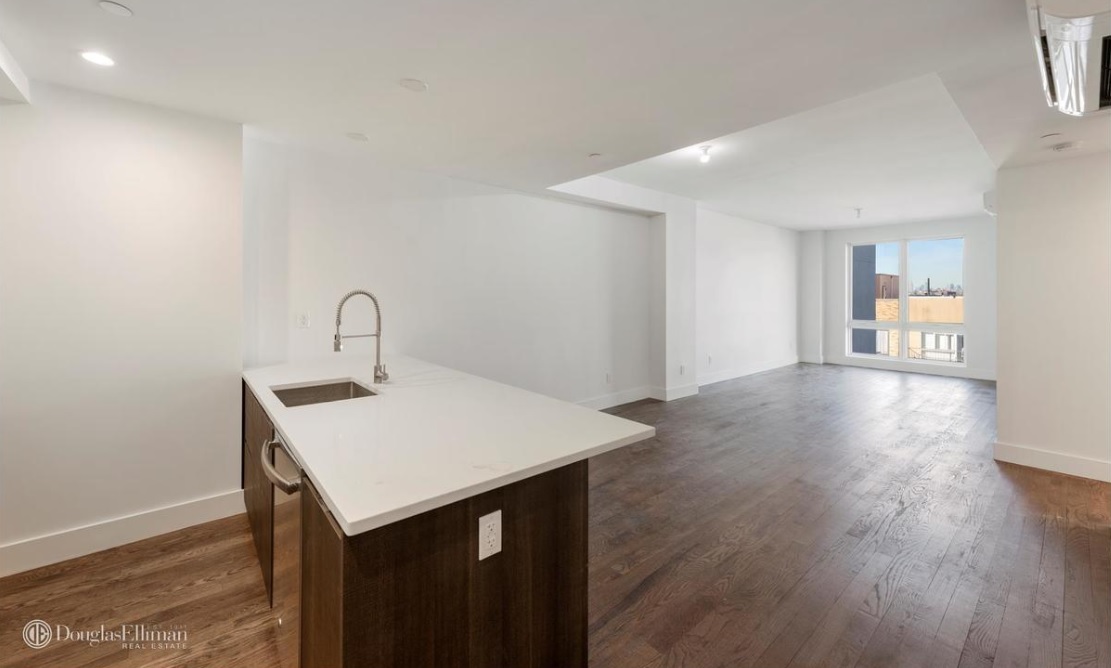 Listed for $998,000, this 1,060-square-foot, two-bedroom, two-bath condo has high ceilings, large windows, solid oak floors, and high-end appliances. It's located in The Sunrise, a new pet-friendly condo development with a doorman and an elevator. Common charges are $543 a month. Taxes are $573 a month.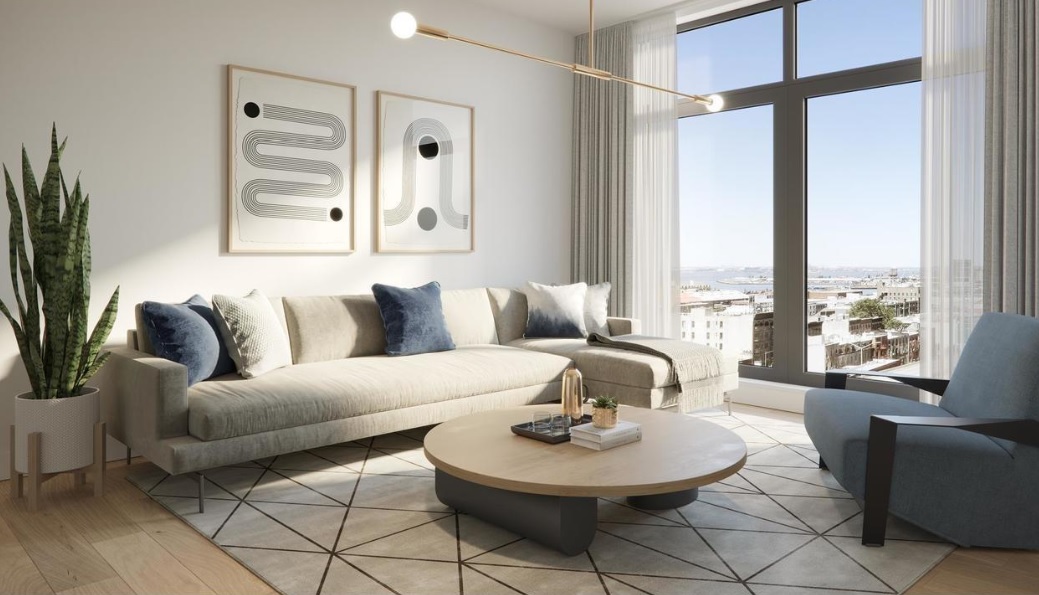 Priced at $695,000, this 653-square-foot, one-bedroom, one-bath condo has an open kitchen with walnut cabinetry, lots of closets, custom floor-to-ceiling double-paned noise-isolating windows, oak wood flooring, individually controlled multi-zone heating and cooling systems, and an in-unit washer and dryer. The apartment is in a condo building with two landscaped green spaces, including an outdoor courtyard with a dog run, children's playground, and fire pit; and a rooftop terrace with a dining area. There's also a fitness center; children's playroom; music room; and a residents' lounge. Common charges are $844 a month. Taxes are $591 a month.
Brick Underground articles occasionally include the expertise of, or information about, advertising partners when relevant to the story. We will never promote an advertiser's product without making the relationship clear to our readers.