Celebrating the holidays in New York City means different things to different people, like taking the kids to see Santa, or participating in SantaCon, if that's your thing. But there's one tradition faced by nearly everyone who lives in a NYC building with varying degrees of dread: holiday tipping.
Why dread? Because it is something that you're expected to do, during what is already one of the busiest and most expensive times of the year, but without clear guidelines—how maddening is that?
Don't stress—Brick Underground has got you covered. To help you calibrate tips that are neither too small nor too large, we've updated our annual holiday tipping guide, plus our recommendations for how, exactly, you should go about dispersing your generosity. So pour yourself a mug of cold brew, and settle in to review our recommendations and strategies for mastering NYC tipping season. 
And before you decide who and how much to tip, it helps to understand why you should tip. Tipping is the opportunity to show your appreciation for a well-run building. And whether or not you believe in tipping, it is what is done in New York City, and what most building staff members expect, with some exceptions outlined below. If you come from some place where tipping is not practiced and you choose to disregard it, it will not go unnoticed, especially if you appear to be well off and require lots of attention. (Here's what happens to bad tippers.)
Even if you think you already know what to tip—based on how much you've given in the past, for example—you may want to take a fresh look. Because many building staffers now also serve as de facto private distribution managers, handling your Seamless and Amazon Prime addictions on an unprecedented scale, how many packages you receive is becoming an increasingly important part of the tipping calculation.
---
[Editor's note: An earlier version of this post was published this month. We are presenting it again here as part of our winter holiday 2019 Best of Brick week.] 
---
And this year, let's face it, has been a wild ride, both politically and economically. Maybe you're not feeling so fat in the wallet, or maybe you're one of those people who are worried about your job. Keep in mind that service workers are likely in an even more precarious position, with less in the way of reserves. 
Still, you probably want to make sure your tips are in line with what your neighbors are planning to tip this year. To help do so, take our two-click annual tipping poll.
Are you a seasoned tipper seeking yet more guidance? Check out our rundowns of holiday tipping pools, alternatives to cash tips, the renter-versus-owner tipping divide, and how to tip staff you hardly ever see. Plus, our two-minute video guide to tipping, and the inside scoop from doormen themselves.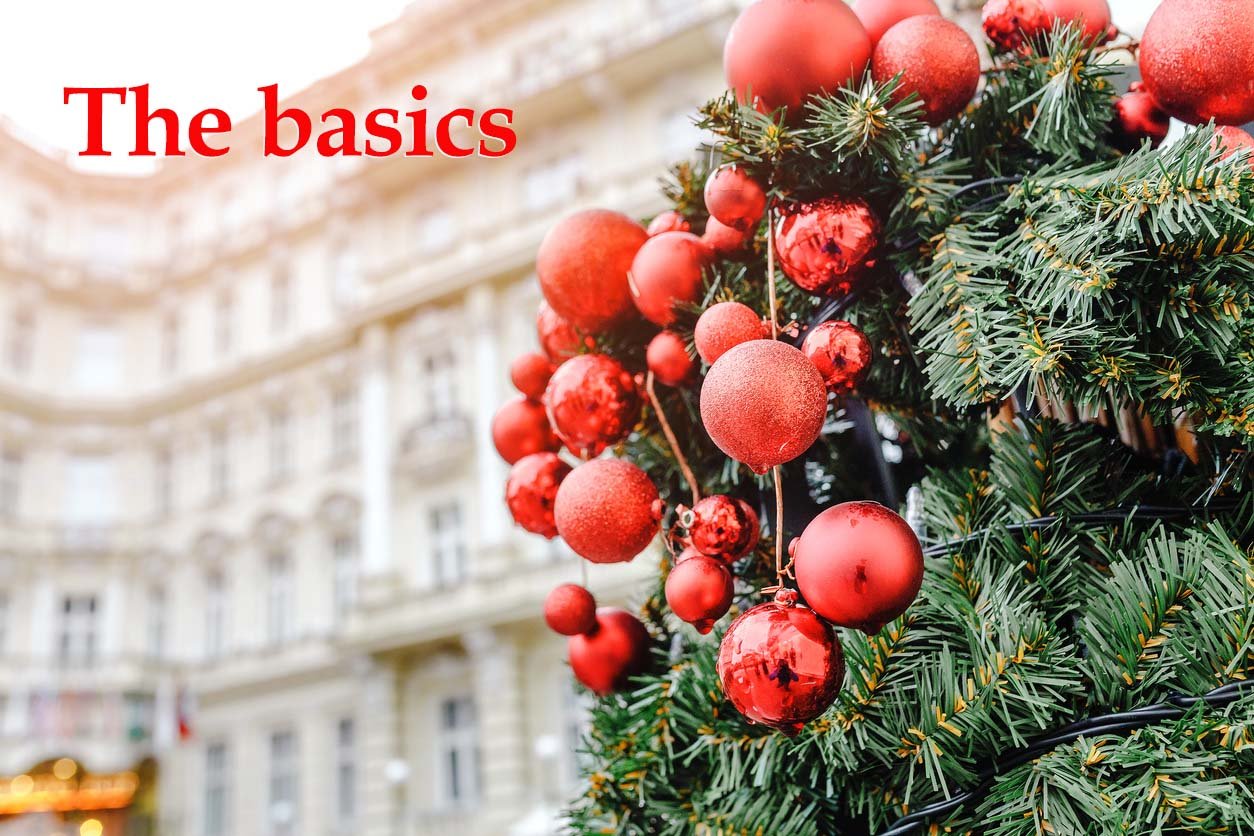 Do I have to tip?
No. You'll be in the minority if you don't, but tipping the staff during the holidays is a custom, not a requirement. Many building staffers tell us they treat non-tippers the same as tippers, just as plenty of others admit to extending fewer favors and smiles to non-tippers, or subtly encouraging them to "pay as you go"—in other words, to tip for each extra service staffers perform. 
(For even more, see "What happens to bad tippers" and "Is holiday tipping really necessary?")
How much should I tip building staff?
The precise amount depends on the size of your building (the larger the staff, the smaller the individual tips), quality of service, staff seniority, length of time you've lived there, whether you own or rent (more on that below), personal chemistry, your financial circumstances, and whether you're frugal, generous, or somewhere in between.
Here's a general framework, for you to use as you see fit:
Super, resident manager:  $75-$175 on average (broad range: $50-$500)

Doorman and/or concierge (the latter handles more personal requests, like lining up an emergency dog-walker):  $25-$150 on average (broad range: $10-$1,000)

Porter, handyman, and maintenance staff: $20-$30 on average (broad range: $10-$75)

Garage attendant: $25-$75 on average (broad range $15-$100)
How much should I budget in total for the entire building staff?
Much will depend on the size of your staff and the other factors cited above, but it may help to review the results of Brick Underground's 2018 tipping poll, completed by more than 3,550 New Yorkers, to get a sense of what others do. Here's an overview:
My building's 'doormen' are actually security guards who don't do much besides sit there. How much should I tip them?
Some security guards do just sit there, because that is all that they are required to do, while others work just as hard as doormen. In the former case, it's okay to tip on the light side, so use your discretion.
One of my doormen is a jerk, and I never see my super. Do I have to tip them?
Rather than make what could be interpreted as an insult by completely withholding a tip, many residents in this position tip on the low end of the scale. You might withhold a tip and then forget about it completely, but building staff is not likely to forget your gesture, or lack of one. 
In Brick Underground's Naughty vs. Nice Holiday Tipping Poll, 65 percent of nearly 600 voters with "bad" doormen said they still planned to tip them, usually in the range of $25-$50 apiece. As for those with delinquent supers, only 49 percent of the 455 respondents planned to give them some extra cash. Those who did were clustered in the lower end of the $25-$100 range. 
Should I tip the new doorman the same as the one who's been here 20 years?
Newer doormen in their first few years of service often receive smaller tips. For instance, a first-year doorman may collect half of what a senior doorman does. Again, it is ok to use your common sense here.
Is it ok to tip my favorite doorman more than the rest?
It's ok to play favorites, like tipping some doormen better than others depending on how useful they are to you. Just try to keep everyone's tip within the range of acceptability.
Should the amount I tip correspond to the rent I pay, or to how many people live in my apartment?
Tipping is (theoretically) about rewarding service, not about how big your apartment is or how much you pay for it. If you're a family that enlists a lot of help at the door corralling kids and helping with your stroller, or someone who works from home and receives a lot of deliveries or visitors, you probably get more assistance from the staff than a single person who travels a lot for work and doesn't order much online, so tip accordingly.
I've had a financial setback and can't afford as much as last year. What should I do?
The staff is accustomed to senior citizens on fixed incomes tipping lightly, and they're usually "forgiven," though some workers say they won't perform extra services for these residents for free. 
As for lost jobs, divorce, and other life challenges, many doormen tell us that if they receive a small amount—particularly from someone who normally tips just fine—they automatically attribute it to financial trouble, and say they don't need to hear, "Wish I could do more." Of course, this won't fly if you're still taking your annual jaunt to St. Barts and waltzing in with Neiman Marcus bags. And if you ask for favors often, the "unable to make ends meet" excuse may eventually run its course.
My building has a

tipping pool. Do I need to give individual tips on top of that?

With a tipping pool, residents contribute what they wish into the pool, which is then divided according to seniority and full-time or part-time status. The anonymity of the process means that tenants feel they will get equal treatment by the staff—no special favors for the big tippers. But in practice, in many buildings with tipping pools, owners continue to tip individually; at least for the staff members they see the most.
Are renters expected to tip as much as owners? 
Renters, as a group, tend to tip less than condo and co-op owners.  The reasons why have a lot to do with renting life, for example, a renter who has not lived in a building for a long time and does not know the staff well is not likely to tip a large amount.
Some renters also believe that holiday bonuses are the landlord's responsibility, but in a co-op or condo, the owner is the landlord. And with so much invested in the building, owners have a bigger stake in how the building is cared for. 
Income is a factor as well. Renters can be at the early stages of their careers—and earning power—than owners. Renters simply have less money to spend on tips. Moreover, first-time renters who are also first-time New Yorkers may not be familiar with the custom of holiday tipping.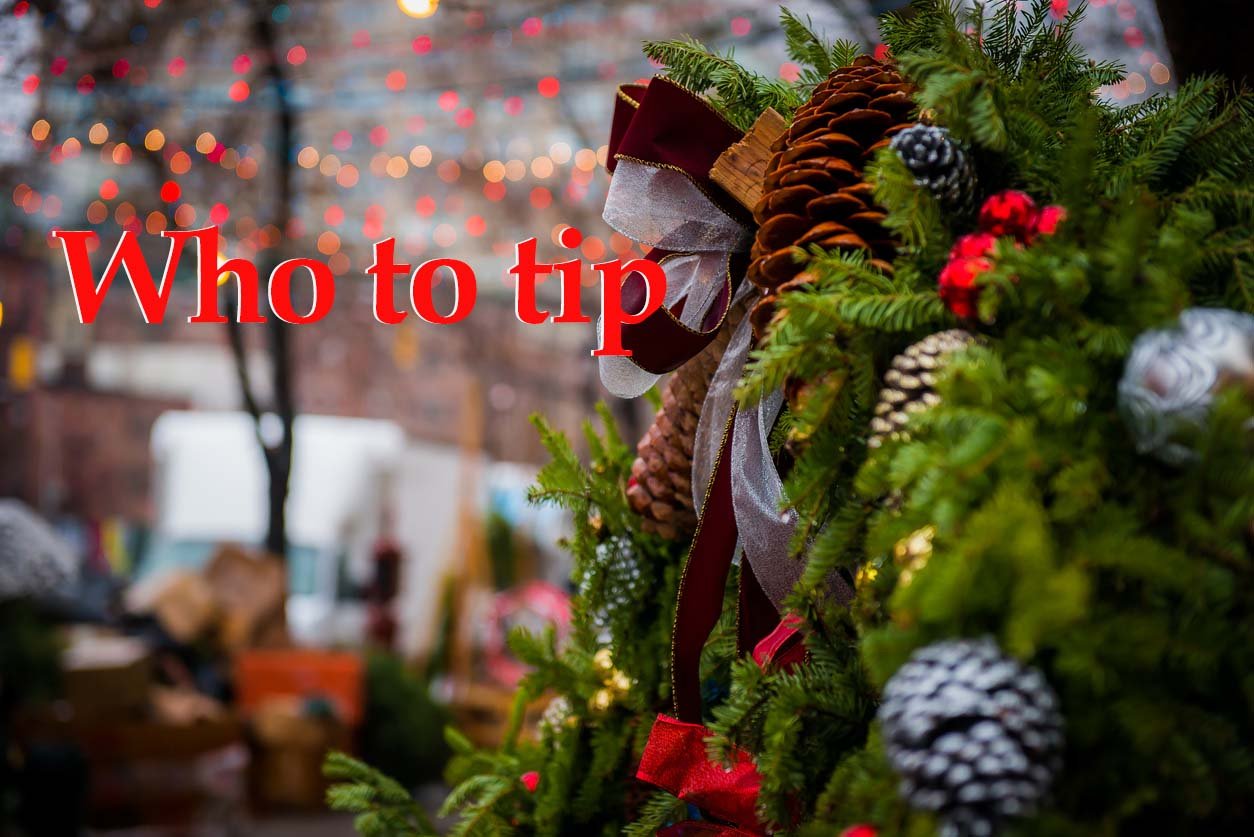 Should I tip my landlord or management company?
You are probably thinking, "What? Isn't the rent enough?!" Seriously, there are actually situations where a gift, if not a cash tip, makes sense. If you have a close rapport with your mom-and-pop landlord, a nice bottle of wine is a nice gesture. Similarly, if you are calling the management company every other day to see if a larger apartment has become available to accommodate your growing family, a little something to stay on the landlord's mind, in a good way, certainly wouldn't hurt.
How much should I tip non-building workers?
Cleaning person/housekeeper: 1-2 weeks of pay.

Cleaning service: Tip 15-20 percent throughout the year, as a portion of their earnings goes to the cleaning service. If the same crew cleans your apartment each time, a holiday tip (one week's pay) is appreciated.

Full-time nanny: One week's pay minimum, or two if you can afford it. Or, one week's pay and one week of vacation.

Regular babysitter hired occasionally: Consider $25-$50 in cash or a gift card

Regular dog walker: One week's pay

UPS delivery: Since UPS assigns drivers to specific addresses, $25-$50 if you have a lot of packages delivered. More if you have a lot of business-related deliveries. 

Mail carrier: By law, mail carriers can't accept cash or anything worth more than $20. In reality, some (but by no means most) residents do tip in the $25-$50 range, especially if they receive a lot of deliveries or a lot of mail that requires signatures. For a fuller discussion of the postal carrier tipping question, click here. 
You do not need to tip your property manager, contractor (plumber, electrician), or real estate broker.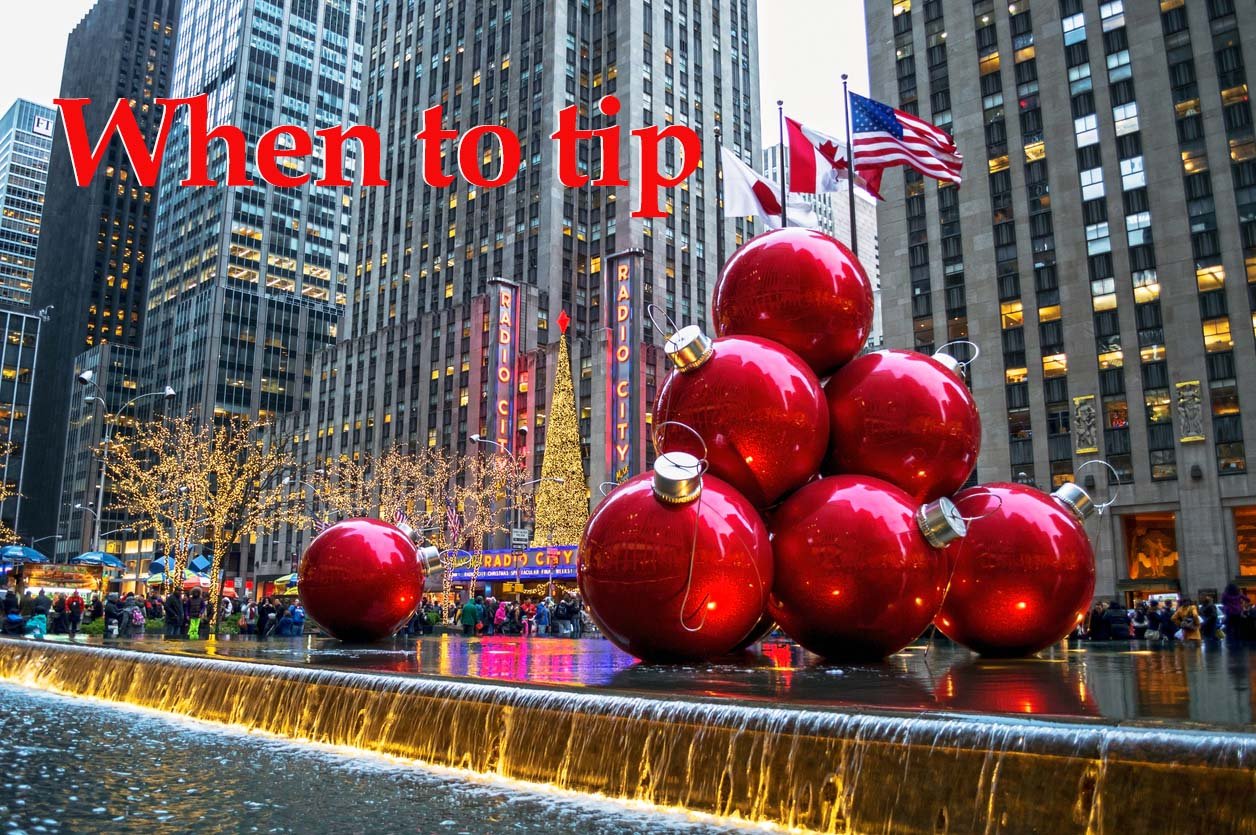 When is the best time to give a holiday tip?
Doormen collect year-end tips from December all the way into February, but the bulk of the holiday cash crosses palms in the couple of weeks leading up to Christmas.
This is not, however, what staffers necessarily prefer. Many doormen tell us that the beginning of December is better, as it helps with their own holiday shopping. A few say they prefer the gratuities to be spread out, cutting down on the temptation to spend it all at once.
Do I have to tip at the holidays if I tip all year round?
Residents who tip year-round for extra services often go on the lighter side at year's end—at least with the staff who've been receiving those a la carte tips.
Do I have to tip for a full year if I just moved in

?

It's okay to prorate your gratuities, unless you didn't tip for services performed in connection with the move itself.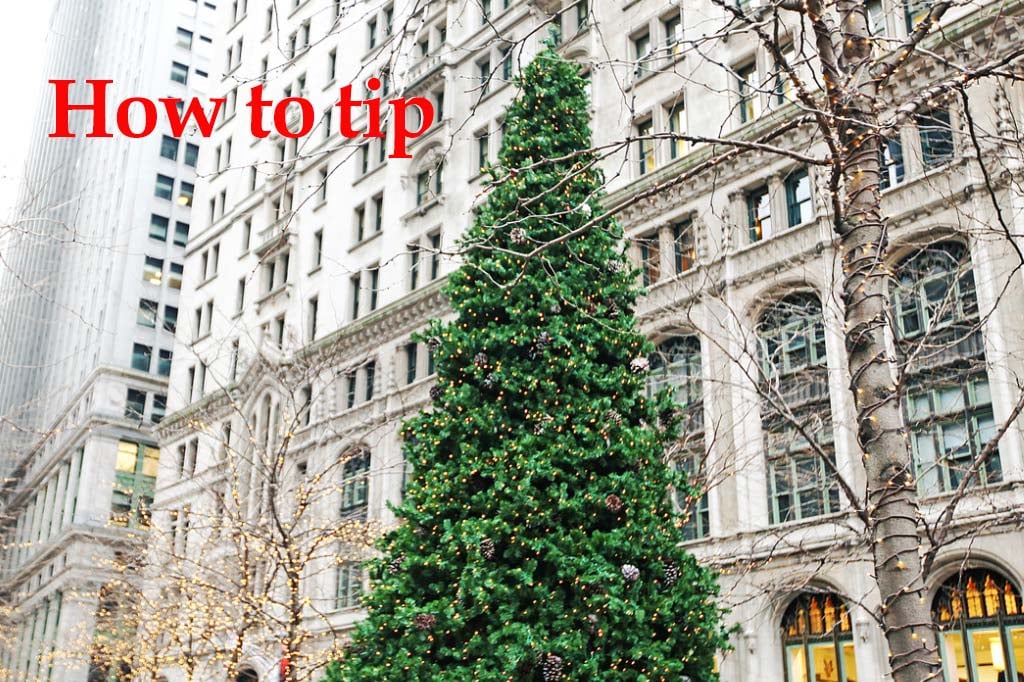 Are checks ok, or do I have to give cash?
Cash is preferred, but as a precaution against sticky fingers, write a check if you're handing the tip to a super or another staff member to pass on. (Note: Most doormen we spoke to prefer to get their tips directly rather than via the super or another doorman.)
Can't afford to tip in cash? All is not necessarily lost. Check out the Brick Underground Guide to Alternative Tipping for some creative workarounds.
Should I include a card or a note?
A plain white envelope is fine. No expensive cards are necessary. Most people keep notes short and sweet ("Thank you for your help this year" or "We enjoyed seeing your smile") and that's perfectly acceptable, though some doormen tell us they do appreciate a personal note explaining what exactly is most valued about their service.
Are food or gifts an acceptable substitute for cash?
They're appreciated, but until colleges start accepting cookies for tuition payments or Con Ed for utility bills, gifts are no substitute for money. 
How do I tip staff members I rarely see?
You can ask the super or another staff member to hand out your envelopes, but writing a check instead of using cash is better to reduce the possibility of stealing. Include a family photo if you think the recipient may not be able to connect your name to your face.
Do staff members tell each other how much they're tipped?
Some do, so to be on the safe side, assume yes. Also, be aware that some staff members keep lists comparing your tip this year to prior years. You should do the same to make sure you are not giving less than you gave previously.
Should I bump up tips each year to keep up with inflation?
You don't have to be quite that strict, but a bump up every two or three years would certainly be appreciated and considerate.
Are tips tax deductible?
If you run a business from home, you can claim a small deduction of up to $25 per staff member, categorized as a "business gift" on your tax return, says Koreen Jervis, an accountant at Korjé Tax Professionals in Manhattan.
The percentage you can deduct must correspond to the amount of your apartment used as office space, however. That means that if your tax return states that 25 percent of your apartment is used for business, you will only be able to claim 25 percent of the $25 deduction, which works out to $6.25 per recipient
Brick Underground articles occasionally include the expertise of, or information about, advertising partners when relevant to the story. We will never promote an advertiser's product without making the relationship clear to our readers.