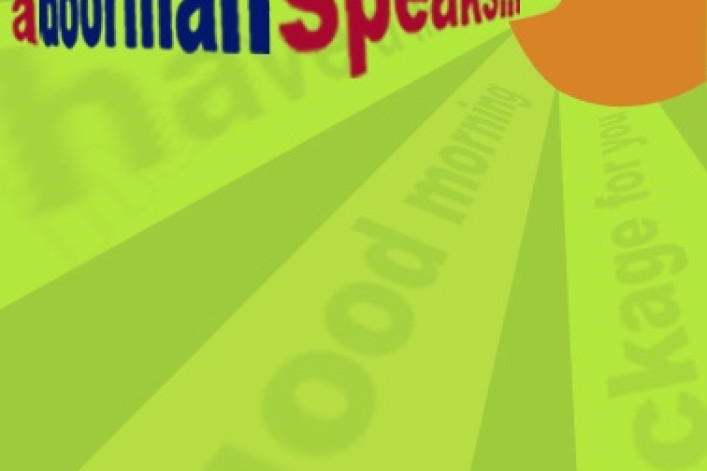 The holiday season is once again upon us, and as far as us doormen are concerned, it begins with The List, politely shoved underneath your door.
The List includes the names of all staff members and quite possibly how many years of service that person has put in. It can also be mailed out along with your maintenance bill the month before.

If you live in a doorman building, you will definitely see a change in our attitude approximately coinciding with The List. Aren't we nicer these days? Don't we have a little more bounce to our step when helping with packages and stuff? That problem in your apartment? It sure got fixed pretty quick!

What does it all mean?
We are looking for some money, people.

Please, under no circumstance whatsoever, attempt to give us cakes and cookies or any pastry instead. We will accept these things, but hopefully an envelope is bundled in somewhere along with it.
And you better believe that we, along with the supers, porters, and handyman, keep a List of our own, and we are checking it more than once. We know how much you gave last year and we will compare it to what you give this year- and what we did for you this year.

Here are some things that constitute extra effort on our part that we expect to be compensated for:
Bringing your clothes and packages to your apartment.            
Babysitting in the lobby for a few minutes.
Walking your mutt.
Watering your plants.
Loading and unloading your car of mountains of groceries and stuff.
Making sure of pick ups from UPS and FedEx.
The economy? Yeah, yeah, we've heard that one. But it shouldn't be an excuse for a skimpy envelope.
Surely we do have hearts though, and because of that we know that times have been rough for certain individuals, whether that person has lost their job or fallen ill. But make no bones about it! We are definitely in tune to who gets a pass and who doesn't. Any flaunting of a great summer vacation coming up will have us on alert for next
year.

Remember, your staff sees the "envelope" as a sign of appreciation of everything we have done. It shows us you are thankful for the service we gave.

Also remember that one difference between jolly old St. Nick and your doorman (besides the suit) is that Santa leaves coal in your stocking at the end of the year if someone has been naughty.

We can act like The Grinch--all year round.
Related posts:
1st Annual BrickUnderground Guide to Holiday Tipping
Co-op bans holiday tipping

Stiffed again! Doorman blasts bad tippers
Brick Underground articles occasionally include the expertise of, or information about, advertising partners when relevant to the story. We will never promote an advertiser's product without making the relationship clear to our readers.