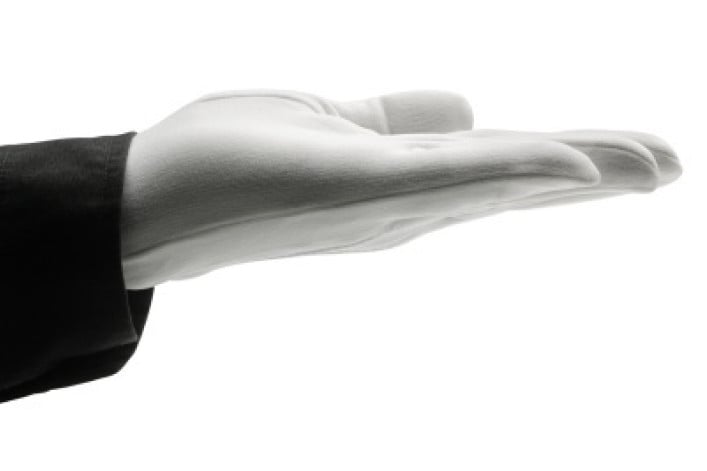 Okay, so we were a little disappointed when we asked for an exclusive look at "Gettin' a little on the side, or not"—another chapter in Openthedoor-man's unpublished memoirs—and discovered it was actually about the tipping habits of residents.

But being perpetually insecure about our own tipping smarts, we switched gears and dove into the catalogue of gratuity offenses suffered by the doorman and his colleagues.

These include the lame ($8 to put up four shelves; $10 to change a sink; $20 to remove all the cabinetry from a kitchen), the strange (a piece of fruit as a reward for hanging blinds), and the unforgivable (zero gratuity for dead mouse removal, installing a ceiling fan, repairing a dishwasher, and holding parking spots).

"It's sometimes better not to set your hopes up for anything," he writes at one point. At another, he advises negotiating price up front, because residents too often underpay.

After reading the chapter (a PDF is attached below), we asked Openthedoor-man for some further guidance about appropriate tipping behavior.
"In my particular building, it isn't really customary to tip for hailing a taxi, for example, but let's say I bring up some boxes and drycleaning…I may be on the lookout for a fivespot," he explained in an email.

He makes an exception for strong holiday tippers if year-round asks are small.

"Me personally, if I tend to have a good relationship, I really won't stress the little favors here and there," he says. "If I were to do something in their apartment that consists of me putting in some time and work, that's a different story. I do expect though to look forward to at least a one time deal, and that's toward Christmas. Some people are great. Others seem to ask for favors and are helped more than others will turn around and give like twenty dollars."
Related links:
Another doorman spills it online
Twittering doorman tweets no more
Private dancers: Tales from the elevator security cam
Brick Underground articles occasionally include the expertise of, or information about, advertising partners when relevant to the story. We will never promote an advertiser's product without making the relationship clear to our readers.