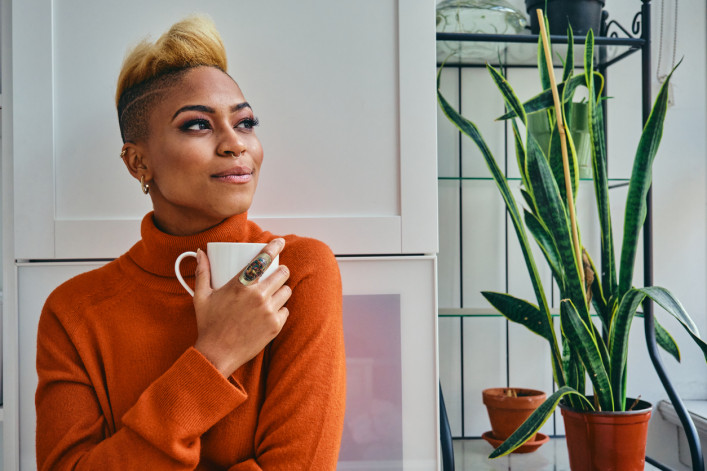 The New York City rental market has plenty of pitfalls to trip up a rookie renter. There are scams involving fake listings, for example. Or landlords that disregard (or don't know) the laws that protect renters. Your best bet is to know how to avoid a bad situation since renters have very little leverage these days.
That's because the market currently favors landlords thanks to incredible demand and rents are exorbitant—the average rent for a Manhattan apartment hit $5,000 in June according to the Elliman Report—and the generous concessions renters used to see are gone, at least for now.
Finding a place to live in the city involves compromise, regardless of your budget. Landlords have stringent income and credit requirements—if you can't meet them you need to find a way to work around them. That's why it's important to do your homework on the area where you want to live and keep your expectations in check.
One of the best ways to avoid making a mistake is simply to be as best prepared as you possibly can—go to see apartments armed with all the documents you need to apply for an apartment. Check out apartments that are within your budget—and know what it takes to qualify for an apartment here. If you're going to need extra roommates to afford living here, make sure the landlord is ok with you creating an additional bedroom.
To help demystify the process, here's what you need to know so you can effectively navigate the NYC rental market with eyes wide open.
---
[Editor's Note: An earlier version of this post was published in August 2021. We are presenting it again with updated information for August 2022.]
---
1. Missing paperwork 
Like all things in this fast-paced city, desirable rentals tend to get grabbed up as soon as they are listed. The competition is stiff and the supply is short, and there may be other equally qualified folks looking at the same apartment as you.
Getting your paperwork prepared and being able to meet a landlord's income requirements are more important than ever. In order to act quickly, you can't afford to have any holes in your documents, however most management companies will understand if you can't submit a letter from a previous landlord because you lived in campus housing or at home for the past few years, for example.
So what exactly does this paperwork entail? Although it can vary slightly by landlord, there are some standard documents that apply across the board. Joe Tartaglia-Malter, an agent with Real NY Properties, emails each new client the following list after the very first phone call, noting that landlords will want to see the items from everyone who will be on the lease, including guarantors and roommates. 
Government-issued photo ID (a clear picture from your phone is best)

Letter of employment; or offer letter; or from a CPA if self-employed that states your annual income

Three most recent bank statements (summary pages only)

Three most recent pay stubs

Two most recent tax returns (first two pages only)

Application fee, which is limited to $20 per person (non-refundable)

Current landlord reference letter (if available, or explain if no prior rentals)

Renters insurance (sometimes required)

Refundable security deposit (limited to the equivalent of one month's rent). 
Tartaglia-Malter also identifies another critical hurdle: When it comes to your initial funds, including the application fee, first month's rent, broker's fee, and security deposit, you will need hard funds in the way of a certified check, money order, or possibly an online credit card payment. (He says Stuy Town is one such building that accepts the latter.) No personal checks. 
Liz Lawton, an agent with Compass, encourages anyone who has a stock portfolio or other quantifiable assets to offer proof of those in the initial package. "This, for sure, has helped a few clients be more successful by rising above the pack," she says.
And lest you fear that your personal information is going to be compromised by electronic transmission—a common concern, especially among parent-guarantors—know that established brokerages handle scores of these transactions every day using the latest in online security. "Help us help you by turning over all necessary information so we can get you that apartment," says Natalya DiSario, an agent at Corcoran. "No screenshots of your bank statements or crossed-out information on your tax returns, either," she says. 
Indeed, this is one area where having a broker on your side may give you a leg up. As Tartaglia-Malter puts it, "I am like a personal trainer at the gym who will get you where you want to be in the most effective and efficient manner."
2. Insufficient funds
Qualifying for a starter rental in NYC can be more difficult than getting an apartment elsewhere. First you must earn an annual salary equal to (or greater than) 40 to 50 times the monthly rent. That works out to $120,000 for a $3,000 apartment (the median rent for an apartment in Brooklyn these days is $3,300). 
In the past, landlords often asked renters to pay the last month's rent in addition to the first month plus the security deposit, but the law changed in 2019 and prevents them from doing this. "They also can no longer ask for anything more than the equivalent of one month's rent as a security deposit, making the initial costs less of a hindrance," says attorney Sam Himmelstein, a partner at Himmelstein McConnell Gribben & Joseph, who represents residential and commercial tenants and tenant associations (and is a Brick sponsor, FYI). 
Landlords are also required to return the security deposit within 14 days after the lease ends, which is significant considering how notoriously hard it has been to recover these funds in the past.
What if your salary doesn't pass muster? In this era of the gig economy plus the pandemic—predictable, biweekly paychecks are not always the norm. Or you may lack any work history prior to your current entry-level position. You do have some options.
First, you can split the costs with one or more roommates. You'll still have to meet the minimum threshold based on your combined income, and it will be on you to have all the roommates get their paperwork in order. (See below for more on roommates.)
If you prefer to live alone, your best (and perhaps only) bet is to find a guarantor. Personal guarantors, by far the most common scenario, must show an annual income of at least 80 times the monthly rental each year. Why so high? The thinking is that a guarantor needs to be able to cover your housing costs, plus their own.
"Even if you are a renter who makes the salary cut but is a new hire without any work history, some landlords will still require you to get a guarantor," DiSario says. A good 85 percent of her clients who need guarantors turn to their parents (or grandparents), with a few relying on random relationships like a boyfriend or boss. 
Those who cannot find a qualified guarantor (including international students whose parents don't reside in the U.S.) can hire an institutional guarantor such as Insurent Lease Guaranty (a Brick Underground sponsor). These third-party guarantors charge an average fee of about 85 percent of a month's rent for U.S. citizens and 110 percent for foreign nationals. 
Finally, if neither roommates nor guarantors are viable options, you'll need to lower your budget and adjust your priorities (see more on those later)
3. No credit history
Paying your bills on time is an important step toward building good credit, yet that often does not happen until after graduation or entering the job market. For overseas renters, be aware that credit history in another country doesn't transfer to the U.S., and guarantors are required to be in the tri-state area.
Still, "no credit is better than bad credit, so long as you have a reason why," Lawton says. 
DiSario points out there are still landlords who are reasonable and willing to bend a bit and take someone with no or less than stellar credit if you are making the required salary. "Part of my job is to educate the landlords as much as the tenants in getting them to understand what is happening in the marketplace and structuring a deal that puts both sides at ease," she says.    
Alternatively, this is another situation that can be solved by using a personal guarantor or an institutional guarantor like Insurent
4. Unrealistic expectations
Above all else, brokers say they spend the most time and energy educating newcomers on this one issue. It gets exponentially more difficult to get this message across when there is more than one person in the picture, such as roommates or parent-guarantors. 
Tartaglia-Malter always starts by telling people who are moving here from anywhere else, "You'll be paying much more and getting much less, but you'll be living in NYC." The difference between what renters earn and the apartments they qualify for often clashes with their dreams, he says.
Lawton says the preponderance of fake ads and word-of-mouth hype make people yearn for what she calls a "unicorn apartment," like a 900-square-foot, two-bedroom unit with a terrace, doorman, and washer-dryer in the West Village for $3,000. (Suffice it to say, apartments like that don't exist at that price in that neighborhood.)
In these instances, Lawton tells clients to get a sense of what they can afford by searching on sites like StreetEasy, and pay close attention to the photos and objective criteria. "If you don't see what you want within your budget, it's not the market, it's you," she says.
If you find yourself holding out for the perfect apartment, you can miss out, because the apartments you saw that were good but didn't quite meet your standards will be snapped up by other renters.
Try to find an apartment that checks off your top three boxes, like location, square footage, the quality of a building, or a doorman, all while staying within your budget. 
Unfortunately, brokers say it often takes seeing apartments first-hand to really understand what you can afford, especially if you have your heart set on a specific neighborhood.
5. Irritating the listing agent
The listing agent is the key to getting a showing of an apartment and in a competitive market, brokers are getting hundreds of enquiries. Irritating the listing agent will jeopardize your chances of getting a showing or getting the apartment. So don't take your frustrations out on the broker: Be courteous and respectful of their time. 
Lawton recommends preparing a thoughtful email to the listing agent in a note on your phone to copy and paste as soon as a property pops up that you want to view. Your note should spell out that you make 40 times the monthly rent, have your paperwork ready to go, and also share three details you love about the property. Lawton says, this shows you've actually looked at the specs online and tells the agent you're a serious contender. You also want to act fast.
"With such a crazy influx of inquiries, you want to be in the first batch the listing agent reviews because this is not their only listing and they'll usually respond to the first handful for showings," Lawton says.
It's an overwhelming and unnecessary task for a listing agent to respond to hundreds of emails and accommodate hundreds of showings over a single rental.
Lawton speaks from experience when she says, "do not text them, call them, email them non-stop asking about a showing or about your application at all hours of the day." 
6. Anxious parents 
Crime is an ongoing concern and some parents may need some convincing about a neighborhood—particularly when it comes to the safety of their offspring. 
Brokers aren't allowed to comment on the safety of any particular part of the city, but they can point out that they happen to live there themselves, which is what Lawton has often done (she lives in Alphabet City). 
"I had one mom who said her son would never be allowed to live near the Hell's Angels until I pointed out that they were all in their 50s and 60s now," she says. "I also tend to bring the conversation back to perks such as being close to transportation and affordable restaurants." 
Lawton finds that parents can be unrealistic in what their kids really need, too, saying they "must" have a doorman and elevator even when that is not within their budget. 
"Since most of my clients need a guarantor, I tend to speak to parents more than I speak to the actual renters," DiSario says. One summer, she had a set of parents who insisted on being involved in every step of what turned out to be a long, drawn-out search for the ideal apartment. For the most part, however, she says she is able to appease parents who are not familiar with the city by educating them about the process and the market and keeping them informed and in the loop. 
For your part, you can share links to the buildings you are interested in with your parents, as well as neighborhood guides, available on many listing sites. If safety is a concern, you can direct your parents to the local police precinct for crime statistics and surveillance information. Or point them to community news sites that will give parents a better handle on what's happening (and not happening) in your prospective new neighborhood.
7. Roommates who disagree
Whether you go it alone or use a reputable matching service, finding a qualified roommate takes time, as does pulling together everyone's paperwork. DiSario has had many clients find roommates (and fast) through the bulletin board at Columbia or NYU or other campuses.
Then there's the matter of getting everyone to sign off on a particular space.
"I have seen this happen so many times where a deal falls through because three people love the apartment but the fourth one—inevitably the one who will be spending the least—has reservations," Lawton says. Even worse is when one of a group of roommates turns out not to have the means to pay for it. "That can be such a tense and uncomfortable situation for everyone involved." 
When there are parent-guarantors in the picture, things can get even thornier. DiSario recalls having to take three roommates and their parents (who had flown in for the occasion) to see 15 apartments over a couple days, with everyone asking questions and having differing opinions. "It was like a reality show." Somehow, she managed to find something that pleased everyone at the table, but not without lots of hand-holding. 
8. Not enough room for multiple roommates
If roommates are the only way you can afford the rent, know that NYC's roommate law grants tenants the right to live with a roommate—and that roommate's dependent children—if they are the only person named on the lease. You don't need to ask your landlord's permission in order to add a roommate—you just need to provide the owner with their name and the fact that they have moved in.
But there's a difference between splitting the rent for a one bedroom with a roommate (with one of you sleeping in the living room) and converting a one-bedroom apartment into a two bedroom. Most buildings no longer allow installation of temporary pressurized walls. They prefer things like partial "bookcase" walls, meaning you will have a foot of space at the ceiling (and limited privacy). Also be aware that if there are two or more people named on the lease, those tenants technically cannot bring in roommates unless one or more of the tenants moves out. This is because the total number of roommates and tenants cannot exceed the number of tenants listed on the lease.
Agents can likely help you locate roomie-friendly buildings, or you can search for "flex one-bedroom" apartments, or those that have "shares OK," "great for roommates," and "guarantors accepted" in the descriptions. Buildings near campuses are other strong contenders. 
Lawton has also placed clients in roommate rentals, though she usually encourages people to have their own bedrooms. "A lot of people say they are okay with that kind of flex situation because it will save them money, but they don't really think about how that will affect their quality of life over time," Lawton says. "Losing all that privacy tends to cause strife."
9. Getting tripped up by short-term stays
If you're looking to test the waters in NYC—say, a semester in the city or a temporary job stint—it will be harder to find a place, considering that the vast majority of leases run for a year. You will also want to stay on the right side of NYC law when renting from sites like Airbnb and Craigslist: It's illegal to rent an apartment here when the owner is not present for less than 30 days.
That said, there are companies that offer furnished apartments on a short-term basis as well as co-living arrangements, which offer a turn-key approach to renting. According to DiSario, who has placed many people in short-term rentals, these are typically for a three-month minimum and often don't have the same salary requirements as regular rental buildings. You will typically pay more per month than for longer-term rentals, but that extra money might be worth it if you want to live in a high-end building with lots of amenities (or forgo the need to furnish your temporary home yourself). 
You can also look for legal sublets or lease takeovers (for a rundown on subletting rules and regs, check out Brick Underground's best advice on subletting a NYC apartment.) 
—Earlier versions of this article contained reporting and writing by Marjorie Cohen.
Brick Underground articles occasionally include the expertise of, or information about, advertising partners when relevant to the story. We will never promote an advertiser's product without making the relationship clear to our readers.