Co-ops
Buy a co-op at a discount: All about HDFCs and how to get one
Housing Development Fund Corporations co-ops have below-market prices and strict income caps for buyers
They are intended as affordable, long-term housing for families rather than investment properties
Use the advanced search feature to find them on listing sites like StreetEasy, which has an 'income restricted' filter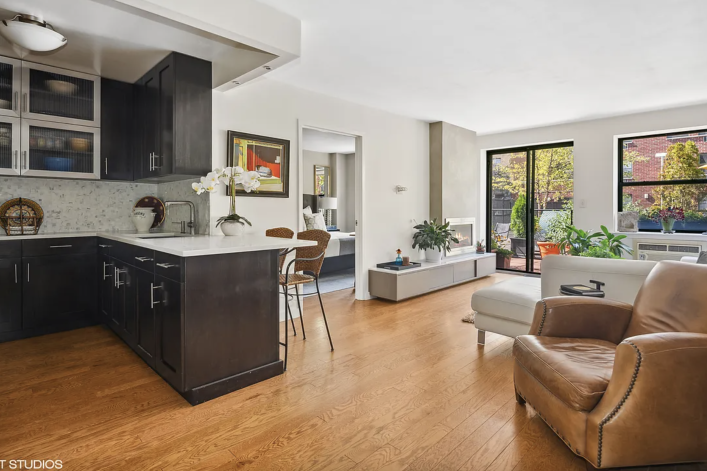 The Renaissance
https://streeteasy.com/building/the-renaissance
Affordable housing in New York City typically refers to rentals, but what are the options for buyers? One so-called budget route to home ownership is through limited equity housing co-ops—essentially co-ops for people who earn lower incomes.
In NYC, at least 1,100 buildings are limited-equity co-ops set up as Housing Development Fund Corporations. They have strict income caps for buyers, are priced below the market rate, and are an appealing option for low- and middle-income New Yorkers. 
HDFC buildings were created several decades ago when the city allowed tenants in buildings with derelict landlords to form co-ops and take over their buildings. Some residents bought their apartments for $250 apiece, according to a 2014 article in The New York Times—and yes, that's the correct number of zeroes.
---
[Editor's Note: Have you successfully bought a co-op in a HDFC building? If you have first-person advice to share about the process, send us an email. We respect all requests for anonymity. A previous version of this article ran in August 2022. It has been updated with new information for September 2023.]
---
Naturally, prices have risen since the HDFC program was launched—now you'll see HDFCs on the market for $350,000 to $500,000—but in most cases, they're still far cheaper than the going rate in their neighborhoods. For context, there are 217 current HDFC listings in NYC, according to StreetEasy, ranging in price from $89,000 for a one bedroom in the East Tremont neighborhood of the Bronx to $1.295 million for a spacious "studio" with private outdoor space in the East Village.
Each listing provides the specific income limits that the HDFC building has agreed to impose per government agencies; for example, the East Village studio caps the income at $198,165 for a family of three.  
Another bonus is that HDFCs often have more affordable monthly maintenance fees, which is a major consideration—especially in times of inflation.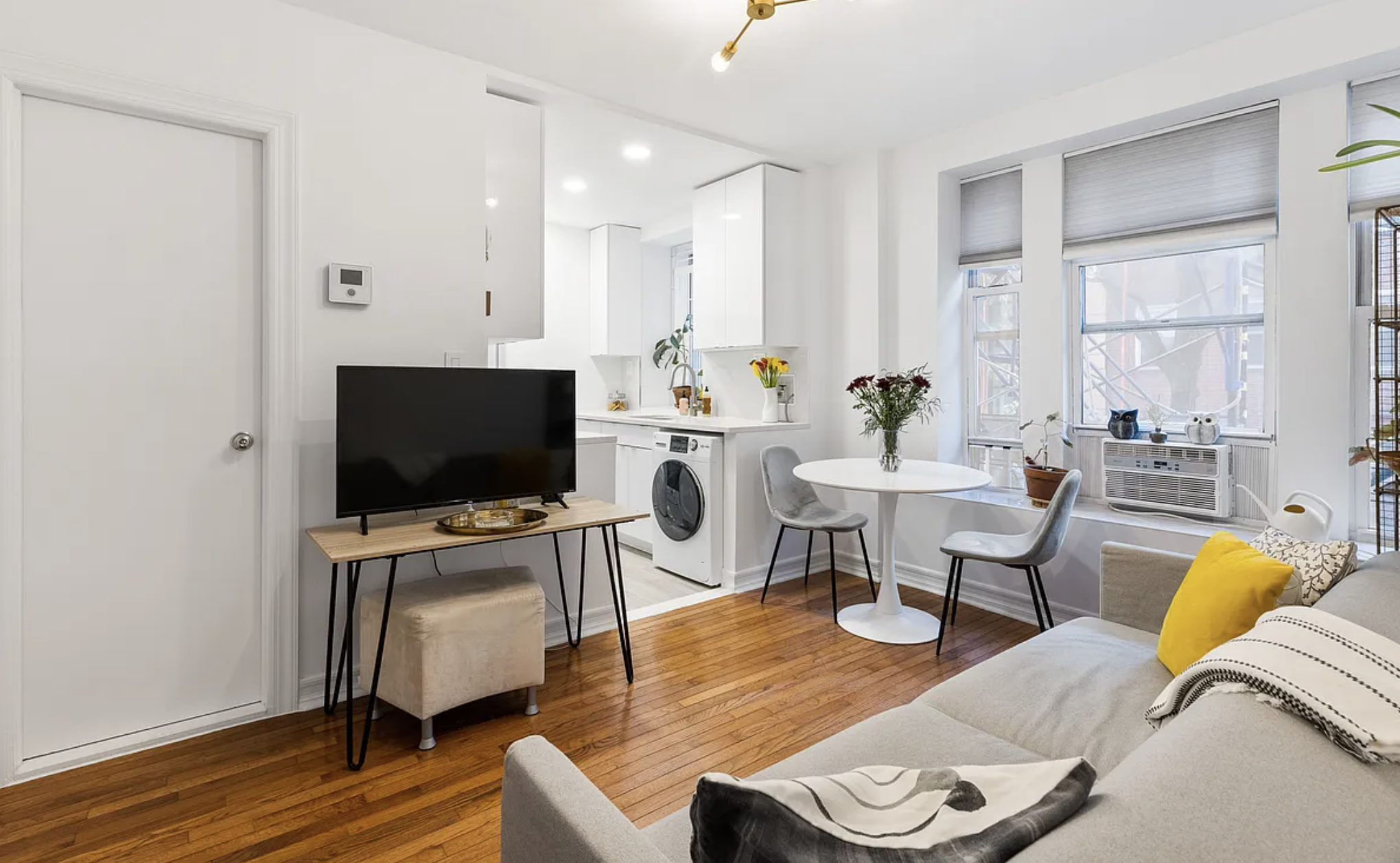 How HDFCs work
HDFCs were formed under various state regulations, including private housing finance laws, but they have regulatory agreements that vary depending on the building. Dean Roberts, an attorney at the law firm Norris McLaughlin, says this means HDFCs often function like typical co-ops; rules vary from building to building depending on the bylaws and the board. In this way, HDFCs differ from Mitchell Lama buildings, which function under more uniform regulations. (Another difference is that you apply to Mitchell Lama buildings as you would for NYC's affordable rental lottery.)
Besides variations in the way HDFCs operate, the condition of each building can vary quite a bit, too.  
"On the one hand, it was a good program to preserve and rehabilitate these buildings, but once ownership was transferred to tenants, the city pretty much left them alone," says Serge Joseph, a partner at Himmelstein, McConnell, Gribben, & Joseph (FYI, a Brick sponsor). "The people in charge of managing these buildings often did not have professional managerial expertise or background, so some HDFCs are not as well-managed as other co-ops." 
What also sets HDFCs apart is the financial structure. It works like this: Most HDFC buildings receive partial tax exemptions and subsidies to help keep operating costs—and maintenance charges for shareholders—at a minimum. Buyers in HDFCs must meet strict income caps either tied to the area median income (aka AMI) or a formula based on the apartment's utilities and maintenance fees. The AMI changes every year and is currently $127,100 for a three-person family. 
Some HDFCs require buyers to earn no more than 165 percent AMI (or $209,715 for a three-person household); others are limited to buyers whose incomes do not exceed 120 AMI (or $152,520 for three people). Others are open only to buyers who don't earn more than six or seven times the monthly maintenance, utilities, and original purchase price per month. 
Importantly, HDFCs are primarily designed to act as affordable, long-term housing for families rather than investment properties.
To keep would-be speculators at bay, HDFC owners are usually hit with a significant flip tax when it comes time to sell, up to 30 percent in some cases. The flip tax can be even higher if you have held the apartment for less than five years. While there's generally no cap on resale price, income restrictions and flip taxes function to keep prices relatively low.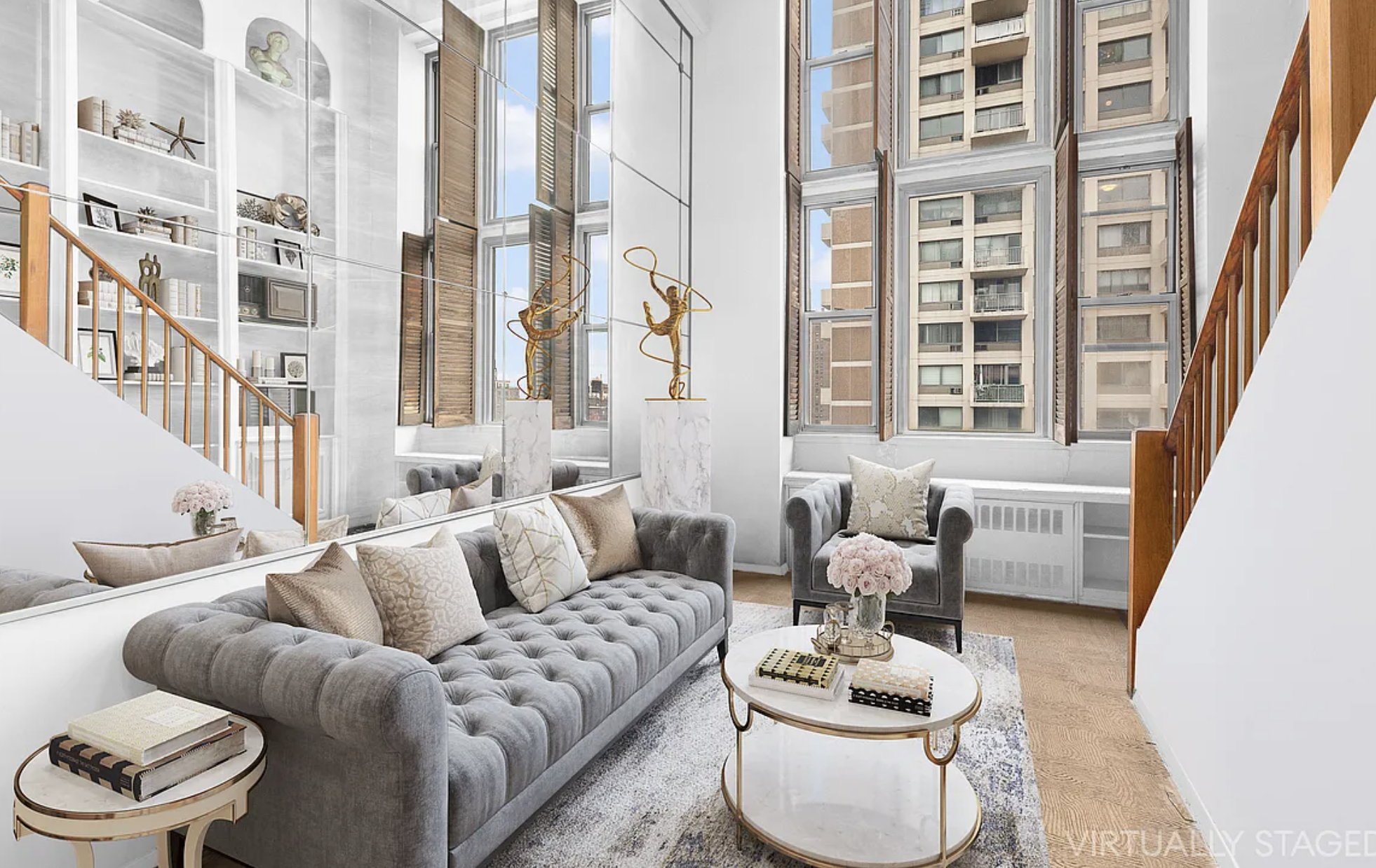 What type of buyer qualifies for a HDFC co-op?
Prices for HDFC co-ops have been creeping up (especially in gentrifying neighborhoods like South and Central Harlem, the Lower East Side, and Crown Heights), presenting prospective buyers with a frustrating conundrum: How to come up with a down payment that's tens of thousands of dollars while still earning less than a building's income cap. (Some units are even advertised as all-cash transactions.)
These conditions end up favoring buyers with low(ish) incomes but significant assets, like retirees, young buyers whose parents are helping them out, or those with trust funds or an inheritance to lean on—not exactly the demographic you think of when talking about affordable housing.
HDFCs often attract all-cash buyers because the building needs the cash to cover repairs or debts. And even if the building does accept a buyer with financing, locking down mortgage approval for a HDFC building can be difficult, as banks are wary of financing limited equity co-ops. (In the event of foreclosure, the bank would be bound to the same resale and income restrictions as the shareholder, making it a less appealing financial prospect.)
If you need help finding a lender, the listing agent for the apartment should be able to point you in the right direction. There are some banks that approve financing for HDFCs or offer special programs for first-time buyers, but identifying these opportunities takes some effort. The NYC Department of Housing Preservation and Development has a HomeFirst Downpayment Assistance program, too.
"The price of an apartment may not be market price, but because it's difficult to secure financing, you often have to come up with cash, and most people who would qualify for an HDFC under the income requirements do not have $250,000 lying around," Joseph says.
Another challenge facing some HDFC buildings is foreclosure: In the past several years, the city has foreclosed on dozens of HDFC buildings, where taxes, water, or sewage bills are past due, on the grounds they are "distressed." When this happens, it's possible for ownership to be transferred to new management, and the building's shareholders become tenants. Situations like this highlight the importance of paying your taxes and utilities on time.
That said, this seizure of property—amounting to tens of millions of dollars—has been part of a class action legal fight, and HDFC owners won a significant victory in 2021 when the U.S. Court of Appeals for the Second Circuit ruled that their lawsuit could proceed. It's been argued that the seizure of these buildings targets communities of color, taking away the opportunity to generate inter-generational wealth.
Even with higher prices and eager speculators circulating, most HDFC co-ops are still primarily family- and community-oriented with residents in it for the long haul. 
This was the experience of Alice (who asked we use a pseudonym), a 20-something florist who, with the help of an inheritance, recently bought into a fixer-upper Williamsburg HDFC.
"I really like my neighbors," she says. "As a born-and-bred New Yorker, it's really refreshing to be in a building where almost everyone is older and has been here for a long time (especially in a neighborhood like Williamsburg). My downstairs neighbor grew up in her apartment, and a girl on the first floor is living in the apartment her mom bought in the '80s. There are a lot of interesting characters and everyone is laid back." 
Indeed, many HDFC shareholders can opt to pass down their apartment to relatives, provided they follow specific guidelines for succession so it's possible that generations of a family can live in one unit. 
As with many HDFCs, Alice's apartment was in less-than-mint condition when she moved in, lacking basics like a stove and kitchen sink (to complicate matters further, the unit was an estate-sale that had sat empty for years). "Oh God, it was a dump," she says. "It had been vacant for 10 years before I had moved in, so it was completely infested with roaches." 
Even more so than in most co-ops, being engaged with how the building is run is often a key part of life in an HDFC. So it's important to know the history of the program, and to be willing to participate in the governance of the building.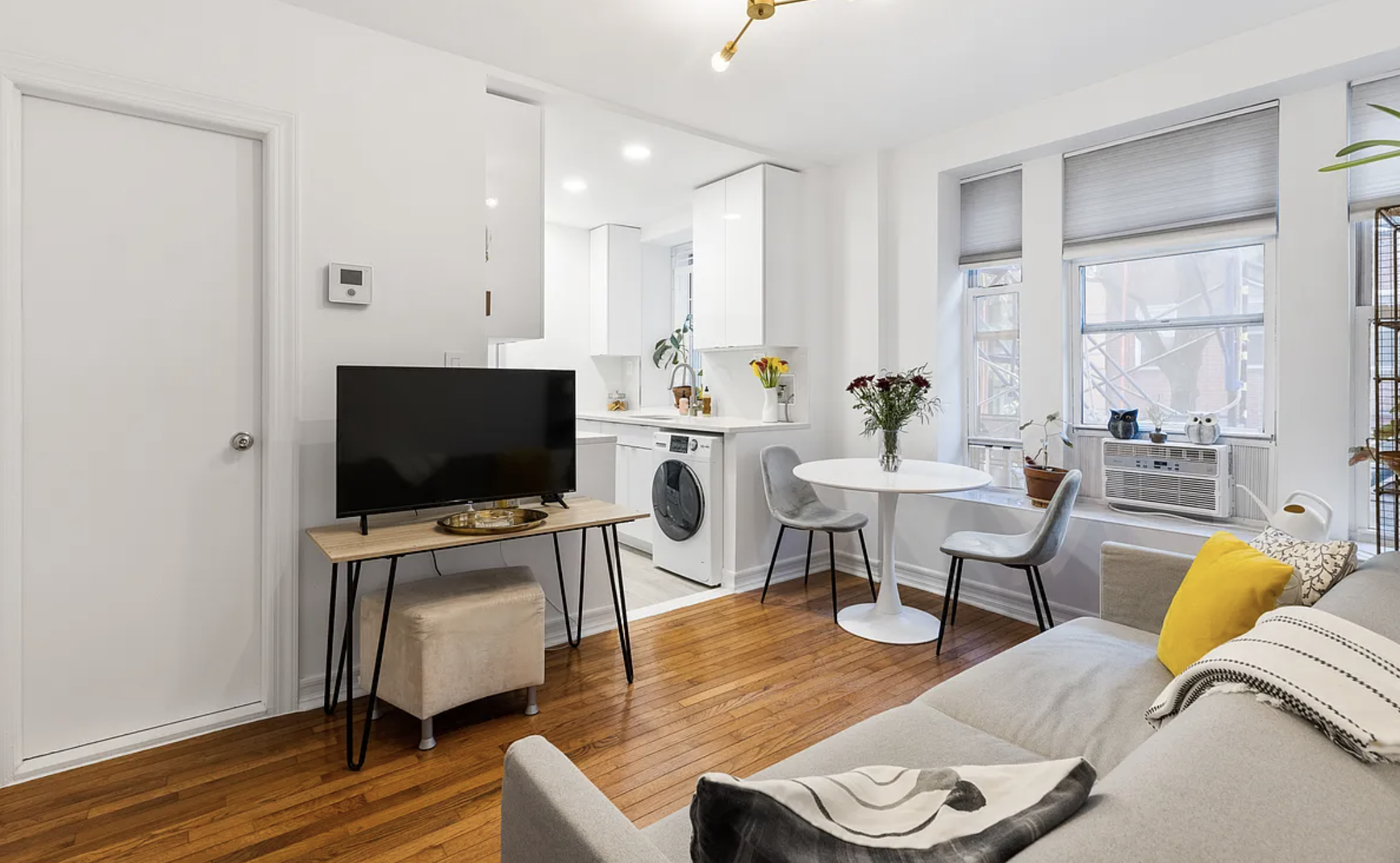 So how do you get a HDFC co-op?
The Urban Homesteading Assistance Board (UHAB) is an organization with the goal of empowering low- to moderate-income residents in their housing goals. It provides services and training for those wanting to buy HDFC apartments, so you can reach out to them for advice and resources as your first step. 
To find an apartment, you can put HDFC in the advanced search parameters on listing sites like StreetEasy, which also has a "income restricted" filter. 
"You need to do your due diligence," Joseph says. "Find out whether the building has been approved for financing, and know the maximum income guidelines."
As for the rest of the sale process, it's more or less like a slowed-down version of what happens when you buy any other co-op, but with a bit of extra paperwork involved. The slower timeline to closing is because there's a government agency involved in oversight. 
After the government agency signs off, your package goes to the board for approval, and then your interview is scheduled. Closing could take several more weeks. 
—Earlier versions of this article contained reporting and writing by Virginia K. Smith and Alanna Schubach.
Brick Underground articles occasionally include the expertise of, or information about, advertising partners when relevant to the story. We will never promote an advertiser's product without making the relationship clear to our readers.