Neighborhood Intel
Brick Underground's 30 best NYC neighborhood news sites of 2023
Here's where to find intel on restaurant openings and closings and cultural events near you
These sites also cover crime, schools, local politics, and issues that impact everyday living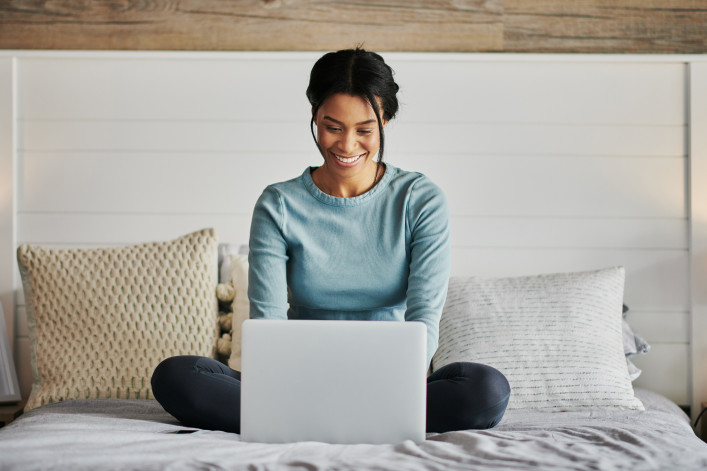 If you are looking for information about the (endlessly annoying) construction project on your block or the fate of a shuttered restaurant, you'll need to skip the mainstream press. That sort of information is more likely to be found on a neighborhood news site.
These community-centric news sites deliver hyper-local, real-time information, filling a void for news about what matters most, where it matters most—your very own stomping ground. 
Nowhere is this more true than in New York City, which is made up of several hundred distinct neighborhoods. Coping with life in the big city boils down to making sense of your own 20-something-block environs (think subway shutdowns and restaurant closings, crime upticks, and school issues). Of course, it also means staying up to date on local real estate news, so you know what's happening in new condo or rental buildings going up in your neighborhood.
Besides the nabe-focused sites presented below by borough, you will also want to bookmark city-wide sites like Gothamist, a "nonprofit newsroom powered by [public radio station] WNYC," and The CITY, which launched in 2019 as a "nonprofit, nonpartisan, digital news platform dedicated to hard-hitting reporting that serves the people of New York." Both cover politics, crime, culture, transportation, education, and more. 
Note that The Harlem Community Newspapers publishes four newspapers that are available online: Harlem Community News, Queens Community News, Brooklyn Community News, and Bronx Community News. Straus News also publishes 17 local weekly newspapers and associated websites in contiguous towns in New York, New Jersey, and Pennsylvania, including four in Manhattan: Chelsea News, Our Town Downtown, Our Town Upper East Side, and The West Side Spirit.
Not surprisingly, there are a number of Brooklyn-wide sites, too—notably Brooklyn Buzz, The Brooklyn Daily Eagle, Brooklyn Paper, The Brooklyn Rail, and Brooklyn Reporter. Queens gets its own spotlight with Queens Chronicle, which organizes the news by region (South, Eastern/Southeast, Central/Mid/Western, North/Northeast Queens); Queens Daily Eagle; and Queens Gazette, which has a restaurant of the week and community calendar. 
Read on for Brick Underground's roundup of news sites reporting on and from your very own environs. Don't see one for your own locale? Let these be your inspiration for starting your own. 
Manhattan
Ever since December 2014, Downtown Post NYC has been a reliable resource for the area's residents. You can sign up for the free weekly newsletter, though links to previous posts are available on the site—and the website is updated daily with what editor Terese Loeb Kreuzer describes as "urgent messages, breaking news, and reminders of interesting events in and around Lower Manhattan." 
Besides letters from and to the editor, each newsletter does a deep dive into a matter of import. The Bits and Bytes section culls relevant headlines from other sources; the Downtown Bulletin Board covers hyper-local news such as affordable housing lotteries, community board resignations, free summer meals for kids, and changes in bus connection service and ferry schedules. Calendar events are also highlighted and there are sections devoted to the Tribeca Film Festival and River to River Festival. 
All things Alphabet City, EV Grieve started back in 2007 as a way to mourn the closing of a local haunt (that ended up remaining open)—hence the name. The site struck a chord with other East Villagers and has been a constant presence ever since as a way to "find things that you may or may not be interested in about the East Village and nearby neighborhoods. Appreciating what's here while it's still here."
After publishing the site anonymously for some eight years, John Elasser finally came clean in a letter from the editor in 2015 at the bequest of a journalist. Not that he was hiding from anything; rather, he didn't want to get in the way of the site being "about the neighborhood, for the neighborhood." 
That spirit still pervades the site, with reporting on the efforts to create a community cookbook, the halted demolition of a six-building parcel, and the sale of a Barbiecore-inspired triplex, along with news about restaurant openings and closings and community board meetings. Oh, and reported sightings of a topless woman walking around the neighborhood. 
Should you ever fall behind and out of step, you can check out 'The Week in Greview" (scroll down the archive listings), which links to the big stories of the day. 
First and foremost a news site about the current housing market in Harlem writ large, Harlem + Bespoke provides real estate listings and also covers restaurants, retail, events, and other happenings—all through a designer's lens. The focus is on the many brownstones and townhomes (some historical landmarks), putting a spotlight on the architectural flourishes that help define this uptown destination. 
Besides Central, East, West, and South Harlem, the site's purview includes 125th Street, Hamilton Heights, Washington Heights, Morningside Heights, Manhattanville, Sugar Hill, and Mount Morris Park. Not familiar with these distinct areas? Check out the illustrative neighborhood maps.  
A Renovations tab links you to helpful tips and sources, such as a local painting service and a marble and stone showroom. 
Recent posts in the main feed included the "Food in New York" exhibit at the Museum of the City of New York, the Classical Theatre of Harlem's production of Malvolio at Marcus Garvey Park, and a listing for a single-family townhouse designed by McKim, Mead & White within the Strivers Row Landmark District for $2.595 million.
Another LES blog, The Lo-Down is run by Traven Rice (a filmmaker) and Ed Litvak (a TV news producer), who founded the site in 2009 "from the conviction that the Lower East Side needed a fiercely independent, professionally produced news publication to call its own. Every day since that time, we have dedicated ourselves to providing top-quality reporting to inform and engage our diverse community." 
Indeed, The Lo-Down is a member of the Local Independent Online Publishers Association (LION) and one of six pilot sites that partnered with the Local News Lab, which is committed to supporting the sustainability of local news by exploring collaborations between journalists, newsrooms, and communities. 
Here you'll find an exhaustive list of links to other sites with news relating to the LES, updated daily, as well as entries organized under tabs for food, art, kids, real estate, and politics. Plus, it has a well-populated and diverse events calendar and a featured apartment of the week. 
For many New Yorkers (and out-of-towners), Roosevelt Island is a quick turn-around stop on its iconic tramway—and is shrouded in myth and mystery. For its 14,000-plus residents, described on the site as a "mixed income, racially diverse waterfront community," RI is a livable place with a rich history and a nuanced present.  
This hyper-local guide is designed to promote engagement and provide a forum for discussion. There's a calendar of local events (a book discussion, pickle ball, farmers' market, and Lego Club were on one week's docket), plus plenty of sponsored events. 
The hot-button issue on a certain August day centered on F train service under the headline "Be Prepared For Major Roosevelt Island Subway Disruptions For Next 6 Months," with previous posts providing lots of details about the planned track work. 
Run by Pam Frederick, a journalist and former community activist who bought the site in January 2019 (it was founded in 2009), Tribeca Citizen is designed to "get to the bottom of things, ask questions, solve problems, and keep people in the know." 
The comprehensive site reports on business openings and closings, development, schools, local people, and goings on about town. It also distills coverage about Tribeca and surrounding areas such as Battery Park City and FiDi.
Besides real estate listings and developments, you can zero in on schools, parks, arts and culture, restaurants and bars, and even crime, among other home-page links. Click on The Nosy Neighbor tab to see Frederick's answers to reader-posed questions, which recently focused on a "mysterious swarm of green gnats" and an infamous car piled high with mattresses and furniture seen parked around the nabe. (She sleuthed the answer: He was a 41-year-old man living out of his car.)
A recent sampling of posts includes stories about illegal smoke shops, congestion pricing, and dedicated parking for Zipcar and other car-share companies—with passionate comments from the community. 
To stay up to date, you can subscribe to the twice-weekly newsletter—and show your support by buying (and wearing) a T-shirt with the TC logo. 
The Uptown Collective, founded by Led Black, has been "preaching the Uptown Gospel on a daily basis since Feb 2010." 
Its mission is to not only document but help shape the "renaissance" of Washington Heights, Inwood, and Harlem through its online portal as well as a weekly subscription newsletter and column in The Manhattan Times. 
In addition to culling news from other sources, The Collective offers plenty of editorializing on the matters of the day, from celebrating the release on Amazon Prime of The Horrors of Delores Roach, a series based on the Washington Heights-based podcast, and a report on efforts by the Local 100 Union to keep MTA transit workers at the 168th, 181st, and 191st 1 stations on the job. 
Thanks to the team behind the site, comprised of activists, writers, actors, and other creative types, you glean a real sense of the personality of the communities. This is a new site with a distinct POV.
Launched in October 2019 by Lincoln Anderson, former editor (for 20 years) of The Villager, The Village Sun provides "in-depth coverage, as in, reporting and fleshing out the story behind the story, telling readers what they want—and need—to know." With the Village and Downtown Manhattan as its base, the site covers Greenwich Village, the East Village, the Lower East Side, Union Square, Soho, Hudson Square, Chelsea, Gramercy, Stuyvesant Town, Chinatown, "and beyond." 
It's easy to navigate to sections for news, arts, people, voices, photos, and events, as well as a police blotter (for crime stories like drug raids and stabbing sprees) and Scooby Scoops (for celebrity sightings, social happenings, and business openings/closings/relocations). 
Cannabis dispensaries, an actor's strike picket line, and "Man found dead in Washington Square Park's chess tables area" were among the recent news stories, which appear updated almost daily. 
This targeted site is a bit of a departure from the others included here in that it was born out of the desire by its founder, Cathryn Swan, to chronicle the famous park's controversial redesign back in 2008. (It is also the only one to retain "blog" in its name.)
Since then, it has widened its scope to cover other aspects of the park (and her concern with the privatization of other green spaces in NYC) as well as the greater Greenwich Village neighborhood. However, the blog still bears its original reportorial, well-researched bent. Plus, Swan is a devotee of all things WSP, and has even compiled some of the blog's essays into an ebook. 
Recent posts highlighted an event organized by independent WSP artists to protest over-enforcement by the police and park administration (held in July) and the community board's report on a recent meeting over the ongoing tug-of-war issue of overseeing programming at the park. 
And, if you are interested in a historical overview of the conservancy, check out the regularly updated timeline. 
Photojournalist and entrepreneur Phil O'Brien is the brainchild (and shutterbug) behind WEST42ST, which "has been the unofficial ambassador for Hell's Kitchen" since 2014 and "connects thousands of our neighbors (and those who love Hell's Kitchen but aren't living here)" seven days a week. 
You'll learn lots about the area from individuals who share their own "West Side Story" along with copious reporting on restaurants and bars—this is, after all, home to Restaurant Row and Broadway theaters. But the news spans criminal activity and other urban issues like rodents and sky-high ConEd bills. 
But mostly, it's a love letter to a storied community that's "at the crossroads of the world—we're home to the best that New York has to offer" with stunning photography. 
The Rag promises to be all things to all its involved denizens on the Upper West Side, providing weekly events, real estate listings, school news, and notable retail and restaurant openings and closings. 
As the name implies, the new site doesn't take itself too seriously. There's a Pupper West Side column where anyone can share a story and cute pic of their pooch. This is, after all, dog central, with more dog parks than any other area of NYC. 
More eccentricities can be discovered by clicking on the Absurdity tab. There you might come across a post about an SUV with all its windows smashed discovered at the top of the staircase where West 106th Street meets Riverside Drive or "the mysterious man sitting all day long in the orange car surrounded by traffic safety cones on West End Avenue near West 83rd Street" who turned out to be an official "spotter" for ConEd. 
Quirkiness aside, you'll find useful information to help you navigate the neighborhood and beyond, with updates on subway shutdowns, street closings, and other helpful news, such as a lottery for affordable housing at the Enclave at The Cathedral apartment complex.
Brooklyn
Bklyner is a one-stop resource, a result of the 2017 consolidation of formerly independent sites Bensonhurst Bean, Ditmas Park Corner, Fort Greene Focus, KensingtonBK, Park Slope Stoop, Sheepshead Bites, South Slope News, and Sunset Park Voice. Publisher and editor Liena Zagare was born in Latvia and settled in Flatbush in 2005, and has been involved in community-building through these sites ever since. 
After taking a pause in September 2021, "following two grueling years covering the pandemic," it resumed as a newsletter-first publication in 2022, meaning you need to subscribe to access the online news feed—either for free to access "public posts" and an occasional newsletter, or for $6 a month to get all-site access and a weekly newsletter. 
The articles pack a lot of information in several short paragraphs, striking a nice balance between clarity and conciseness, and will keep you updated on local politics, crime, real estate, arts and entertainment, and the usual openings and closings.
Founded in 2013, BK Reader covers business development, health and wellness, lifestyle and culture, policy and government, non-profit and community, and local events for the entire borough, though you can use the map function to filter the news to your specific neighborhood (but you'll need to register for a free account first).
Regular features include Best of Brooklyn ("Top 5 Free Summer Activities"), Local Voices (an op-ed forum for residents to sound off), BKLYN Sauce (people, places, and things), and Spotlight (notable happenings, many sponsored). 
Living up to its motto—"local news for Brooklyn, from Brooklyn"—the site enlists writers and reporters who reside in the borough. The community calendar lets residents and organizations upload their events. 
Ever since its launch in 2010, Bushwick Daily has been reporting on the hyper-local scene five days a week, now reaching into East Williamsburg and Ridgewood. Original founder Katarina Kocses emphasized the vibrant arts and cultural life in north Brooklyn. When Alec Meeker took over in 2018, he expanded the focus to community politics with the goal of creating "a platform for sustainable local journalism by connecting readership with local businesses and community organizations." In 2021, the site became the first US-based community news site to join the Vancouver-based Indiegraf family of 50-plus sites in Canada. (In other words, this is a well-funded operation.)
Current categories include news ("Inside a Humanitarian Crisis Happening Right Off Myrtle/Broadway"), arts & culture ("'Transplants' Show Up At The Amos Eno"), food and drink (profile of fermentation-focused Lala's Apizza, and Community (El Puente's signature summer annual event at Maria Hernandez Park). Oddly, the events tab is sorely out of date. 
It's a bit hit or miss, but worth it to keep tabs on one of Brooklyn's coolest nabes. 
JIG Media (owners of EastNewYork.com and Brooklyn Buzz) launched ClintonHill.com in August 2023 "to provide residents of Clinton Hill and Fort Greene their own digital media platform."
Founder Vernon Jones, who has lived in the neighborhood for 25 years, says the goal is to highlight important information about housing, development, and politics, feature various businesses and people, promote events, and "shine light on community issues, like the garbage that has been piling up under the BQE for years, and laws that impact tenants, homeowners and business owners in the neighborhood."
So far the site has reported on the $1.4 million renovation of Washington Hall Park, applications for seven affordable housing units at the Myrtle Ave Building, and fall tour dates for Clinton Hill-based independent hip hop artist and producer, KOTA the Friend. A "notable residents" post boasted other homegrown celebrities such as Rosie Perez, Leticia James, Mos Def (aka Yasiin Bey), Jeffrey Wright, and Susan Sarandon. 
The forerunner to ClintonHill.com, EastNewYork.com (also run by JIG Media) is a hard-hitting, wide-ranging site that digs into development, education, housing, health, politics, and arts/culture. Founder Vernon Jones has been stated as creating the site to provide an alternative to the mostly crime-centric news coverage of East New York (and Brownsville, via Brownsvillenews.org), where he grew up.
Recent headlines include "Water, Water Everywhere, But For Many New Yorkers No Swimming Or Safety" and "Supermarket Chain Buys Multiplex Movie Theater On Linden Blvd In East New York For $40 Million.
This is also the place to find out about affordable housing applications and what's happening in the local schools, including a profile of students who are preparing to attend Stuyvesant High School and an "Incredible Performance By PATHSDANCE H.S. Students At Thomas Jefferson Campus In East New York." 
It's truly a deep dive into all things East New York. 
It's had three owners since launching in 2007, but Greenpointers remains "committed to delivering news when it is most critical...We are on the ground, living and breathing in the area that we serve and keeping an authentic pulse on what is happening." Julia Moak, at the helm since 2014, serves as reporter, editor, illustrator, and artist. She has kept Greenpointers' seasonal markets—which draw thousands of visitors to the historic Greenpoint Loft and showcase local businesses, as well as independent makers and artisans. Moak also revived the annual Greenpoint Open Studios, a popular yearly event that has drawn over 400 participating local artists to the neighborhood.
This is the source for all the cultural events (they are numerous) and restaurant updates (ditto), along with interesting news of the day—whether about exotic bird sightings in the neighborhood (seems they were pets who escaped when a cage fell over on a balcony), the closing of Vice Media's long-running Williamsburg HQ, or pedestrian traffic accidents (and even a mystery involving the kidnapping of a CT doctor outside a local club). It's pretty riveting stuff, even if you don't live here. 
According to its About Us page, The Red Hook Star-Revue, which began publishing in June 2010, is "the only neighborhood paper serving Red Hook, Carroll Gardens, the Columbia Waterfront District, and Gowanus—some of the most interesting communities in Brooklyn!"
It appears to be updated on a monthly basis, with a new batch of articles appearing mid-month and spanning news ("The perils of low-income housing"), politics ("Do we take rank choice to the next level?"), arts (book reviews and local happenings), and music (such as musings on Sonic Youth and archival jazz). 
The navigational tabs don't necessarily work, so just scroll down the entries and click on a story that piques your interest. The events calendar is sparse and not very helpful in that it only provides the time and performer but no details on location. But plenty of happenings are featured in the articles, so again, just stick to the landing page. 
Queens
With "A thousand reasons to love Long Island City" as its tagline, LIC Talk is a love letter to the booming nabe. It has twice weekly postings, "usually on Monday/Tuesday and Thursday/Friday, plus occasional updates and special articles" by The Editor, who has a self-referential writing style. Readers are invited to use the comments option as a forum for both posted articles and for other hot topics. "Whether they be articulate and witty, fact filled and mundane, or rantingly profane (with some limits), we welcome all comments and it is very easy to do."
Based on a few visits, the onslaught of pricey condos and other developments predominates the news. Case in point: "While many in LIC are in the midst of a summer slumber during the August work slowdown, the local real estate business is in full swing. Whether it be the the sight of cranes swinging and the sounds of hammers banging, or the less visceral headlines of buildings sprouting and transactions happening, Long Island City continues to hum."
That said, a few esoteric posts shed light on LIC residents' concerns—including proposed plans to raze the Queensborough Bridge to build affordable public housing and a long-ignored empty lot.
There's also much to glean from sections on eats, booze, arts and entertainment, business, politics, schools, kids, and transportation—some updated more frequently than others. 
Run by veteran journalist Christian Murray, Queens Post is an independent media company that publishes 10 local news sites in Queens: the Astoria Post, the Bayside Post, the Flushing Post, the Forest Hills Post, the Jackson Heights Post, the Jamaica Queens Post, the LIC Post. the Ridgewood Post, the Rockaway Post, and the Sunnyside Post. It also publishes one in northern Brooklyn (the Greenpoint Post). 
Picture hard-hitting news about local politics, crime, education, small business, and real estate with an objective, reportorial voice. Depending on the day, you'll learn how Astorians are mourning native Tony Bennett, what additional subway service will be available during the U.S. Open tennis tournament in Flushing, and the location of a new pet-rescue center in the Dutch Kills section of LIC. 
Once you get the hang of navigating it, The Rockaway Times feels like a throwback community hub, where you can follow the three-year journey of a young boy's battle against leukemia, read obituaries of residents, and explore Ask The Doc, Recipe Swap, and Be Well Be Happy columns. High Tide ("A little of this and that") is a roundup of community gatherings and other current events. 
Quirky musings by a retiree named Kevin Boyle can be found under Boyleing Points; Louis Pastina rambles about music, films, speakeasies, and other random topics in The Lazer Speaks. 
Also known as The Rockawave, this news site is the digital expression of "The Rockaway's Newspaper since 1893" and as such maintains some old-school print features like op-eds, sports, letters to the editor, obits, a business directory, and of course news. There's even a comic strip called The Rockaway Hero. 
Recent featured stories included a review of Shakespeare on the Beach, Senator James Sanders' efforts to get a proposed bill to establish a reparations commission passed by Governor Kathy Hochul, Rockaway Theatre Company's debut of "God Of Carnage," and the 7th Annual Community & Back-to-School Wellness Event held at St. John's Episcopal Hospital. 
You can read a certain number of posts for free before hitting the paywall; after that, you can have full-site access and even read an e-edition for an annual $15 subscription, which seems a small price to pay to support these local pubs. 
Alas, the long-running news site is now only updated via Instagram, but it's worth mentioning as a way for Astoria denizens to keep tabs on restaurants, retail, local businesses, and cultural goings-on in this happening 'hood. 
The Bronx
Publishers Roberto Ramirez, Luis Miranda, and David Keisman, along with editor Debralee Santos, use The Bronx Free Press "with the express purpose of chronicling our [Latino] community in a way that will allow for future generations to know our history, what we stood for, what we achieved as individuals, and as a community, and what our expectations were for our future generations." 
The bilingual publication, modeled after the Manhattan Times, features weekly opinion columns from noted leaders, the editorial staff, and readers. It also reports on local colleges, health care facilities, cultural attractions, and other institutions "that impact the lives and well being of our readership." 
Regular sections include green living (The Harlem River Greenway extends into the Bronx), health (Are Energy Drinks Safe for Kids?), and public safety (NYPD overtime salary nearly doubled). 
Founded in 1988 by Mosholu Preservation Corporation, a not-for-profit affiliate of Montefiore Medical Center, the Norwood News is a bi-weekly news site that covers the northwest Bronx communities of Norwood, Bedford Park, Fordham, and University Heights. "We focus on news and information for those neighborhoods, but aim to cover as much Bronx-related news as possible."
Besides the usual categories, regular features neighborhood notes ("Back-to-School Giveaways, Maui Relief Resources, Subway Updates & More!") and Out & About ("Documentary Screening, Chess for Kids, Bronx Summer Concert Series & More!") clue residents in on timely events and developments. 
Riverdale Press is a weekly, soup-to-nuts resource for op-eds, classifieds, obits, and a Home of the Week, which round out news on crime, politics, and other issues that impact this northwestern Bronx enclave.
Community-minded columns on sports and schools also predominate—Riverdale and nearby Fieldston are, after all, home to elite private institutions, including Ethical Culture Fieldston, Riverdale Country, and Horace Mann. 
Top stories on a particular August day centered on Mayor Eric Adams' "Get Sheds Down" program, which would result in 100 fewer sidewalk sheds (described as ubiquitous) in Riverdale; volunteer efforts to clear litter and overgrowth on the service road leading to a synagogue in Fieldston; and claims by asylum seekers of the "poor" living conditions at the Van Cortland Motel. 
The Living section is particularly insightful—for example, you can learn about pickleball courts at two local parks, jazz at Neighborhood House, the new director of Wave Hill, and a community board meeting to vote on a proposed cricket stadium.  
Since 2009, Welcome2TheBronx, founded by Ed Garcia Conde, has brought a multifaceted perspective on the city's northernmost borough, including reporting on a multitude of arts and culture programming. Take, for instance, recent articles on the destruction of the infamous "Ghetto For Life" Bansky building and the history of hip-hop in the Bronx during the music movement's 50th anniversary.
Updates on the restaurant scene are here, too—such as the opening of Minato, a Japanese spot, in Melrose, and a roundup of pizza joints in the borough. Relatedly, one story announced the opening of Lidl, "a wildly popular discount European supermarket" in the Bronx Terminal Market.
Real estate news straddles application instructions for affordable housing and the continued influx of development for luxury high rises. 
Staten Island
Here's another site that shines a light on an often underappreciated part of NYC by being the "resource of what's good, hip, hot, and fun on Staten Island."
Indeed, a spin around the site will provide you with a week's worth of events and activities—many for free, including Met Opera recitals, a roving outdoor sunset concert series featuring local talent, Movies Under the Stars, and the annual Richmond County Fair. Trail running, canoeing, kids' cooking classes, and art studios let you get in on the action. There is certainly enough incentive to consider making SI your home base—or to stay for a while before taking the ferry back to Manhattan. 
This Way on Bay bills itself as "the resource for residents, local visitors & tourists along the Bay Street corridor & the surrounding neighborhoods"—i.e, the North Shore and Downtown Staten Island. Tellingly, it does not claim to be "the site for late-breaking news updated daily or even weekly, though even perusing the archives gives you a feel for the community."
Instead, founder, writer, and editor Ettorer Mazzei, who "grew up working in the restaurant and catering business from the age of 12," attended college in SI, and owns and operates Chez Vous catering and the historic Edgewater Hall (an events venue), as well as Hanz On Music and Dock Street Records, focuses on stories that resonate on a "fun to know" basis. For example, TLC's Extreme Sisters filmed an episode at Edgewater Hall, and 20 places to try during Restaurant Week (or any time of year). 
Hometown pride is definitely the point. 
Honorable mention
If "there goes the neighborhood" is a common refrain for you, you'll find a kindred spirit in Jeremiah's Vanishing New York, "a bitterly nostalgic look at a city in the process of going extinct." 
Having published a book by the same name in the summer 2018 (and another called "Feral City" about the pandemic lockdown in October 2022), the author is not updating the site so much anymore. Still, Jeremiah Moss's personal lamentations on the loss of the "real" New York is worth checking out for its archival posts (dating back to 2007) as well as the occasional new ones, including the closing of the iconic Eisenberg's Sandwich shop (in 2018) and the loss of mom-and-pop businesses in the historic Tammany Hall in Union Square (in 2020). Woe to us all. 
It seems only fair to include Jersey Digs on this list, since so many New Yorkers eventually decamp to suburban neighborhoods across the Hudson River. The site covers arts and news, and also showcases real estate eye candy, perfect for luring vulnerable New Yorkers who love the city but would really love more space. A four-story home with multiple outdoor spaces and private parking in historic Hamilton Park sounds about right. 
Brick Underground articles occasionally include the expertise of, or information about, advertising partners when relevant to the story. We will never promote an advertiser's product without making the relationship clear to our readers.