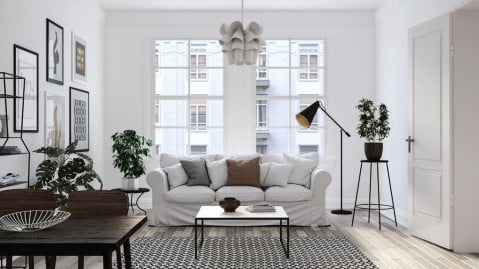 How to Sell Your NYC Co-op, Condo or Townhouse
A HOW-TO GUIDE FOR SELLERS
Getting an offer and negotiating a deal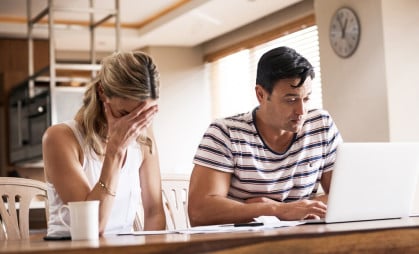 12 reasons why your co-op, condo or brownstone hasn't sold yet
It's been months and your apartment or townhouse still hasn't generated the offer you want. Here are some possible explanations and suggested approaches:
1. It's overpriced.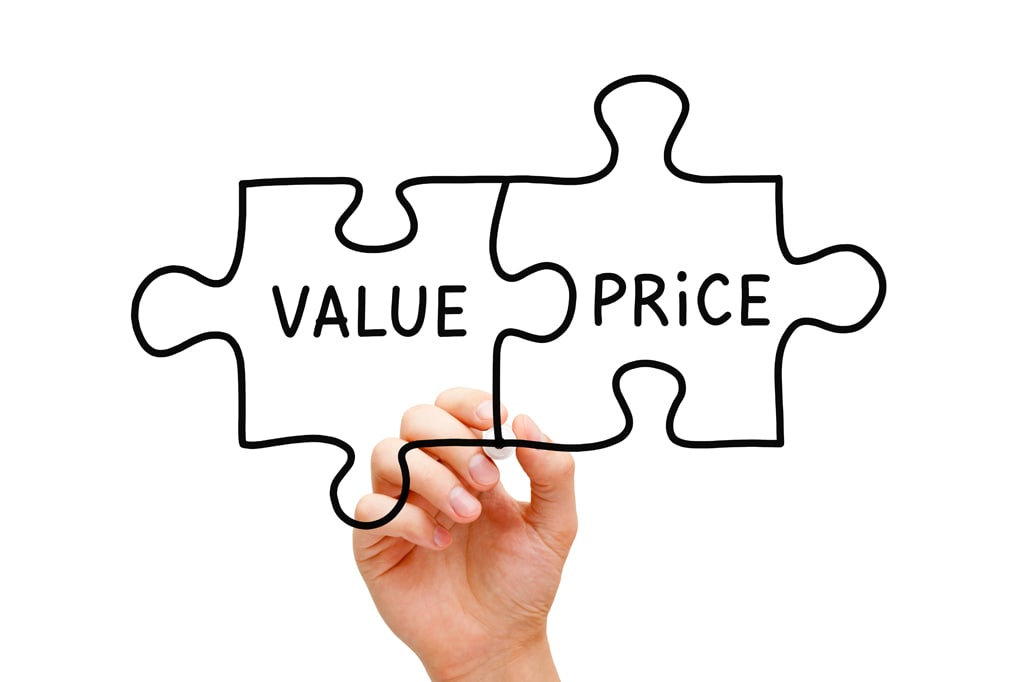 If your apartment has been on the market for 30 days without an offer, you will need to reevaluate your pricing and determine if the asking price that's turning buyers off. You or your broker should also be periodically checking on your competition.  If they adjust their pricing, you should be prepared to as well. This question should be asked again every few weeks if your property continues to remain on the market.
Price reductions are typically small but substantial.  You can lower it by as little as a half of percent or as much as a few percent.  Large price drops occurring all at once should not be required if the listing was properly priced to begin with.  However, if you decided to "test the market" with a high price at the outset, consider getting back on track with your first price adjustment.
2. The maintenance or common charges are too high
Reduce your asking price and/or consider offering to pay 6-12 months of these costs as an incentive.
3. There is a construction site next door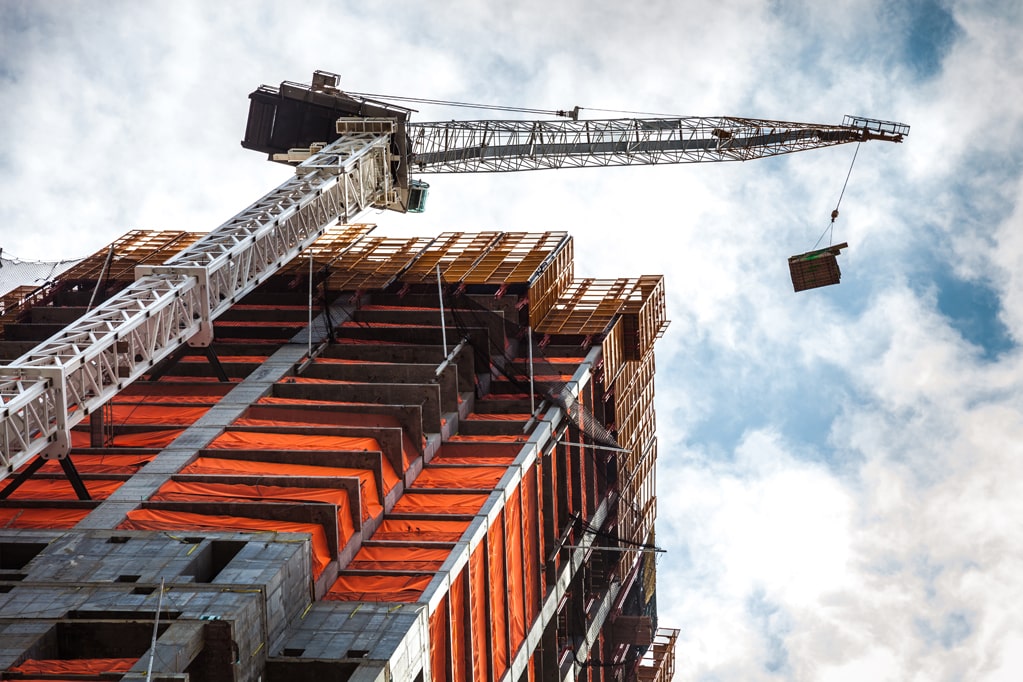 Drop your price and/or install soundproof windows, or take your apartment off until the construction is done.
4. Your co-op has a land lease that's about to expire or an underlying mortgage about to come due
Cut the price, or take the apartment off the market until the new lease or mortgage is in place.
5. You have lot-line windows that will be permanently bricked up soon due to construction next door
Cut the price, or take the apartment off the market until the windows, and possibly the construction, are done.
6. There are pending lawsuits in your building
There's no easy solution.  You can only control the price, which may have to be adjusted to compensate for the perceived risk. Consider disclosing these early on to a serious purchaser.  There's no point in having it come out for the first time when contracts are out with the attorneys.
7. Many apartment owners are delinquent on their maintenance or common charge payments
Again, you will have to compensate for the perceived risk by making the purchase price all the more attractive.
8. There are too many apartments for sale in your building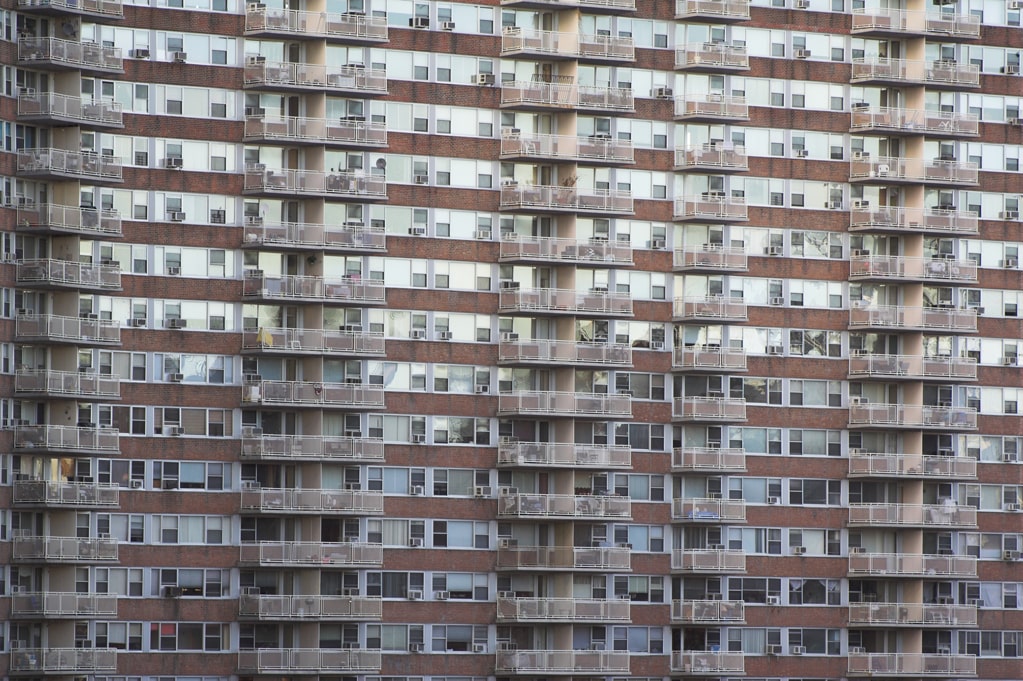 You will need to really stand out.  Consider non-price options such as staging.  However, you will need to be priced more attractively than the rest of the pack to elicit offers; see also #9 below.
9. There's nothing special about your apartment
There is one surefire way to get more buyers to at least consider your apartment: Make it stand out to their brokers. Offer to pay the buyer's broker a higher commission--say, 4% instead of the standard 3% co-broke. Add a deadline to spur even more interest.
10. Your co-op board has a reputation for turning buyers down
It will be very important that you work with a broker that has experience selling your building.  They will be the first line of defense in ensuring that unqualified purchasers are weeded out before going into contract. 
11. The board rejected your buyer because the price was too low 
This is more common than you think, as boards--whose members also own apartments in the building--engage in a possibly misguided effort to preserve property values.   Courts have ruled that boards can turn buyers down for any reason except illegal discrimination.  However, your attorney may be able to restructure your deal in a way that pleases you, your buyer, and the board.
12. It's your broker's fault
There's nothing like a wallflower apartment to put stress on your relationship with your agent.  If things have deteriorated, first talk to your agent.  If that doesn't fix the problem, speak to the branch manager (often referred to as a Managing Director) at your agent's brokerage. If there are irreconcilable differences, most brokerages will recognize there's no point in trying to enforce a listing agreement when the seller can simply be uncooperative going forward, and will agree to terminate the agreement or switch you to another agent in the firm.
Essential negotiating tips for NYC sellers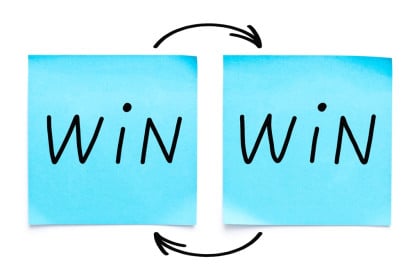 One of the advantages of working with an experienced real estate agent is that they are also experienced negotiators.  When the offers come rolling in, here are a few things to keep in mind:
1.Don't accept the first offer as is
You may be leaving money on the table. 
2. Always counter an offer
Some people think it's a waste of their time, but the reality is that the time necessary to make a counter-offer (even just restating your original asking price) is minimal.  Some buyers are just "testing the waters" and may immediately come up even if your counter is just below your original asking price.  If the buyer continues to make unrealistic offers, it's not necessary to continue engaging with them.
3. If you're serious, don't make your counteroffer too small
A reduction of 1% of the asking price can be perceived as an insult, whereas 1-3% shows you're willing to play ball.
4. Insist that prospective buyers provide a mortgage pre-approval, or proof of funds if they intend to pay cash
This should be done at the time the first offer is submitted. Most brokers these days require buyers to submit a REBNY financial disclosure form with their offer.
5. Understand that negotiating for the purchase of a home is often an emotional experience for both you and the buyer
Always take a step back and put the transaction in perspective.  Try relying on the two year rule: Ask yourself if the point being negotiated will matter to you in two years. If the answer is no, give in on it.
6. Don't focus exclusively on price
If you're deadlocked, consider whether to bring other issues into play like closing costs, the purchasing timeline, and adding or dropping contingencies.
7. If you receive multiple bids, compare the offers closely
Are they all relying on financing or is one planning to pay cash? (In the current credit environment, all-cash is king, all other things being mostly equal.)  Do they already have their financing lined up?  Are they at or near their maximum loan amount?  If you're selling a co-op you will also need to scrutinize the prospective purchasers to determine which is most likely to pass the board.  You will need to request a financial statement at the very least.
8. Don't blab about personal information
Your broker should not be sharing your reasons for selling (pregnant with twins? getting a divorce? job transfer?), because a well-prepared buyer's broker will use all such information against you when negotiating a deal.
Accepting an offer & going to contract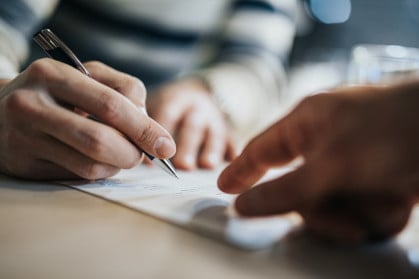 The buyer's agent will submit a signed offer letter, a mortgage preapproval letter (or proof of funds if planning to pay all cash) and a REBNY financial disclosure form.  Even after you accept this offer, nothing legally prevents either of you from walking away. 
Next, the brokers prepare a Deal Sheet summarizing the agreed-upon terms of the transaction.  Deal sheet in hand, your attorney will prepare a sales contract. It typically takes around 7-10 business days to prepare, negotiate and sign a sales contract.  Also during this period, the buyer's attorney will conduct due diligence including inspecting a co-op or condo buildings minutes and records.  A property inspection, if there is one, will occur during this time.
Among other things, the contract will contain:
Deal terms
Contingencies 
Price
Closing date
Next, the buyer signs the contract and wires a contract deposit of 10% to your attorney's escrow account. Once you've countersigned the contract, it's your broker's job to assist the buyer in preparing the board package required by your co-op or condo building.
How to make sure your apartment is appraised correctly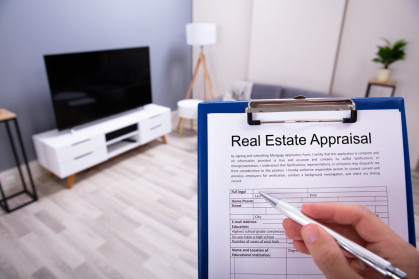 Nothing throws a deal into last-minute free fall than an appraisal that comes in too low. A low number spooks buyers and potentially upsets the loan-to-value ratio required by your buyer's mortgage lender -- meaning that either the buyer has to pony up more cash or you need to cut your price.
It's very difficult to challenge an appraisal once it's been reported to the lender, so you and your broker should be there doing everything you can to help the appraiser get it right:
Prepare a dossier of comparable sales in the building and neighborhood, which also details the condition of each apartment and compares it to yours. Don't expect the appraiser to know the neighborhood either; explain the benefits of your building's location and how your building is similar or different to others especially those with comparable sales.
Your information packet should also document any improvements to the apartment, building and neighborhood.
Fix small defects (loose or missing tiles, stained grout) beforehand. Freshly painted walls and ceilings give the impression that the apartment is well maintained.
Tidy up your apartment--make the beds, wash the windows, clear the counters. A mess indicates the apartment may not be maintained properly.
Don't hover. It betrays anxiety and may give the impression that something is wrong.