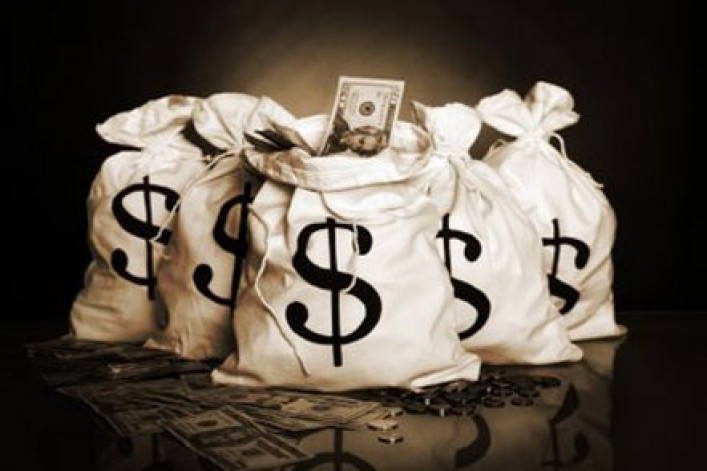 Are buyers and sellers exaggerating sales prices at the behest of price-sensitive co-op boards?

Apparently so.

In the post-Lehman market, roughly 1 in 10 co-op sales are recorded at misleadingly high prices to appease boards defending their property values, according to several lawyers and a mortgage broker who spoke to BrickUnderground.

Here's how it works:
The sales contract names a price that is acceptable to the board but is more than the buyer wants to pay.
The seller agrees to refund tens of thousands of dollars to the buyer after closing, typically with full disclosure to the mortgage bank (if there is one) and the board.  These givebacks are often referred to as concessions, credits or "decorator's allowances."
The refund amount ranges from a maximum of 6 percent in bank-financed sales to, potentially, multiples of that in all-cash transactions.
At closing, the contract price (before givebacks) is recorded by the city as the amount of the sale, and relied on by other buyers and appraisers looking for comparables as they decide how much a property is worth. As one lawyer put it to us, "Boards don't care about what takes place after the closing." 
Though not unheard of prior to the current real estate downturn, the pace has picked up considerably since.
"If handled correctly," says real estate lawyer Jeffrey Reich, "credits and allowances provide a win-win alternative for the seller, purchaser, board and shareholders, whose apartment values are protected."

The practice is legal so long as both the co-op board and the lender know about the agreement to refund money.

However, explains Manhattan real estate lawyer Jerry Feeney, "banks don't like it because it's not really reflecting the true economic value of the transaction. If it exceeds 6 percent of the purchase price, they will reject it, and they are often reducing valuations on the property according to the amount of the seller's concession."

To get around lender restrictions on allowances and credits,  Feeney said he had begun to create  "renovation escrows" instead in situations where a buyer intends to renovate.

"Banks look at it as a seller's obligation to make repairs secured by an escrow rather than a credit that goes back into the buyer's pocket," he says.

Richard Martin, senior vice president of DE Capital Mortgage, said the escrow approach was relatively new.

"It's a pretty smart way around," he said, agreeing with Feeney that lenders would not restrict the renovation escrows.  "It's guaranteeing that the money will be reinvested in the property and maintain the value."

While credits, allowances and renovation escrows may be legal, they are not precisely victimless.

"Who loses?" says Reich. "Potentially future purchases and lenders, who will receive inaccurate pricing information when searching for comparables."

In other words, without knowing the underlying terms of a sale, the next of buyer (and mortgage lender) of that apartment or any other in the building will believe that the apartment is more valuable than it actually is.  
(In addition to asking about bed bugs and assessments during due diligence, buyers might want to start asking managing agents whether they are aware of any prior givebacks in the building)
Seller concessions are far more widespread in new construction.

Since 2007, developers have aggressively given concessions like closing costs, six months common charges, health club membership, decorating allowances, mortgage points, etc., explains real estate market analyst and appraiser Jonathan Miller.
As a result, says Feeney, "sales prices are wildly overstated in new construction. You can't tell just from the reported price what it really sold for."

Are givebacks creating a rosier-than-warranted picture of New York City property values overall?

Miller says that  a 1-in-10 rate of givebacks probably doesn't alter the picture in a significant way for resales. But the opposite is true for new construction.

"It does skew that market," says Miller.
Related posts:
How I passed my board interview
Trouble selling? Cherchez le doorman 
UES co-op board kills sale over kid's Facebook page
Are short sales the new black?
Brick Underground articles occasionally include the expertise of, or information about, advertising partners when relevant to the story. We will never promote an advertiser's product without making the relationship clear to our readers.