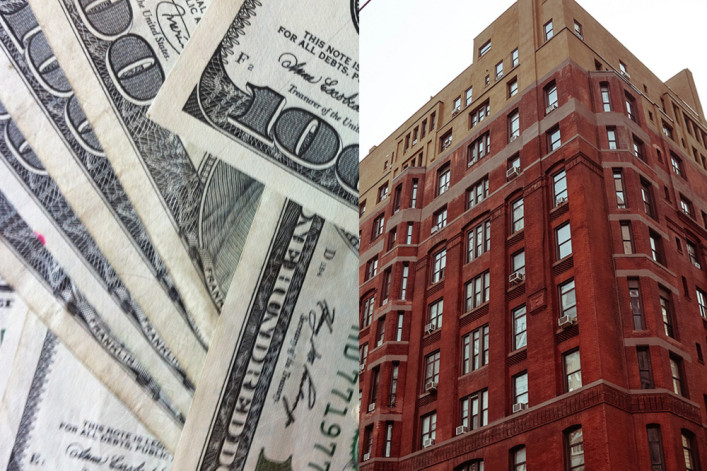 Q. My building's financials aren't so great. Do appraisers look at financials? Do mortgage lenders?
A.  Both appraisers and mortgage lenders are sensitive to problems with your building's financials, though for different reasons, say our 
experts
.
For example, he says, "in Manhattan we have observed that a typical building sees an annual turnover of roughly 3%-8% per year. If sales are outside of that range, we look to understand the situation within the financials and often find clues within the 'notes' of the financials."
The notes can provide clues of an ongoing issue or evolving problem.  
"Most of the time these issues involve some impact to the monthly maintenance charges or a looming special assessment," says Miller. "In a building with a ground lease that is nearing renewal, there may be discussion of a settlement with the land owner on the 'step up value' of land which is the basis of payment and is included within the maintenance charges.  A big bump in land value would result in a rise in monthly maintenance charges."
Often times, notes Miller, many potential or ongoing issues may already be priced into recent sales since those buyers and their attorneys also reviewed project documents.  
Approval standards can vary.
"At National Cooperative Bank, we look at unit owner delinquencies over 30 days and the cash and reserve fund levels," says Gendels.
In issuing fixed rate loans, for example, the unit owner delinquency over 30 days should not exceed 15% of the gross annual income of the co-op or condo, while cash and reserve balances should be at least 10% of the gross annual income, says Gendels.
The standards are slightly looser for adjustable loans.
"Unit owner delinquency over 30 days should not exceed 18% of the gross annual income and cash/reserve funds should be at least 5% of the gross annual income for co-ops and 10% for condos," she says.
Asset manager and real estate broker Roberta Axelrod of 
Time Equities
, who serves as a sponsor's representative in many buildings throughout the city, says that while it's not necessarily typical for appraisers to ask for financials, mortgage lenders routinely review financial statements "primarily to see if the coop or condo is being well managed financially and if it conforms to Fannie Mae guidelines, checking such items as whether reserves are budgeted, whether the building has run at a negative two or more years in a row, whether insurance is in a standalone policy, etc." 
Related:
Brick Underground articles occasionally include the expertise of, or information about, advertising partners when relevant to the story. We will never promote an advertiser's product without making the relationship clear to our readers.