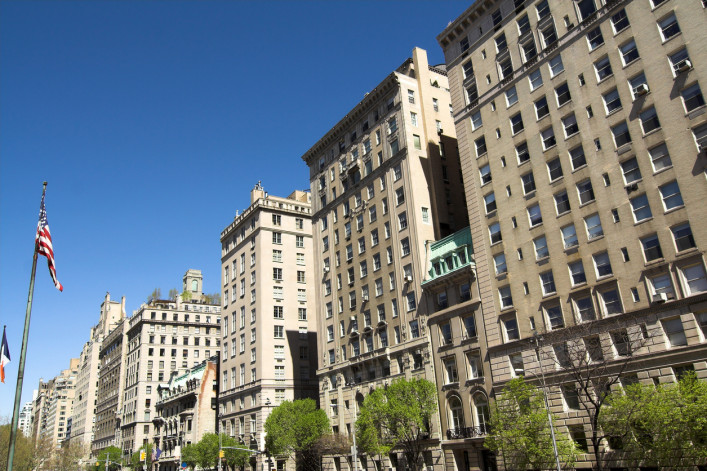 My co-op board says it won't approve the sale of my apartment if it's for less than a price they specify. Can they do that? What are my options?
Co-op board members do indeed have the power to reject a sale if they think the seller could get a better price, our experts say.
"Boards do hate to see a low sale," says Deanna Kory, a broker with Corcoran. "That said, in a depressed market, most co-op boards understand that a sale may be lower than what they want, but a reasonable co-op board would let the market determine the value and allow such a sale to go through." 
Co-op boards can reject applications from potential buyers for a number of reasons, and they are not obligated to explain why. (That said, if you suspect illegality—like discrimination against a buyer—then it's time to consult an attorney.) However, a sales price being too low has been a common reason for applications getting turned down, real estate experts told the New York Times. 
But in today's slowing market, it may be a matter of boards needing to face the facts. 
"As co-op board members look to evaluate a buyer's background, employment, and income stability and post-closing liquidity, they also seek to preserve property values," says Shirley Hackel, a broker with Compass. "In a declining market, such as the one in which we find ourselves, this can get sketchy." 
Legally speaking, co-op boards are protected by the business judgment rule, which means that courts will generally defer to co-op board decisions if they are made in good faith. But that doesn't mean they have to have the last word on your particularly sale. 
"Currently, values can vary significantly from neighborhood to neighborhood, depending on a fluctuating range of attributes. That said, nobody wants to feel hog-tied by their board," says Gordon Roberts, a broker at Sotheby's International Realty. "One action you can take is your make sure the board's notion of the current market is realistic." 
It's understandable that boards don't want units in their buildings to be priced too low, potentially bringing down the value of other apartments, but this can cause significant problems for sellers in a changing market. 
"Turndowns for any reason are problematic. They create undue financial hardship for the owner," Hackel says. "But when a property lingers on the market because the price is too high, it broadcasts an unrealistic value and can stigmatize a 'tough board,' driving away brokers and their buyers."
If you believe your board is being unreasonable in their expectations for pricing, you might begin by doing some research and looking into what comparable co-ops in your neighborhood have sold for. You should also talk to your broker and get their take. 
"If your board has already approached you with what they believe is an 'approvable' price, you should let your broker know. If your agent begs to differ, you can arm yourself with a broker's letter of opinion and a property appraisal," Hackel suggests. 
You might even want to consult with multiple agents, to get a broader understanding of the market, Roberts says. 
"Additionally, you should be able to make a free call to the attorney who represented you in your purchase, and describe your current situation. They would have examined the business structure of the co-op in the course of due diligence, and may be able to illuminate you," he adds. 
You could also suggest your board members speak directly with the agent themselves. And, as always, it's important to make sure you're working with a seasoned agent—ideally, one who has sold in your building before. 
"Occasionally, I have been approached by some boards on what they should or could do to increase values in the building," Kory says. "Asking an experienced agent who has shown and sold in the building can sometimes help the building as a whole maintain or improve sales prices."
---
Trouble at home? Get your NYC apartment-dweller questions answered by an expert! Email us your questions. For more Ask an Expert questions and answers, click here.
Brick Underground articles occasionally include the expertise of, or information about, advertising partners when relevant to the story. We will never promote an advertiser's product without making the relationship clear to our readers.