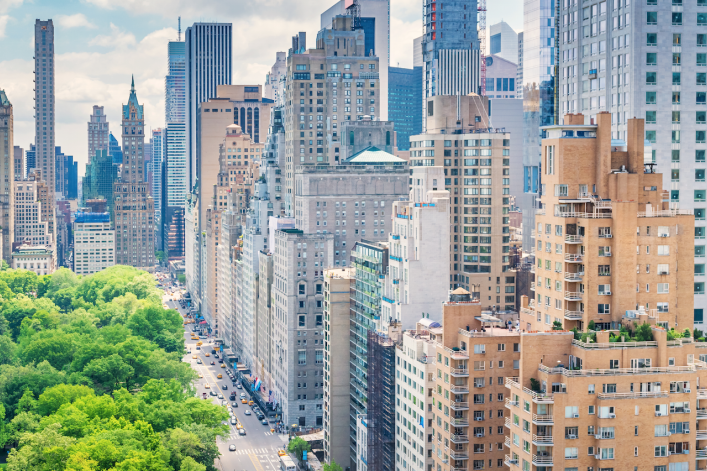 What can I do about a board that keeps rejecting my prospective buyers?
"In most instances, a board is within its rights to reject prospective buyers without giving a reason, but if it's starting to seem suspicious, you do have some recourse to move your sale along. The first step is to check the proprietary lease and see if it says the board can reject without giving a reason," says New York City real estate attorney Steven Wagner, who represents co-op and condo boards and owners, and is president of his 420-unit Manhattan co-op building.
"If the proprietary lease says the co-op has the right to turn down a buyer without stating a reason, it may still have to give a reason if the board acted improperly and is challenged," Wagner says. It is against the law to discriminate against someone based on a person's national origin, race, color, religion, disability, sex, or familial status. 
"If there's a violation of a board member's fiduciary obligations, including an allegation of discrimination, the courts are very clear that the board must give reasons why the applicant was denied," Wagner says.  
Discrimination is against the law
If one of the buyers your board rejected is from a protected class, and there is no one in the building of that protected class, or just a few people, you could conceivably make a claim—either in tandem with the buyer, or on your own, based on association discrimination—that the board is behaving in a discriminatory manner, in which case they'd have to give reasons for the rejection. 
If a board has improperly rejected a buyer, the court may issue damages. "You may be paying additional maintenance charges and loan fees, and depending how long it goes on, it could be a significant amount," Wagner says. 
Issues with the sale price
You may believe you are getting multiple rejections from your co-op board because they are unwilling to accept a sale below a certain price. 
"This is different from a human rights violation but it is another legal ground for a seller," Wagner says. He points out the board is allowed to reject a buyer over price but what they cannot do is establish a minimum share price below which they will not sell. "That is establishing a floor and is viewed as an improper restriction on the ability to sell," Wagner says. 
"A board can reject a sale on a one-off basis if they think the price is too low but it cannot have a rule saying they won't allow a sale that's less than a certain amount per share," Wagner says. 
Perhaps you suspect that the board is turning down applications because they're trying to help a board member buy the apartment. 
"Turning down a prospective buyer so a shareholder will sell to you at a discount is self-dealing. It's not in the best interest of the building to get a board member a better price on an apartment," Wagner says.  Neither can board members pursue personal agendas or vendettas.
"If the apartment subsequently sold for less than the price in one of those rejected contracts, it could be a way of establishing damages," Wagner says. A board member cannot disapprove prospective purchasers and at the same time try to negotiate to purchase the same apartment on their own.
Legitimate reasons for rejection
It is possible a board is rejecting prospective buyers for legitimate and non-discriminatory reasons that have nothing to do with retribution or unfair dealing. It may be that your broker is just bringing unqualified buyers to the table. If you decide to bring a lawsuit against the board, the burden of proof shifts between parties depending on how the case progresses.
"Assuming the board can establish a legitimate, permissible reason for rejection, the burden shifts back to the purchaser or seller to demonstrate that it was not permissible and the reason given was a pretext," Wagner says.
You're legally allowed to bring a lawsuit against a board, even after you have sold the apartment. However, a legal fight should be a last resort. Your co-op's insurance company may well cover these kinds of expenses for the board but legal action is expensive and time-consuming.
Taking legal action
Your first move is to send a letter to the board—either directly or via an attorney—advising them of your concern, and saying that you believe this has occurred and if true it would be a violation of their fiduciary responsibility, and if it continues you'll have a claim. 
"Whether or not that gets you any traction will depend on the individual board, but still, your better bet is to try to sell as expediently as possible, rather than get bogged down in litigation with your building," Wagner says.
To prevent the board rejecting any future sales, Wagner suggests you inquire into the building's financial standards and other requirements for buyers to ensure that any future candidates are bulletproof against their approval process. 
"A good broker helps here," Wagner says. If you have a broker who does business in the building, typically they would know what these standards are and would be able to vet a good candidate and help put together a good board package.
Boards need to be aware that the longer it takes a tenant-shareholder to sell, the more likely it is that they will seek counsel or bring a lawsuit, says Wagner. "An expedient sale is very much in the board's best interests, not just the seller's," he says.
New York City real estate attorney Steven Wagner has more than 30 years of experience representing co-ops, and condos, as well as individual owners and shareholders. You can submit a question for this column or if you'd like to arrange a free 15-minute telephone consultation send Steve an email or call (646) 780-7272. 
Brick Underground articles occasionally include the expertise of, or information about, advertising partners when relevant to the story. We will never promote an advertiser's product without making the relationship clear to our readers.