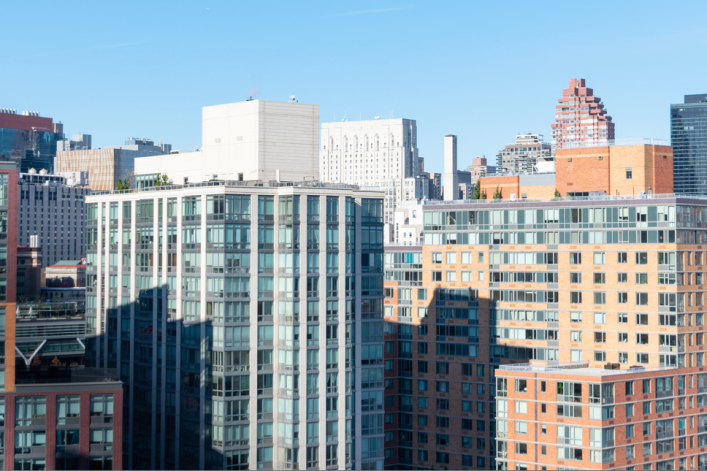 Hiring a new managing agent for your building is one of the most impactful decisions your board can make, affecting both your building's financial health and the day to day lives of residents.
"The right managing agent can bring a sense of stability to the building, reduce the workload of the board, and reduce the financial risks," says Bonnie Reid Berkow, a founding partner of Wagner, Berkow & Brandt who has more than 30 years of experience representing condominium and co-op boards. "Hiring the wrong managing agent can adversely impact the building and its residents, cause unnecessary work, leave gaps in critical processes, and procedures and create undue risk."
It may take some time to select the right managing agent for your building. Berkow recommends interviewing at least three managing agents. "It's worth the effort when you consider you are hopefully looking at a long, successful and productive relationship," she says.
Assess the needs of your building
Think about your building's needs and issues. If your current managing agent isn't working out, consider the gaps that are not filled and educate yourself on the types of services provided by different management companies.
"A good strategy is to draft an outline describing what it is you are looking for in a managing agent and prepare an interview as well as a list of documents you would want your candidates to provide," Berkow says.
Take stock of the technology that's being used in the building and how it will be integrated with the management company's technology as well as how it might be improved. For example, you may want to implement a system for virtual conferences between management and the board, possibly also including relevant building staff such as the super.  Management may need access to building security systems to, for example, keep track of and update key fobs.
References and relevant experience
The managing agent must have sufficient expertise and experience relevant to your building.
"This includes size of the building, number of apartments, complexity of infrastructure or equipment, as well as past and upcoming issues," Berkow says. You need to match the capabilities and resources of the managing agent with the culture and needs of the building.
Laws and regulations in areas including public health, energy efficiency, and landlord-tenant relations continue to evolve and have undergone substantial changes in the past few years.
"The managing agent should be able to demonstrate that it is knowledgeable with current relevant laws and regulations, discuss the impact of recent changes and be able to work with the board to devise solutions and policies that are efficient and cost effective as the laws and regulations continue to evolve," Berkow says.
Your managing agent should also be able to demonstrate experience in the oversight and management of construction, renovation, maintenance and repair projects from small to major as well as be able to show examples of how they understand the impact of these projects on the building and its residents.  
When interviewing a property manager, ask how an agent is assigned to a particular property and the maximum number of building units they will be asked to manage.  
"If an agent has too many apartments to tend to, they cannot provide adequate, prompt or efficient service to any of them," Berkow says. In each situation this is a variable number depending on the size and needs of a particular building. Berkow suggests finding out, for example, whether they manage one 500-unit building or five 100-unit buildings, the size of the staff in each building, how many outside projects are being handled at one time, and whether multiple calls are handled every day on all types of building issues and complaints, or if the building is fairly self-sufficient. You should also find out if the agent assigned to your building will have an assistant.
Back office capabilities, systems, and technology
An important function of a managing agent is to maintain the books and records of the co-op or condo. They will be involved in collecting maintenance or common charges, paying expenses and keeping other critical records. "The accounting program must be robust, accurate, and auditable," Berkow says. "Back-up procedures should be in place."  
"As bills are received, there should be a system whereby bills can be electronically forwarded to the board for approval and timely payment," Berkow says.  
There must be a match between the board's technology and the technology of the managing agent. For instance, the board should have secure (read-only) access to all the electronic records of the co-op or condo. "Good technology is critical," Berkow says.
Responsiveness, active listening and communication
Your managing agent needs to take the time to understand the board's needs, concerns and ideas.
"They must be able to clearly and effectively communicate with the board members and, when appropriate, the residents of the building, as well as staff, outside vendors, or contractors and professionals such as attorneys and accountants," Berkow says.
Not only do you need clear content but the technology needs to be in place to deliver that content quickly and accurately. Accurately translating the board's requests into action is another priority for a managing agent.
"They should be aware of legal, accounting, health and other changes in your environment and immediately bring important issues to the board's attention," Berkow says.
They must also provide immediate responses to inquiries, send out written communications to residents when requested (after review by the board), personally be present at the building to attend to day-to-day issues as they may arise (or be available to the building through technology) and rapidly and effectively resolve emergencies. On top of that your agent should prepare monthly management reports, projections and issues for consideration to the board and regularly attend board meetings.
Perhaps most important for sustaining an excellent long-term professional relationship with your managing agent is for the agent (and everyone in the organization) to display "good behaviors," Berkow says. Good behaviors refer to unerring ethics and honesty. Your managing agent should focus on you, the client, and your needs and always be seeking the best service for you in terms of time, cost and quality.
"As in any organization, effective leadership is key and the company is only as good as its leader," says Berkow. She recommends the board meet the personnel, including the principals of the company as well as the individuals who will have primary responsibility for your building.    
"In an interview, ask them what they expect from a client," Berkow says. They will likely want a board that prioritizes communication, trust and respect. A managing agent wants to be trusted to do the job and not be micromanaged. Red flags to be aware of include extra fees, and the possibility of a conflict of interest.
Preparing the contract
Once you've selected the management company, your board's attorney needs to prepare a written contract. It should describe in detail the duties of the managing agent.  
"The contract will include provisions requiring that the agent keep separate accounts for the building with limits on pre-approved spending," Berkow says. "It may require that the agent perform regular searches of government agencies, court records and other public records for open violations, defects in title, liens or other matters that may have a financial impact on the building."
The board needs to understand the compensation terms and any services for which the agent may be entitled to additional payment, like processing transfer applications or alterations. You also need to consider the terms for ending the agreement as well as the procedures for transferring books and records.
New York City real estate attorney Bonnie Reid Berkow is a founding partner of Wagner, Berkow & Brandt with more than 30 years of experience litigating in state and federal courts in New York state, including cases involving breach of contract, fraud and breach of fiduciary duty, in addition to real estate disputes and commercial actions. To submit a question for this column, click here. To ask about a legal consultation, send an email or call (646) 780-7272.
Brick Underground articles occasionally include the expertise of, or information about, advertising partners when relevant to the story. We will never promote an advertiser's product without making the relationship clear to our readers.