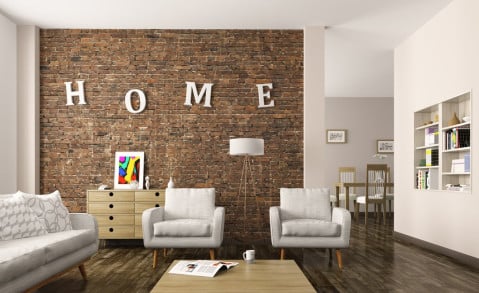 How To Buy An Apartment In New York City
Selecting the Right Co-op or Condo Building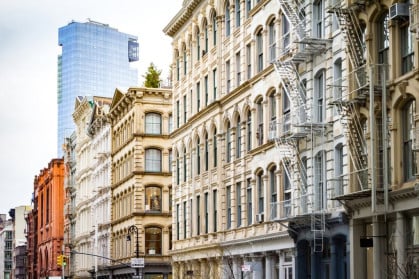 Questions to ask about the building before you buy a co-op or condo
Living happily ever after in a New York City apartment has as much to do with the building you live in as the unit you buy.   That's a lesson first-time buyers and people new to NYC generally wind up learning the hard way--falling for the view and living to regret the high carrying costs (or the high-maintenance co-op board!).   Especially if it's your first time, you may not be sensitive to all the ways buildings diverge--from service and financial health, to flood zone location to sublet policies.
Issues like the ones above and below are not necessarily deal breakers, but it's good to think about them in advance to identify the ones that might be: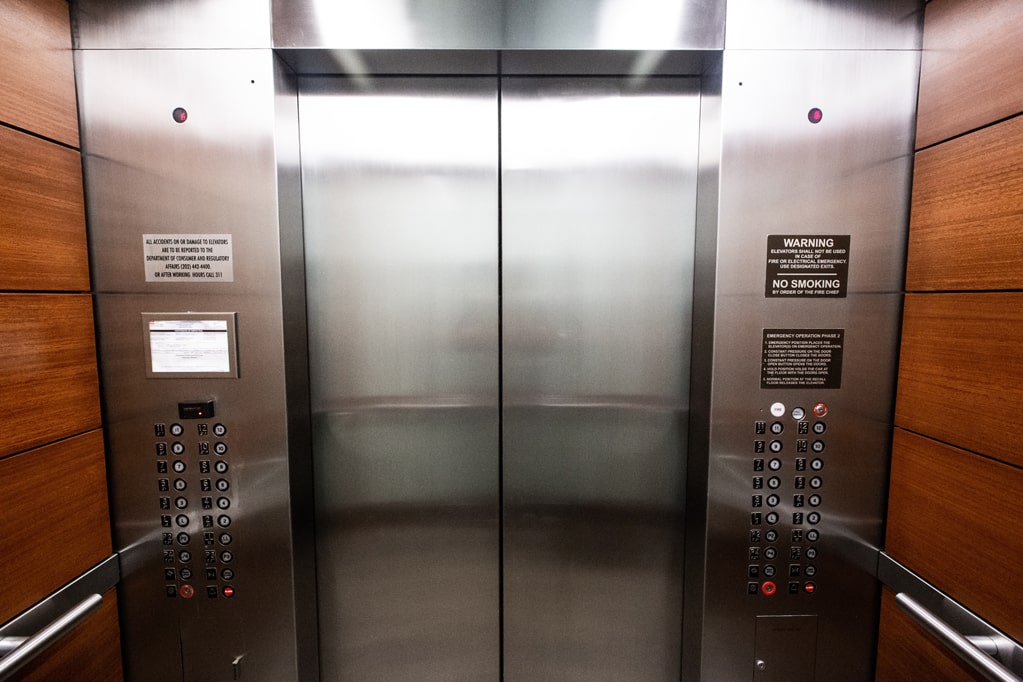 1. Elevators:
Are there enough elevators to accommodate the number of residents, especially during rush hour or during a one-passenger-at-a time pandemic? In a tall building, are all of the elevators "local" or is there an express option to speed things up? Having to wait 10 minutes every single day for an elevator during rush hour can really crimp your happily-ever after.
2. Sublet policy:
What restrictions are there on your ability to rent out the apartment? Are there any fees?
3. Heat and a/c:  
If the heat and air conditioning are centrally controlled, what time of year does the building switch over? (You could be poaching/freezing for weeks.)
4. Food delivery:
Can meals be delivered to your door or do you have to go down to the lobby to get them? Are there enough restaurants that deliver to the building? (Check restaurant-delivery website Seamless.)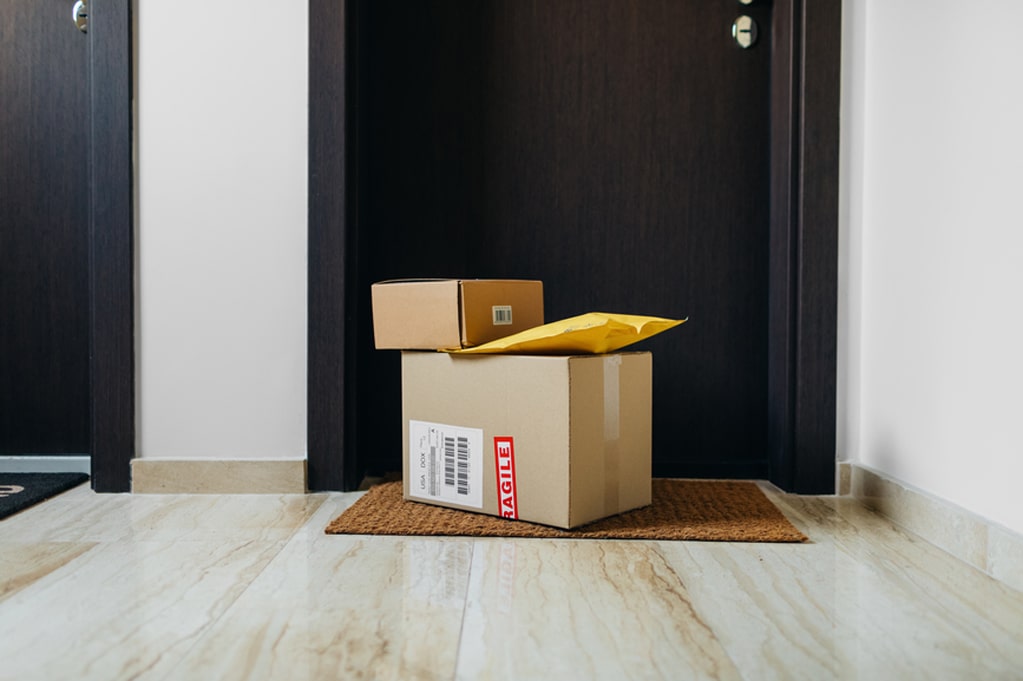 5. Package delivery:
In recent years, the explosion of grocery delivery services, meal delivery services, Amazon shopping and all other forms of online shopping have severely strained the ability of even full-service doorman buildings to store and/or deliver to residents. Some have banned certain types of delivery altogether, so be sure to inquire.
6. Amenities:
Are all of the amenities included, or are there some pay-to-play options? 
7. Board personality:
Is the board easygoing or strict? (For clues, ask to see a copy of the house rules.) A board's personality will influence your day-to-day existence and can even affect resale values.
8. Flood and evacuation zones:
Post-Hurricane Sandy, it's important to be aware of your building's vulnerability to flooding.  Find out whether the building was affected by Hurricane Sandy. If it was, you and your attorney need to make sure the damage was fixed properly, by professionals, and find out how the building will address vulnerabilities going forward (and how much your share of that will cost).  
You should also check to see if it lies in a FEMA-designated flood zone.  If it is, you will need to be prepared for the possibility of future disruption and if you are taking out a mortgage, you may need to buy flood insurance on your apartment, even if it's on the 15th floor.  
Finally, determine whether your building lies in a NYC flood evacuation zone.  There are no insurance consequences to being inside a NYC evacuation zone, but you may be ordered to evacuate in another severe storm.  
9. Bed bugs:
Has the building had a bed bug problem within the past year, how was it handled, and what is the status? Red flags include a longterm problem (6 months or longer); an infestation that is centralized in the apartment of a 'hoarder', notoriously difficult to control or even gain access to; a recent bed bug problem in your own unit, or any unit in an adjacent cloverleaf pattern (above, below, beside your prospective apartment).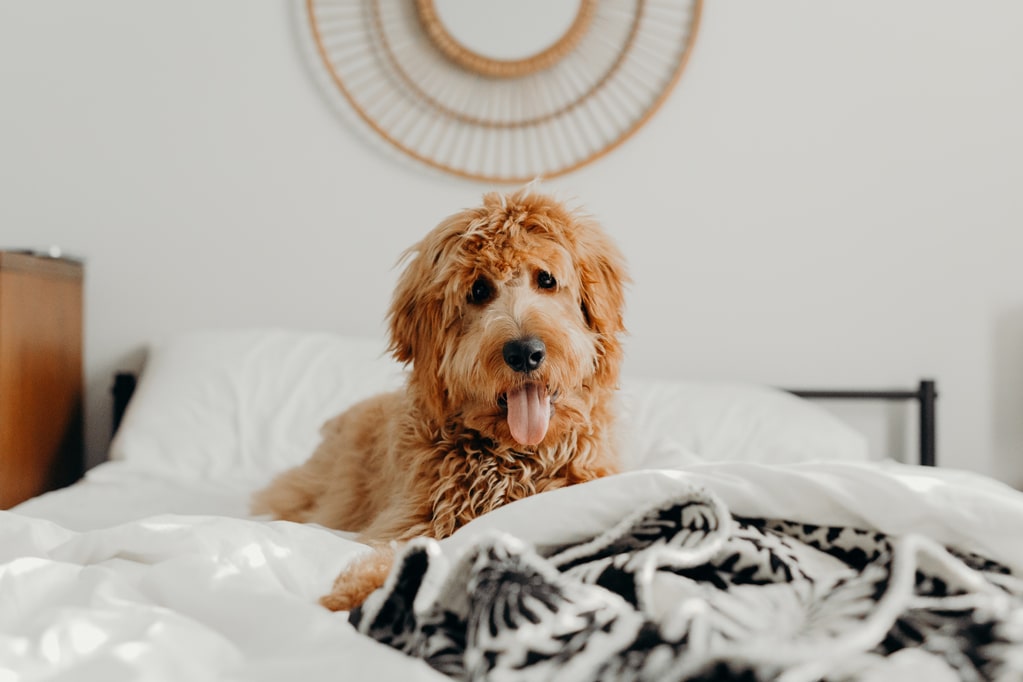 10. Dogs:
Even if you don't want one now, does the building allow dogs? If so, are there any restrictions on number, breed or size?  Will you need to pay a fee to keep a dog, use the service elevator or even carry your dog through the lobby? If, on the other hand, you prefer to live in a no-dog building, recognize that the proliferation of "emotional support pets" has introduced dogs to many no-dog buildings in recent years.
11. Washer/dryer rules:
If your apartment doesn't already have one, may you install a washer/dryer? (Don't take the seller or broker's word on this, and beware of any answers to your renovation questions that include the words "the board approves this on a case-by-case basis.")
12. Neighborhood nuisances:
Are there any nuisances on the block, such as a nightclub that gets going at midnight every night, or a restaurant that exhausts cooking smells into your apartment? (Come back and check at the appropriate time of day.)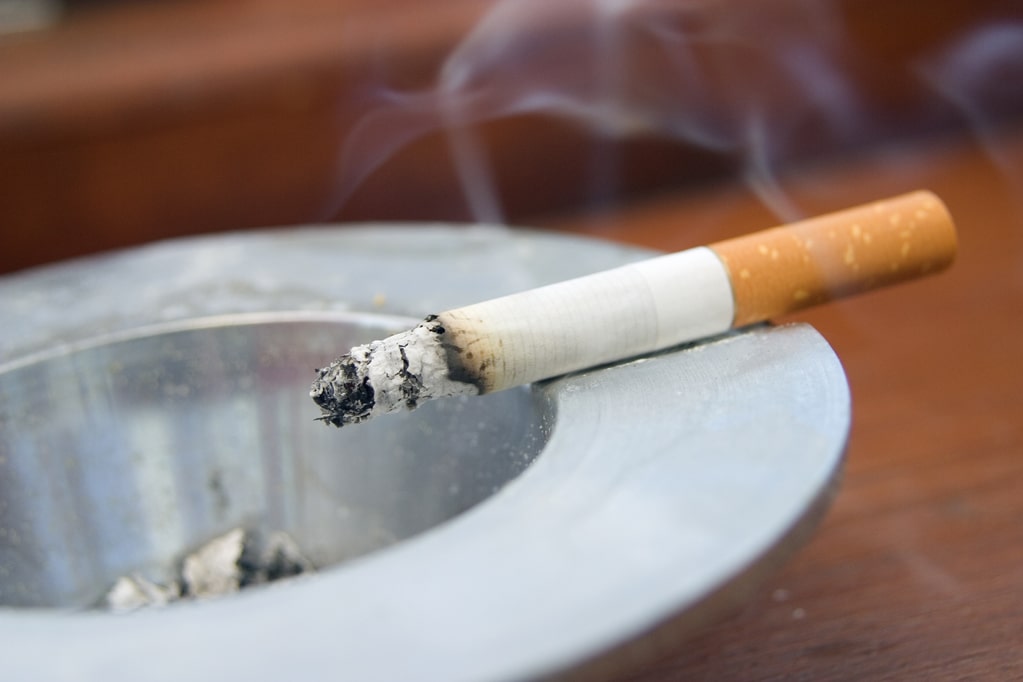 13. Smoking policy:
It's not just restaurants, bars, and public parks that are smoke free these days: More and more buildings have declared smoking off-limits inside apartments, not just within the public spaces of the building. 
14. Schools:
What public elementary schools are in your zone, and are they considered "good"? Even if you don't have kids, your next buyer may care. Fair Housing Laws preclude your real estate agent from discussing schools, but you can investigate on websites like InsideSchools.org and GreatSchools.org and stop by the local playground to ask a few a parents about the schools and any scuttlebutt about future rezoning initiatives.
Before you sign any papers committing you to a new apartment, confirm and reconfirm that the building is in the school zone you think it is. In theory, you can find out which school a building is zoned for by calling 311 or checking the Department of Education website but due to continual rezoning, this information has not always been accurate.  We suggest calling the school principal's office to  confirm that your building falls in that school's zone.
15. Your future neighbors:
What kind of people live in the building? Fair Housing Laws prevent your agent from talking about the presence of families, retirees, or post-grad party animals—so ask the doorman and/or sit outside the building to watch who comes and goes.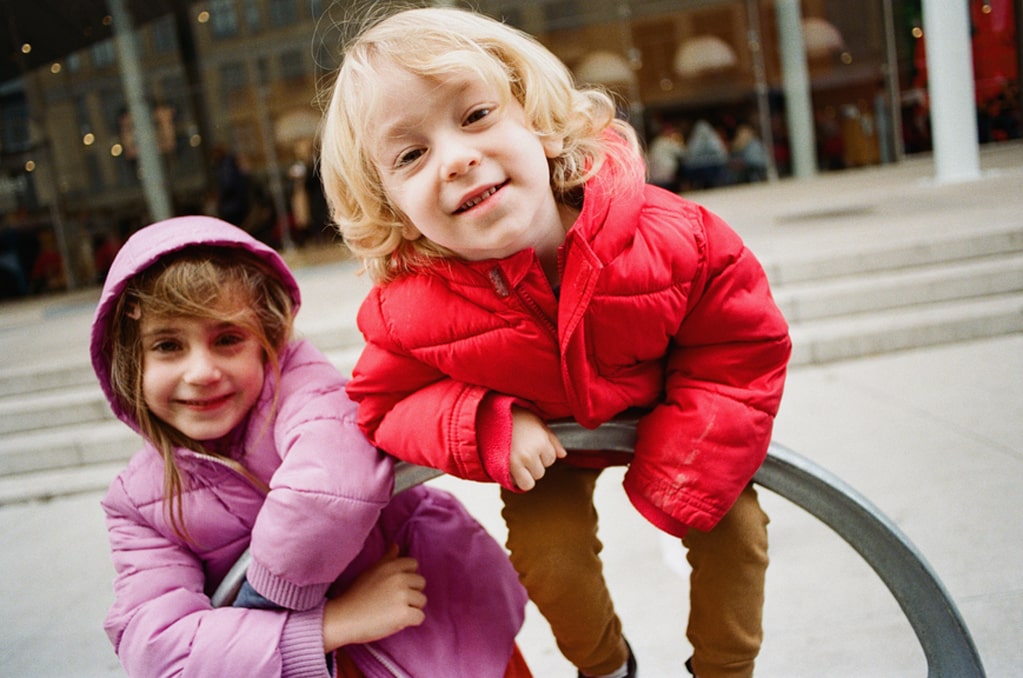 16. Family-friendly vs not:
Life with small children can be much easier in a building that is truly "friendly" to families, and parent friends (and potential playdate partners) in the same building are a major plus. On the other hand, if you're single or your kids are all grown up, you may not want to live next door or beneath young children.  Brokers aren't allowed to discuss the composition of the building, but the doorman or super can.  Other tips: Sit in the lobby or outside the building and look for yourself, particularly before and after school.  If there's a bike room, look for little bikes. Buildings with up-to-date playrooms and those with predominantly larger (2+ bedroom) apartments tend to have more families, particularly in highly regarded school zones.
17. Odors and secondhand smoke:
Be alert to any objectionable odors, ranging from cigarette or pot smoke to cat pee to strong cooking smells and make sure they are something you can live with.
18. Sponsor control: 
If more than 50% of the apartments are owned by the developer or sponsor, you and your neighbors will not be able to make key decisions about the biggest investment in your life until the sponsor owns a minority stake and residents take control of the board.  There may also be issues with financing: Banks are reluctant to issue mortgages in buildings with high investor or sponsor ownership, meaning you may have to pay all-cash--and resale values may be depressed because the pool of potential (all-cash) buyers is small.
19. Trash disposal:
How is garbage disposed of—for example, can you leave it on the service stairs for pickup or do you have to bring it down to the basement yourself?
20. Stroller policy:
Are strollers allowed in the elevator or relegated to the service elevator? 
21. Financial health:
After your offer is accepted, a good real estate attorney will conduct a thorough analysis of your prospective building's financial situation. (Remember, we mean a good attorney; if you pick one unfamiliar with NYC real estate, or who runs an assembly-line chop-shop practice,  or who receives a steady stream of referrals from someone who stands to gain from your sale--such as a broker or developer--your attorney may not give this critical process the attention it needs.) If a building hasn't raised its monthly charges in years, this is likely a sign of bad management in that important projects are probably being deferred.  Similarly, while some higher-end buildings make a practice of "running lean" and levying assessments for emergencies and improvement projects, a reserve fund of less than 3 months may mean this building is struggling.
A brief guide to NYC apartment buildings--white glove, prewar, postwar and more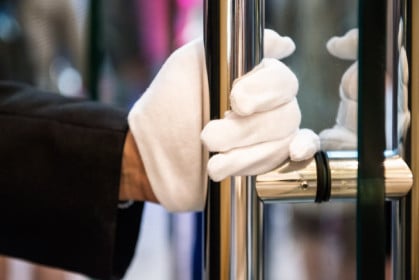 Before you start shopping, it's wise to master the lexicon and the nuances of the various types of apartment buildings in New York City.
'Full service' and 'white-glove' vs plain old 'doorman' buildings:  A doorman building may sound fancy, but it can be as no-frills as a part-time doorman building with a live-in super. 'Full-service' implies all the trimmings you would expect such as porters, a resident manager, and possibly a concierge in addition to round-the-clock doormen. A truly 'white glove'  building is full-service with a five-star-hotel level of service and cleanliness. 
Your monthly charges will reflect the level of staffing, and generally speaking, there is an economy of scale: It can cost less per apartment to staff a 300-unit full-service building than it does to staff a 125-unit building.  Holiday tips in a full-service building can range from $1,000-2,500 per year, though there is no obligation to tip.
"Attended elevator" buildings: This is a rapidly dying breed of smaller prewar buildings that still feature old-fashioned manually-operated elevators. The elevator is operated by a uniformed attendant who functions as a doorman when not ferrying passengers. However, there is not a separate doorman, so package acceptance and other types of duties cannot be reliably carried out at all times, with the attendant toggling back and forth between the front door and the elevator.
We can't really think of an upside to this arrangement (besides delaying the cost of upgrading the elevator).   All things being equal, we'd rather have a doorman.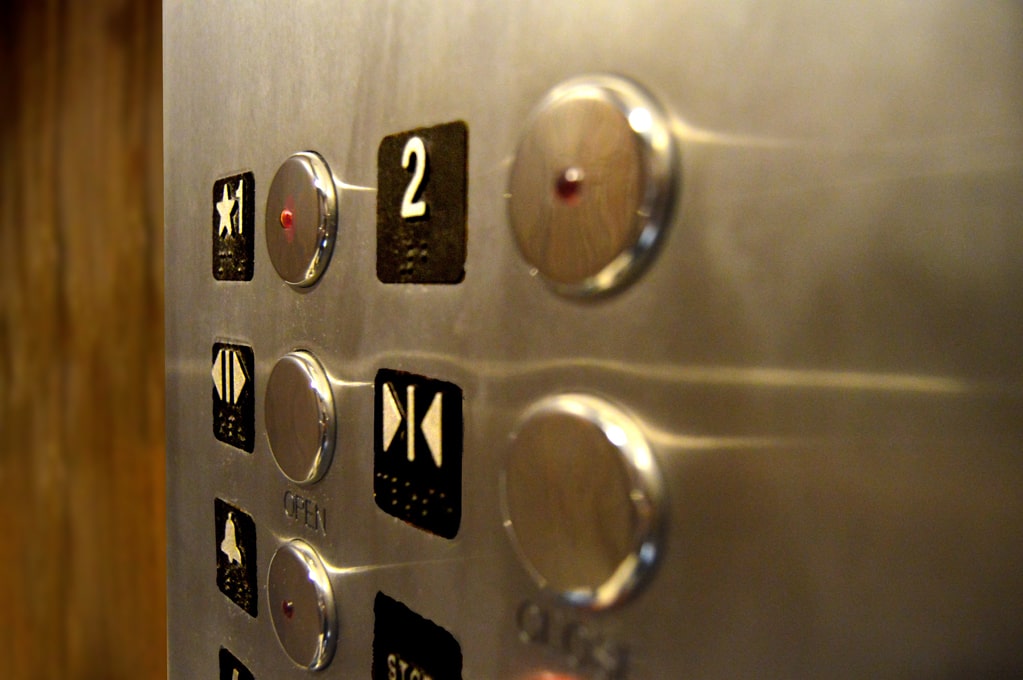 Elevator buildings: Compared to luxury full-service buildings, these are generally on the smaller side, topping out at around 10-15 stories.   At most, they are staffed with a live-in super and maybe a part-time porter/handyman to help out.
Many people swear they would never live in a non-doorman building, citing safety and convenience. Others find that a good live-in super who accepts packages is an excellent trade off for increased privacy and significantly lower monthly charges.  These days there are also sophisticated remote doorman systems that can perform many of the functions of a traditional doorman.
Walk-ups: These four-, five- or even six-story buildings are usually very competitive pricewise. Many if not most rely on help from a part-time off-site super, and some require that owners take up some duties usually performed by a super, such as shoveling snow.
Prewar vs postwar vs new: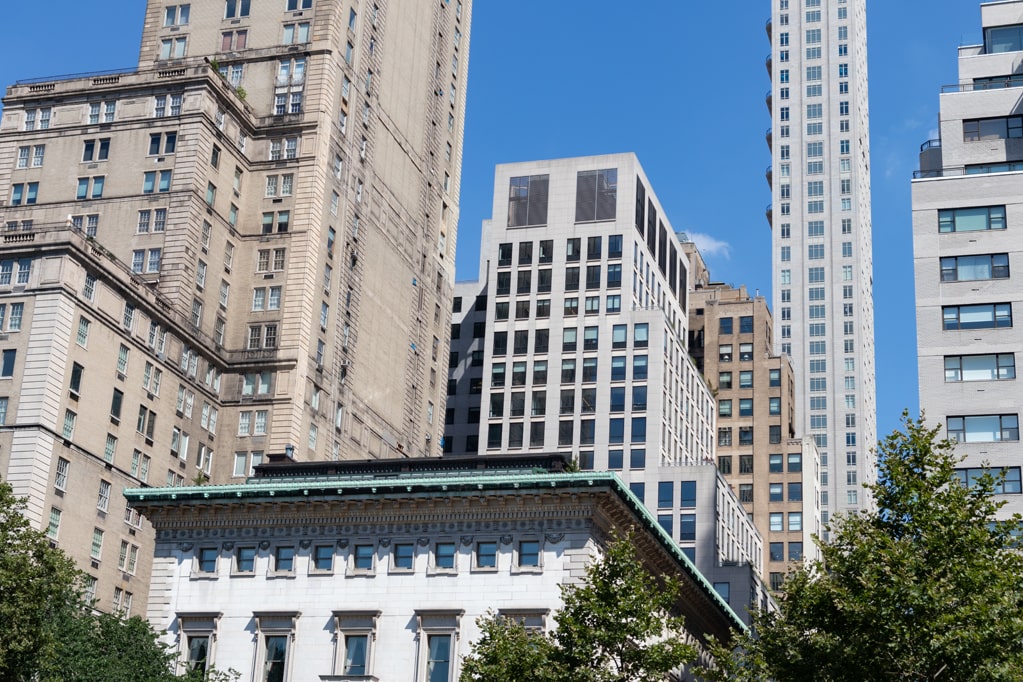 Prewar buildings were built before World War II and generally but not always embody the elegant, iconic architectural styles associated with "old" New York.  On the positive side, they tend to be very solidly constructed (resulting in less sound transmission between apartments, except in tenement-style apartments and brownstones) with more gracious proportions, from room size to closet size to ceiling height.  
On the negative side, prewar buildings tend to have fewer amenities (gyms, playrooms, swimming pools and the like), and unlike the newest crop of construction, comparatively few allow in-unit washer dryers, though there is some progress being made on that point as prewar buildings revisit plumbing issues to try to remain competitive.  Due to their older vintage, most prewars are co-ops rather than condos.
Postwar buildings basically span the period from World War II up until the circa-2000 construction boom.  These buildings include the huge middle-class housing projects like Stuyvesant Town, to the 60s-era white-brick high-rises plentiful on the Upper East Side east of Lexington Avenue, to red-brick cookie cutter construction that characterizes much of the 1980s construction.  
While there are exceptions, the cookie-cutter nature and lack of architectural detail of many of these buildings can make them a more affordable option than prewar or the newest construction.   They are likely to have amenities like laundry rooms and fitness centers, and their windows, bathrooms, and elevators are often larger than prewar, but many are also known for their low ceilings and slapdash construction that shows up in noise-transmitting walls and floors.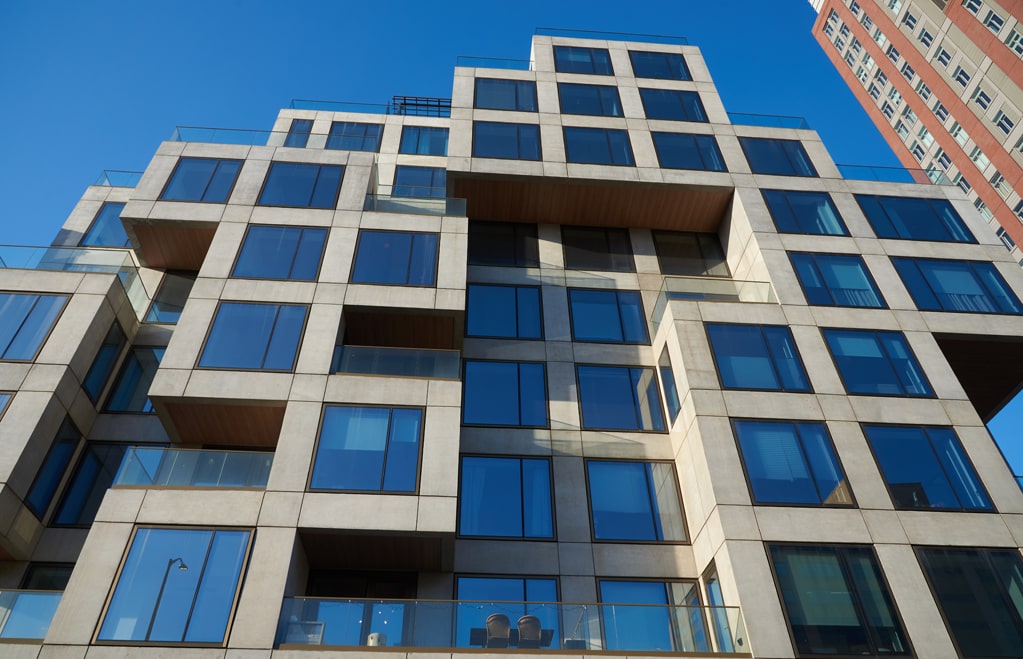 New construction buildings born in this millenium tend to lavish much attention on style and design.  Hallmarks include an emphasis on floor-to-ceiling windows, open kitchens, and amenity spaces that can range from full-service gyms and screening rooms to pet spas, landscaped roof terraces and children's playrooms with a full schedule of classes and activities.  Many units were designed to accommodate washer-dryers.
All of this comes at a cost:  The sense of spaciousness provided by huge windows and open kitchens allow developers to shave actual square feet from living areas. Amenities boost the common charges.  Many newer buildings (1-3 years) are still experiencing growing pains related to construction defects and sponsor control that is not always in the best interest of residents. Depending on the developer, noise transmission and air quality issues can also be a problem. Newer buildings may be less conveniently located than older housing stock. Also, because they are condos with characteristically lax sublet rules (unlike co-ops), and because they attract investors who never intend to live there year round, newer buildings can have a higher proportion of renters than some live-in owners are comfortable with.