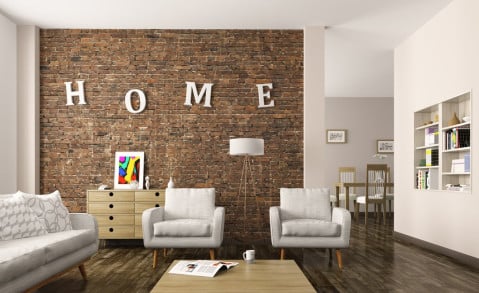 How To Buy An Apartment In New York City
Making an Offer and Going into Contract
How to make a successful offer to buy an apartment or townhouse
When you see a place you like enough to buy, the next step is making an offer, through your agent if you're working with one, or directly to the seller's agent if not. You'll most likely also be asked to submit the Real Estate Board of New York's financial disclosure form along with your offer, along with a mortgage preapproval letter.
Typically, the elements of the offer itself are pretty basic. These include price, expected closing date, the amount of the broker's commission, the percent of the purchase price that will be financed through a mortgage, and whether you are asking for a mortgage contingency and/or a funding contingency. 
Less commonly, the offer may include terms like the right to take possession before closing and pay rent to the seller. Inspection contingencies, which allow buyers to walk away from contracts with their deposits, are not common practice in NYC, but most sellers will agree to an offer that specifies "inspection prior to signing." That basically means the seller will allow the buyer to have the apartment inspected before signing contract, leaving the buyer room to walk away without signing the contract if an insurmountable problem surfaces. 
Here are 10 essential do's and don'ts of making an offer to buy an apartment or brownstone in NYC:
1. When making an offer below the asking price, DO make sure it's reasonable
Share with the seller the facts that your offer is based on specific comparable sales, an issue in the building, a change in the economy, etc.  This approach works psychologically by communicating that you're serious and attempting to be fair, even if the seller does not agree with you.
2. Don't assume the seller's broker is going to articulate your position very well
Always give them something (a well reasoned and worded email, comparable homes pulled from StreetEasy, etc.) that they can cut and paste into an email to help convince the seller.
3. Don't talk too much in front of the seller's agent
You may give the agent reason to believe you can afford more than you initially offer or you might disqualify yourself as a buyer by inadvertently underselling your qualifications. Your own broker, if they're experienced, will be able to best present your net worth statement as even the most educated buyers tend to leave out assets that they didn't realize could be counted.
4. Don't present your best offer first
The other side assumes it isn't your best offer and will keep chipping away, while you've got nothing left to give.
5. DO write an offer letter
Your agent should write a carefully crafted letter on your agent's letterhead (scanned and emailed is fine) explaining your offer and the reasoning behind it, reference supportive information like comparable sales. It communicates sincerity and demonstrates you are probably not making offers on 10 properties at once. And usually the seller's broker will show it to the seller, ensuring that your points will not be lost.
6. Don't ask for everything at once with your first offer
A lowball offer, for instance, is best digested alone.
7. DO be nice
It will get you a lot further than being a jerk, because residential transactions are more emotional. This includes your broker--so make sure you don't select one with an abrasive or bullying personality.
8. Don't blow small things--like who gets the window a/c's--into deal breakers.
9. DO consider increasing your deposit
The bigger your deposit (eg 20 or 25% versus 10%), the more serious your offer will be taken.
10. DO offer all cash if you can
In today's topsy-turvy financing world, this eliminates a major element of risk that the transaction won't go through if you can't get financing.
How to win a bidding war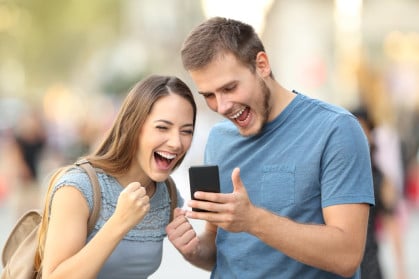 If you find yourself competing for an apartment, here 7 tips for winning a bidding war:
1. Offer all cash if you can
If not, consider waiving the mortgage contingency to compete with a cash offer, if you haven't already.
2. Act interested
Wouldn't you rather sell your home to someone who is thrilled with it than someone pointing out flaws or acting blasé because they think enthusiasm will compromise their negotiating leverage?
3. Keep in frequent touch with the listing broker
This way you know when things change (for example, if another buyer changes their offer to all cash) and you can stay competitive.
4. Try making an offer with an odd number
Most people bid in round numbers. So if you offer an odd number, you'll come in just above a close offer--like $753,000 instead of $750,000.
5. Put a deadline on your offer
Set a time for a response, such as 48 hours, so you'll have a clear idea on when to expect a response. Additionally, the seller may feel more compelled to take your offer.
6. Get personal by writing a letter
Explaining who you are, your intentions, and why you love the apartment. In a close bidding situation, this may make all the difference to someone who has lived in a place for 15 years and has deep emotional ties to their home.
7. Accommodate a seller's special needs
Such as agreeing to a quick close, buying furniture, or letting the seller stay in the apartment for a period of time after closing.
Going from accepted offer to contract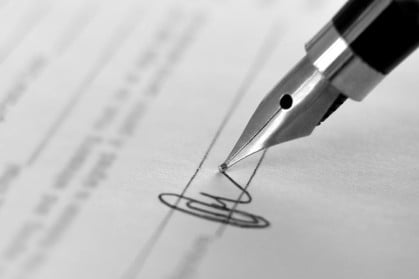 Once you have an accepted offer in hand, it's time for your attorney to get busy.  (Note that either you or the seller can walk away from the deal with no penalty until the contract is signed.) Generally speaking, it takes about 10 business days to go from accepted offer to signed contract and another 30 – 75 days  to close depending on whether you're using financing and the speed with which your lender and the building's board move.  Of course there are always things that can delay closings even longer.
During this time, if you're buying a co-op or condo, your attorney will review the last few years worth of minutes and financial statements and ask the managing agent some probing questions, all of which is intended to disclose any pre-existing or potential problems related to everything ranging from finances, bed bugs, leaks, noise complaints, reserve funds, major capital projects, problem neighbors, etc.  As we've said before, your attorney will ideally do these things him or herself, rather than dispatch a paralegal, and speak to the managing agent in person or by phone, rather than sending a questionnaire. This is also the time to have an inspection of the property if you choose to do so.
Your attorney will also review the building's offering plan, bylaws, rules and renovation policies to make sure there are no surprises that might change your mind about buying the place.
When you sign the contract, you'll typically need to give a deposit of at least 10% of the purchase price held in escrow by the seller's attorney.