Sell
Closing credits seal the deal but can mislead the next buyer
These givebacks lower the asking price by a significant amount and are not officially recorded
Brokers say closing credits are more prevalent and for larger amounts in the current market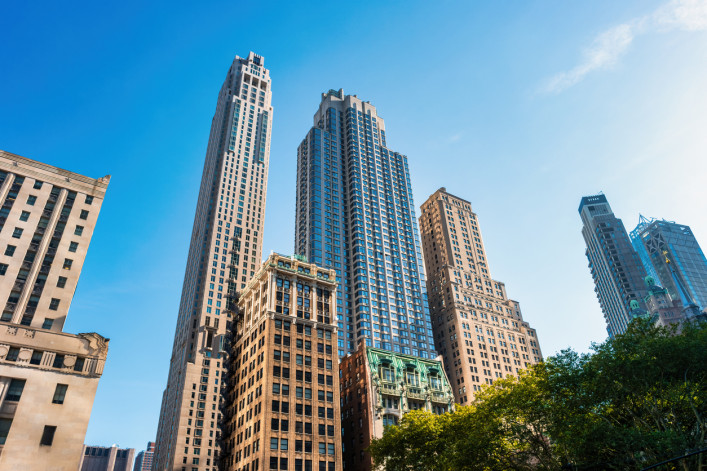 If you're looking to buy a co-op or condo in New York City and come across an asking price or a pricing history that doesn't make sense, you may be seeing the ripple effect of a closing credit, a hush-hush discount that sellers give to buyers at the closing table that can throw comps off kilter.
Brokers say more buyers are asking about credits and more sellers are agreeing to them in the current market to move deals along. And the amount of the credits is much larger, thanks to the prevalence of all-cash deals.
Using a closing credit can help seal the deal between a buyer and seller, and help satisfy a co-op board looking to protect shareholder value or condo sponsor who wants to maintain pricing, so what's the problem?
Because the official price that gets recorded doesn't reflect the discount, it looks like a buyer paid more (sometimes a lot more) than what they actually paid. In the big picture, it makes official data unreliable, and on an individual level, it confuses the next buyer interested in buying a neighboring unit or one in the same line who doesn't know the backstory behind the comps.
Buyers in this scenario can risk overpaying—particularly in light of a rule change from the Real Estate Board of New York that goes into effect in the new year. Brokers argue the new negotiability for broker fees may encourage buyers to forgo using representation.
If you're wading into the market, here's more on how to spot evidence of closing credits in the comps.
Which deals use closing credits?
First, it's helpful to define a closing credit. It could be a discount worth tens of thousands of dollars, or a hundred thousand dollars, or even several hundred thousand dollars—the latter is what one broker says they are seeing these days.
Closing credits are part of doing business in co-op buildings that want to maintain particular pricing levels and available in new condo buildings that need to meet certain sales thresholds.
The typical example of a resale involving a closing credit is an estate sale—typically an older, unrenovated apartment, which is harder to sell in a slow market.
That was the situation facing a seller client of Michael Shapot, a broker at Keller Williams New York City, who used seller financing to sell a unit in a landlease co-op building on East 63rd Street this year (a building with a landlease does not own the land it sits on).
The maintenance had ballooned to nearly $6,000 a month and the owner, a 97-year-old man, had already moved to assisted living.
The seller agreed to a $450,000 purchase price but apparently the board wanted a minimum sales price of $600,000. The parties settled on a price of $600,000 with a closing credit of $150,000 to the buyer.
In general, co-op boards don't overtly dictate the price they want to see—everyone that Brick spoke to was adamant on this point. The process is far more subtle: A co-op board may reject an applicant (and doesn't have to provide a reason).
In an effort to make the deal happen, a broker would say, "Hey, if we came back with a higher price would that work?"
The response would be something like: "You can try and see what happens."
And then thanks to a closing credit, the deal goes through.
Using a lender will limit your closing credit
If there's a lender involved, it will reduce the amount of the credit, explains Jonathan Helfer, a partner at law firm Romer Debbas who co-manages the firm's residential real estate department.
Even though a seller may be willing to extend a $120,000 credit, "that may be too much money for the bank."
A lender will allow the lesser of 6 percent of purchase price or your actual closing costs, he says. A buyer's closing costs typically range from 2 to 4 percent of the purchase price.
In Manhattan, where the median price of an apartment is around $1,150,000 that means a smallish credit of up to $69,000. With no lender, there's no limit for cash deals, which made up two-thirds of NYC deals in the second quarter—an all-time high.
One drawback for sellers: Closing costs are based on the higher sales price.
"Every fee and every tax—all need to be based off the higher price," Helfer says, with one exception. Broker commissions are based on the lower price, brokers tell Brick.
Why closing credits are problematic for the next buyer
To be above board, the credit is spelled out in the sales contract between the buyer and the seller. Side deals between a buyers and sellers—not in the contract—have been known to take place but those are considered, well, fraud.
Either way, the amount of the credit and what the buyer is really paying is not shared with the general public, Helfer notes. "All they see is the recorded purchase price."
To Jonathan Miller, president and CEO of appraisal firm Miller Samuel, closing credits "seem incredibly unethical" because they are misleading consumers. "We see this periodically when a board is in denial about actual market conditions," he says.
They're more likely to occur in a slow market in buildings that have a ground lease or another issue that can impact sales.
Inflated sales prices are "recorded to essentially fool incoming buyers," he says, adding that there's no other possible interpretation for this practice. And he says buildings can get a reputation for relying on closing credits. "In some buildings, it is standard business practice," he says.
"When consumers look at StreetEasy, ACRIS or PropertyShark and try to value a property, if you have to take away $50,000 or $150,000, that defeats the whole purpose of public information," he adds.
Spotting closing credits
The biggest issue closing credits cause for the subsequent buyer is a lack of clarity, says Nicole Beauchamp, a broker at Sotheby's. "It creates more confusion in a market that is already confusing," she says.
It's very hard to look at a particular transaction and know whether credits were given, but with a wider perspective, some situations stand out.
Helfer says a building where every single deal closes above market is one such example (true story).
Another clue is if the condition in the listing photos doesn't line up with the comps—for example a dated apartment "with appliances older than my adult nieces and nephews," Beauchamp says, or a place with a price that seems uncanny.
"If I am a buyer looking at the last five transactions in the same line that sold in the last year but the pricing seems not dissimilar, that's when I would think something is up," she adds.
To get help in this situation, your broker should do some digging. Beauchamp casts a wide net: "I feel out the seller's broker. I might call an attorney who does deals in a building who knows the minutes well, and I might track down the managing agent," she explains.
Buyers need to be on guard because closing credits are being granted more often, she says.
"Adjustments have become much more common. You take it for granted with new development, but it is becoming more frequent with resales and it throws buyers for a loop," she adds, noting that with cash transactions, credits are "unpredictable."
Closing credits can take different forms
Buyers are asking for closing credits more frequently but it's not always a request for a discount on price, Daniel Blatman, a broker at The Agency, says.
He had a client ask for a credit for painting because the bedrooms were dark blue and the buyer wanted to return them to white. Blatman had to explain that's not how things are done in NYC.
What did work for another deal was a closing credit for the mansion tax and other closing costs.
Another creative solution is to ask for a rate buy down, also known as paying for points. "That's not considered a credit to a lender," Blatman points out. These are used to achieve a higher sales price when there's financing involved and can be combined with a closing credit up to 6 percent.
What would it take to get rid of closing credits?
Closing credits are not likely to go away but boards that are more understanding about price outliers would be one solution, especially as the Baby Boomer population grows older (one-fifth of NYC's population is over 60 years old).
For apartments that need a lot of work and are already hard to sell, "why are we making this more difficult and more complicated?" Beauchamp asks. Boards that want to see impossible prices are "restricting a seller's ability to get out, often an older person who needs the funds for assisted living.
"I understand the necessity of maintaining shareholder value but there also has to be a sense of realism," she says.
Brick Underground articles occasionally include the expertise of, or information about, advertising partners when relevant to the story. We will never promote an advertiser's product without making the relationship clear to our readers.