Sell
Sellers (and buyers!) should brace for a broker fee shakeup
After a wave of antitrust cases across the U.S., a new lawsuit challenges how brokers are compensated in NYC
That case, plus a REBNY rule change in January, could put the burden of some fees on buyers and slow deals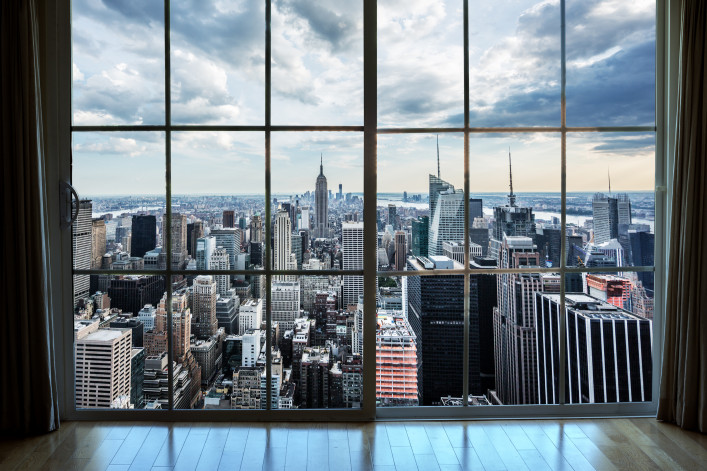 Significant changes are coming to how real estate brokers are compensated in New York City, including giving sellers the opportunity to negotiate fees and putting some buyers on the hook for paying their brokers.
The shift is spurred by major antitrust lawsuits shaking courtrooms around the U.S. and now NYC as well.
On Nov. 8th, a Manhattan seller sued the Real Estate Board of New York and 26 other real estate firms in the U.S. District Court in the Southern District of New York, arguing that REBNY's rules on broker compensation hiked commissions in violation of state and federal antitrust laws. 
The suit follows a massive antitrust verdict in Missouri, where a jury found that the National Association of Realtors and two brokerage firms are liable for at least $1.8 billion for conspiring to keep commissions artificially inflated. Two other similar cases cropped up in South Carolina and Illinois, as other copycat cases launch across the country.
At the heart of these cases is the U.S.'s century-old commission system: typically buyer's and seller's agents split the fee—usually 5 to 6 percent of the sales price—which is paid by the seller. In October, REBNY announced it would be changing compensation rules to prohibit brokers from paying the buyer's agent directly.  
The NYC lawsuit, filed by seller Monty March, takes aim at Manhattan home sales in the last four years, and argues that forcing a seller to pay both sides' fees unfairly hikes commissions. 
The NYC lawsuit
In NYC's high-priced market, broker fees can represent a significant cost for sellers. Sellers tend to budget 8 to 10 percent of the purchase price of their property for closing costs, mostly due to the broker fee. For example, a 6 percent broker fee would amount to $60,000 on a $1 million apartment.
In March's case, he alleges that this practice forced him to pay an "artificially inflated" commission on the sale of his Upper East Side property in 2022. The suit targets REBNY because its Residential Listing Service (RLS) shares property listings among REBNY members, and requires brokers to split their commission with the buyer's broker under REBNY's universal co-brokerage agreement. 
REBNY announced in October it was changing the universal co-brokerage agreement, and said its policies are above-board, but declined to comment further. Its new rules allow the buyer to pay their own broker in certain circumstances, and will go into effect in January.
"We are reviewing the complaint with our attorneys," said REBNY's General Counsel Carl Hum in a statement. "In the meanwhile, we are confident that RLS practices and procedures abide by all relevant laws." 
The suit alleges that requiring a seller's broker to split their commission with the buyer's broker means the seller is essentially paying the buyer's broker, even though they are on opposing sides of the deal. It further argues that the arrangement encourages buyer's and seller's brokers to work together to split a commission, artificially inflating those fees in Manhattan in violation of antitrust laws. 
"The [rule] fosters an environment in which a buyer broker and a seller broker work cooperatively to split a total commission instead of openly and separately competing to earn the business of their respective residential real estate sellers and residential real estate buyers," the suit reads. "In a fully competitive market, a seller would negotiate and pay a commission or fee to her or his own broker and a commission to the buyer broker would be separately negotiated and paid." 
An attorney for March declined to comment, citing the ongoing litigation.
What this means for buyers
REBNY's new guidelines, which start January of 2024, would have a more immediate impact on broker fees than the lawsuit. Under REBNY's universal co-brokerage agreement, a buyer could be responsible for paying their broker under certain circumstances. 
For example, if a seller does not offer to compensate the buyer's broker, they can negotiate payment from the buyer. The buyer's broker can also reject a seller's offer, and negotiate their potential compensation from the buyer, according to REBNY's frequently asked questions page on commissions. 
As a result, buyers could have to cover their broker's fee if a seller declines to pay the buyer's broker, or offers an amount that is too low, says attorney Bettina Miraglia, a partner in law firm DL Partners' real estate department.
"The seller wants to pay a low commission, and the purchaser's broker might negotiate more, or might turn to their buyer and say, 'they're only going to pay me X.' So maybe the broker would look to their buyer to negotiate a fee from the buyer," she says.
That could raise buyer's closing costs and encourage some buyers to not use a broker, which could hurt their chances of sealing a complicated deal, such as the sale of a co-op, says Sharon Yehoshua Darouvar, a real estate transaction attorney at law firm Konner Gershburg Melnick Darouvar. Still, it remains to be seen how the rule change will impact the residential market.
As for the ongoing litigation, the latest lawsuit isn't likely to change NYC's commission structure in the short-term, says Jonathan Miller, president and CEO of real estate appraisal and consulting firm Miller Samuel.
"There's a lot of litigation that will play out over the next year,'' Miller says. "It's not something that's going to happen overnight."
But in the long run, the wave of lawsuits could change how commissions are structured across the U.S., resulting in buyers having to pay broker fees. That would represent a significant shift for the real estate industry, and could mean buyers would be slower to purchase property because of the added expense, Miller says.
What this means for sellers
When REBNY's rule change takes effect, sellers may be able to negotiate a lower buyer broker fee for their deal. The new way of compensating brokers—and the ongoing litigation—could make deals a little more confusing in the meantime.
"Until a new pattern sets in, and consumers know what to expect, it's going to be a rocky road and I don't think that's necessarily consumer friendly," says John Walkup, co-founder of real estate data analytics company UrbanDigs. 
Walkup expected sellers to continue to pay for their brokers, but to try to negotiate a lower price for the buyer's broker fee. But because sellers would only be negotiating around 3 percent of the total sales price, there may not be a huge impact on the seller's closing costs.
"From a consumer standpoint, it's always better to have a broker representing you," Walkup says. "Whether you pay that broker 1 percent, 2 percent, 3 percent—I guess that [could] change."
The level to which sellers will be able to negotiate will also depend on what they're selling. Sellers of desirable properties may be able to negotiate a lower buyer's broker fee because they have more options, Miraglia says.
"Ultimately it'll depend on the property you're selling," she adds. "If your property is in demand, then I think you can negotiate. But if you have a tough property to sell, maybe you're going to have to pay a broker a little bit more to work a little harder to sell your property."
Brick Underground articles occasionally include the expertise of, or information about, advertising partners when relevant to the story. We will never promote an advertiser's product without making the relationship clear to our readers.