Buy
Buying a NYC brownstone or townhouse? Here are 10 things to consider
You will have to be proactive about routine home maintenance
No more doorman: You'll need a way to accept packages and deliveries
One- to three-family homes are taxed lower than co-ops and condos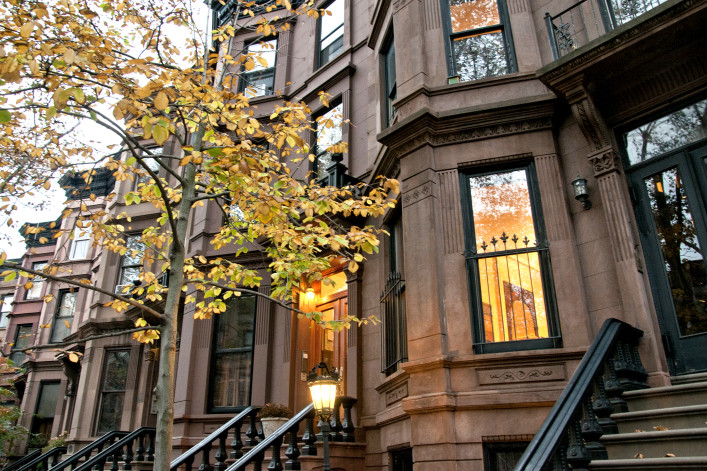 New York City brownstones and townhouses have long appealed to buyers who want more square footage and private outdoor space without having to decamp to the suburbs—and then pay higher property taxes. But compared to a co-op or condo, living in a brownstone is a much more hands-on investment that will put bigger demands on your time.
The differences between buying an apartment and a brownstone start with the whole pre-sale process, which will be more thorough and require you to use an attorney, lender, and insurance broker with brownstone experience. And that's not where the differences end.
You're probably aware that you will be foregoing the usual perks of the apartment lifestyle, like having a super and someone to accept your packages. Interestingly, another difference—living on multiple floors—is no longer considered as much of a drawback.
"One of the things that people used to find intimidating or unappealing about townhouses was the verticality and the separation of spaces," says Lindsay Barton Barrett, a broker at Douglas Elliman.
"Now that is being viewed differently, and the ability to create distinct spaces—for work, as well as places to come back together as a family—is a real asset," she says. "Additionally, the autonomy that comes with owning a townhouse, controlling all of the spaces, having a private gym, laundry, etc., has become newly appreciated." 
What you may not be counting on are all the other myriad responsibilities that can rear their head—at any time.
---
---
[Editor's note: An earlier version of this post was published in October 2022. We are presenting it again with updated information for October 2023.]
---
"I always pre-warn buyers of the kinds of things they are going to be responsible for and to know at least the basics in case something crops up in the middle of the night," says Kemdi Anosike, an agent at Compass. Think water leaks or a flipped electrical switch.
He is also quick to point out that becoming a DIYer is a small price to pay in exchange for privacy, a backyard, and the power to make your home all your own. 
If you're considering buying a brownstone, here's what you can expect.
1) Upkeep is your responsibility as an owner
Unlike with a co-op or condo, if anything goes wrong with the property, it's your responsibility to hire a professional—no more calling your building's super to say, "I've got a problem." That goes for dealing with rodents, clogged drains, and trash removal.
"Buyers for sure think about shoveling snow and tending the garden but not getting service contracts to keep mechanical equipment in working order," Barton Barrett says. Having owned a townhouse in the Cobble Hill Historic District for over 15 years, she says, "It's the ongoing but infrequent responsibilities, such as neglecting a persistent, but seemingly minor leak, that can create the most havoc." 
Anosike has to remind brownstone buyers to pay their water bills, which you don't have to do in a co-op or condo. "I've had clients call me two months after closing wondering why their water has been shut off," he says.  
You will need to be proactive about routine home maintenance, primarily for the boiler, furnace, and the plumbing as well as cleaning the gutters and making any roof repairs (or replacing it as needed, typically after 20 years for asphalt shingles, longer for slate). 
Then there's the matter of painting or otherwise keeping the facade and stoop in good repair. And be prepared to shell out bucks on replacing windows for better insulation and soundproofing. 
The city also requires you to keep your sidewalk in good condition—and will hold you liable if someone slips on the ice or if a tree root comes up and lifts part of the sidewalk, creating a tripping hazard. (It happens a lot, per Barton Barrett.) 
Now for the good news: Odds are you won't be going it completely alone. Anosike says neighbors can collaborate on hiring a communal super to handle all their needs. "It's competitive out there and many supers will 'own' a block," he says.
Another idea if you're coming from a co-op or condo: Anosike had a client hire the super from their former co-op to come once a week to help out. 
2) You'll need a way to accept deliveries and packages
So what if brownstones don't have amenities like doormen or concierges to handle your deliveries? Installing a remote doorman system, such as Virtual Doorman, is one workaround. It's basically a screen that you control remotely via app; when a delivery is being made, they press the buzzer and you can see who it is and provide access to a safe spot to leave packages. Another option is a Box Lock, which features a smart lock with a built-in scanner that works with any container that can be secured with a padlock. 
Barton Barrett says some New Yorkers hire house managers who can be there to accept packages and meet the plumber or other workers, and who often have construction management experience. Or you can take another common (old-school) approach and ask a neighbor who is home during the day if they will take your packages. 
As for the lack of building security, you can install wireless security systems from Ring, SimpliSafe, and Vivint, or "get a more elaborate 24/7 monitoring service," Anosike says.
And because it's extremely rare to find an elevator in a brownstone, you should also consider how you'll be moving furniture and appliances into your new dwelling. (Hint: Take careful measurements before buying anything.)
3) You have to do a title search
Any liens on the property, code violations, and open permits will be discovered by the title company when it searches and prepares its report, typically after a signed contract, although you can order the searches earlier.
Your attorney may uncover liens or violations during the usual due diligence, as well. You can also do your own research on the Department of Buildings's website. 
It's worth bearing in mind that brownstones can easily be 100 years old or more in NYC, and during that long history, "something may have happened," Barton Barrett says. In addition, because owners tend to renovate these homes, there's greater potential for a contractor's lien or open work permits.
"Many people overlook the need to be prepared if a title search goes awry. Issues can arise after the contract is signed, and only a qualified attorney can help you navigate them. Sometimes the title report can show violations that weren't identified in the initial public record report," she says.
Not that these are necessarily deal-breakers, but they can drag out the sale, by weeks or even months.
4) Check the C of O if you want to rent out units
If you are thinking of buying a brownstone as a multi-family property in order to rent out units, you'll want to check with the DOB to see its legal designation (under the Certificate of Occupancy) because sometimes a three-family setup is really a two-family designation or a two-family home is a legit single-family one. If your plan is to buy a two-family with the goal of renting an apartment out, you want to make sure that the house is indeed a legal two family. 
And if you're getting a mortgage, the brownstone's actual use will need to be in line with its legal use; otherwise, your lender may not close on the loan.
Discover off-market brownstones and apartments in your dream neighborhood that suit your needs and budget. Meet and deal with sellers before their home hits the market.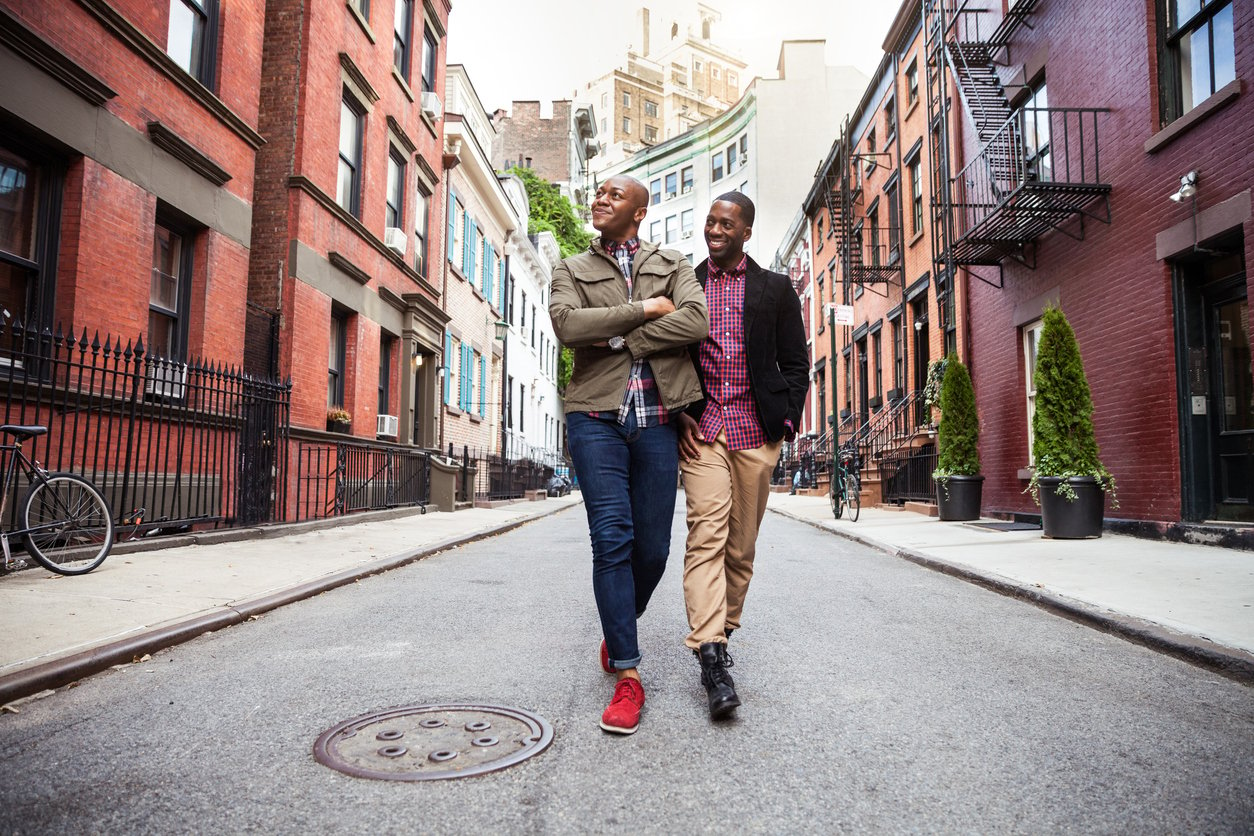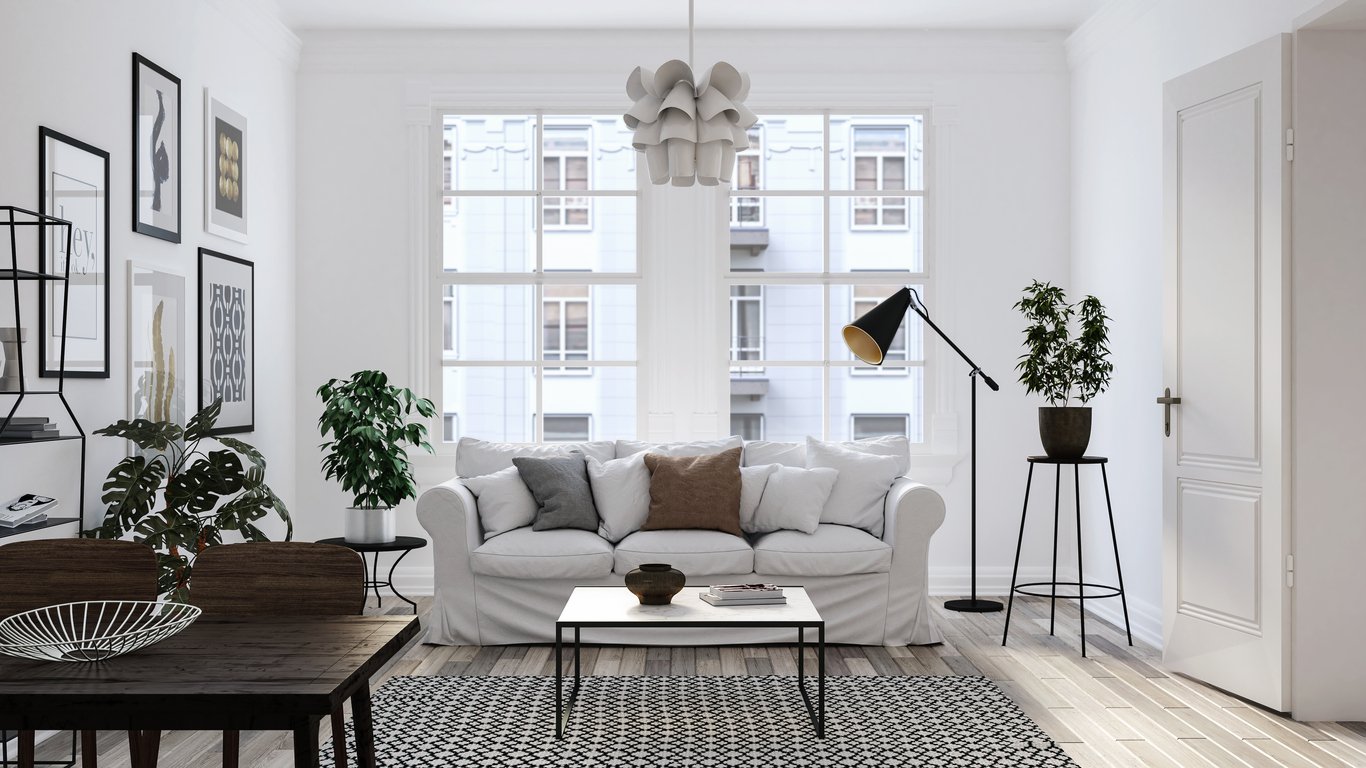 Let The Agency's off-market team give you exclusive access to apartments and brownstones in your price range and desired neighborhood that no one else has seen. More options, less competition, no bidding wars. 
5) Your offer depends on passing the inspection
The general thinking is that any offer should be contingent on the property passing a site inspection, which you should schedule before you sign the contract. Ask your broker or mortgage banker for a home inspector recommendation or search for one here.
"It's a good idea to work with a licensed inspector who is experienced with brownstones, which have a whole set of potential problems not associated with modern buildings," Anosike says. Those include the presence of lead paint, mold in the basement ("that's very common"), problems with the facade, foundation, or roof, a leak from an oil tank, and an outdated heating system or electrical wiring. 
6) Landmark status impacts renovation plans
If the brownstone is in one of the city's coveted landmarked districts you'll have to go through the Landmarks Preservation Commission to get approval for exterior renovations. This can be a timely process, and you'll be limited in what you can do.
"It does add a layer of complication when renovating, but I personally think it's not as much of a pain as people think it is," Barton Barrett says. Simple updates can be approved at the staff level, for example, rather than having to get a full review. 
Except for the rare instance where the interior is also landmarked, you will be able to make changes to the inside of the building, though you'll still have to submit all the design plans.
"But if you want to add another story or modernize the exterior, a landmarked brownstone may not be for you," Anosike says. 
7) More units mean a bigger down payment
It makes sense that for higher-priced properties, you'll need a larger down payment. Also, the required down payment goes up depending on the number of units, something to keep in mind if you are buying a multi-family dwelling or will be a landlord.
That of course limits how much you can borrow. 
There's no real difference in interest rates for a condo, co-op, or brownstone. Rather, the rate will depend on factors such as purchase price, loan amount, property type, and your profile (e.g., credit score and post-close reserves). 
On another note, a Federal Housing Administration loan, which is more readily available for brownstone purchases (either single family or with two to four units) allows you to put down as little as 3.5 percent for a down payment. But the loans are capped at $1.089 million, which may not work for expensive NYC properties.
Pro Tip:
Looking to buy a co-op apartment?  National Cooperative Bank offers competitive rates and easy pre-qualification. With 40 years of lending to buyers in New York City, NCB is the bank for co-ops. After all, Cooperative is our middle name! Call us at (202) 349-7455 or email Ryan Greer [email protected] #507534. Equal Housing Lender.
8) It's harder to be a landlord in NYC now
If you're buying a brownstone and plan to be the sole occupant, your attorney should make sure the building is delivered vacant. Otherwise, if you intend to be a landlord and use part of the property for income, you should know that being a landlord isn't what it used to be, says Adam Stone, a real estate attorney at The Stone Law Firm, who also acts as a property manager for clients who own rental buildings. 
"It's trickier now, thanks to the rent law changes in 2019. There are more rules to follow," he says. "For example, you either need to offer a lease renewal or provide notice if you're not renewing the lease—and the length of notice depends on how long the tenant has been there. There's a lot that people wouldn't know."
Stone teaches continuing education courses on buying brownstones and townhouses that are geared to brokers, however buyers are welcome to attend as well. Contact him for more details.
Note that rent-regulated tenants generally pay less than market-rate tenants, which can factor into your financial equation. They also have automatic lease renewal. To keep you on top of these requirements, you can hire a property management firm or a law firm with property management experience.
9) You will need the right insurance 
When you buy a brownstone that requires renovation, your insurance "can be an issue because anything more than basic cosmetic work can void a standard policy," says Jeff Schneider, president of Gotham Brokerage. "Buyers have to inquire if several months of vacancy or renovation work will require a different kind of policy. (The general contractor's coverage is not sufficient, even if you are named an additional insured.) The right coverage can be expensive, but not as much as an uncovered loss," he says.
Other insurance considerations also crop up when living in a brownstone. For example, if there's a fire or heavy winds, most policies will not cover the costs of restoring a brownstone to its original construction—meaning they won't replace crown moldings or mahogany wood, Schneider says.
The policies that do cover extensive repairs are considerably more costly; be prepared to spend as much as 40 percent more than what you would on a standard insurance policy.
"With more erratic weather and an aging infrastructure, meaning older dwellings with old pipes, insurance companies are very sensitive to water issues," he adds. Many companies will require you to have water-flow cut-off switches on higher-value or renovated brownstones to limit water damage after a broken or frozen pipe incident. They may also want sump pumps with back ups. 
FEMA flood coverage is almost always available, although it can be expensive. The cost also varies widely depending on elevation and distance from potential water sources, Schneider says.
But standard insurers tend to shy away from the coast even though they do not provide flood coverage. Some companies will no longer cover homes within 2,500 feet of the shore, "especially if you are on the water side of the BQE." As Schneider explains it, they are concerned about wind and big storms, like Hurricane Sandy, where it is not always clear whether flooding or wind-driven rain did the damage.
You may still be able to get the standard fire/theft/wind coverage, "but your choices may be limited and that's something to be aware of," Schneider says.
10) Property taxes are the silver lining
It may seem like NYC brownstone owners pay more for everything else, but they do get a break on property taxes. That's because one- to three-family homes are in a different tax class than co-ops and condos. And generally speaking, NYC property taxes are less than in the burbs. 
And as Barton Barrett sees it, you can put these tax savings—and any rental income—toward increasing the level of services and quality-of-life features in your bespoke brownstone home. 
—Earlier versions of this article contained reporting and writing by Leonara Desar.
Brick Underground articles occasionally include the expertise of, or information about, advertising partners when relevant to the story. We will never promote an advertiser's product without making the relationship clear to our readers.