Renovation
What to know about upgrading the windows in your NYC apartment or townhouse
Double-hung windows are the most traditional and allow greater cross-ventilation
Casement windows offer a more modern look but can let in water during a downpour
Pricing is similar for both types and depends on the size and features like muntins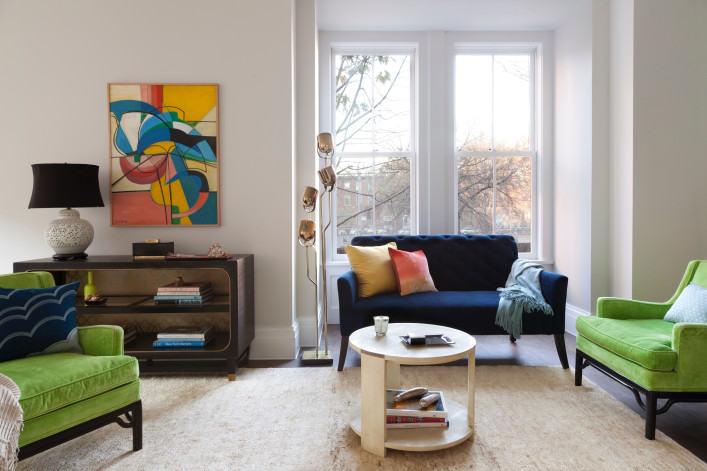 At the risk of understatement, replacing windows in a New York City apartment or brownstone is a big deal and tends to be a one-and-done upgrade, whether as part of a gut renovation or a project all its own. Either way, you'll want to make the most of your (potentially hefty) investment by learning about your options and then choosing the window style that best suits your goals: such as energy efficiency, ventilation, durability, and aesthetics. 
These days, the two most common—and iconic for NYC—window types are double-hung and casement, though single-hung and fixed (picture) windows remain popular. 
All are available with or without muntins and mullions, depending on your design vision, though mullions can also serve a structural role. Going for a modern look? Lean into casement windows with a graphic grid. Have a jaw-dropping view? Muntin-free casements (or gliders!) won't obstruct that. Live in a historic district or landmark building? Double-hung windows might be your only option, at least on the street-facing facade. And so on.
It's useful knowledge for co-op and condo owners (you will need to get your plans approved by your board) and for boards about to embark on a building-wide window-replacement project. 
Brick delves into the pros and cons and costs of each window style in the following guide.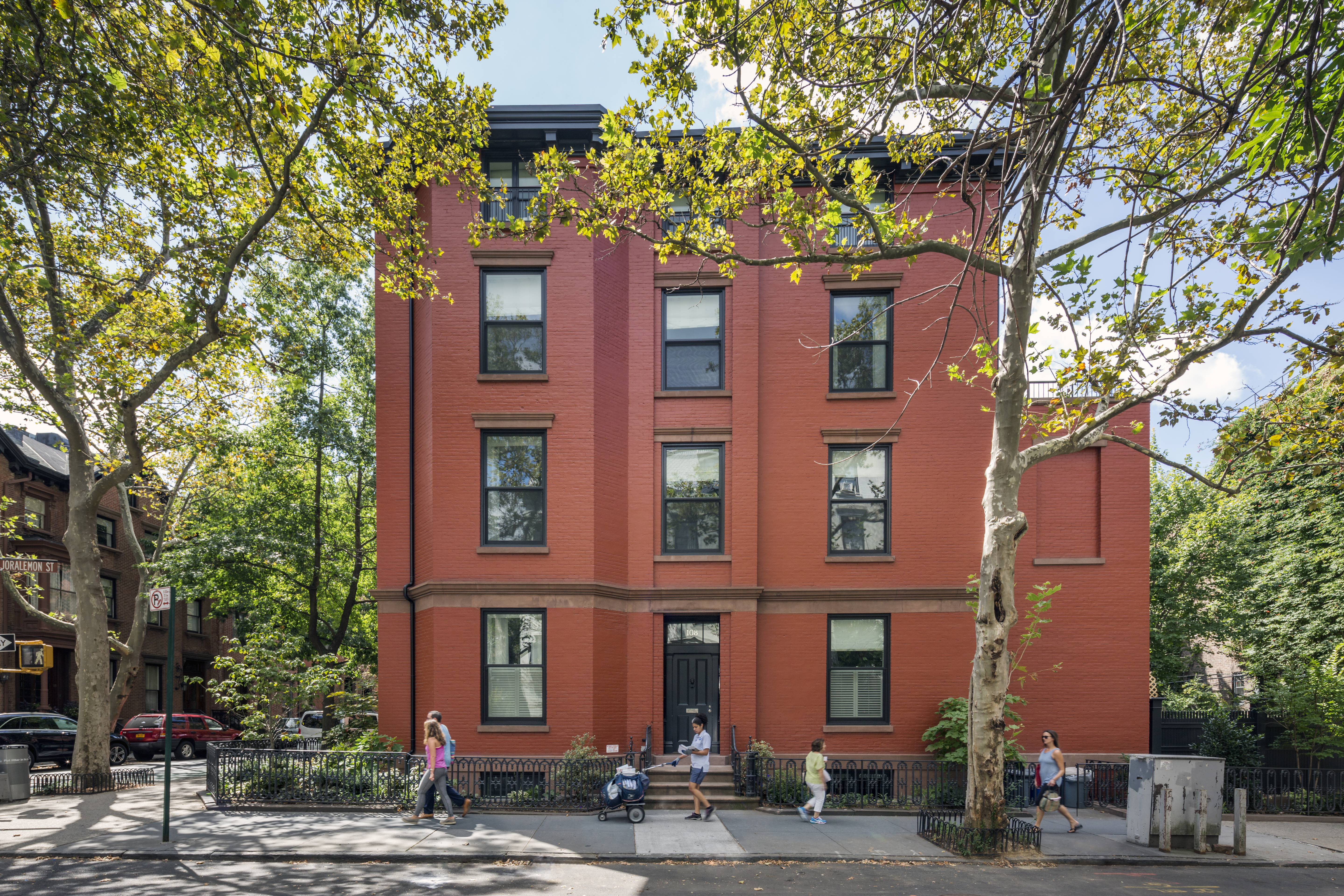 What's the difference between single- and double-hung windows? 
Walk around NYC and odds are you will see a preponderance of single- or double-hung windows in prewar buildings and turn-of-the-century townhouses. That's because "hung windows" were introduced in the 18th century and quickly became a classic that has stood the test of time—and suits practically any home style. 
Both single- and double-hung windows have two sashes (the technical term for the glass pane) and are nigh impossible to tell apart by looking, so the real difference lies in being able to open one or both sashes. In that way, double-hungs offer greater ventilation and control over air circulation; they're easier to clean, too, since both sashes tilt and allow you to reach the exterior. No surprise, double-hung windows are the default these days despite having a slightly higher price tag (more on costs below).
Regarding safety, newer models of both hung-style windows, including by Andersen and Pella, have an interlocking system that protects against outside intruders. And in the case of double-hungs, you can keep the lower sash locked to protect children and pets while still getting fresh air from the open top sash. Score: double-hungs. 
Double-hung windows get dinged, however, for being kind of a nuisance to use (says this writer from first-hand experience, ad nauseum)—especially the upper sashes, which slide down from the top. Alas, you'll need a stepstool for taller openings. And with more moving parts, double-hung windows are prone to either being hard to slide open, and (warning little kids!) slamming shut as soon as they are opened. Solution: regular maintenance. 
You may not like how they look either—there's no getting around that sight-line obstruction in the middle of your view. 
But if you are looking for a transitional window that suits traditional or more contemporary spaces—or are interested in preserving the historical integrity of a prewar co-op or turn-of-the-century brownstone, double-hung is a sound bet. 
That was the inspiration behind a series of rowhouses that The Brooklyn Studio built from scratch and were meant to be a somewhat modern interpretation of an Italianate house. "So we installed longer, more attenuated windows that push the verticality of the facade," founding principal Brendan Coburn says. (A photo of the interior is at top.)
And if you are in a landmarked building or historic district, you may have to go with these for at least the street-facing facade, with or without muntins.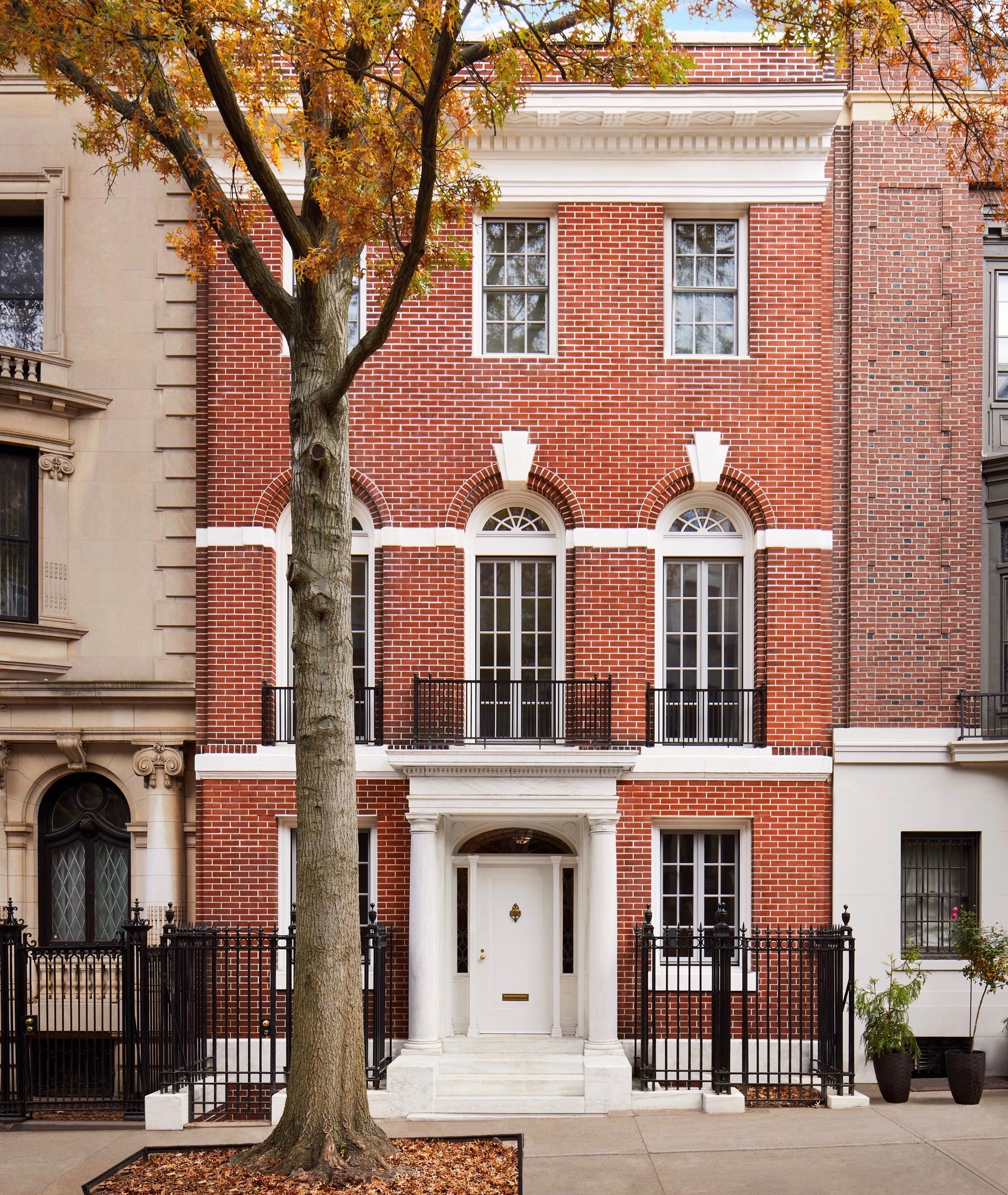 For contrast, The Brooklyn Studio replaced the windows in a Neo-Federal Park Slope townhouse (above) with the exact same windows as before, including six-over-six (referring to the grid pattern) double-hungs on the upper floors, whereas a one-over-one model was used in the Greek Revival (shown at the top of this section).
"In that case, we were only able to find some 1939 photographs that had these units, so we stuck with that," Coburn says. "I think LPC would have been ok if we had pursued a multi-pane approach, but the clients preferred large more open widows." 
A spokesperson for Bronx-based Panorama Windows, which manufactures and installs custom-designed windows and doors for residential projects and historic renovations, says the norm for at least the past few years has been eight-over-eight, six-over-six, or four-over-four double-hung windows.
"That's because most of our windows end up being used in landmark-designated buildings, which are going back to the original style," the representative says. Though she says shareholders and owners are more inclined to use casement when they have the flexibility to do so, such as for windows that aren't visible from the street. (She also says most of the exterior finishes are black or bronze.)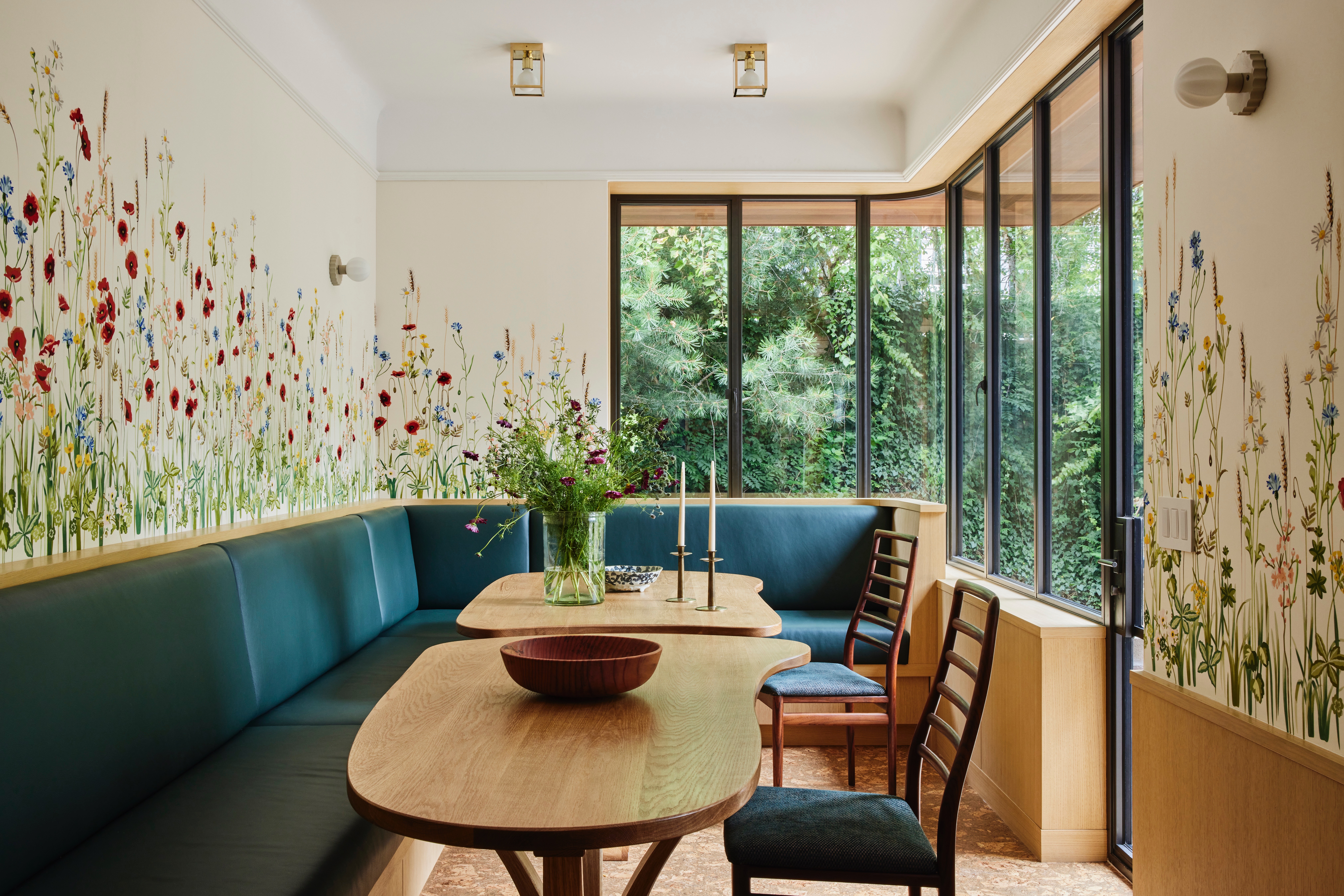 What are the pros and cons of casement windows? 
Casement windows, which pre-date hung windows and were brought over from England along with architectural styles, are perhaps even more iconic than hung windows—and more popular than ever.
In their truest form, casement windows have a single sash that opens via hinges like a door, though now the term often encompasses "awning" and "hopper" windows, which open vertically via hinges on the top and bottom respectively. 
Further confusing matters is that in NYC at least, casement windows have taken on new meaning to include windows with the characteristic black metal grids of industrial lofts. Certainly, that look is being replicated in brand-new developments, including at 547 West 47th Street (shown above), where (according to a spokesperson) Dutch-based architectural firm Concrete used "oversized warehouse-inspired casement windows on the loft-style residences located on floors one through seven to evoke the neighborhood's industrial past."
But many people (architects, designers, developers, and owners) prefer casement windows that are muntin free and allow for clean sight lines, such as in the neo-Federalist addition above. There, The Brooklyn Studio installed a series of large, curved windows (fixed and casement) in the long and narrow addition to create a feeling of openness and facilitate a seamless transition between the dining room and the adjacent garden. (Inspired by early 20th-century passenger trains, the windows are also a nod to the building's past.) The mullions hold the separate windows together but are not needed for support.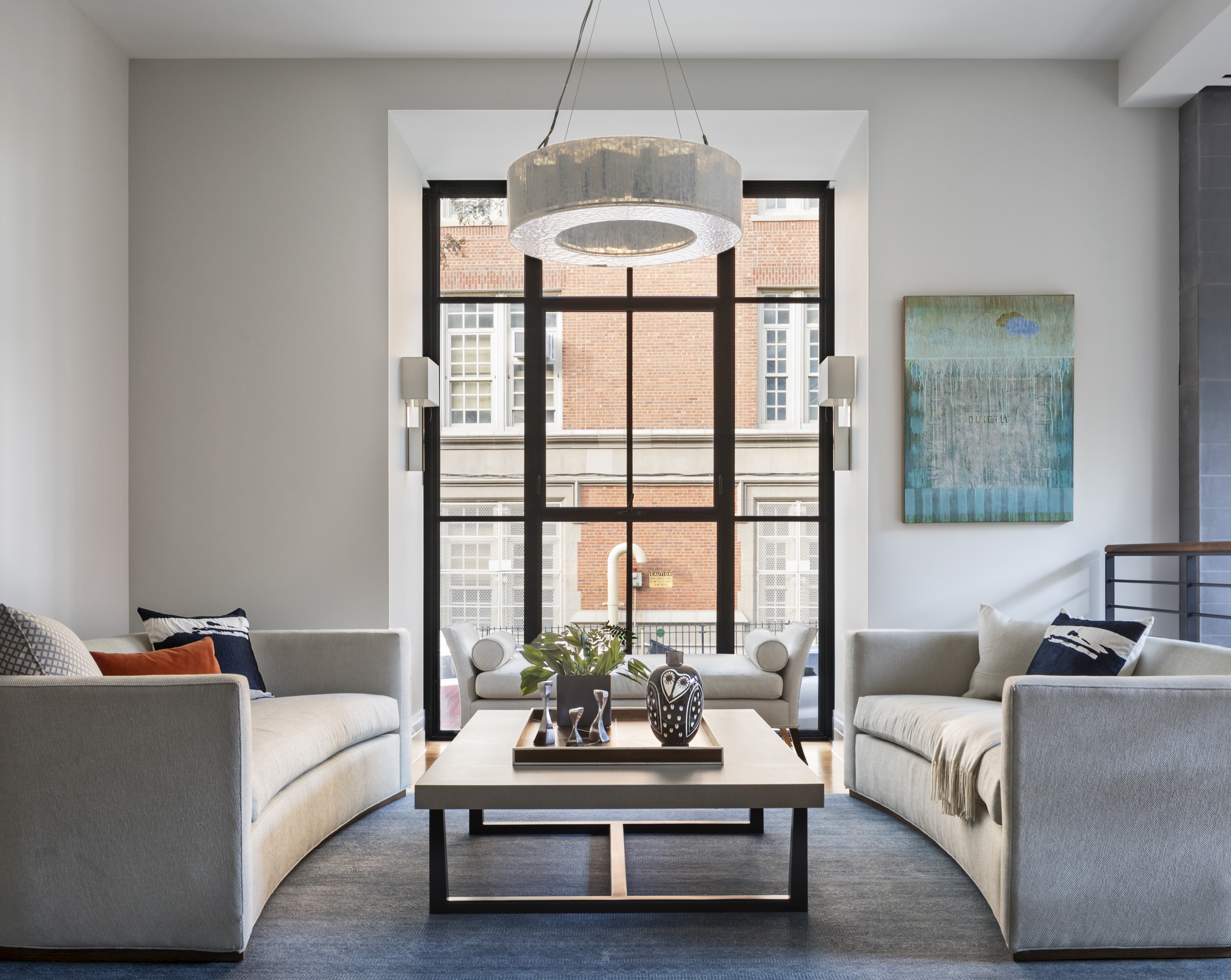 In another project that was located next to the StrongStreet rowhouses, the client was interested in a more modern project overall. "We accomplished a bit of that by using these steel casement and awning units in the projects oriel and bay windows and used more typical double-hung units in the rest of the house," Coburn says. 
Per the Panorama website, its custom casement windows are designed and fabricated to provide the ultimate thermal and acoustical performance and have the narrowest sight line on the windows market. Its fiberglass windows also meet the exacting standards of LPC. 
The rep also said their casements (and most modern models) come with an optional child-safety stop or "limiter" that prevents them from opening more than a few inches.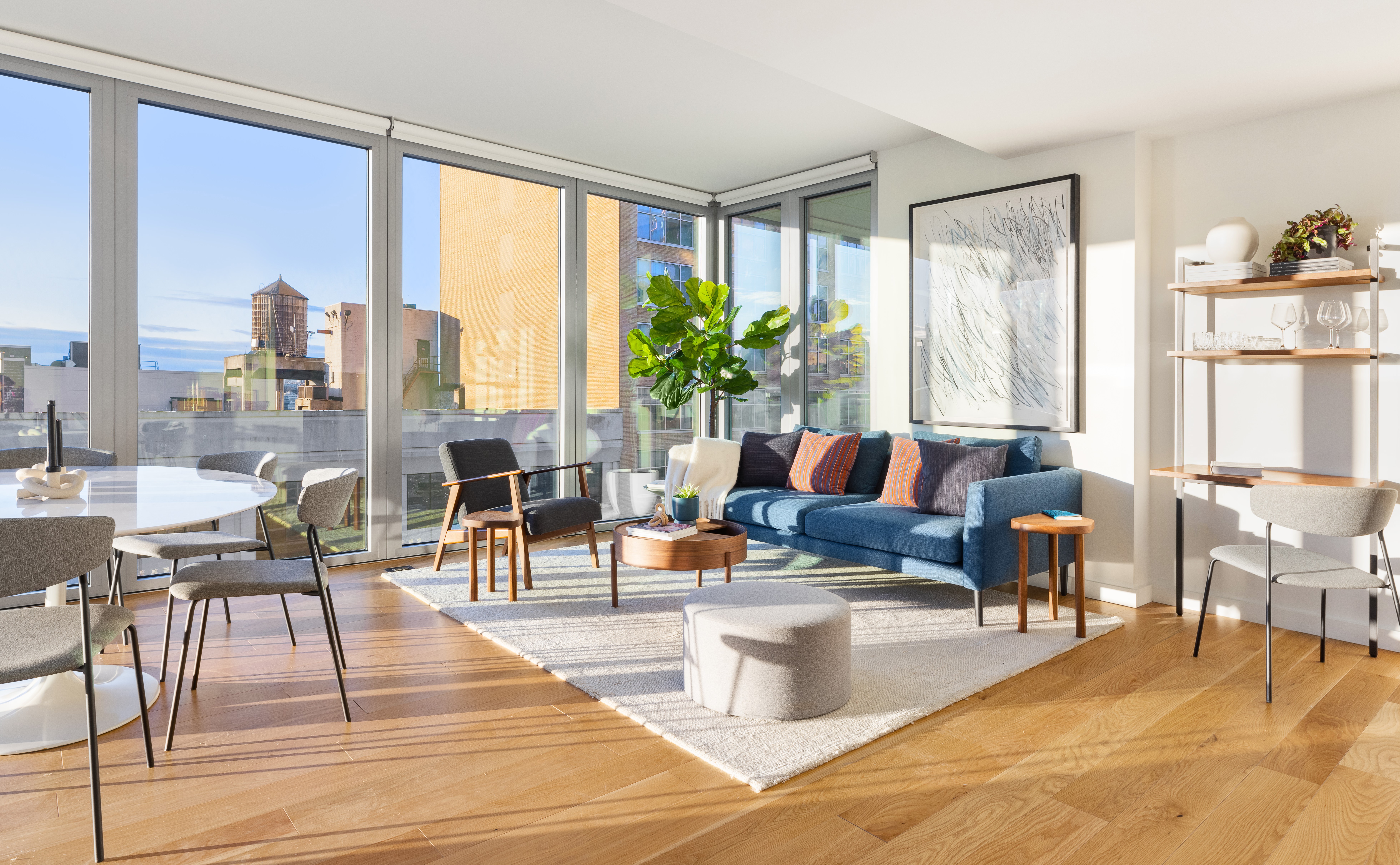 What are some other window types?
If you don't need or want windows that open, consider fixed (aka picture) windows, which are also the most affordable. The Panorama spokesperson said these are mostly used in loft-style residences where the massive windows cannot be operable. Or you can combine fixed windows with casements to create a wall of windows, or add a fixed circular (or other shape) window in a stairwell or loft space to allow light in. 
Tilt-turn windows operate in two different ways—they can swing open horizontally like a door, or lock at the bottom and open partially at the top like a hopper. It's a European style that is catching on here because it is easier to clean than regular casement (or hopper) windows and provides greater ventilation. You'll pay extra for those benefits, but they might be worth it for improved quality of life (and views, since they are most often muntin-free). The Panorama rep said you can order their casement windows in a similar vein with multiple hinges depending on the size. "If it's 99-by-68-inches you want more than one opening mechanism to keep the window from warping."
Gliders, which operate on tracks like sliding doors, are also gaining ground, especially in high-end developments where residents are paying mightily for million-dollar views. 
The upper-level units at 547 West 47th (shown above) feature full-height windows that slide open for terrace access or to create Juliet balconies with glass handrails, "creating a very open indoor/outdoor experience." Other rooms without balconies have full-height operable windows that swing inward.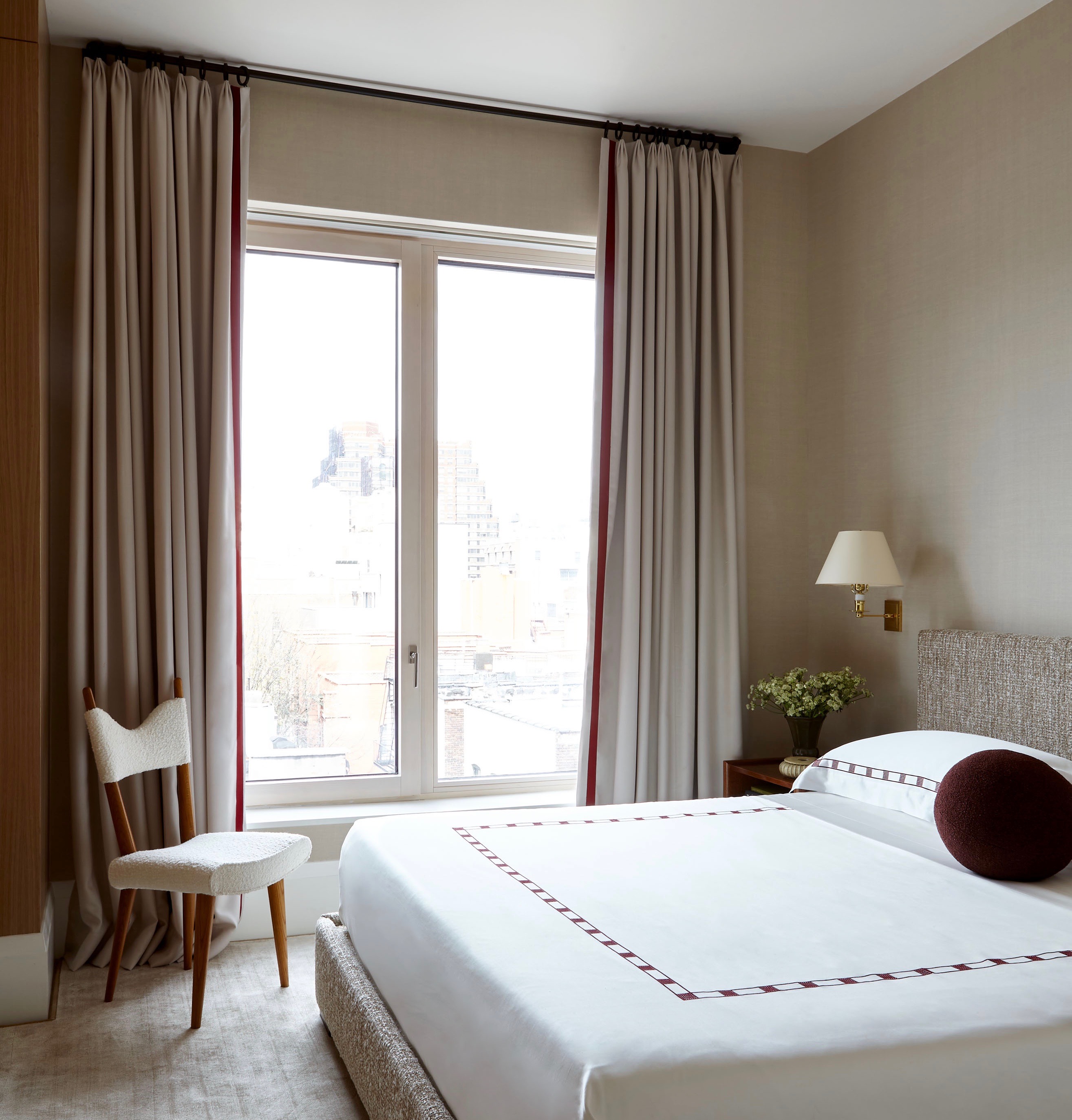 For the utmost in sustainability and comfort, consider investing in Passive House-rated windows. Those at brand-new Charlotte of the Upper West Side (see bedroom above) are triple-paned, quadruple-layered, and (per a spokesperson) "up to four times more energy-efficient than standard residential windows, providing constant year-round indoor temperatures. Window panes and wood frames stay cool to the touch on very hot summer days and warm in winter. Instead of shifting seasonally between stifling heat and freezing cold, room temperatures stay consistent and comfortable." So you can always upgrade your own windows to the same high standards (at a steep cost).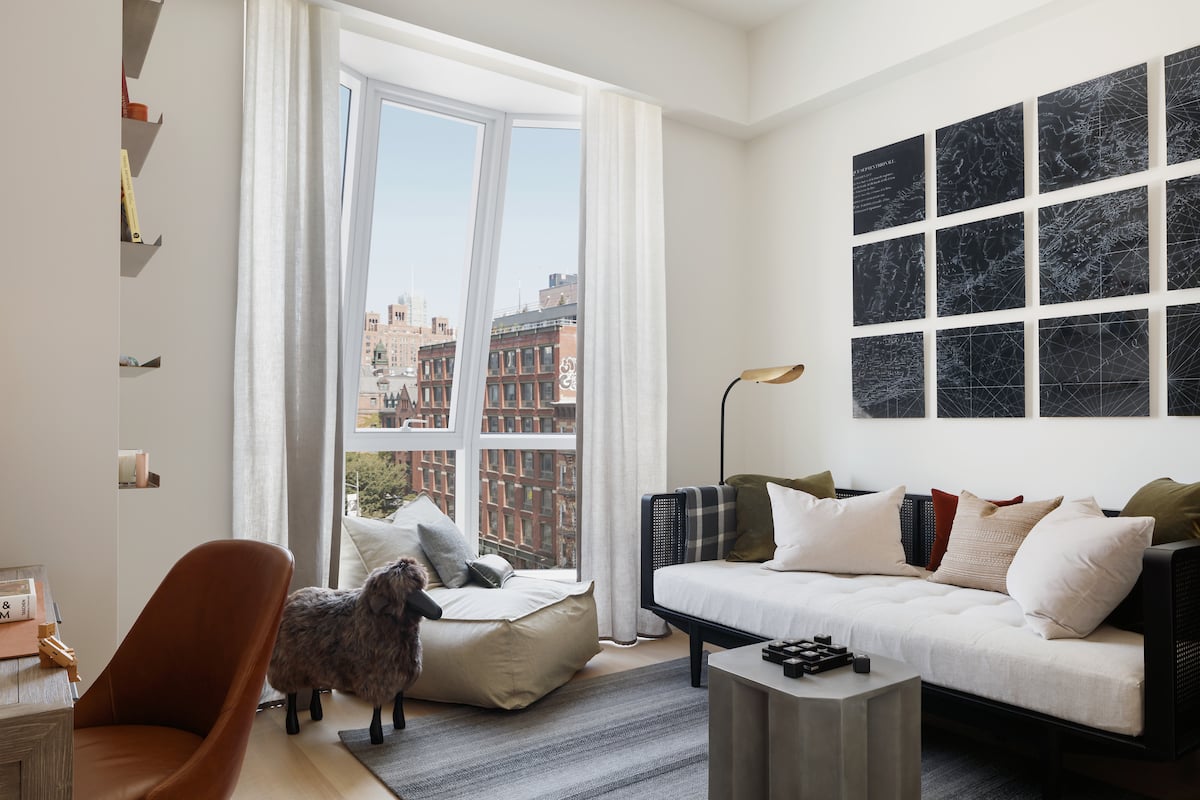 Finally, if you want to give bay window's a modern spin, check out the three-dimensional ones at brand-new Lantern House in Downtown Manhattan. In that project, by Heatherwick Studios with interiors by MAWD, the windows expand your view and provide visual interest, inside and out. The middle sash is hinged, too. 
What you can expect to pay
Fixed are the least expensive followed by single hung and double hung, with casement in all its iterations costing slightly more. In all cases, the more muntins you add, the higher the price. 
Anna Karp, CEO and co-founder of renovation firm Bolster (fyi, a Brick sponsor), provided the costs for a recent project in Astoria in which the muntin-free double-hung aluminum windows, including frame and sill, was $2,420 each from Andersen (there were 12 for this project, putting the total at just over $29,000 plus installation). Note that pricing may have risen since then, though this can help you ballpark your own job costs. 
Average pricing for Marvin, another go-to window provider, breaks down as follows: $700 for single-hung, $1,200 for double-hung, $1,100 for casement, and $650 for its popular awning style (it has a flush and narrow frame and opens completely from the bottom to maximize both view and ventilation). 
As always, pricing depends on the size of the windows and their location, as does the cost of installation.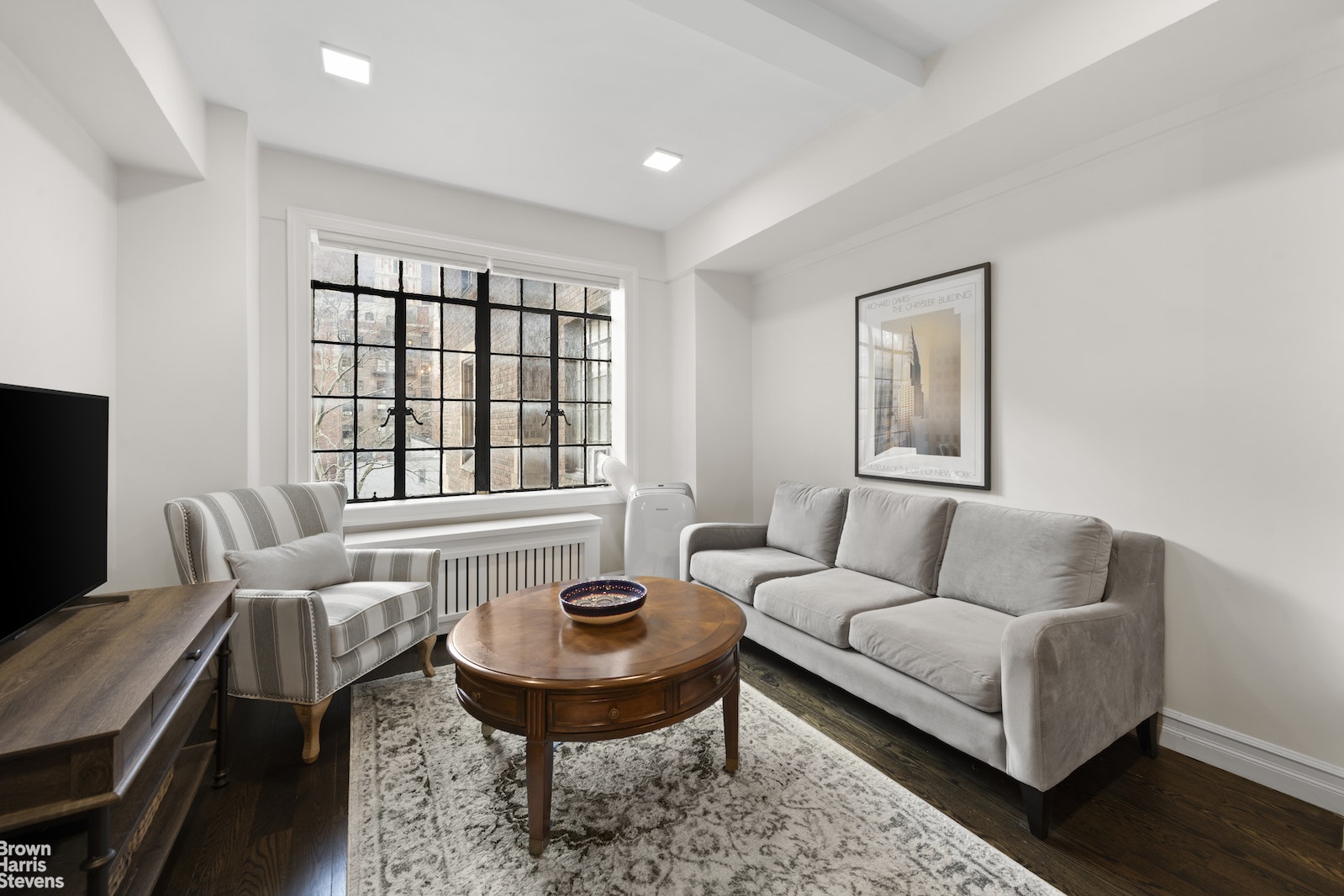 Do windows impact resle value?
To bring the discussion full circle, replacing windows is a huge ordeal and investment of time, energy, and money (plus there's no way to get around all the dust and other inconveniences that come with the job if you aren't doing it as part of a gut renovation). 
So having new windows in place will be a big selling point, especially in showcasing a view or saving on energy costs. That's especially true in prewar co-ops and brownstones, where the original windows are notoriously drafty. 
Then there's the potential wow factor. According to Matthew Cohen, a broker at Brown Harris Stevens and the listing agent for an apartment at 45 Tudor City Place (shown above), with west-facing casement windows and views of the Chrysler building and Tudor Park, "Buyers gravitate toward this listing because of the historic perspective from the casement windows mixed with the modern finishes of the interior," he says.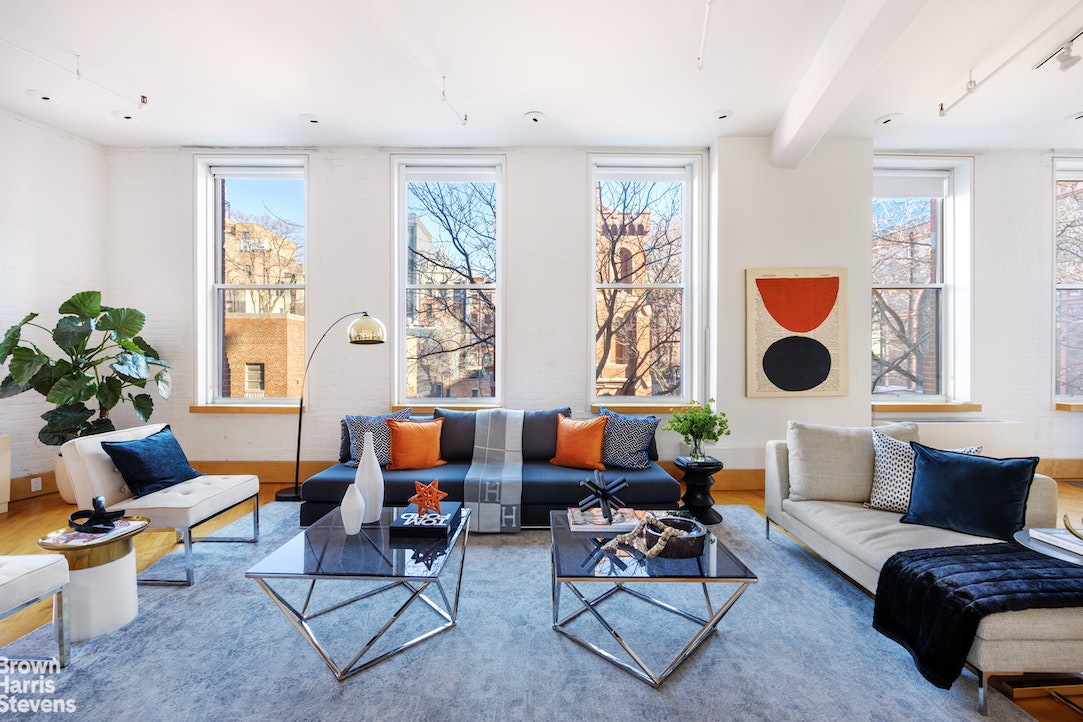 Even double-hung windows can make a serious statement, as in the oversized north- and east-facing ones overlooking tree-lined Mulberry Street in the condo conversion shown above at 285 Lafayette St. in Soho/Nolita (in a former chocolate factory). 
The upshot
Here's a nice summation of the double-hung-vs.-casement decision by Coburn of The Brooklyn Studio:
A casement when open can provide a larger area of air for a room and give a more modern look to a project. The problem is that in a downpour or any reasonably rainy day, it allows water into the house and is exposed to water in a potentially damaging way.
Double-hung windows, when used correctly, allow for amazing cross ventilation in a house and are easier to deal with in terms of most window treatments.
"In my own house, I have double-hung windows in the Greek Revival street-facing façade and a combination of picture windows and casements facing the garden," he says.
Brick Underground articles occasionally include the expertise of, or information about, advertising partners when relevant to the story. We will never promote an advertiser's product without making the relationship clear to our readers.