Getting Ready
2023 NYC real estate forecast: Buyers make a move, sellers return, renters get some breathing room
Mortgage rates expected to settle around 4.5 percent near the end of 2023
Buyers remain stuck in wait-and-see mode for the first three to six months
Renters experience a more normal hunt as bidding wars for rentals become rare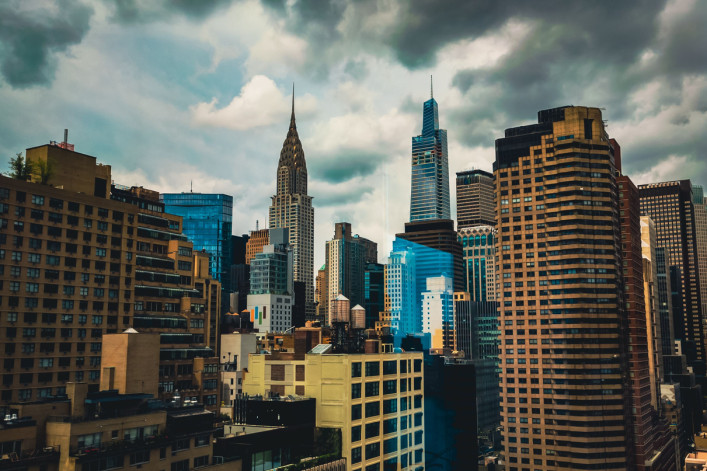 New York City's real estate market slowed dramatically in 2022 after booming in the second half of 2021, but that didn't mean buyers or renters caught much of a break last year. Prices and rents remained frozen near record highs despite a plunge in demand.
Whether the U.S. slips into a recession is still a major question mark for 2023. But thanks to a steady stream of newcomers and unrelenting demand for real estate, NYC usually rebounds faster from a decline and brokers expect the same to happen in the coming year. As Kobi Lahav, senior managing director and director of sales of Living NY, tells Brick, "I don't think a recession will affect New York the way it will the rest of the country."
Still, if bankruptcies and job losses mount, "people will think the sky is falling," Lahav says. That's when buyers should make a move. "Sellers will be more negotiable rather than a year from now," he says.
If you're a renter looking for a new apartment in the New Year, expect a more normal experience in which block-long lines to view an apartment and bidding wars are rare. Rents have stopped rising and some real estate professionals think they may even come down in 2023.
Our 2023 forecast is designed so you can skip ahead to the section most relevant to you via the links below. However, because each segment of the NYC real estate market is interconnected, we recommend reading through the entire article when you have the time.
·   2023 real estate forecast for NYC renters: A return to a more normal search
·   2023 real estate forecast for NYC buyers: 'Your competition is sleeping'
·   2023 real estate forecast for NYC sellers: Buyers return to kick the tires
Whether you plan on buying, selling, or renting a new place, here's what you need to know to achieve your real estate goals this year. 
The big question is will New Yorkers see some relief in the new year from soaring rents?
After hitting new heights this spring and summer (Manhattan's average rent passed $5,000 in June and the median rent hit $4,000 for the first time in May, according to the Elliman Report), NYC rents closed out the end of 2022 still stuck near record highs, while slowing demand for new leases didn't help apartment hunters at all.
Case in point: In Manhattan, new leases were down nearly 7 percent year over year in November, but the median rent was $4,095 and average rent was $5,249, both the third highest on record. In Brooklyn, while November's median rent slid to $3,300, it was the previous all-time record prior to June. And in Queens, the median rent in November was $3,161, which was the second highest on record.
Rents remained close to their all-time highs largely because many buyers who sold something have been choosing to wait out this market cycle in a luxury rental instead. With cash in the bank from a sale, they can afford higher rents for luxury apartments—one of the main reasons NYC renters saw widespread bidding wars for rentals during the warmer months.
NYC rents 'could decline in the coming months'
There are some signs that 2023 will offer apartment hunters some breathing room: Bidding wars are largely gone, concessions like one or two months free are showing up again, and rents are not marching higher every month.
"Rents don't have the upward trajectory they've had over the prior years but they are still remaining fairly close to all-time highs," said Jonathan Miller, president and CEO of appraisal firm Miller Samuel and author of the Elliman Report.
A more stable year for renters is the prediction from Allia Mohamed, CEO of rental listing and building review site openigloo. 
"Since summer 2022, rents have stabilized. Even increases on lease renewals have remained [below] 5 percent indicating there is no longer an appetite for 20 percent increases. We expect this attitude to continue into 2023 with the usual seasonal upticks throughout the year," she says.
Those major 20-percent rent increases—as well as sky-high broker fees seen last year—could finally bring Good Cause eviction legislation to fruition. "We predict that restrictions on rent increases and caps on broker fees will be a serious part of regulatory discussions in 2023," Mohamed says.
Kimberly Jay, a broker at Compass, says that there's a chance rents could decline in the coming months. "The rental market is always the weakest from October through February. We are already seeing prices come down," Jay says. "I'm hearing that a lot of landlords are not increasing the rent as significantly as before."
Demand for apartments is cooling, says Kenny Lee, an economist at StreetEasy, who predicts that as a result, rents will come down slightly in 2023.
"Renters were squeezed really hard by soaring rents last year. Affordability shrank," Lee says. But there was a shift at the end of the year: "In November one in five listings cut asking rent, up 9 percent compared to the previous year."
One reason is the season: Fewer people move in winter. Another is renters' willingness to move to farther flung NYC neighborhoods for more affordability, so landlords are under pressure to lower prices to attract new tenants. StreetEasy's annual list of the top NYC neighborhoods to watch in 2023 highlights this flight to affordability—showing searches for listings in Bushwick, Elmhurst, Woodside, and Sunnyside rose by 30-40 percent in 2022.
But there are multiple factors (alongside a lack of inventory) that will keep rents from falling significantly and so a "sharp drop won't happen," he tells Brick.
One of those factors is privacy. Simply put, New Yorkers want to live alone and are willing to pay more to avoid roommates, according to StreetEasy research, even though it means forgoing potential annual savings of about $15,000 by living with roommates, Lee points out.
As a result, demand for studios and one bedrooms is one and a half times the demand for two bedrooms, and rents for those types of apartments have soared, he says—a trend that shows no sign of stopping.
Grab those concession before they disappear
This winter, concessions made their return. Landlords offer these freebies to entice renters to sign a lease when rental activity slows. Currently, the concessions renters can get are minimal, usually one free month or a paid broker fee, and are becoming more widespread.
In Manhattan, the market share of apartments leased with a concession was 16 percent in November, up from a low of around 11 percent in August and September. (Of course, this is nowhere near the level of concessions seen during the pandemic, when 60 percent of leases in October 2020 came with a deal.)
Sammy Ahmed, regional leasing manager for Clinton Management, says landlords were expecting a busy winter like the past two years, but that's turned out not to be the case. 
"We were noticing other landlords offering one month free, so we bumped our concession to two months free on a 14-month lease," Ahmed says. He represents 311 11th Ave., a new rental building with 60,000 square feet of amenity space.
Robert Rahmanian, co-CEO at real estate brokerage REAL New York, recently told Brick that concessions are back because the rental market has seen a decline in leasing faster than some brokers and landlords predicted—and the economy is to blame.
"People are fearful of a looming recession and they're being more conservative about how they're spending rent," he says, adding that he expects rents will rise again in March at the start of the spring cycle, spurred by limited supply. "NYC does not have enough supply currently or in the pipeline," he says.
Arik Lifshitz, CEO of DSA Property Group, says he expects a seasonal market with rents rising in March or April and landlords dialing back concessions or eliminating them all together. (But if you rent in one of their buildings, no freebies for you. The company doesn't believe in concessions, Lifshitz says.)
How will job losses impact the NYC rental market?
Business headlines have been dominated by reports of layoffs at tech companies and on Wall Street, but the real estate professionals that Brick spoke to do not think NYC will see a replay of what happened during the shutdown, when many renters who had lost their jobs abandoned their apartments.
"Layoffs cause tremendous hardship, but the NYC job market is growing," Lee says.
According to monthly economic data from NYC Comptroller Brad Lander, private employment increased by roughly 13,000 in October to 3.991 million, or about 97.2 percent of the pre-pandemic peak. Employment in food services and hospitality increased by almost 10,000 jobs, the largest increase of any category, followed by health care, and the arts and entertainment—however, with the exception of health care, these fields are still below pandemic levels of staffing.
But inflation is easing, the comptroller's report says, with inflation for the metropolitan area continuing a slow decline of an annual rate of 5.9 percent in November, down from 6.0 percent in October, and 6.2 percent in September.
Still, many companies traditionally wait until after the holidays to announce layoffs, especially retail companies, so job losses could spread beyond tech and Wall Street.
Even so, the sentiment is that the impact on the rental market won't be very dramatic.
"Unless NYC falls into a severe recession, we won't see a wave of lease breaks like we did during the shutdown," Lee says. "Some renters who suffer job losses may move in with friends or family," he predicts.
"I don't foresee a return to the days of dropping keys on the counter and walking away," Ahmed says. "We're seeing a lot of newcomers to the city signing leases," he says, adding that 17 percent of leases signed in the past three months at buildings his firm manages came from renters new to NYC.
He expects the transition from hybrid to full-time in the office will pull more renters into the city and will encourage current renters to renew. A building he represents, 312 11th Ave., is seeing a 90 percent renewal rate, he adds.
Searches on StreetEasy appear to suggest that NYC is still drawing lots of interest from renters outside the city. In November, search traffic from areas outside NYC was almost double the level prior to the pandemic. Renters in Washington D.C., Boston, and Atlanta generated the most searches.
Will NYC get crime under control in 2023?
Crime in the city is another, more intractable problem that is impacting the real estate market. Violent crime rose in NYC in 2020 and 2021 (as it did across the U.S.) even though those levels are below (in some cases far below) NYC crime rates for previous decades, for example when the city was gripped by the crack epidemic in the late 1980s.
The absolute numbers don't seem to matter. Buyers and renters are scared, brokers told The Real Deal. They're nervous as a result of random, horrific crimes, like April's subway shooting in Sunset Park, which injured 10 people. Republican Lee Zeldin's close race for governor against Democratic incumbent (and winner) Kathy Hochul made crime a central focus and tapped into this fear.
"I'm surprised crime hasn't been more of a deterrent to newcomers," says Lifshitz of DSA Property Group. He says that lack of available apartments is the reason demand didn't plummet this year.
In November, Mayor Eric Adams unveiled a new plan to involuntarily hospitalize people with severe mental issues who cannot care for themselves, but Lifshitz wonders "how long will that take to have an impact?"
If you're a NYC buyer hoping for prices to plunge in 2023, you're going to be disappointed. This is NYC we're talking about, which means prices won't come down drastically. On the other hand, lots of buyers are spooked so you do have the field to yourself, so to speak.
Maybe you've read somewhere about real estate prices plunging—those headlines are not referring to NYC. The real estate market here is very different, and even when sales volume practically evaporates—like it has now—that doesn't mean a fire sale. Expect small discounts in 2023—or more likely, negotiability on closing costs and other perks.
The city has seen a reversal of what happened during the early part of the pandemic. At that point, "there was a stunning influx of demand," says Pierre Debbas, managing partner at real estate law firm Romer Debbas who handles thousands of real estate closings. "It was ironic that so much wealth was created and a lot flowed to NYC," he says.
Most buyers remain stuck in wait-and-see mode
But that's all changed now. Demand has "fizzled out and every sector is down," Debbas says. He's seen a 35 percent decline in transactions in the third quarter compared to the first. "The urgency has been sucked out of the market," he says.
Buyers are in a wait-and-see mode, watching for what will happen to mortgage rates. Debbas isn't alone in predicting NYC will be stuck in this holding pattern for the first three to six months of the year. With interest rates slightly improving, eventually banks may bring down rates to attract new business, but it all depends on whether the Fed tackles inflation, he says.
He foresees a return of sales activity in the middle to end of the second quarter and a more normal second half of the year. But "pricing is not going to come down in affluent areas," he says, noting that many NYC sellers who own second (or third homes) don't feel pressure to lower prices. "I have clients who hold onto apartments for years here. It's a different ball game," he says.
Lower inflation could lead to lower borrowing costs
Miller points out in his weekly newsletter "Jonathan Miller's Housing Notes" that the Fed's latest move—a smaller than usual increase—is a sign that inflation is starting to ease.
"With lower inflation usually comes lower borrowing costs and higher home sales, something market participants hope comes soon," he writes, noting that the Fed's December 14th move raised interest rates by 50 basis points, unlike the last four 75 basis point increases.
"Even though the Fed suggests more rate hikes to come in 2023, the heavy lifting has been accomplished. The forecast seems to be 75 basis points more but spread over two to three announcements in 2023," Miller says.
The smaller December rate hike is a positive development for buyers, says Melissa Cohn, regional vice president of William Raveis Mortgage. It's a sign that the Fed is easing off the gas a little and means good news for mortgage rates in 2023, she says.
As the Fed's rate increases slow the economy, she says, "the Fed will be forced to stop hiking and then start to lower rates to get the economy back on track."
Mortgage rates climbed from around 3 percent to more than 7 percent in 2022—and they're not going all the way back down in 2023. Cohn predicts that near the end of 2023, rates should settle around 4.5 percent. And price increases will be in the picture again once rates come down: "When rates are lower again, prices—especially in areas with below-average inventories [like NYC]—will rise." 
The sales market is cooling, not crashing
It will take some time to revert to a scenario of lower mortgage rates and rising prices. In the meantime, brokers and analysts say watch for more price cuts in a cooling—but not crashing—NYC real estate market.
John Walkup, co-founder of real estate data analytics firm UrbanDigs, says the NYC market is essentially reverting to seasonally appropriate levels.
UrbanDigs' market snapshot for mid-December finds the number of contracts signed on a weekly basis remains between 2021 and 2019 levels, and new listings coming to the market on a weekly basis remain low—which is typical for this time of year. 
"Perceptions of the current market don't seem to match the data," he says. "Sure, the market is slower with less deal volume and prices declining in tow, but the fact remains that units priced at the market are still trading in less than 30 days at their asking price."
If you're an all-cash buyer or an investor, the early part of 2023 will be the time to get a deal. With less competition, you'll find sellers more negotiable.
"For cash buyers, or buyers financing 50 percent or less, this is a moment to try and snag something," says Jeremy Kamm, an agent at Coldwell Banker Warburg.
Jared Barnett, an agent at Compass, says he is working with all-cash investors who are currently taking advantage of scarcer competition and the strong rental market. 
Expect sellers to become more negotiable
You can expect price cuts after Christmas, says Nicole Beauchamp, a broker at Engel & Völkers. But buyers don't necessarily need to wait for a seller to drop the price to get a discount, she says. Buyers can make the first move, she says.
There are some listings on the market that have had no price reductions—she recommends buyers zero in on those listings and make an offer. That's what she's doing with her clients.
"We're trying to get a sense of who has had a come-to-Jesus moment about pricing," Beauchamp says, referring to sellers who have finally accepted they're never going to get sales prices their neighbors achieved in the early part of 2022.
Tell-tale signs of listings ripe for negotiation include listings that have been on the market for over 100 days with no price cut, or listings in buildings where other units have sold with multiple price drops.
A recommendation from Beauchamp for buyers, especially those who can't compete with all-cash buyers—like international buyers—is to focus your apartment search on co-ops that need some TLC. 
Co-ops are generally cheaper than condos, but on the flip side you have to jump through a lot of hoops to get approved by the board and submit your finances to intense scrutiny, plus live with rules about renovating, subletting, pieds-à-terre—and a lot more. All these downsides are deal breakers for foreign nationals.
"An international buyer is not looking at co-ops and certainly doesn't want to get involved in a renovation," Beauchamp says. (For more intel read, "They're back: NYC buyers can expect more competition from foreign investors in 2023.")
Buyers may find deals at new condo developments
Developers of brand-new condo buildings often offer incentives at the end of the year to get deals done, especially if sales are below the 15 percent threshold required for the project's approval by the Attorney General's office. Some of those deals may still be around in the first quarter, says Dawn David, a broker at Corcoran, making this a segment of the market for buyers to consider.
Much depends on the timing of the project. She represents The Wales, a hotel-condo conversion in Carnegie Hill, where close to 50 percent of units are sold.
What sort of incentives can new condo buyers get? Think closing credits, a discount on the storage unit, "maybe a little off the price depending on the project," she says. Another tip: She says look for units that don't have as nice a view as others in the building—those can be an opportunity to get a discount.
To those buyers who are nervous about mortgage rates, she recommends taking a broader historical perspective and acting soon, because like other brokers, she's seeing more interest from foreign investors.
"These are not high interest rates, these are normal interest rates," David says. "More than half your competition is sleeping now," she says, waiting for rates to come down to more comfortable levels.
"January and February will still be a good time to get something done before foreign buyers return in force," she says.
What are big trends for new development?
Considering buying something new in 2023 and want to live greener? Environmentally friendly design is a major trend for new development. You'll find more NYC projects incorporating Passive House design, which uses airtight construction to reduce heating and cooling costs and improve indoor air quality. Some new Passive House projects include 210 Pacific Street in Cobble Hill and Lexè at 669 St. Mark's Ave. in Crown Heights.
Similarly, Vandewater, a new condo project in Morningside Heights, is LEED Gold certified, designed with sustainability goals for energy, water, waste, and indoor air quality.
Many NYC buildings will also be going electric in the new year to comply with Local Law 97 to reduce energy emissions and for cleaner indoor air. New condo projects like Selene, at 100 East 53rd in Midtown, have Gaggenau induction stoves, which don't give off the harmful pollution of gas stoves.
The question for NYC sellers in 2023: Will rates come down low enough to make it worthwhile for you to sell and buy something else?
Throughout 2022, as mortgage rates edged higher and higher, sellers who had bought in recent years, when the cost of borrowing was at historic lows, retreated from the market. Consider this: 84.4 percent of owners in New York State have a mortgage rate below 5 percent, according to first quarter data from Redfin. This discourages sellers, after all why give up a low rate to borrow at a much higher one? You can't take your low rate with you when you buy.
"Sellers got cold feet about listing," says Lee of StreetEasy. "A lot of them scored really low rates during or before the pandemic and they were unwilling to give up low financing."
In the new year, unless there's a surge of new listings, there won't be a sharp drop in prices, he says. But still he expects prices to come down—just not dramatically, to attract offers.
On the one hand, the city continues to draw out of town and international buyers. And on the other, even modest drops in mortgage rates could return some purchasing power to buyers.
"When competition is thin, listings sit for a long time. Sellers are more incentivized to entertain negotiations," Lee says.
Some sellers are getting the message: In November, NYC listings rose for the first time since July 2021, according to StreetEasy's market report, which also found that 35 percent fewer NYC properties went into contract compared to one year ago and 11.7 percent of sellers cut their asking prices, up 2.1 percentage points  from one year ago. 
"[Sellers are] starting to understand that where they listed six months ago is no longer market value," says Kate Wollman-Mahan, an agent at Coldwell Banker Warburg.
However, this may be an example of too little, too late.
"The buyers I am working with think prices are still too high," says Jay of Compass. "Many sellers have not lowered their prices enough to meet the buyers' expectations."
A market update from UrbanDigs for the first week of December indicates many NYC buyers may be frustrated with sellers' pricing. The report, which tracks deals in Manhattan, shows that there's been a drop in the number of contracts signed, and prices have remained relatively higher. Pending sales will likely close the year at the lowest levels for December in 10-plus years and with fewer new listings added to the market for the full year than in 2021, the report says.
Many sellers are likely to be in a holding pattern until spring.
"Smarter sellers are waiting for mortgage rates to flatline," to jump in the market, says Briggs Elwell, co-founder and CEO of RLTY Capital. "We're seeing sellers say they're waiting for sp­ring—for the next Fed interest rate hike," he says, adding that his firm anticipates mortgage rates holding around 5 percent.
"Obviously the difference between 7 percent and 5 percent is significant, and there's no guarantee rates will come down to 5 percent," he says. "But why have listings sit on the market and accrue days on the market."
With the Fed "hinting at a deacceleration of rate hikes," Briggs says, there will be fewer shocks to the economy. And looking ahead, he says, buyers "will become accustomed to where we've landed in terms of rate hikes."
Brick Underground articles occasionally include the expertise of, or information about, advertising partners when relevant to the story. We will never promote an advertiser's product without making the relationship clear to our readers.