Sell
They're back: NYC buyers can expect more competition from foreign investors in 2023
Rising interest from overseas investors should put homegrown NYC buyers on alert
International buyers typically pay all-cash and don't haggle about the price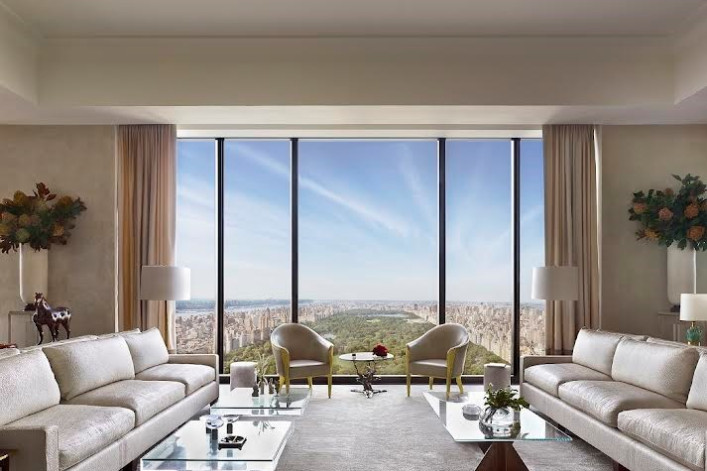 If you're in the market for a new condo or townhouse in New York City, you can expect to face increased competition from foreign buyers in the new year, brokers tell Brick.
But many may be window shopping, at least in the early part of the year, since one real estate lawyer who represents foreign clients says deals involving international buyers ground to halt in 2022. That discrepancy could be chalked up to a matter of timing, since buyers work with their brokers first, then with their lawyers.
Still, brokers say foreign buyers are poking around the city more (or asking their brokers to do so), and that should put homegrown buyers on alert: International buyers typically pay all-cash and that can be difficult to compete against. (Brick has you covered: Check out "How to compete with an all-cash offer.")
Kobi Lahav, senior managing director and director of sales of Living NY, says he's getting lots of phone calls from foreign investors looking for opportunities in NYC. They know rents are high (so they can get a good return on their investment) and prices in some neighborhoods are down. 
It's a strategy for those who face instability in places around the globe. Traditionally, foreign buyers buy here because they want to preserve wealth or avoid having their government seize their funds, Lahav says. In places that are getting tense, "if you have wealth—you need to move it," he says.
Swooping in, paying all-cash, and not haggling
He says that NYC buyers get upset when an international buyer swoops in and pays all-cash—and doesn't haggle about the price.
Buyers "from overseas don't care if the price is $2.3 or $2.4 million. It doesn't matter to them," Lahav says. For example, he points to Israelis who have been buying in NYC recently thanks to a strong shekel. Locals, on the other hand, need convincing "that the market is not crashing."
In his view, there are a lot of destabilizing situations around the world that are bringing buyers into NYC, which in turn will eventually drive prices up in 2023.
For that reason, "if you ever wanted to buy, the next six months is the time to buy," he says.
A trophy property on Billionaires' Row for a Chinese investor
David Kong, an agent at Keller Williams NYC, says that Chinese investors want to park their money in U.S. real estate even if it means taking at a loss because of the strong U.S. dollar. They have lots of concerns over how much control the Chinese government has over businesses, he says.
And he says South Korean investors are buying here because of restrictions on wealth transfer and very high taxation, as well as concerns over tensions with North Korea.
"With both groups, they see the U.S. as a more stable country—for now—with opportunities for the future and at the very least opportunities for high-level education," he says.
Chris Fry, a broker at Elegran, recently represented Tim Gong, a Chinese investor with a $15 million stake in TikTok who bought two sponsor units at 111 West 57th St. for a total of $34 million. Apartment #52 is a full-floor, three bedroom, three-and-a-half bath with 4,182 square feet and floor-to-ceiling views of Central Park.
The other unit, a two-bedroom, three-and-a-half bath has 2,779 square feet with a wrap-around outdoor space.
"Not only is this a sound investment for the buyer, with U.S. property still perceived as a safe haven, but the sale is also indicative of the cachet and continued allure of Billionaires' Row to offshore investors," Fry says.
Big, marquee purchases aside, one prominent law firm says deals involving foreign buyers have not been happening in a big way, at least not last year.
"Our firm is one of the biggest firms representing foreign nationals and it is quiet," says Pierre Debbas, managing partner at Romer Debbas. He says, as of mid-December, the firm was seeing few deals involving foreign buyers. "If anything, our clients are selling as opposed to buying."
It's a surprising turn of events, he says.
"We thought that foreign nationals would seize the opportunity to buy during Covid and then when the travel ban was lifted. Now that the U.S. dollar is on par with the Euro, the result is a decrease in capital from abroad," he says.
However Briggs Elwell, co-founder and CEO of RLTY Capital, says there are a lot of "eyeballs looking at NYC listings" among the international buyer pool and they aren't turned off by the exchange rate.
It's good news for NYC sellers, he says, pointing to the massive surge in demand after the lockdown period. Those buyers "not going to buy again very soon" considering the mortgage rates they're sitting on. That only really leaves one buying demographic for sellers to tap: international buyers, he says.
"The stability of our market outweighs currency concerns about the dollar," Elwell says.
Brick Underground articles occasionally include the expertise of, or information about, advertising partners when relevant to the story. We will never promote an advertiser's product without making the relationship clear to our readers.