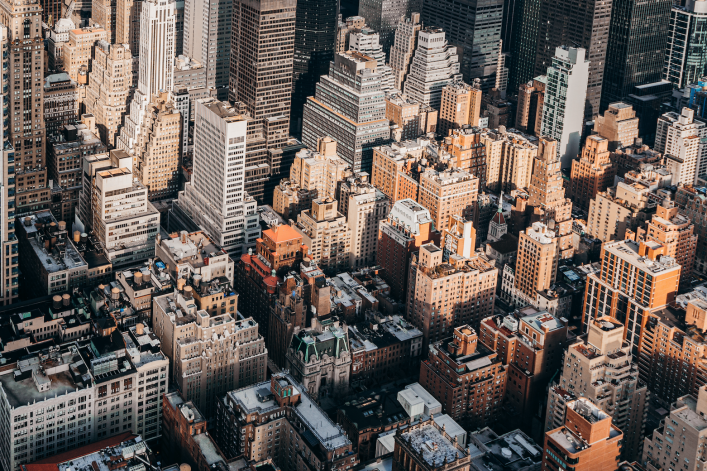 New York's legislative session ended earlier this month without passing the Good Cause Eviction bill, which would have ensured automatic lease renewals for a nearly all market-rate renters, blocked major rent hikes, and prevented eviction unless there was "good cause."
The proposed law got sidelined by the legislature's focus on abortion rights and gun restrictions in the final days of the session. Lawmakers also stuck to issues like redistricting and their own elections instead of more complicated and controversial reforms like Good Cause. In the end, elected officials had too many doubts about the eviction-prevention bill to push it through, but activists say they will keep fighting to get it passed in the future. 
As the law currently stands, if you rent a market-rate apartment, the owner can choose to not renew your lease for any reason—even if you've been a good tenant and paid your rent on time. 
Another provision in the bill would limit a landlord's ability to raise the rent to either 3 percent of the current rent or 150 percent of the annual percentage change in the rate of inflation, whatever is higher. It also allowed tenants to challenge higher rent increases. If there was ever an argument to protect tenants from high or unjustifiable rents, it was lease renewals of up to 60 percent or more that many tenants have faced since the market picked up over the past year. But it wasn't to be. 
In the end, other legislation took priority
According to The Real Deal, the bill was ultimately sidelined by the passage of an abortion rights package with the likelihood of Roe v. Wade being repealed. As time ran out to get Good Cause passed there was also an urgency to prioritize gun restrictions in response to mass shootings in Buffalo and Uvalde. 
Redistricting set off a scramble for seats
Another distraction, according to a real estate insider quoted in Curbed, was redistricting, and the fact that lawmakers are having to raise money for their re-election campaigns. Passing complicated legislation is problematic at the best of times but few want to put their necks out for something controversial if they risk losing their seats in an election year. 
The clock is also running out on the 421-a tax break, which has benefited developers and—in an imperfect way—allowed for the construction of affordable housing. Reforms for the program have also been sidelined. 
Landlords successfully argued the bill was flawed
At a hearing earlier this year concerns were raised about the bill being a taking of private property from landlords who have invested their lives into creating and maintaining safe housing for renters.
Small property owner Robert Lee identifies with this description. He owns five multi-family buildings in North Brooklyn and says landlords are being squeezed by rising utility costs, insurance premiums, and taxes, and the bill is riddled with problems and would have overwhelmed the courts as tenants challenged rent increases. He says, in speaking to lawmakers about the bill, he believes a lot of them had doubts. 
Tenant activists expressed deep disappointment that lawmakers had seemingly caved to the message that landlords would be ruined if the bill passed.
Cea Weaver, campaign coordinator of the statewide pro-tenant coalition, Housing Justice for All, said in a statement: "Good Cause would protect tenants and landlords alike from the corporate landlords and private equity firms who are preying on our neighborhoods, and who spent millions in a desperate effort to kill this bill."
The bill, sponsored by State Senator Julia Salazar has been introduced twice, originally as part of the sweeping rent reforms of 2019, which capped the security deposit to one month's rent and made it more difficult to remove rent-stabilized apartments from the city's housing inventory.
The pandemic then shifted priorities to eviction moratoriums and rent relief but Good Cause will inevitably be introduced in the next legislative session. Weaver says the bill will eventually be passed. "When it does, we won't forget those who looked away and stayed silent instead of taking action," she says.
Brick Underground articles occasionally include the expertise of, or information about, advertising partners when relevant to the story. We will never promote an advertiser's product without making the relationship clear to our readers.