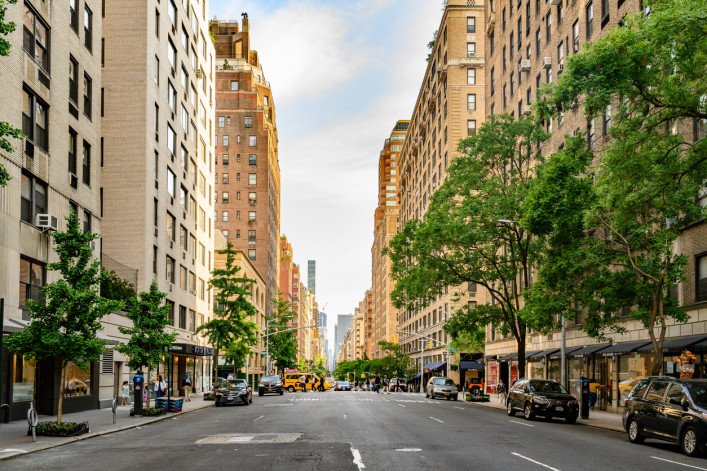 Many New York City co-op and condo boards are about to face a "reckoning" when compliance with a local law requiring buildings to limit harmful energy emissions gets serious.
That's the takeaway from a new edition of Talking Manhattan, a podcast hosted by Noah Rosenblatt and John Walkup, co-founders of NYC real estate data site UrbanDigs, which featured guests Orest Tomaselli, president of project review at CondoTek and owner of Strategic Inspections, and Ben Willig, an agent at Elegran.
Under Local Law 97, which passed in 2019 as part of the city's Climate Mobilization Act, buildings 25,000 square feet and larger have to limit their greenhouse gas emissions. The law comes with some teeth: Starting in 2024, buildings that are not in compliance will face a fine of $268 for every metric ton of carbon dioxide above the building's limit. (And that's not the only headache condo and co-op boards are facing: There are changes to other local laws concerning facades, indoor allergens, and gas lines as well.)
"This isn't an apocalyptic conversation," Tomaselli says on the podcast, "but there are some serious requirements coming for these buildings."
(A group of condo and co-op buildings filed a lawsuit in May to block Local Law 97 because of its "devastating penalties," Habitat Magazine reported. Tomaselli says he doesn't think it will be successful.)
Using reserve studies or energy audits to prepare for Local Law 97
He says smart co-op and condo boards are undertaking reserve studies—which take into account the remaining usual life of a building's components and the cost to replace them—or energy audits—in order to prepare for 2024.
The result of these studies is generally a recommendation to build up a building's reserve fund in order to avoid using special assessments to address capital improvements—a departure from the status quo for many NYC buildings where raising common charges or maintenance fees is an unpopular move. Tomaselli says a lot of buildings are going to be dealing with major financial issues as a result, on top of soaring inflation and interest rates. "It will be a little bit of a reckoning," he says.
It's also something of a Catch-22. "Most buildings have not obtained reserve studies and have no idea what they need in terms of capital," he says. Without an engineer taking a close look at a building, "you don't know what it is going to cost to comply," he says.
It's not only boards that have been flying blind—a buyer considering a building with low reserve funds could be in for a shock when the building need to raise funds to come into compliance. Even with the benefit of a lawyer's due diligence, it can be tough to gauge what will be the cost of retrofitting. So if you're buying a co-op or condo in a NYC building 25,000 or larger, questions about how the board is dealing with Local Law 97 and the health of their reserve fund should be a major concern.
And making the issue even more complicated for buyers, Tomaselli points out, is the fact that Fannie Mae and Freddie Mac, the government-backed entities that buy loans from banks, will no longer buy back loans from buildings that use assessments to fund major capital improvements or have significant deferred maintenance, which Brick Underground wrote about in December. The move is meant to prevent tragedies like the Champlain Tower condo collapse in Surfside, Florida. The new guidelines have implications for many lenders who tend to follow Fannie and Freddie's guidance.
NYC buildings have to "fund repairs a different way now," he says. "They have to have these reserves in place in order for buyers to get lending."
Brick Underground articles occasionally include the expertise of, or information about, advertising partners when relevant to the story. We will never promote an advertiser's product without making the relationship clear to our readers.