The Market
Concessions return to the NYC rental market as recession fears slow leasing activity
Share of listings with concessions rose to 11.5 percent in October after a seven-year low in July, per StreetEasy
A typical deal would be one month free for a longer lease of 16-18 months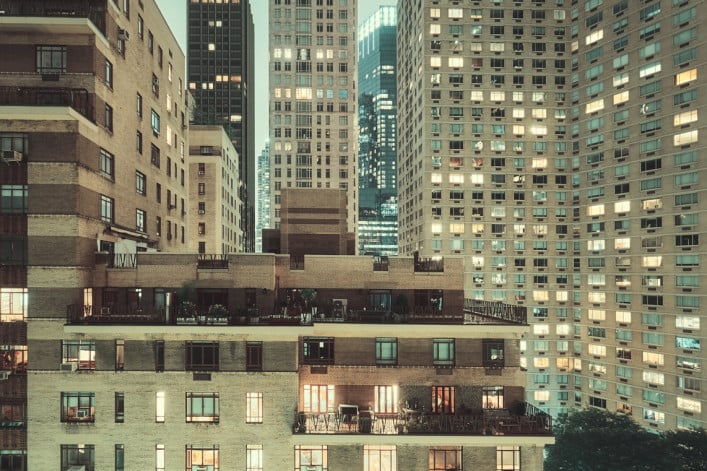 Renters searching for apartments in New York City are encountering something they haven't seen much of in a while: More landlords offering concessions, generally one free month or a paid broker fee.
It's a sign of a shift after a tough year for apartment hunters who have faced record high rents, limited availability, and bidding wars for rentals and even broker fees. Now the usual fall slowdown is being exacerbated by concerns over the economy and fears of a recession, so owners are seeing fewer applicants for vacant apartments than expected. As a result, some are bringing back freebies to entice renters to sign a lease and fill up vacant apartments.
As trends go, it is still a small one. Concessions are not back to the level they were this time last year. But it could be a "silver lining" for renters in what is still a tough rental market. According to a new report from StreetEasy, "the share of rental listings offering concessions of at least one month of free rent rose to 11.5 percent in October, rebounding from its seven-year low of 6.8 percent in July."
Rents remain stubbornly high in general, but slightly more owners trimmed asking rents in October compared to September, StreetEasy found: The percentage of rental listings that cut asking rents rose to 18.5 percent in October—the highest since the pandemic—from 17.6 percent in September.
Concessions were far more generous this time last year. According to the Elliman Report for Manhattan, Brooklyn, and Queens rentals, the percentage of Manhattan rentals that came with a concession in October 2021 was 31.5 percent. In Brooklyn and Queens, that share was even higher (34.1 and 36.9 percent, respectively).
Why more landlords are offering concessions now
On the Talking Manhattan podcast, Robert Rahmanian and Louis Adler, co-CEOs at real estate brokerage REAL New York, described the NYC rental market as being very different today than just a few months ago.
In fact just a month ago, Adler says, landlords were not offering concessions.
"You're definitely seeing concessions come back to the marketplace, Adler says. The discount is significant considering that "when you give a free month, you're essentially lowering the rent by 8 percent."
Speaking to Brick Underground, Rahmanian says that "over the last 30 to 45 days, the rental market has seen a decline [in activity] faster than some brokers and landlords predicted."
The reason for slower-than-usual rental activity is the economy, he says. "People are fearful of a looming recession and they're being more conservative about how they're spending rent."
Renters looking now are likely to encounter one month free but for a longer lease term, like 16-18 months, so landlords can get to a summer cycle, Rahmanian says, meaning a lease that ends during a busy leasing period. (During the height of the pandemic, when the rental market was stalled, owners were offering multiple months free on standard lease terms.)
Advice for NYC apartment hunters
Don't expect to find concessions everywhere you look. Traditionally they're found in luxury/new development, or buildings that are difficult to rent for some reason.
Rahmanian suggests taking advantage of the current rental market, where rents are slightly off their peaks from three months ago. If you're open to a longer-term lease into a summer cycle, you'll have more room to negotiate on rent," he says, cautioning that "this slowdown is very temporary."
He expects rents will rise again in March at the start of the spring cycle as a result of limited supply. "NYC does not have enough supply currently or in the pipeline," he says.
Also be aware that if you put off your search until in the dead of winter, when rental activity typically stalls and may be even worse this year because of the economy, in order to get an even better deal, you could be taking a risk.
"Waiting a few months may lead to more affordable opportunities, but seasonal declines in rental inventory during the winter months may limit available options," the StreetEasy report says.
Brick Underground articles occasionally include the expertise of, or information about, advertising partners when relevant to the story. We will never promote an advertiser's product without making the relationship clear to our readers.