Renovation
A NYC co-op owner (who is also an architect) needed help to make her renovation plan a reality
A Manhattanite embarking on a renovation needed some help. She was a registered architect, and so she came armed with a strong design vision, completed plans, and a realistic budget for her 800-square-foot, elegant prewar apartment on the Upper West Side. 
But there was one problem: She didn't have the insurance that her co-op required for her renovation. 
Enter Bolster's Agile x Bolster model, which was perfect for this homeowner, who wanted another set of eyes to review her plans and suggest revisions before filing with the Department of Buildings and starting construction.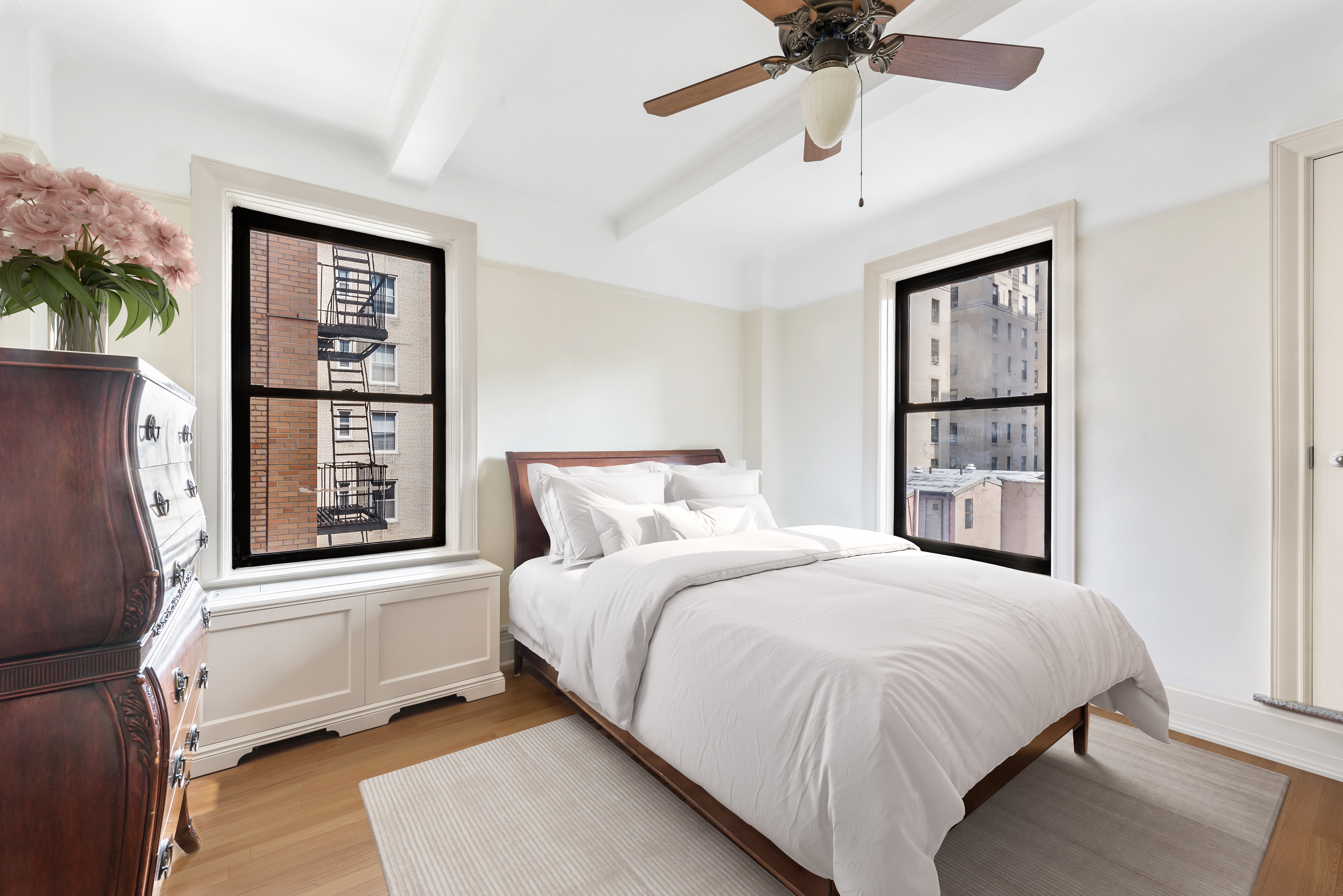 What is Agile x Bolster? 
Agile x Bolster offers in-house designers who can bridge a homeowner's vision from design to build in order to maximize the homeowner's construction budget and move into the build phase quickly and efficiently. It's the newest product offered by Bolster, providing a solution for homeowners who don't need to spend as much time or money on design.
Agile x Bolster is a good option for homeowners who:
Trained as an architect or designer and need support with the NYC Department of Buildings and/or their co-op board—like this Upper West Side homeowner 

Are doing a partial renovation (for example, redoing a kitchen and doing cosmetic work in the rest of the apartment).

Have existing plans in place already that only require a few tweaks.

Want to prioritize their schedule and invest mostly in construction rather than design fees.

Don't want to spend time on design on the front-end and feel like major design is overkill. 

Have a clear vision of what they want and do not need an architect to help them achieve their vision—just the right professionals to piece the project together.
Pro Tip:
Whether you're renovating a two-bedroom prewar co-op or a 4,000-square-foot brownstone, Bolster guarantees a beautifully designed home renovation risk-free and on-budget. "Expect flawless communication, white-glove service, and absolutely no surprise costs," says Bolster's CEO and co-founder Anna Karp. Ready to start your renovation? Learn more >>
Agile x Bolster is designed to help the homeowner jump through hoops quickly and efficiently. It is a great service because not only is the design process more cost-effective, the homeowner also receives the benefits of working directly with Bolster's in-house design team, which provides homeowners with renderings, mood boards, and a customized pricing presentation to achieve a viable vision for the renovation. 
The bonus of Agile x Bolster is that all of this is done accurately and in a matter of days—instead of months.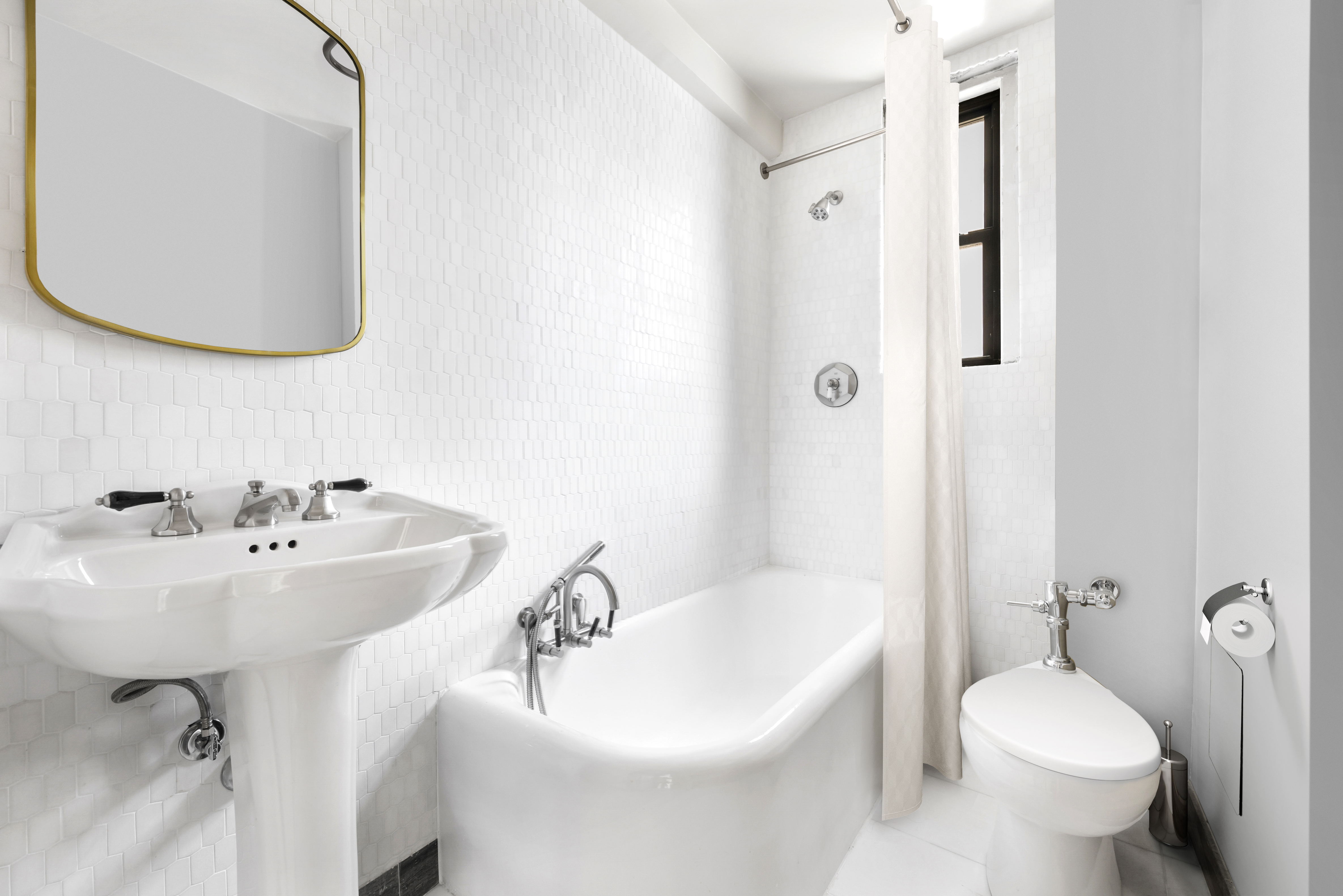 Hammering out a budget
The homeowner had a rough idea of what her renovation would cost and was realistic about her total budget when she initially reached out to Bolster. When she partnered with the Bolster team, they created a budget that worked with her goals. 
As in most major NYC gut renovation projects, the main cost driver for the renovation was plumbing. In this instance, that included updating the plumbing system, accounting for new fixtures and appliances in both the kitchen and the bathroom ($26,577), and electrical work ($12,192). Mechanical and HVAC are other common cost drivers in most renovation projects, but the homeowner did not require this type of work for her renovation. 
Design choices and costs
Because the homeowner's focus and priorities were not set on resolving structural issues, she was free to invest in areas of the home that were design-focused. The homeowner wanted to respect the history and aesthetic of this extraordinary Art Deco apartment in the heart of the Upper West Side. For example, she chose tile that reflected the architectural language of the building.
The kitchen serves as a major investment area for the homeowner. Her must-have item was a marble and ceramic hand-made kitchen tile (Terra Vecchio Isabella Field Decorative waxed tile in terra cotta, $21,412). Naica Quartzite slab countertops ($8,030) and Tappeti mosaic tile in red blend pulled the look together. The kitchen also included custom millwork ($25,500) and new appliances, such as a range and hood from Miele, and a Bosch dishwasher ($9,789). 
In the bathroom, the homeowner chose to again invest in tile work, which included Ann Sacks Hive wall tile in paperwhite. The bathroom was completed with cost-effective selections such as Kohler and Kingston plumbing fixtures and a brass medicine cabinet from CB2. 
In addition to renovating the kitchen and bathroom, the homeowner wanted to replace all windows, as well as some wood flooring and cabinetry. All other costs included doors and windows ($26,608), flooring ($32,430), walls and insulation ($22,481), demolition and labor costs, and indirect costs (such as overhead, profit, and mandatory insurance).
In total, the all-in, fixed-price renovation cost to renovate this Upper West Side prewar apartment was $320,480, or $401 per square foot. The Agile x Bolster renovation only took six months to complete.
Resolving the insurance problem
About that pesky insurance issue: As part of the Agile x Bolster process, Bolster reviewed the homeowner's existing plans and documents, and supported her in communicating with the board and the DOB. Bolster's team obtained the necessary approvals for the project to ensure compliance, and worked with the homeowner to produce an alteration agreement and procure the necessary workers compensation and general liability insurance policies (full coverage is a mandatory requirement when renovating in any co-op building in New York City). 
---
The Bolster Smart Renovation Zero-Risk Guarantee
How can a design-build firm guarantee a Zero-Risk renovation?

Bolster has pioneered Smart Renovation. We apply quantitative analysis along with our proprietary technology solution to identify and quantify the performance risk on every renovation project. The result is a personalized strategic approach to each renovation that allows us to absorb 100 percent of the homeowner's risk. Your home will be beautifully designed, and delivered on-time and on-budget. That is our guarantee.

Smart Renovation & Zero-Risk means that Homeowners are now free to dream.

To start your major home renovation project visit bolster.us.
The Bolster Promise video
Brick Underground articles occasionally include the expertise of, or information about, advertising partners when relevant to the story. We will never promote an advertiser's product without making the relationship clear to our readers.