Improve
To avoid surprise costs when gut renovating an UES co-op, a couple opts for the Bolster Promise
Upper East Side homeowners Lawrence and Patricia completed a renovation on their former Tribeca apartment in the early aughts using a traditional Design-Bid-Build (also known as Build-Only) process. Although the renovation was a success, they didn't want to go through that experience again—there was too much work and too many unknown factors
That is, until they fell in love with an apartment on the Upper East Side that hadn't been touched in 60 years.
This 2,500-square foot, Classic Six co-op on Museum Mile needed a full renovation and significant layout changes to better suit the couple's needs. Their goal was to create a space where they could comfortably age-in-place. 
Although their building recommended its preferred contractor, Lawrence and Patricia chose to do their own research and look into other options. 
"We had heard horror stories about gut renovations in our building: Projects that took years to complete and costs that went way over," Lawrence says. "We were very careful about who we selected to do our renovation." 
Bolster's Design-Build model was perfect for their needs, which included custom design as well as infrastructure updates like electrical, HVAC, and layout changes.
Design-Build was a new concept to Lawrence and Patricia. In the end, having one team aligned from project start to finish, as well as transparency and reduced risk, solidified their decision to work with Bolster. 
"The Bolster estimate lists every aspect of construction and allowed us to really see how our money would be spent," Lawrence said. (Curious how much your renovation may cost? Try Bolster's major renovation calculator, which gives you a customized estimate in seconds.)
Design-Build also enabled Lawrence and Patricia to be more hands-off: They were able to check in on their renovation from their second home upstate and feel confident that their project was in good hands. (Read more of Lawrence and Patricia's renovation journey on the Bolster blog.)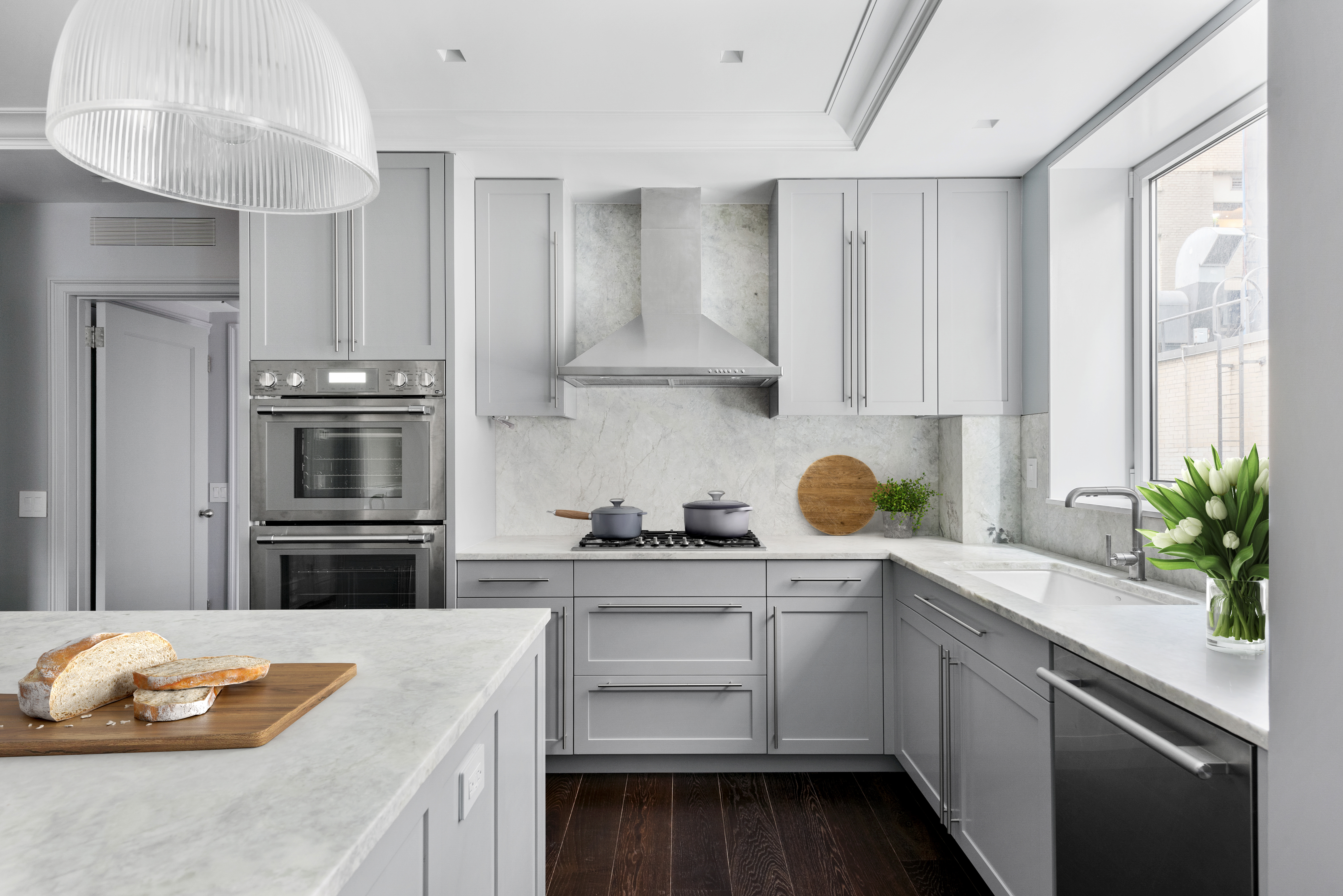 The Bolster Promise
Lawrence and Patricia were also impressed by the Bolster Promise, which was an entirely unique offering they'd never encountered before. Having been experienced renovators, they understood how valuable the Bolster Promise could be to avoid cost overruns.
The Bolster Promise guarantees homeowners that renovate with Bolster a fixed price. During the design phase, Bolster asks homeowners to make all layout, systems, product, and finish decisions. During the build phase, Bolster agrees to absorb the cost of any mistakes or surprises (even the ones traditional contractors list as exclusions). That's how Bolster can keep a fixed price. (The caveat to this, of course, is homeowner-led change orders and any unpredictable third parties as required by law.) 
For Lawrence and Patricia, the Bolster Promise came into play at two critical moments in their renovation process. 
First, the initial survey of the property did not include a probe of the ceiling, which turned out to be concrete instead of sheetrock. Where most contractors would have passed on this cost to the homeowner as an expensive change order, Bolster covered it in full since it was an oversight during the initial probe, and because change orders at Bolster are homeowner- or compliance-led, this necessary change order was absorbed by the Bolster Promise. 
Second, a property cannot be X-rayed, and this estate-condition apartment's flooring and subflooring were discovered to be worse than expected once demolition was underway. As it was an unexpected construction-led cost, the entire subfloor of this apartment was brought up to par and covered by the Bolster Promise.
"The Bolster Promise is the real deal," Lawrence says. "Bolster took everything in stride—surprises, Draconian building regulations, Covid-19 shutdowns, material shortages—and stayed the course."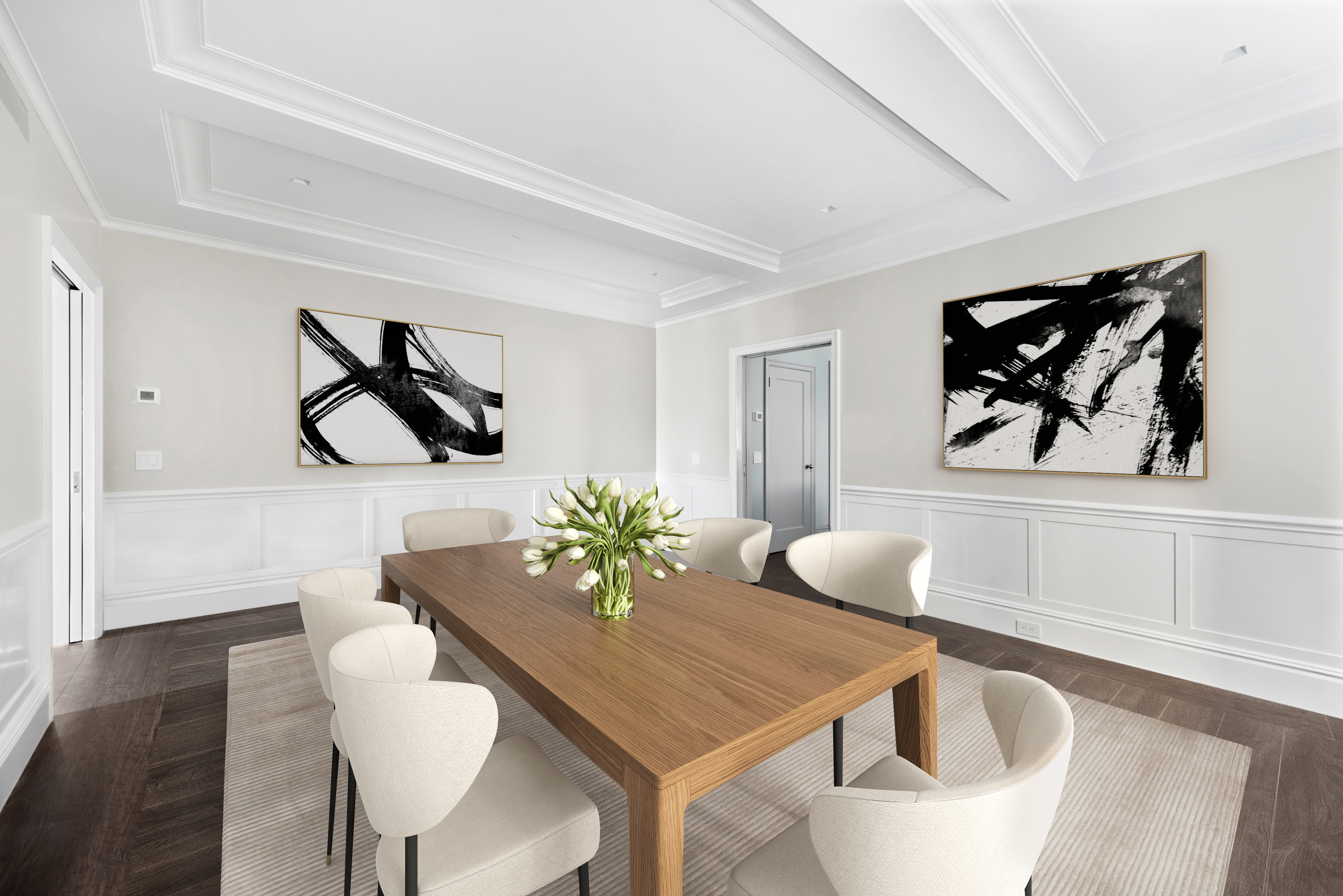 What the work cost
The homeowners worked with architect Michael Fasulo to create a home that takes advantage of the light and views along Fifth Avenue. 
"When these buildings were constructed, the idea was that everyone would get a little window on the park," Michael says. "A lot of these New York City apartments are very narrow. Here, that meant a really long, dark apartment. We designed it so that as much of the apartment as we could had access to a park view."  
As in most major NYC gut renovation projects, the main cost drivers for Lawrence and Patricia's renovation were structural ($98,900), mechanical/HVAC ($71,700), plumbing ($66,200), and electrical ($76,000).
The co-op, originally laid out as a Classic Six, underwent extensive layout changes to remove the outdated staff quarters such as a butler's pantry. This involved structural work including reconstruction of walls, which included insulation, steel, blocking, and waterproofing. 
The apartment also needed a completely upgraded electrical and plumbing systems, as well as the addition of mechanical work such as HVAC throughout the home. 
Other cost drivers included custom millwork for built-ins, including the master bathroom vanity, walk-in closet, and a washer/dryer closet, as well as specialty millwork throughout, such as wainscoting in the dining room, cabinetry in the kitchen, and custom radiator covers ($116,000).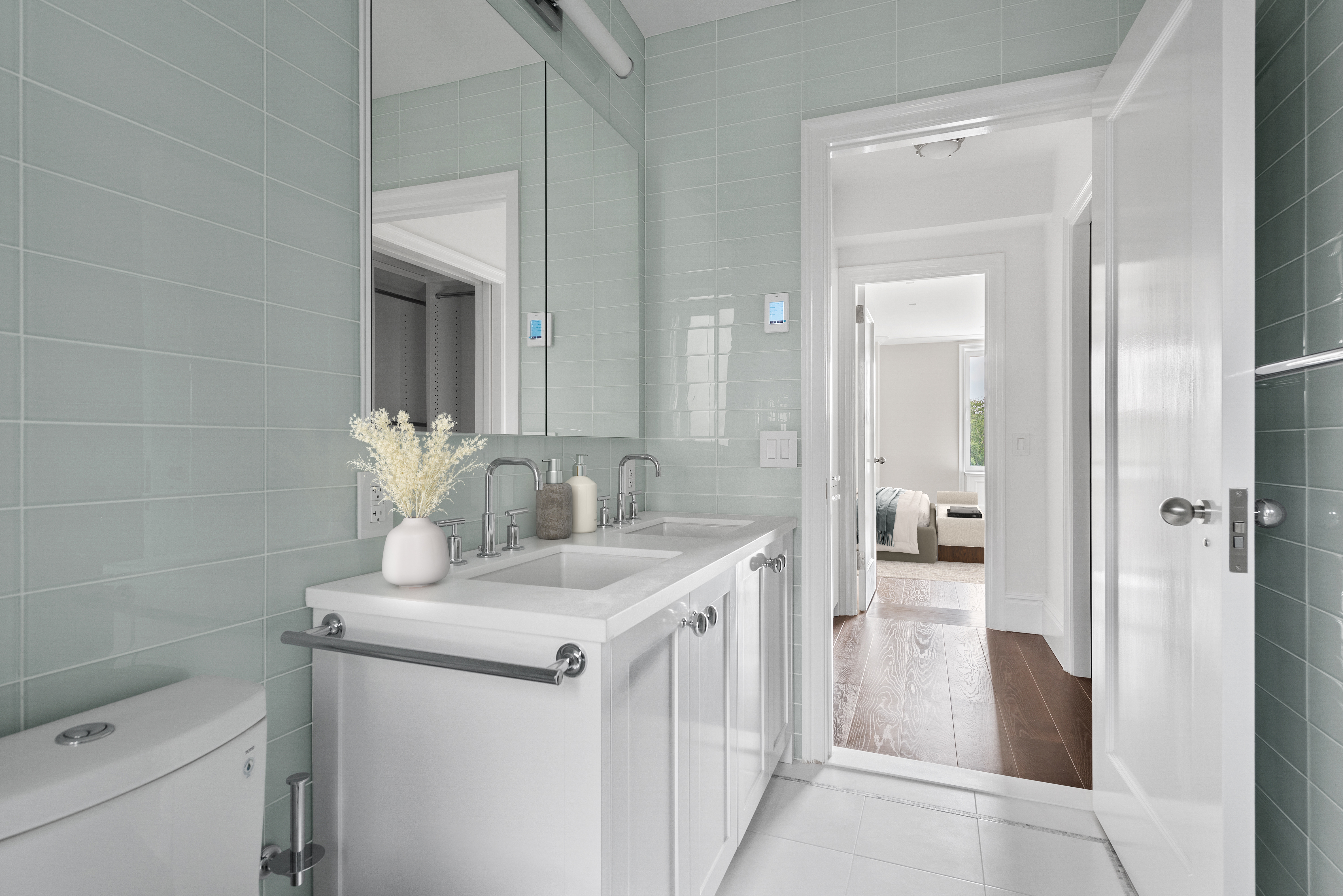 The homeowners also invested in high-quality stonework, including the kitchen countertops and backsplash, as well as the custom fireplace mantle ($68,500). 
The homeowners also replaced all of the wood flooring throughout the apartment and chose specialty tile for their bathroom flooring ($94,900). 
In the kitchen, the homeowners selected appliances from Thermador and Kohler ($35,200). They also chose to update lighting fixtures (relying heavily on recessed lighting); and incorporate new electrical devices throughout the apartment ($33,093); update plumbing fixtures and accessories ($23,100); and replace all doors and windows, which included pocket doors, trim and molding, tempered crystal shower enclosures; and tempered mirror glass for the dressing area and walk-in closet ($44,908). 
All other costs included demolition and labor costs (such as project and site management as well as general labor), indirect costs (such as overhead, profit, and mandatory insurances).
In total, the cost to renovate this stunning Classic Six on the Upper East Side's coveted Museum Mile was $1.3 million, or $520 per square foot. 
Despite encountering unique challenges with Covid-19, the homeowners deemed their experience with Bolster a success, and were very excited to move into their newly renovated home 
"Our experience with Bolster has been amazing, even taking into account the pandemic," Lawrence says. "Their Design-Build concept and the Bolster Promise make them one of New York's best contractors." 
---
The Bolster Smart Renovation Zero-Risk Guarantee
How can a design-build firm guarantee a Zero-Risk renovation?

Bolster has pioneered Smart Renovation. We apply quantitative analysis along with our proprietary technology solution to identify and quantify the performance risk on every renovation project. The result is a personalized strategic approach to each renovation that allows us to absorb 100 percent of the homeowner's risk. Your home will be beautifully designed, and delivered on-time and on-budget. That is our guarantee.

Smart Renovation & Zero-Risk means that Homeowners are now free to dream.

To start your major home renovation project visit bolster.us
Brick Underground articles occasionally include the expertise of, or information about, advertising partners when relevant to the story. We will never promote an advertiser's product without making the relationship clear to our readers.