Many new rental properties offer plentiful amenities to residents, but 180 Franklin, near the border of Bedford-Stuyvesant and Clinton Hill, has some unusual ones: a soundproofed rehearsal studio, a workspace, and a gallery. The building is also near Pratt Institute, making it a solid choice for creatives looking for immersion in an artistic environment. This one-bedroom, listed by Citi Habitats for $2,492 a month, is on the pricey side for the area—though there's no broker fee—so it may be ideal for the artist who has already made it.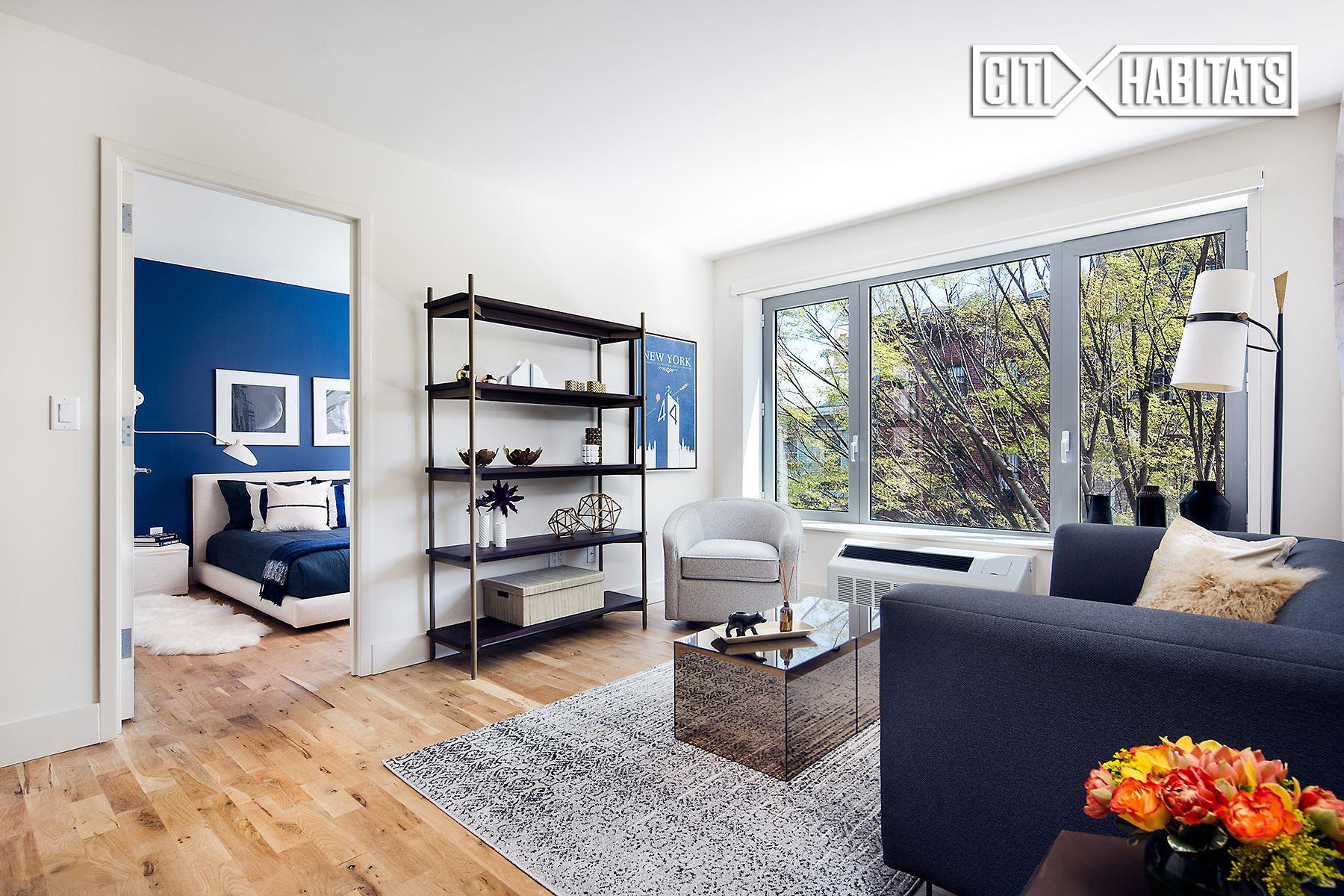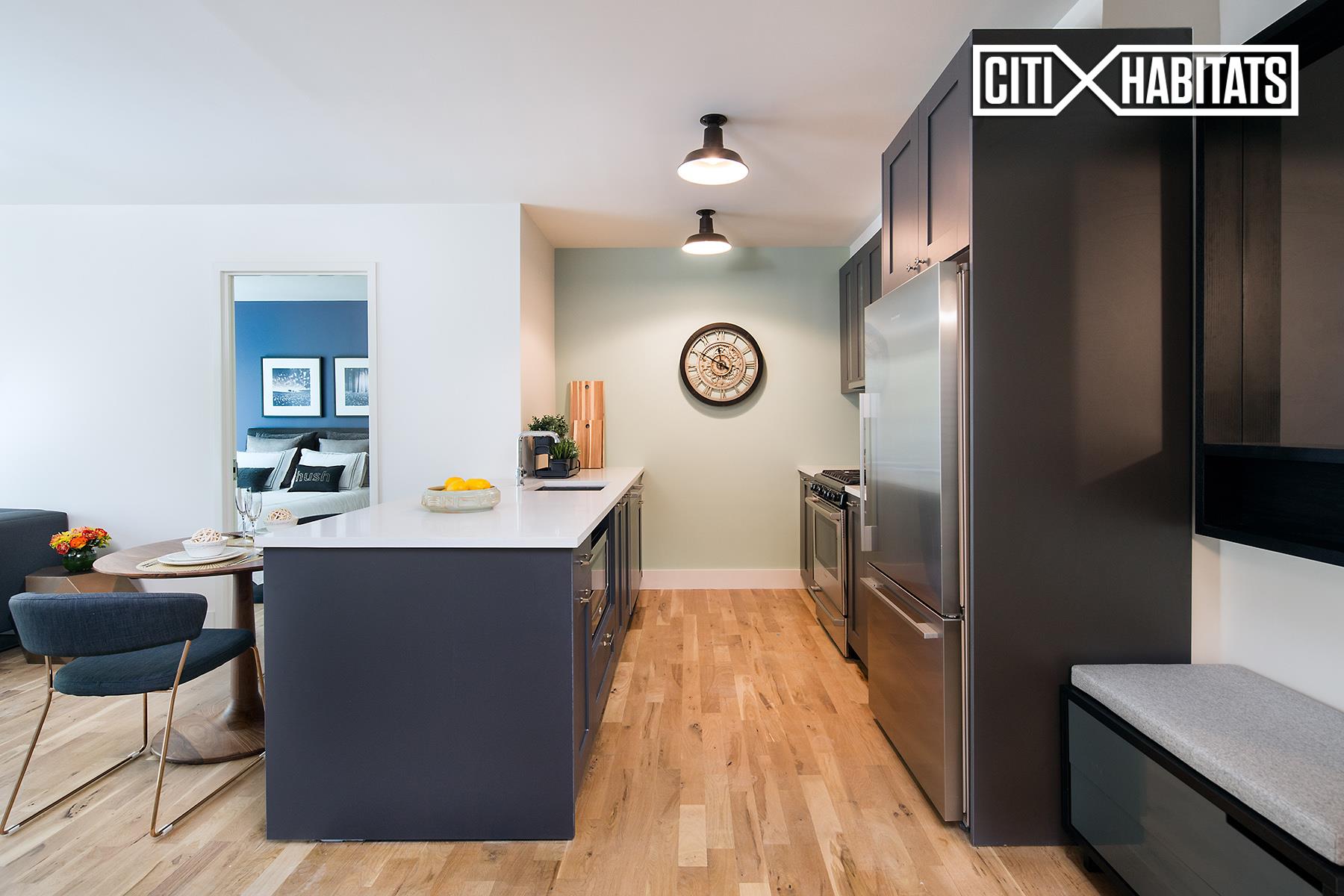 The living area is outfitted with blonde wood floors and large, south-facing windows; there's enough space for a small table, but it might be challenging to entertain large groups here. The kitchen comes with custom, dark blue cabinetry, gleaming white countertops, and brand new appliances and fixtures, including a Bosch dishwaser.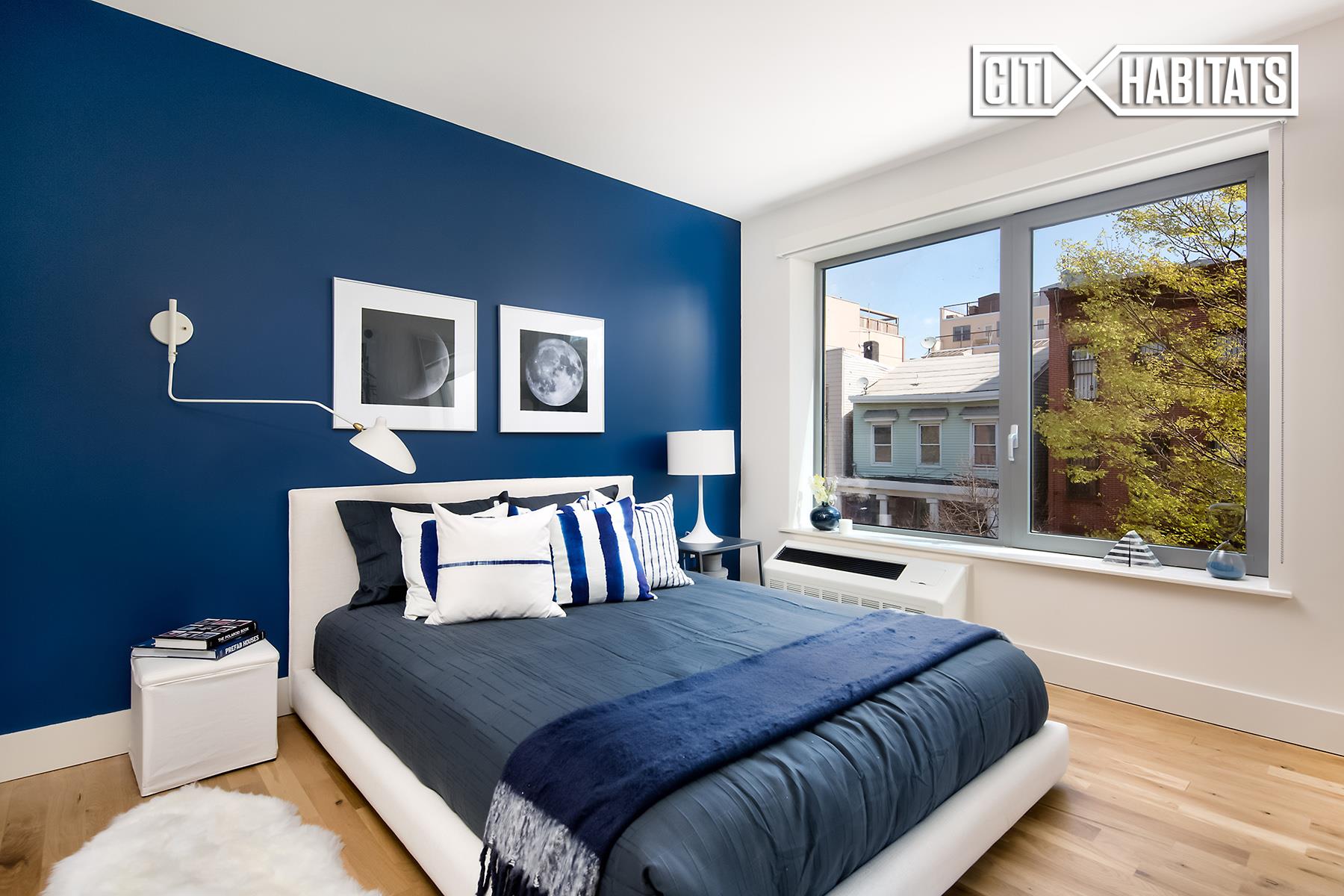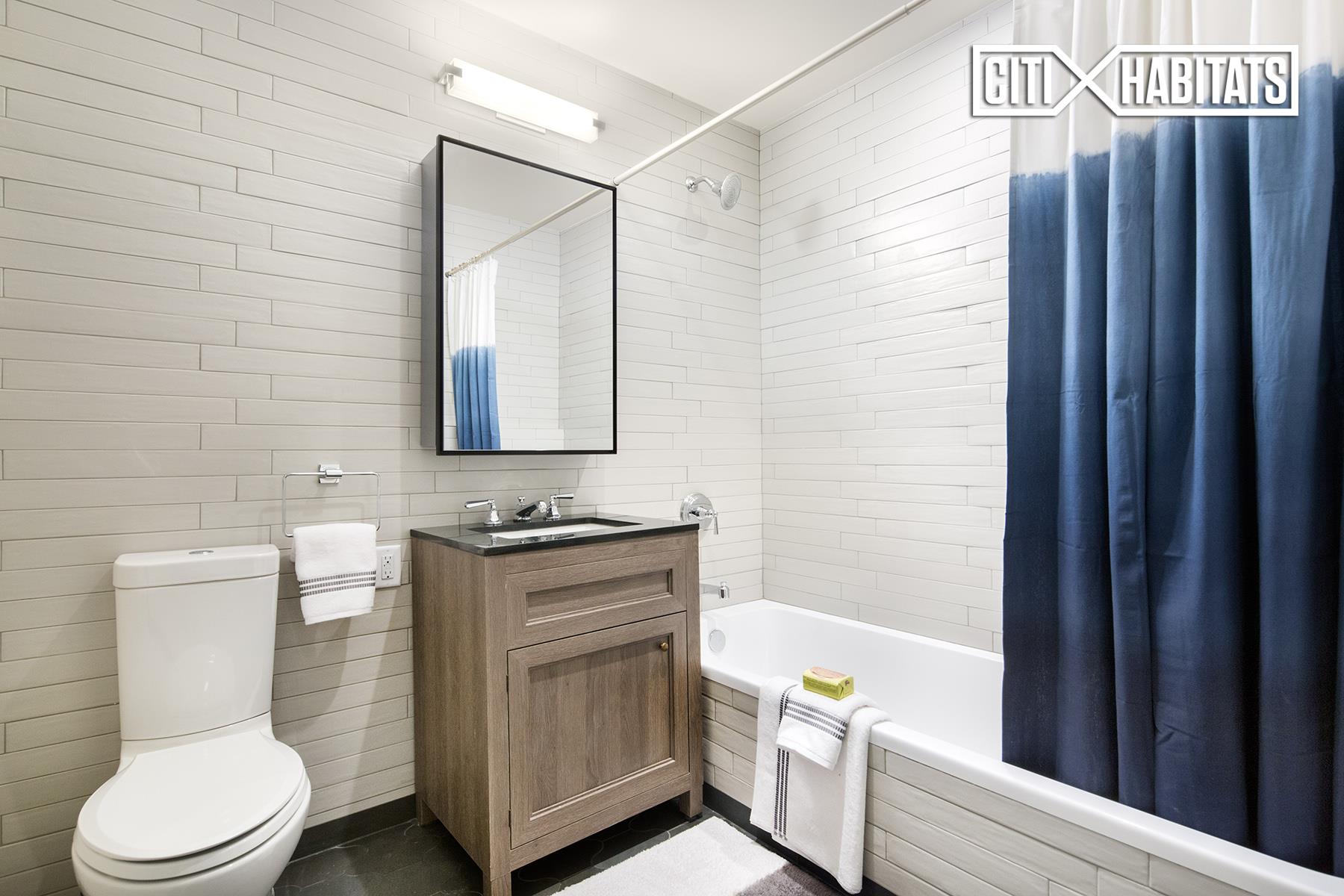 A blue accent wall lends style to the bedroom, as do the distressed wood cabinetry and black counter in the bathroom. The listing doesn't include square footage, so you'll need to do your due diligence when it comes to determining how spacious the apartment is, but it clearly comes with plenty of artistic flair.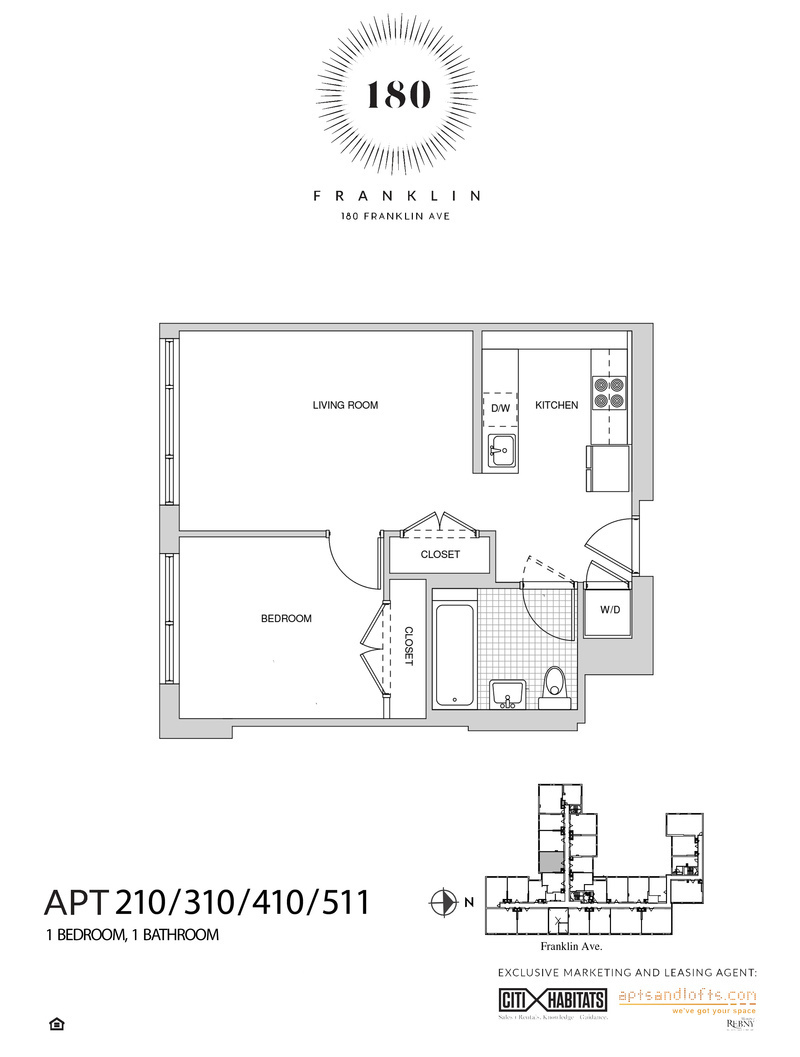 The floorplan shows a decent amount of closet space in the living area and bedroom, as well as a washer and dryer by the entrance. Other attractive features of the building include a landscaped roof deck with seating and grills, which sounds like the perfect spot to hang out in the summer and hobnob with your fellow creatives.