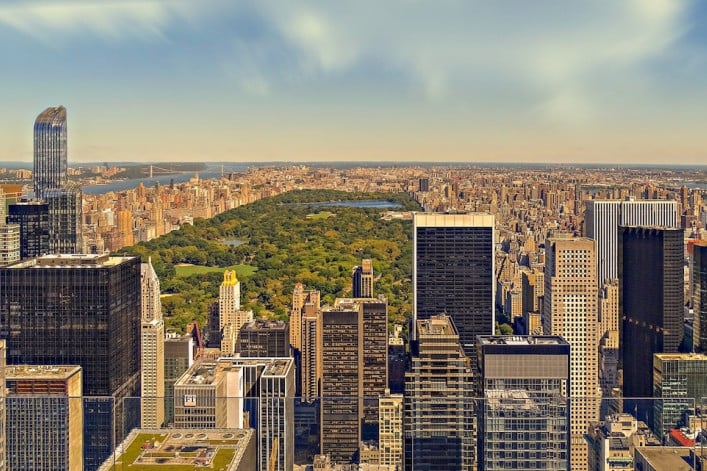 If you're on the hunt for a new NYC apartment, not only will you have a lot to choose from since rental inventory is so high, but there's a good chance you're also going to be able to nab a few perks, too. 
As you scroll through rental listings, you'll likely see landlords offering concessions such as "no-fee" apartments (where the owner pays the broker's fee), one or two months free, or longer lease terms, all with the intention of enticing you to sign a new lease. (These goodies are offered in lieu of lowering the asking rent, which is something to keep in mind.)
Because there are so many new apartments available right now and many more coming to NYC—inventory is going to grow by the thousands this year—landlords and developers are throwing some creative perks into the mix to seal the deal.
Here's a sample of what brokers are currently seeing. 
1) Help around the house 
It can be hard to find the time or energy to do laundry, clean, or stock up on groceries, especially if you're working long hours or have a long commute. Renters at One Blue Slip in Greenpoint can get a free helping hand with some of those tasks from digital concierge Hello Alfred (some services may cost you extra, so be sure to ask or check your lease to see what's included). 
"It's a smart move on the developer's part," says Molly Franklin, a broker with Citi Habitats. "A lot of these luxury units go to international student populations that maybe don't know how to live on their own yet. Hello Alfred can restock toilet paper—and put it into place."
Plus, if you move into a new building that's still under construction, "this is a way of putting people's mind at ease that they'll be clean and dusted as work continues," she adds. 

A perk like having a cleaning person come in once a month is also a win for developers because "it makes sure the property is taken care of before the end of the lease term," Franklin says. 
Having an in-unit washer and dryer or an on-site laundry room is a wishlist item for many renters, but they may not be feasible everywhere—even in high-end buildings—because of code restrictions, so some developers are offering credits for laundry delivery apps to entice renters, she says.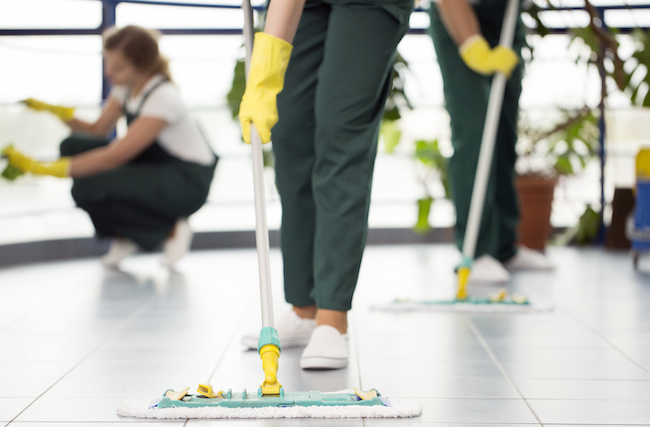 2) Transportation help
Commuting in New York City can be a near-daily nightmare, and you can expect to pay a higher rent for the privilege of living near a subway. Landlords in buildings that are a hike from mass transit are getting creative to lure you in. 
On top of picking up the broker fee and giving two months free, new renters at Niko East Village land a $500 MTA gift card, says Sarah Weismer, an agent at Platinum Properties. Renters there also get a free membership to Citi Bike, which has a docking station right across the street, for the duration of their lease, adds Louis Adler, principal of Real New York. 
The Adele, a few blocks away on the Lower East Side, provides a free shuttle to the 6, B, D, F, and M trains, Weismer says. Several buildings in Long Island City shuttle residents to the ferry landing and nearby trains, Franklin says.
One Blue Slip on the Greenpoint waterfront offers monthly Via allowances to select transit hubs, she adds. 
3) Free parking
If you don't rely on mass transit as much because you have a car, some landlords are throwing in a free parking spot for six months to a year on a two-year lease, says William Vitiello of Warburg Realty. 
Considering that parking in New York City can often cost at least a few hundred dollars a month, "that can be a huge game-changer for a renter," he says.
4) Storing your stuff
In a city where there never seems to be enough closets or storage space in an apartment, some landlords are offering free use of basement storage facilities for six months to a year to new renters, Vitiello says.
If you're looking at a building that charges for basement storage, ask to have the fee waived.
5) Free fitness 
Not every building is able to have an on-site gym, so some landlords throw in discounts or memberships to ones nearby, such as No. 223 in Park Slope, where residents can nab a free year at Blink, says Katie Sobel, vice president of new development at MNS.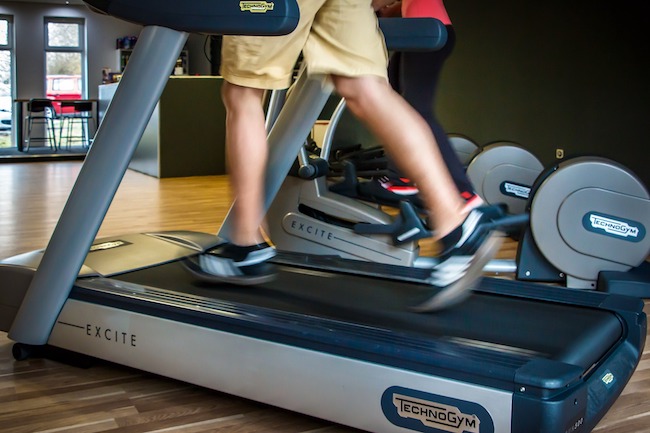 6) Paying for your movers 
Warburg's Vitiello says landlords in Midtown and the Financial District picking up the tab for moving, which can cost several hundred dollars or more. 
"I think that's one of main factors that is holding people back from moving to a new apartment, the cost of movers mixed with broker fees," he says, adding that this offer usually comes from bigger, corporate landlords. 
7) Making your new home smart
Some landlords were tapping into the smart home trend by offering free Alexa devices and compatible lighting systems, while others install Sonos sound systems and offer a free membership, says Real New York's Adler.  
Brick Underground articles occasionally include the expertise of, or information about, advertising partners when relevant to the story. We will never promote an advertiser's product without making the relationship clear to our readers.