Rent
Should I sign a one- or two-year apartment lease in NYC?
When you sign a two-year lease you lock in the amount you pay and protect yourself from increases
A one-year lease gives you the flexibility to move and if rents dip, some leverage at renewal time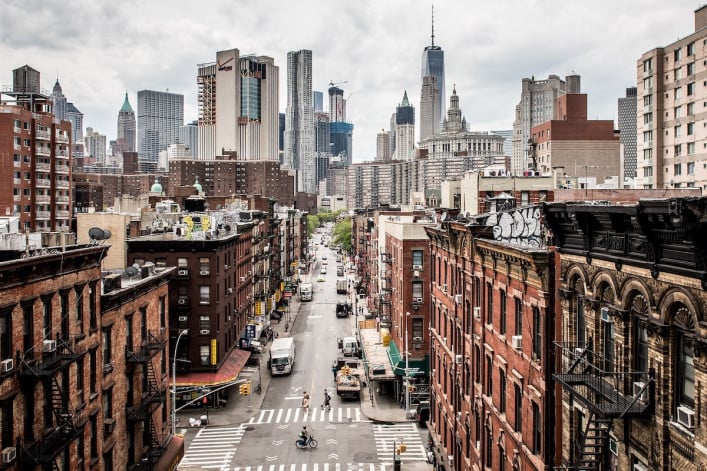 If you're apartment hunting or renewing a lease, you may be wondering whether it makes sense to go for a one- or or two-year lease, if your landlord is willing.
The answer depends on where you think rents for new leases will be in a year.
If you get a two-year lease, you are locking in the amount you pay and protecting yourself from rent increases in the short term—a nice perk as rents for new leases are setting new records each month. 
But if you're worried about losing your job, or want the ability to move to a less expensive place if rents slip, you may hesitate to sign a two-year lease.
And if rents drop, a one-year lease also may give you an advantage at lease renewal time, since your landlord would likely encourage you to stay by offering you a lease with only a small increase (or no increase) rather than search for a new tenant. But there's also the possibility of a steep rent increase for a market-rate apartment at renewal time.
---
[Editor's note: A previous version of this post was published in October 2020. It has been updated with new information for September 2023.]
---
The lease-term length that renters sign offers insight into how renters are feeling about the market—similar to a consumer confidence metric. For example, those who signed new leases in the summer of 2023 have mostly taken one-year leases, indicating that New Yorkers expect rent hikes to slow in the next year. 
 If you're debating between a one- or two-year lease, read on for the pros and cons of a two-year lease.
Pro Tip:
To rent an apartment in New York City, most landlords require you to earn an annual salary of at least 40 to 45 times the monthly rent. If you don't—or if you're an international employed person, self-employed, non-employed with assets, retired, or an international student or US student—you'll need to find a guarantor for your lease who earns at least 80 times the monthly rent and lives in New York, New Jersey or Connecticut. Or you can turn to Insurent Lease Guaranty. Accepted at more than9,000 buildings across the city representing over 825,000 apartments, Insurent Lease Guaranty is a quick and easy way to get the apartment you want. Click here to learn more.
Pros of a signing two-year lease
The main perk that comes with signing a two-year lease is avoiding a rent increase for the second year.
There are no limits on how much a landlord of a market-rate apartment can raise the rent at renewal time, and new renters can be shocked at high their rents go up when there's stiff competition for apartments. (Here are tips for negotiating with your landlord if your lease is up and you are facing a rent increase.)
So when you sign a two-year lease "it's sort of like locking in a mortgage rate," says Karen Stone, an agent at Brown Harris Stevens. Speaking of rates, Stone recommends trying to include a clause to get out of your lease if interest rates go down and you choose to buy, though if buying an apartment isn't in your plans, a two-year lease is a great way to avoid rent hikes.
Another advantage of signing a two-year lease is the convenience of not having to move after a year. If you don't want to deal with the hassles and costs of moving, a two-year lease is a good option.
Concessions are rarer these days, but you may encounter them if you sign a two-year lease. If you do get a couple of months free when signing a two-year lease, consider how much you're paying in gross rent, which is what you pay in rent without any concessions.
(If you're unfamiliar, "net effective rent" is what you would pay each month if the amount you save from your "free month(s)" was spread throughout the term of your lease. But be warned: that's not how it usually works. Instead, you get your free month(s)—your lease tells you when—and what you actually pay each month, is a higher "gross rent." Need help with the math? Check out Brick Underground's Gross Rent Calculator, below.) 
Brick Underground's
Gross Rent Calculator
What's this?
Some New York City landlords offer a free month (or more) at the beginning or end of a lease. The advertised rent is the net effective rent.  The net effective rent is less than the amount you will actually have to pay --- known as your gross rent --- during your non-free months.
Brick Underground's Gross Rent Calculator enables you to easily calculate your gross rent, make quick apples-to-apples comparisons between apartments and avoid expensive surprises. All you'll need to figure out your gross rent is 1) the net effective rent, 2) the length of your lease, and 3) how many free months your landlord is offering.  [Hint: Bookmark this page for easy reference!]
To learn more about net effective versus gross rents, read What does 'net effective rent' mean?.
Months
If the landlord is offering partial months free, enter it with a decimal point. For example, 6 weeks free rent should be entered as 1.5 months.
Cons of a signing two-year lease
The biggest disadvantage of signing a two-year lease in NYC is the commitment. After all, if you're new to a building, or neighborhood, it can be hard to tell if you like it enough to stay long term.
If you discover your neighbors are noisy, your commute is longer than you initially thought, or you think you might want to move somewhere else if you lose your job or it becomes permanently remote, you're likely stuck for the long haul.
You do have one option though: Renters can request a lease-break or opt-out clause. "Tenants want to know that if they get furloughed or laid-off, the landlord will let them off of the hook," says Tiga McLoyd, a broker at Corcoran.
There are variations of this, but they allow you to move out before the end of your lease if certain stipulations are met without penalty.
—Earlier versions of this article contained reporting and writing by Nikki M. Mascali and Austin Havens-Bowen.
Brick Underground articles occasionally include the expertise of, or information about, advertising partners when relevant to the story. We will never promote an advertiser's product without making the relationship clear to our readers.