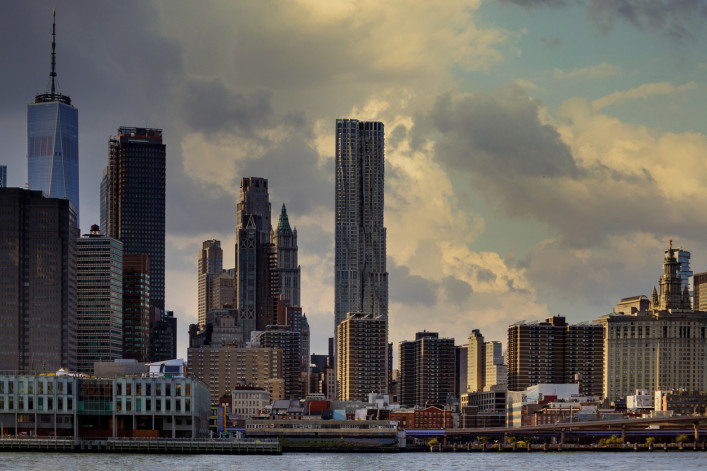 Activity returned to Manhattan's rental market last month. The number of new leases signed wasn't down compared to a year ago, as it has been for the previous two months, but it was flat.
If you're a rental apartment owner or a broker, it's an encouraging sign—you have to take the good news where you can these days. If you're a renter, you're in more luck, because market conditions greatly favor you.
There were 5,018 new leases signed in September, compared to 5,019 in September 2019—essentially a zero percent change, according to the Elliman Report for Manhattan, Brooklyn, and Queens rentals. This contrasts with a year-over-year decline of 23.7 percent for August and a drop of 23.4 percent in July.
Jonathan Miller, president and CEO of appraisal firm Miller Samuel and author of the report, calls the leasing activity a "step in the right direction." But the picture is "convoluted," he warns.
The number of listings on the market in September was up 200 percent in Manhattan—a 14-year record, more than triple the year-ago total. (However, September rental inventory was up only 6 percent compared to August—on a month-over-month basis, the rate of inventory growth has been dropping steadily.)
Manhattan landlords are having a tough time filling apartments as the vacancy rate here surpassed 5 percent for the second month. As a result, they're offering more leases with concessions—which is good for renters. In Manhattan, the market share of leases with a freebie like a free month or two, or owner-paid broker fee reached a new record for the past decade—which is as long as this metric has been tracked.
The median rent for Manhattan apartments in September was $3,250, a decline of 7.1 percent compared to September 2019. The year-over-year net effective median rent (meaning rent with concessions factored in) for studios and one bedrooms saw the largest decline in four years of tracking, according to the report.
In Brooklyn, the number of new signed leases in September increased 9.9 percent compared to a year ago—in August they were down slightly, and in July they were down more dramatically: 24.2 percent.
Rental listings on the Brooklyn market hit a record high for the third straight month, an increase of 181.2 percent over the previous year (but only up 8.9 percent over August).
Median rent in Brooklyn was $2,949 in September, representing a drop of 1.7 percent from the prior year. Luxury median rent—representing the top 10 percent of the market—was $6,500, up 7 percent from $6,076 in September 2019.
In the Northwest Queens rental market, the number of new signed leases in September was down 36.7 percent compared to a year ago. In the prior two months, it was down 31.5 and 59.5 percent. The area saw the largest number of two-bedroom rentals on the market in almost four years, the report said.
According to the report, all rent metrics have fallen for Queens year over year since May. Queens median rent in September was $2,667, a decline of 7.2 percent. Net effective median rent declined year over year for the fifth straight month, at the highest rate in more than two years.
Other market reports
MNS released its September rental market reports for Manhattan, Brooklyn, Queens, and the Bronx. The reports drill down to look at rents by apartment size and neighborhood—and compare doorman to non-doorman buildings in Manhattan. Findings include: the largest monthly decreases were for non-doorman one-bedroom apartments in Murray Hill and Midtown West, and doorman studios in Greenwich Village and doorman one bedrooms in the East Village.
Brick Underground articles occasionally include the expertise of, or information about, advertising partners when relevant to the story. We will never promote an advertiser's product without making the relationship clear to our readers.