Brick Underground supports our readers with product recommendations specifically curated for New Yorkers. If you buy something through our links, we may earn an affiliate commission.
When perusing New York City real estate listings, you'll see a lot of beautiful and high-priced apartments, decorated (naturally) with beautiful and high-priced furnishings. While you may not be able to afford that multi-million dollar condo, or everything in it, it is possible to steal a bit of that high style with the purchase of one chic, on-trend piece.
That's where our feature, "Shop This Space" comes in. In it, we highlight a pleasingly-appointed room in an apartment that would bust most New Yorkers' budget, find out how much the individual items are, and where you can get them. So far, we've looked at a Williamsburg waterfront rental, a condo in Hudson Yards, a penthouse on the Upper East Side, a Lower East Side 'tough-luxe' one bedroom, and a Nomad penthouse.
Next up is 108 Leonard, a Tribeca penthouse serving as Elle Decor's annual design showcase home. This is the first time an apartment has served as a blank canvas for the publication, which marks its 30th anniversary this year. 
The magazine enlisted Neal Beckstedt to do the interior design for the 4,141-square-foot, three bedroom, located in an 1894 McKim, Mead & White building. (Unfurnished, it is valued at $12.1 million.) 
Known for his "timeless and understated approach to luxury," Beckstedt employed a mix of one-of-a-kind vintage pieces with others from the showcases' sponsors.  
"My objective was to showcase a home that seamlessly blends modern and traditional sensibilities," said Beckstedt. "A carefully curated assemblage of furniture, textiles, and punches of color were the ingredients that transformed the space into a unique home that is sophisticated yet casual."
More on his picks, and how you can get the same or similar looks (and in some cases, less expensive), below.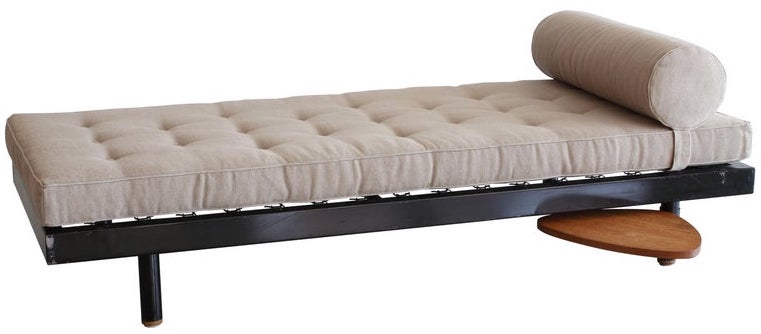 A mid-century statement piece, $38,500
Jean Prouve SCAL Daybed, 1stdibs.com
The daybed in the Elle Decor house is vintage, so styles, prices, and conditions vary, but this one we found is a pretty close match. 
A large and welcoming sofa, $14,245
Andersen Quilt 288 Sofa/A Rodolfo Dordoni Design, minotti.com
This piece also made an appearance in the ddc-designed penthouse we recently featured in this column.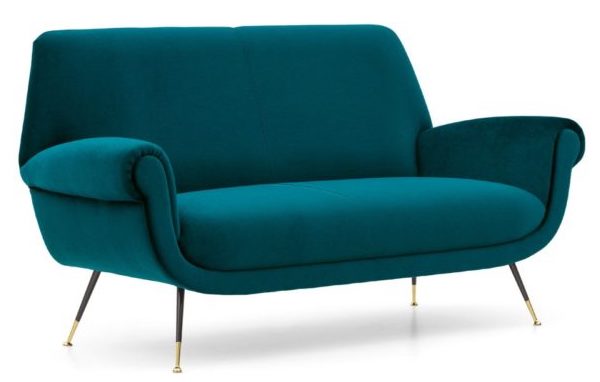 A sleek loveseat, $12,833
Albert Sofa A Gigi Radice design/Minotti Historic Archive, minotti.com
A more compact seating option, in a bold hue.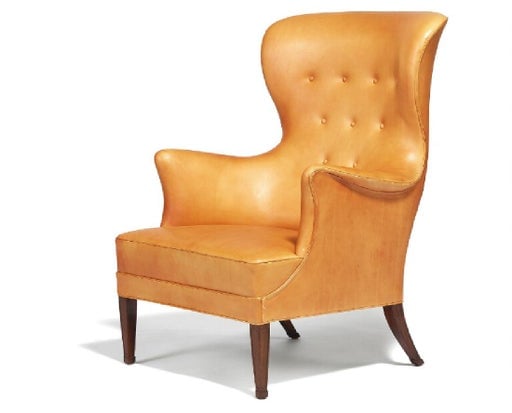 A leather wingback chair, $20,000
Frits Henningsen Wingback Easy Chair, 1stdibs.com
We couldn't find an exact match for this vintage piece, but the good news is that the Henningsen wingback chairs we did find can be had for about a quarter of the price. 
Low-slung lounge chairs, $30,000 a pair
Philip Arctander Clam Chairs, pamono.com
Another mid-century pick, these Danish chairs are covered in cozy sheepskin. 

A vintage-ish rug, $189
Almonte orange and navy area rug, Wayfair
The rug at 108 Leonard, an early 20th century Oushak, will run you almost $100,000. Our substitute, while lacking that pedigree, is an easier financial pill to swallow.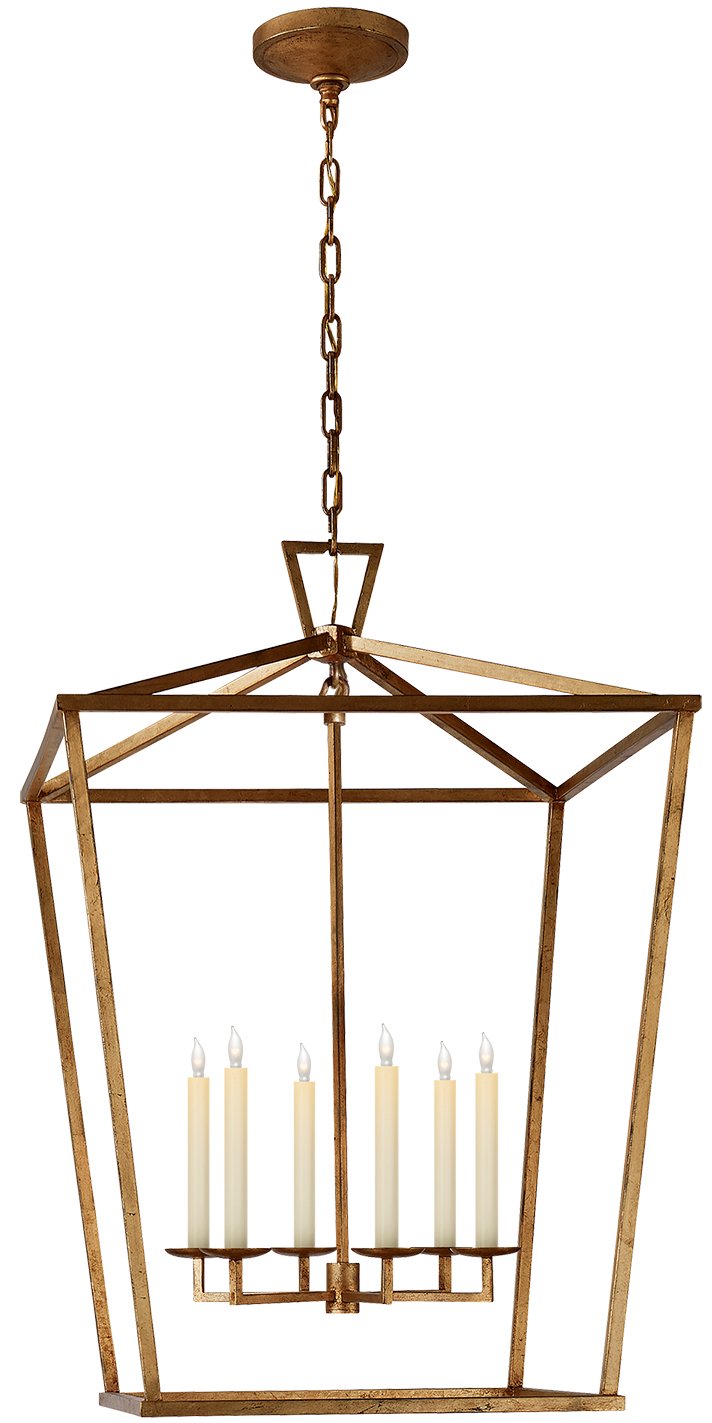 A statement chandelier, $1,305
Darlana Extra Large Lantern by E.F. Chapman & Myers, foundrylighting.com
This large hanging fixture has an indoor/outdoor feel.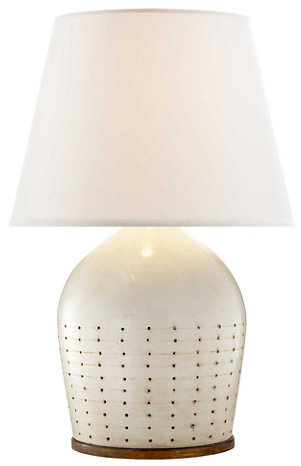 An earthy, substantial lamp, $965
Halifax Large Table Lamp by Ralph Lauren, onekingslane.com
This lamp is sculptural and hefty, and comes in a small size and darker colors as well.