Brick Underground supports our readers with product recommendations specifically curated for New Yorkers. If you buy something through our links, we may earn an affiliate commission.
When perusing New York City real estate listings, you'll see a lot of beautiful and high-priced apartments, decorated (naturally) with beautiful and high-priced furnishings. While you may not be able to afford that multi-million dollar condo, or everything in it, it is possible to steal a bit of that high style with the purchase of one chic, on-trend piece. That's where our new feature, "Shop This Space" comes in. We'll highlight a pleasingly-appointed room in an apartment that would bust most New Yorkers' budget, and find out how much the individual items are, and where you can get them. That panoramic skyline view? Yeah, we can't help you with that.
So far, we've shopped a cozy masculine apartment in Williamsburg, an Upper East Side penthouse, an apartment designed by the creative director at Neiman-Marcus, and a sprawling Fifth Avenue penthouse. Now, we're headed downtown to the Lower East Side's 196 Orchard St., a luxury condo building with 89 apartments ranging in size from studio to four bedrooms. With a nod to the neighborhood's history and creative energy, designer Adam Rolston describes the development's aesthetic as "tough-luxe." Interior designer Alex P. White pays homage to the Lower East Side of the 1980s in the one-bedroom model apartment. 
"Like many, I romanticize New York in the late '70s and early '80s. It was such a hotbed of creativity then, the cross fertilization between communities was infectious," says White. "It seemed like an obvious reference for this project."
"I decided on an 'unfurnished' approach for the project," he says. "Opting for custom built-ins that respond to the architecture while providing most of the function for the space without the visual clutter. The tonal backdrop leaves visual space for the art and design objects to breath. I used a few iconic vintage pieces mixed with a selection of contemporary art and design objects that I thought had a significant dialog with the recent past. That narrative was important for me."
Here's how you can buy a piece of that. But here's some bad news: the built-in sofa, which is upholstered in carpet and Belgian linen, was created by White just for the space.
Neutral, tactile wall sculptures, $3,600 each
These pieces are from the artist's "Kennedy" series, Mary Little
Cloth is Little's primary medium.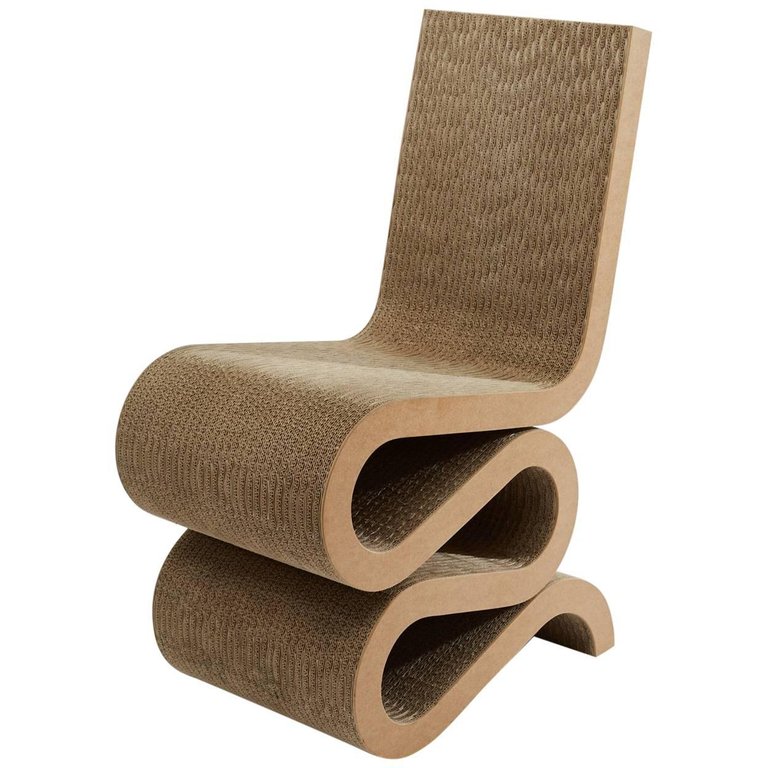 A statement chair from a big name, $1,350
Vintage Wiggle Side Chair by Frank Gehry, 1st Dibs
The one we found dates to 1972, and yes, it's made of cardboard.
An edgy side table, $6,000
Travertine Lounge Table, 1st Dibs
This hefty item measures 25 and a half inches by 25 and a half inches. 
Mixed medium display shelves, $14,500
Contemporary Walnut and Lacquer Etagere / Book Shelf, Alex P. White
The use of three neutrals adds interest.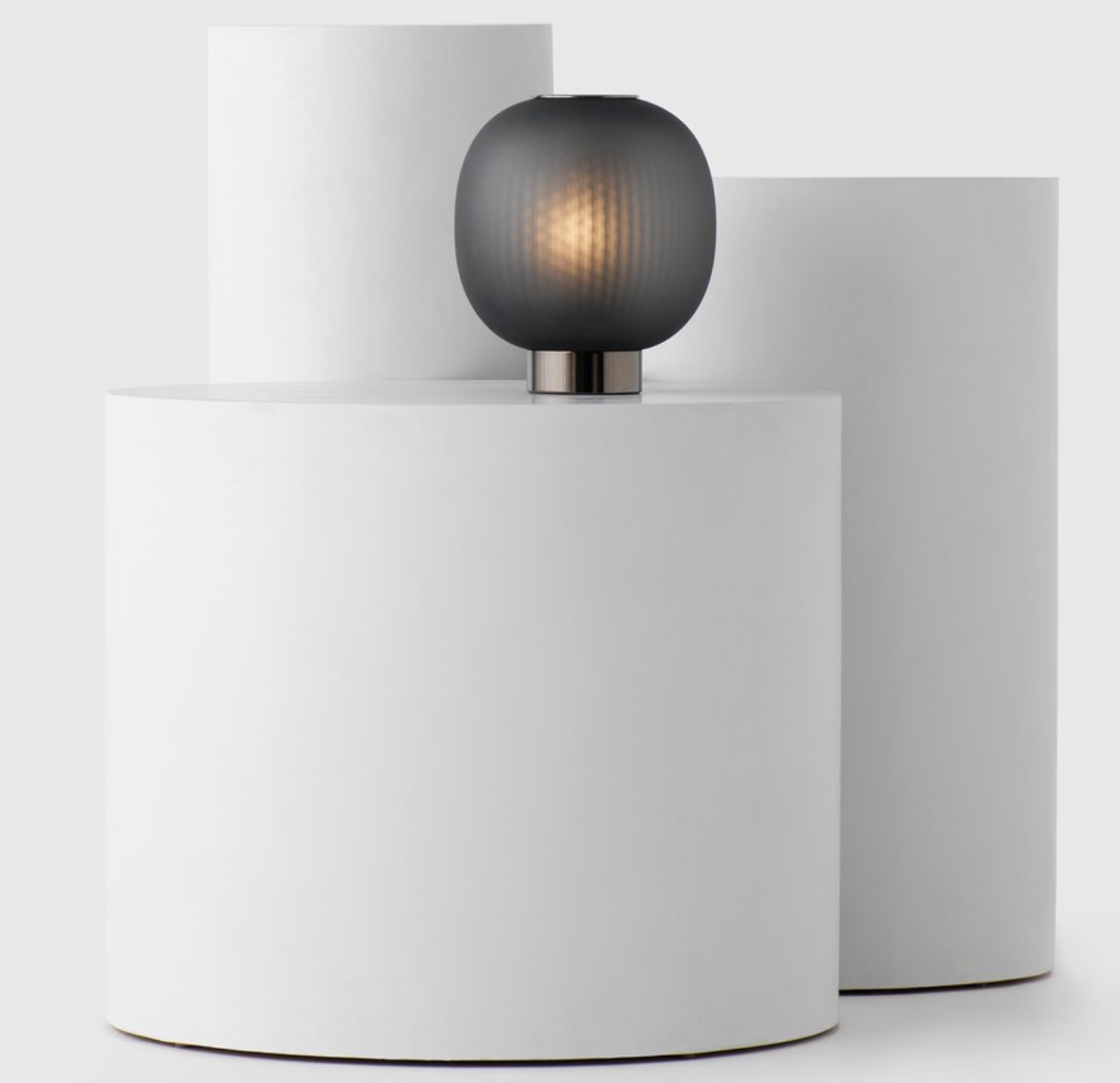 A table light to set the mood, $410
Tim Rundle for Resident Bloom Table Lamp, Black, Resident
It also comes in white.