Your Next Move
What you can get for $1 million in Williamsburg, a neighborhood in transition but still a draw for creative types
Lively restaurants and the nightlife scene are big draws—as are the river views
Prices start at $500,000 for co-ops, $800,000 for condos, and $1.5 million for townhouses
Stretching your budget might land a 'really nice two- or three-bedroom condo'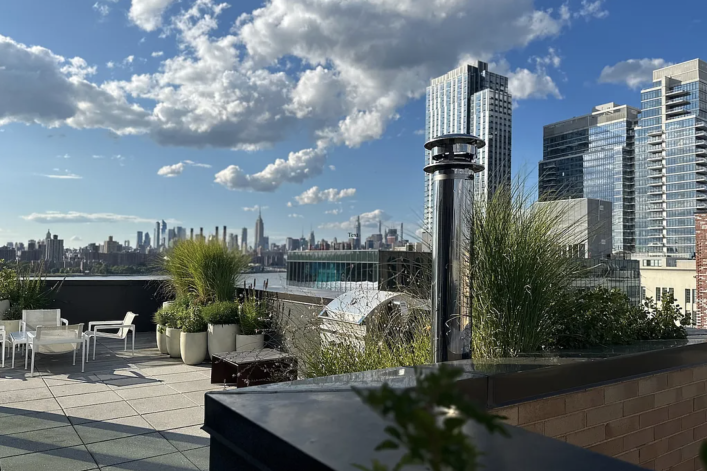 William Raveis New York City
Have you always wanted to live in Williamsburg but assumed you were priced out? In this new series, Brick looks at listings in New York City's most in-demand neighborhoods for under $1 million—roughly the median sales price for Manhattan co-ops and condos—as well as higher-priced options below $2.5 million. 
If your goal is to live large, think small: Buying a studio or one bedroom is a way to net the nabe of your dreams. New to buying NYC real estate? Be sure to wrap your head around the difference between co-ops and condos. Co-ops are generally less expensive but also are older and have fewer bells and whistles than condos—plus more rules. With that in mind—happy hunting!
In this week's Your Next Move, Luke Whittle, an agent at Elegran Forbes Global Properties, and Allison Dubuisson, an agent at Douglas Elliman, give us the inside story on Williamsburg, where it's cool to be creative.
What draws buyers to the neighborhood?
A combination of attributes—"its trendy and lively ambiance, its proximity to Manhattan, excellent dining and nightlife, cultural attractions, parks, lovely river views, and sense of community"—entices buyers, Whittle says, adding that while Williamsburg "originally was known for being the home of hipsters, it's not quite the case anymore."
He adds that "it is a lot cleaner than [Manhattan], plus there's more natural light due to the lower building heights. And its reputation as a creative enclave also contributes to its popularity."
Dubuisson agrees that "the vibes and atmosphere, interesting people, diversity of things to do, amenities, and proximity to Manhattan" bring in the buyers. "Williamsburg has a vibrant and unique restaurant, shopping, music, and nightlife scene. The freshest and best New York City music is in Greenpoint and Williamsburg."
What are housing and pricing like?
Williamsburg's housing market is eclectic: There are converted warehouses, modern condo buildings, and historic brownstones.
 
Noting that Williamsburg's real estate market is "very competitive and relatively high-priced compared to other parts of Brooklyn," Whittle says that "with inventory scarcity, it's normally favoring sellers. Cash is king."
According to StreetEasy, there are 127 houses, condos, and co-ops on the market.
Co-ops typically start at $500,000, condos at $800,000, and townhouses sell for at least $1.5 million. "Location makes a huge difference," Whittle says.
What type of property can I get for under or around $1 million?
Noting that "you don't get much for under $1 million, or at least in prime Williamsburg," Whittle says that buyers in this price range might be able to find a smaller one-bedroom or studio in a modern condo building, a co-op, or an affordable-housing HDFC unit that comes with reduced real estate taxes but income and other restrictions.
Units at this price point, he says, tend to be located farther from prime areas.
Townhouses in "bad condition" are around $1.5 million, he adds.
I can stretch my budget. What can I get for $2.5 million?
"You can get a really nice two- or three-bedroom apartment that will meet most of your wish-list criteria, even a townhouse that will need work," Whittle says. "However, it won't be prime Williamsburg."
Are there any newer condo developments I should check out?
Newer condos typically offer the most luxurious amenities and finishes, features that attract many buyers.
Amenities at the nine-story, 38-unit 110 North First St., which opened this year in a converted 1923 building, include a library, lounge, makers' space, fitness center, plunge pool, sauna, meditation room, pet spa, part-time doorman, bike storage, and on-site parking with electric vehicle chargers. There are only four units available; the least expensive, a 478-square-foot studio, is listed for $800,000.
The Umbrella Factory, which is in a converted 1920 building, has seven stories, 69 units, and a roof deck with barbeque stations, dining areas, a lounge, and dog run. The least expensive unit is a studio that's listed for $725,000.
Opened in 2021, The North has seven stories, 44 units, a fitness center, parking with some Tesla chargers, and a rooftop terrace with outdoor cooking, dining areas, a lounge, and living wall. The two lowest-priced available units, both two bedrooms and two baths (one of which is on the penthouse level), are asking $1.475 million each.
Which attractions do you show buyers who have never been to the area?
The first thing Dubuisson tells clients about is the music scene, "which spans across Williamsburg and Greenpoint, from super-chill The Lot Radio and small bars with DJs like Café Balearica to nightclubs with major DJ lineups such as Good Room. You really have an incredibly unique music scene packed with a lot of talent."
She also points out what she calls "the Soho-ish wave" of new stores, which includes the newly opened Chanel boutique. "A buyer will need to feel comfortable with this transitional wave, and if they don't, Williamsburg is not going to be a good fit," she says.
She likes to wrap up the day's showings with a snack. "I showcase the fact that some of the best views are from Williamsburg, taking my clients either to Westlight at The William Vale Hotel or the rooftop at Arlo Williamsburg (formerly The Williamsburg Hotel)."
Whittle always starts his tour with Bedford Avenue, which has lots of shops, pointing out Hermes and Chanel. He also stops at Domino Park, saying it has "breathtaking Manhattan skyline views. It is always a must, as are the hotel rooftops, where you can get a great cocktail to watch the sun go down."
What are the nearby neighborhoods, and are they less expensive?
While neighboring Greenpoint, Bushwick, and East Williamsburg used to be less expensive than prime areas of Williamsburg, "the popularity of the entire region has led to increased prices in many adjacent areas as well," Whittle says. "However, they could still offer relatively more affordable options but definitely not as cool of an address as Williamsburg, and it's harder if you plan to commute."
Check out these listings that are around $1 million in Williamsburg.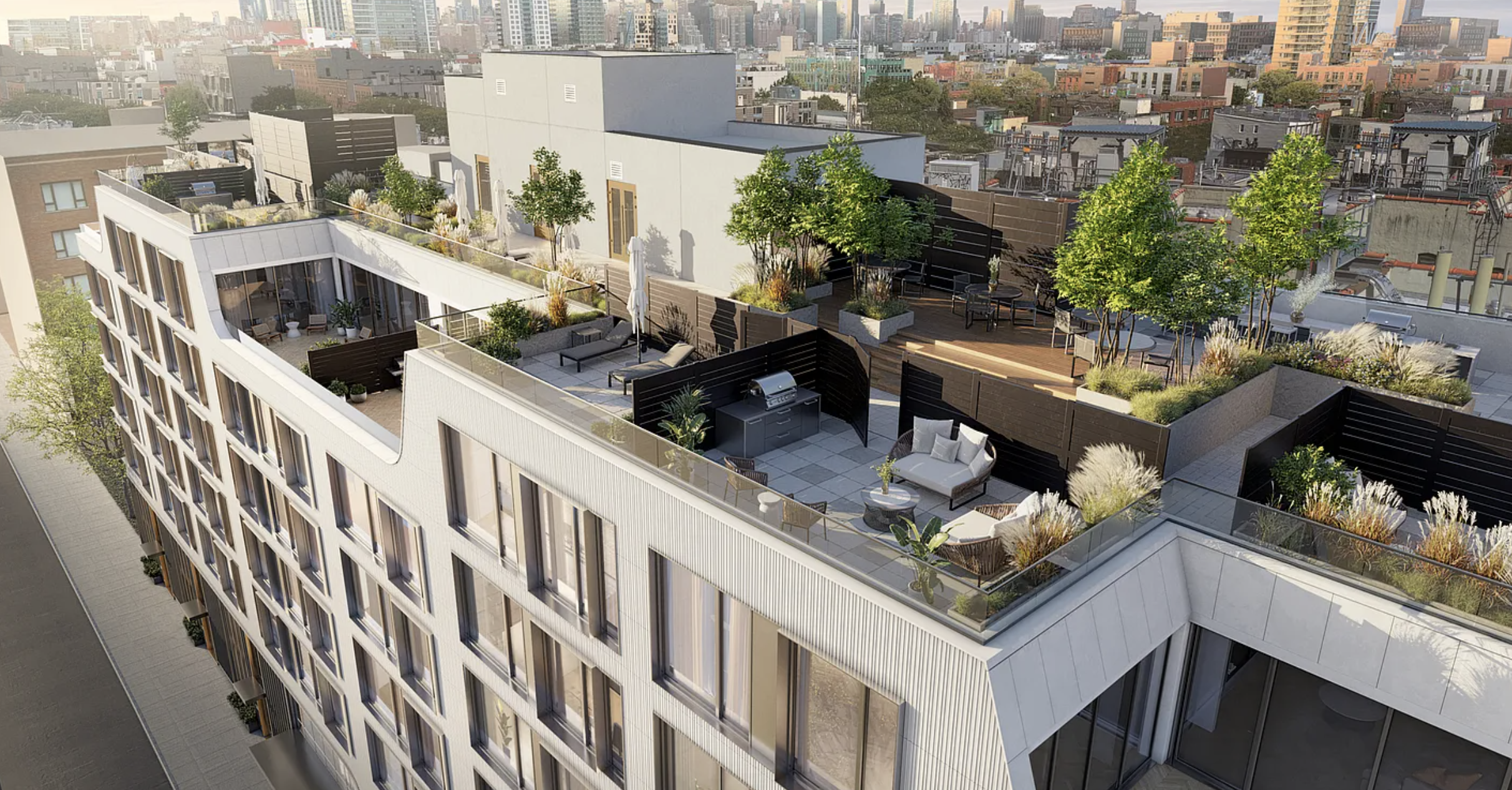 Listed for $650,000, this 406-square-foot studio condo has floor-to-ceiling windows, an open-floor plan, a luxury kitchen and bath, and a washer and dryer. The 2023 seven-story building has 57 units, a rooftop deck with barbecues, fitness center, garden, lounge, playroom, pet spa, garage with semi-automated parking, laundry room, bike storage, a package room, and storage lockers.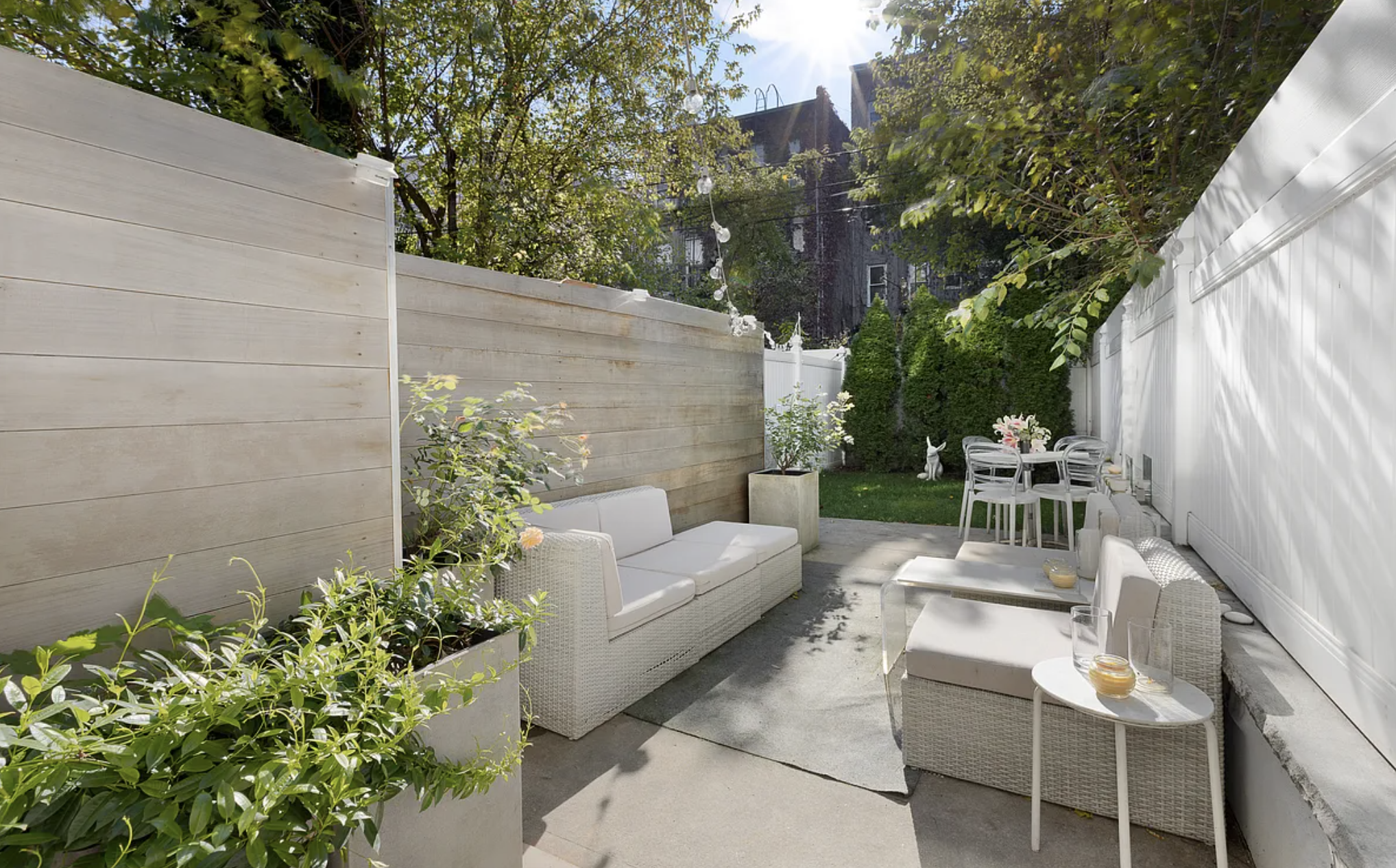 This ground-floor duplex, located in a boutique 2009 condo building with eight units on four stories, is on the market for $899,000. The one-bedroom, one-bath unit has hardwood floors, a washer and dryer, modern kitchen with stainless steel appliances, and private outdoor space.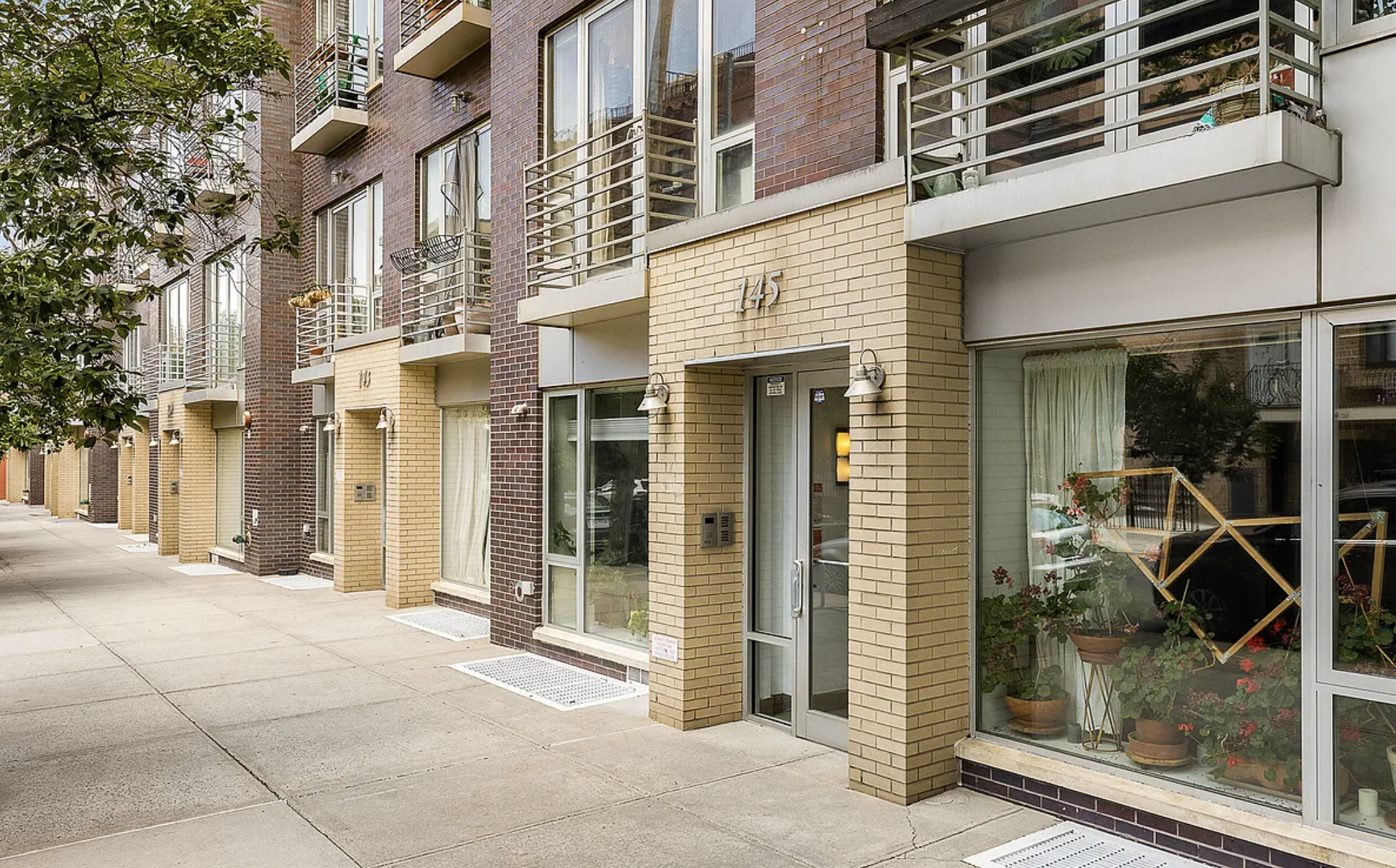 One of eight townhomes in the circa-2008 Jacksonia boutique condo, this one-bedroom, one-bath unit has 10-foot ceilings, teakwood floors, oversized windows, an alcove office, updated kitchen with a dishwasher and stainless steel appliances, a washer/dryer, and private balcony. The 750-square-foot unit is on the market for $899,000.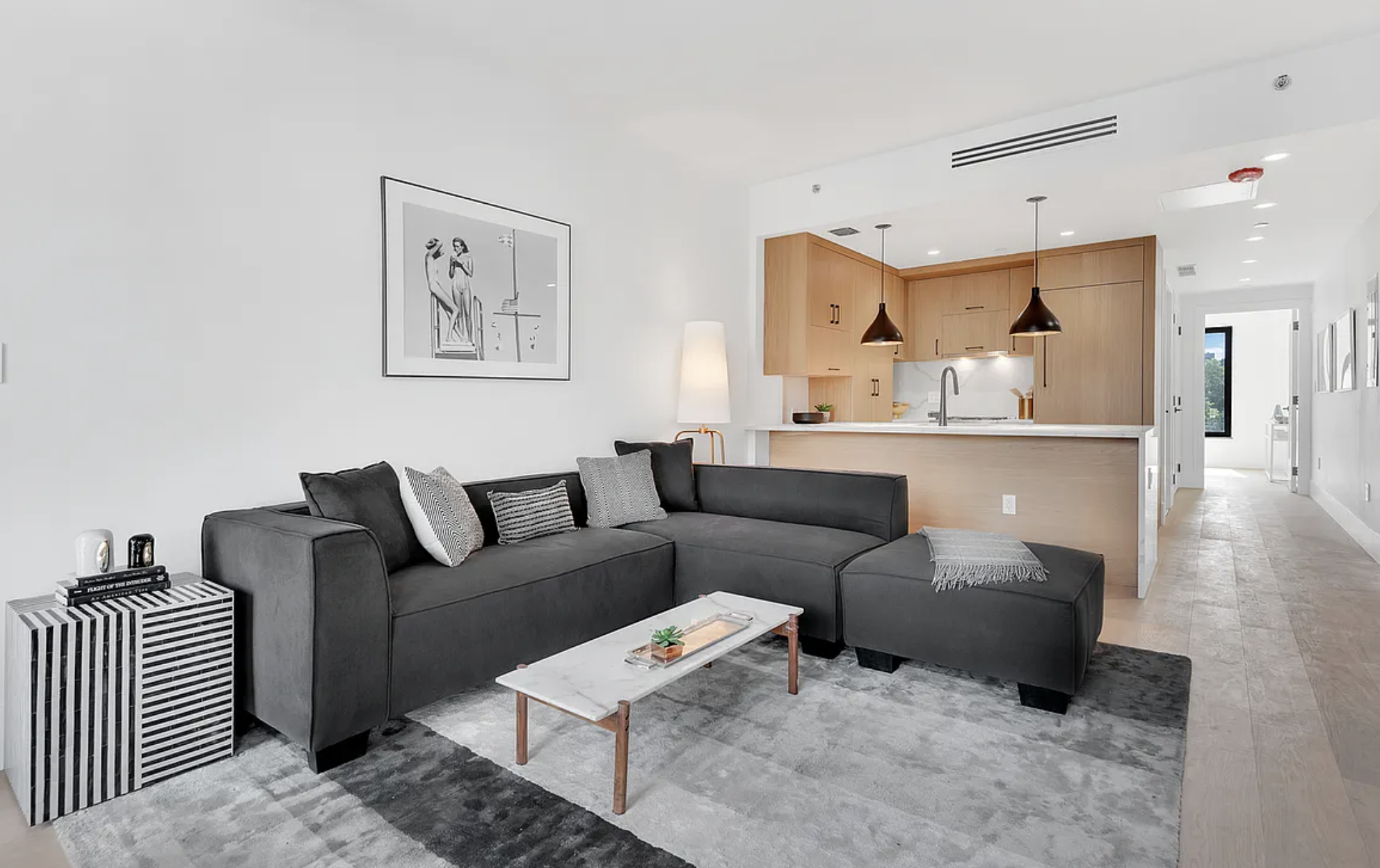 This 660-square-foot condo, listed for $970,000, is one of nine units in a 2023 boutique five-story development. The one bedroom, one bath features oak flooring, oversized windows, heated flooring in the bath, and a built-in wine fridge.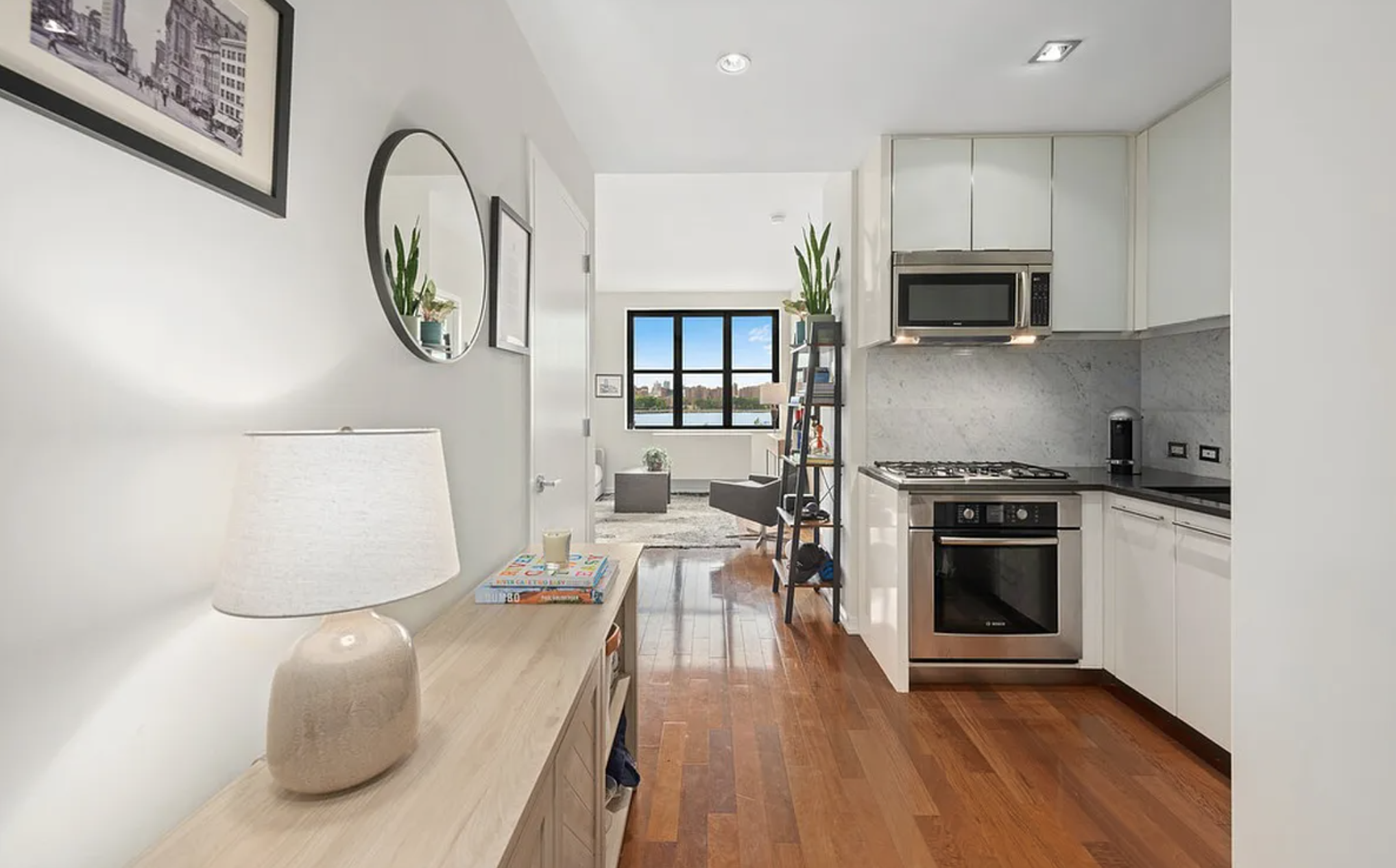 Originally listed for $975,000, this one-bedroom, one-bath condo has been reduced to $950,000. The 620-square-foot unit has hardwood floors, a chef's kitchen, and washer/dryer. The complex, which dates to 2011, has seven stories, 50 units, an indoor swimming pool, a fitness center, roof terrace, garden, media lounge with a kitchenette, cold storage, a package room, and bike storage. [Note: The unit is in contract.]
Nancy A. Ruhling is a freelance writer based in New York City.
Brick Underground articles occasionally include the expertise of, or information about, advertising partners when relevant to the story. We will never promote an advertiser's product without making the relationship clear to our readers.