Your Next Move
What you can get for $1 million in Greenpoint, where you'll find 'a combination of charm and energy'
The revitalized waterfront, ferry service, new developments, and parks are major draws, as is the food scene
Housing is mostly townhouses and boutique condos in a range of styles; co-ops are very rare
You can get a large one bedroom or flex two bedroom with private outdoor space for around $1 million
Have you always wanted to live in Greenpoint but assumed you were priced out? In this new series, Brick looks at listings in New York City's most in-demand neighborhoods for under $1 million—roughly the median sales price for Manhattan co-ops and condos—as well as higher-priced options below $2.5 million. 
If your goal is to live large, think small: Buying a studio or one bedroom is a way to net the nabe of your dreams. New to buying NYC real estate? Be sure to wrap your head around the difference between co-ops and condos. Co-ops are generally less expensive but also are older and have fewer bells and whistles than condos—plus more rules. With that in mind—happy hunting!
In this week's Your Next Move, Bram Lefevere, a founding partner at Native Real Estate, and Alexandra Newman, an agent at Corcoran, give us the inside story on Greenpoint, one of Brooklyn's oldest neighborhoods.
What draws buyers to the neighborhood?
Greenpoint's feeling of community is one of its main attractions, Lefevere says. "It's a bubble of a village in the big city," he says, adding that the revitalized waterfront, ferry service, tree-lined streets, new condo and rental developments, and parks make it "close to everything and very hard to leave."
Newman agrees that the "small neighborhood feel" attracts buyers. "It's a blend of old and new—it's one of the oldest Brooklyn neighborhoods," she says, adding that its diverse attractions, including the park, the waterfront, the farmer's market, and the Skyline Drive-In NYC, where people park and watch movies playing against the Manhattan cityscape, make it popular. "There's also the food scene and bars and vintage shops," she says. "Greenpoint offers a combination of charm and energy."
What are housing and pricing like?
Greenpoint has a mix of condos as well as townhouses from various eras and in a variety of styles. Co-ops are extremely rare.
There are only 30 listings on the market right now, according to StreetEasy.
Townhouses typically start at about $1,000 per square foot, Lefevere says, though new condos on the waterfront can command $1,360 to $1,600 per square foot. "If you get lucky, you'll find one for $1,250 per square foot, but it's likely to have something off about it," he says.
He notes that townhouses that have been gut renovated and turned into boutique condos are about the same price as condos in developments.
The community's largest co-op development, 1125 Lorimer St., was built in 1949 and has only 60 units in its six stories. The prices are comparable to those of older condos.
"It's a stunning building with high demand," he says. "It's really hard to get into because people rarely leave. And the units sell fast." In fact, there are no active listings at this time. 
What type of property can I get for under or around $1 million?
Inventory at this level is extremely scarce: There are only four properties on the market, according to StreetEasy.
"If you're lucky, you can get a co-op at 1125 Lorimer St.," Lefevere says. "You also could get a larger one-bedroom condo that's not on the waterfront or a flex two bedroom that's closer to some of the louder streets."
I can stretch my budget. What can I get for $2.5 million?
At this price point, you can buy a townhouse—but it would need to be renovated, Lefevere says.
Or, he adds, you might get an 1,800-square-foot, three-bedroom condo with some outdoor space. "You would have to choose between square footage and a view," noting that waterfront developments have more amenities.
Are there any newer condo developments I should check out?
Newer condos typically offer the most luxurious amenities and finishes, features that attract many buyers.
Greenpoint's waterfront is being developed and revitalized, with condos and rental communities being added.
The Greenpoint at 21 India St. has over 350 rental apartments and 95 condos—none of which are currently for sale. Built in 2018, the development has 40 stories, a roof deck, gym, and playroom.
217 Franklin St., which opened in 2020, has seven stories and six units, including a 1,419-square-foot unit that's on the market for $2.499 million and has three bedrooms, two full baths, and one half bath.
Which attractions do you show buyers who have never been to the area?
Lefevere takes his clients on a walking tour of Franklin Street, which is close to the waterfront and teeming with coffee shops, restaurants, and bars. Other stops include McCarren Park and WNYC Transmitter Park.
After touring the park and shops on Franklin Street, Newman heads to Oxomoco, a Michelin-starred Mexican restaurant, or the sushi spot Rule of Thirds for lunch. "We usually end up at The Hidden Pearl, a speakeasy at the back of a ramen restaurant, for cocktails," she says.
What are the nearby neighborhoods, and are they less expensive?
Noting that Greenpoint's prices are comparable to Williamsburg's, Lefevere says that none of the surrounding neighborhoods are any cheaper.
Instead, some priced-out buyers are looking at Queens. "Sunnyside, which is 15 minutes away, is an option," he says. Astoria is another more affordable choice.
Check out these listings that are around $1 million in Greenpoint.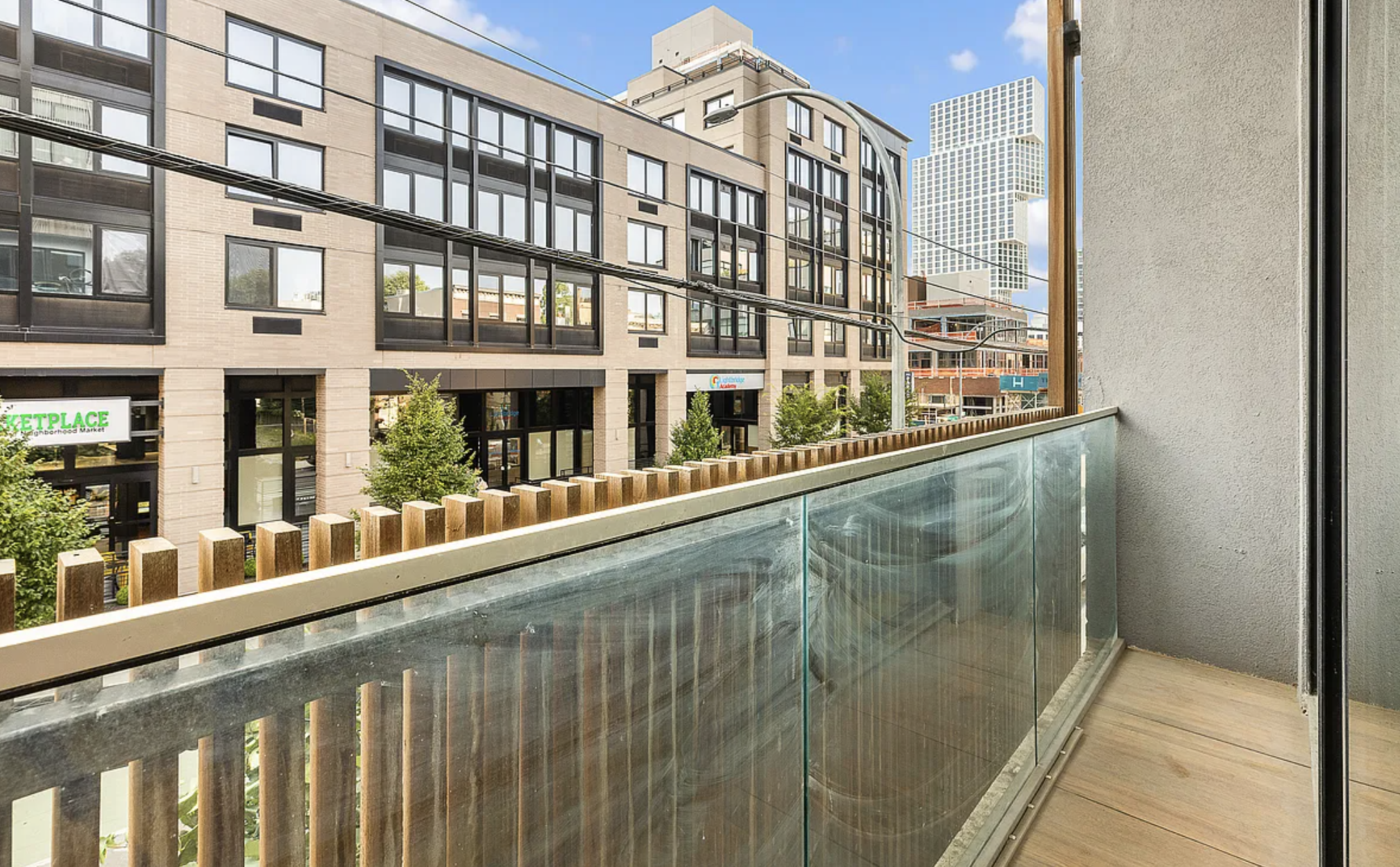 This 638-square-foot, one-bedroom condo, listed for $799,000, has floor-to-ceiling windows, a high-end custom kitchen, in-unit washer/dryer, private balcony, and storage room in the basement. The boutique development, built in 2018, has five units and six stories.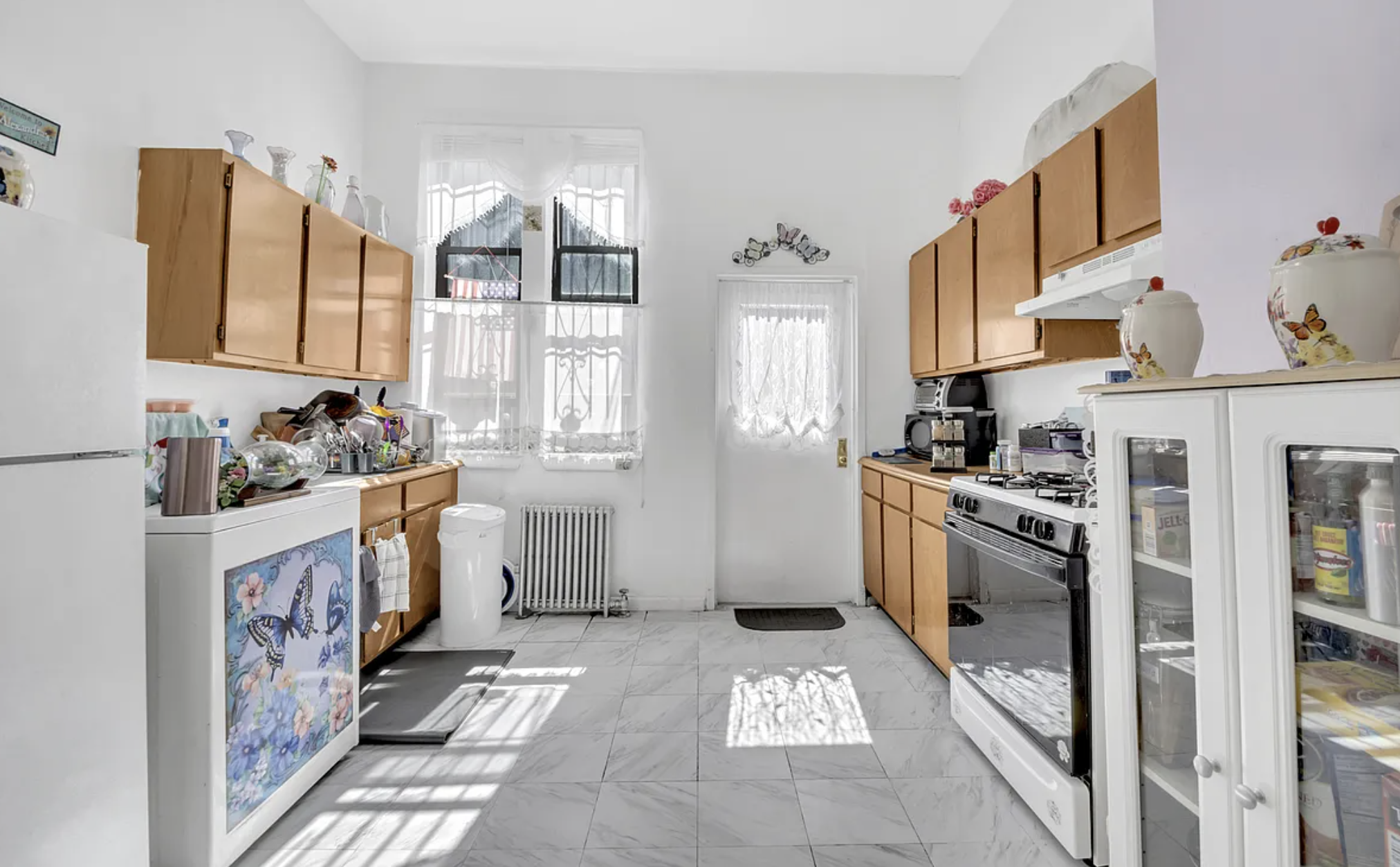 Listed for $495,000, this Housing Development Fund Corporation unit has income restrictions and requires an all-cash deal. The one-bedroom co-op has a railroad layout, shared backyard, washing machine, and storage. Dryers are allowed. It's one of six units in a six-story 1928 building.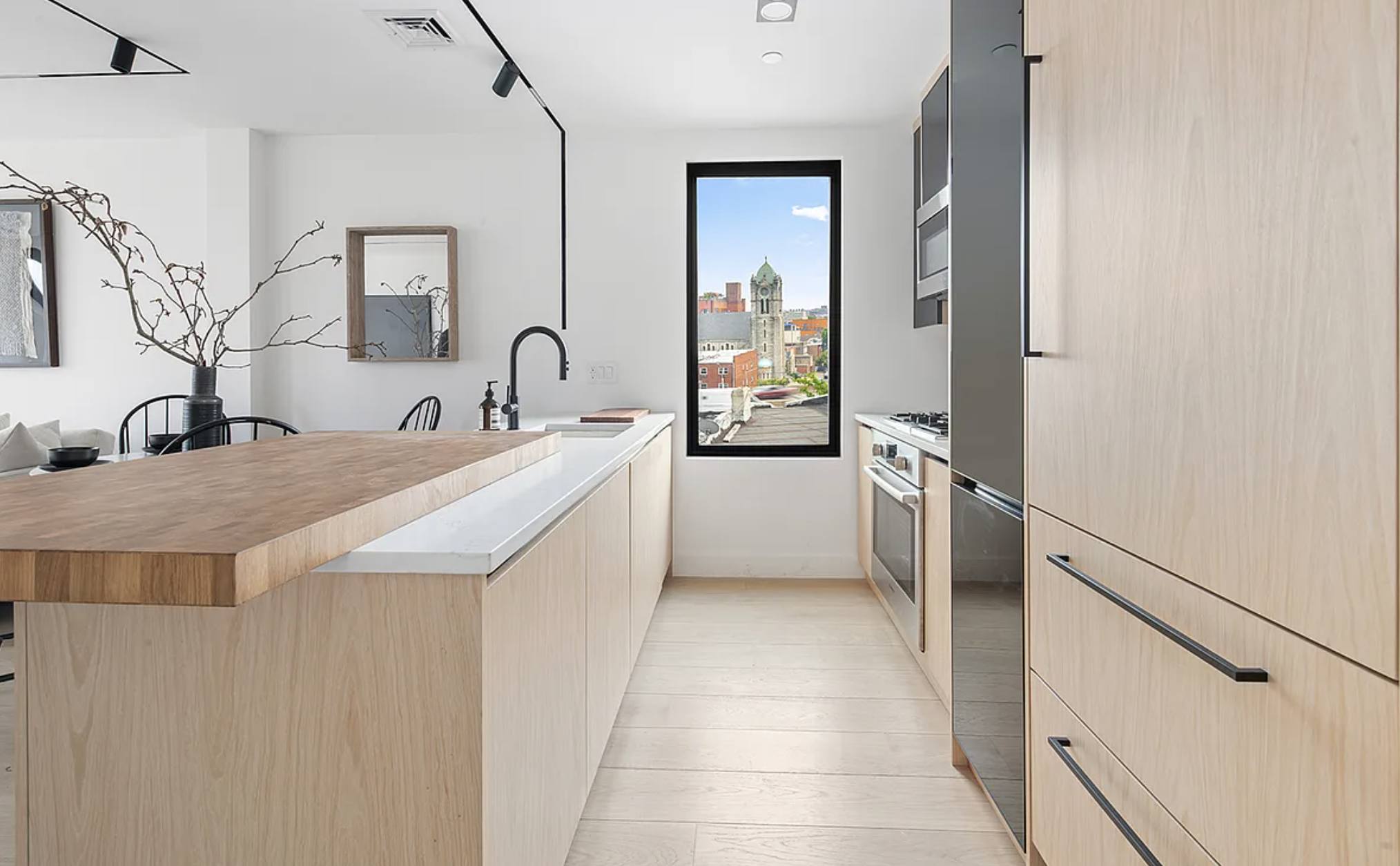 On the border with Williamsburg, this two-bedroom, one-bath condo is listed for $1.425 million. The 1,107-square-foot unit has floor-to-ceiling windows, wide-plank oak floors, a keyed elevator to each private floor, high-end kitchen, custom bedroom closets, and a washer/dryer. The building, which opened in 2022, has seven stories and six units.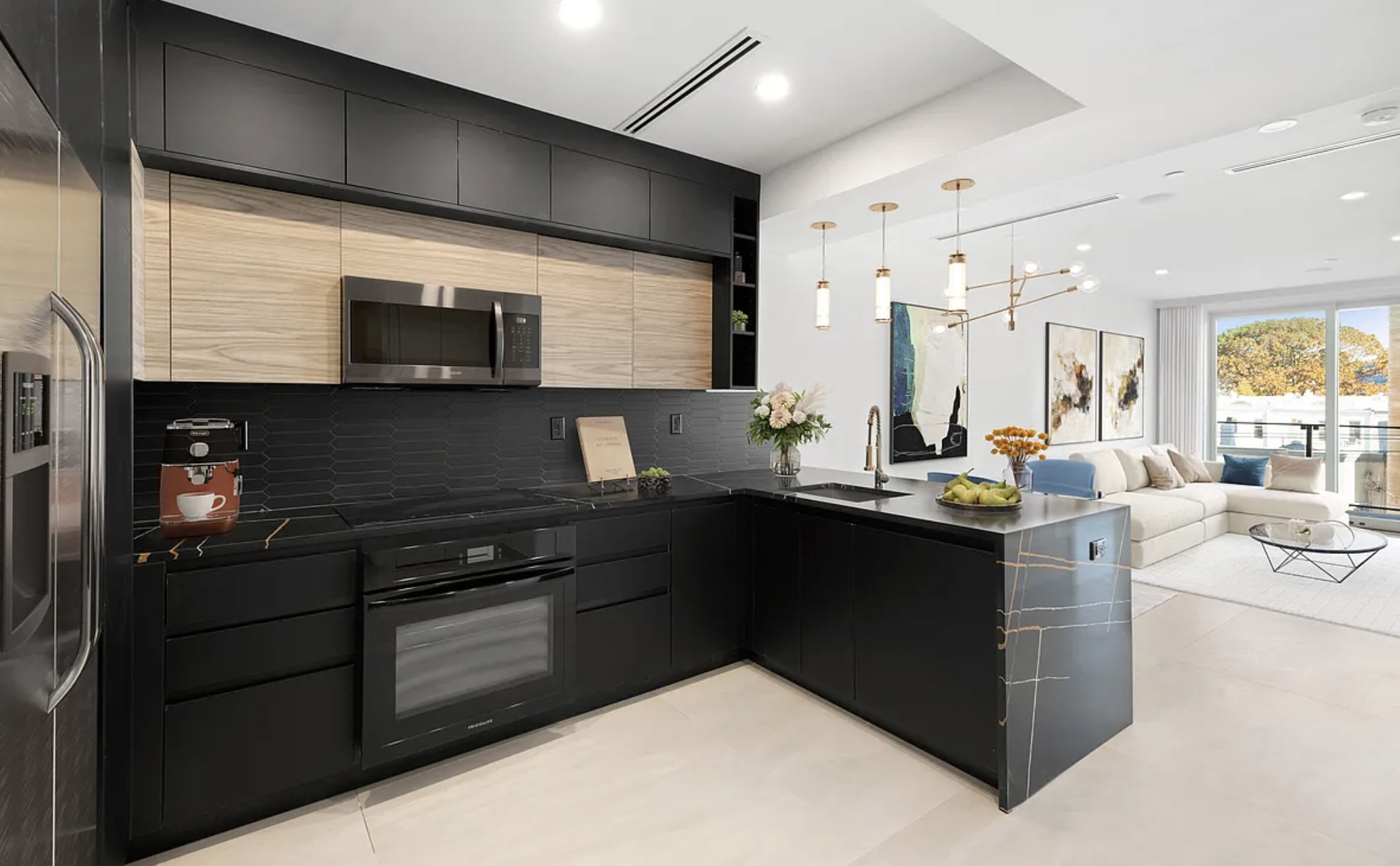 Located in a five-story, 15-unit boutique development, this one-bedroom condo is on the market for $799,000. The 691-square-foot unit has high ceilings, an open layout, stainless steel kitchen appliances, central air, a balcony, and washer and dryer hookups. The 2022 building has a virtual doorman, bike room, media room, package room, and gym.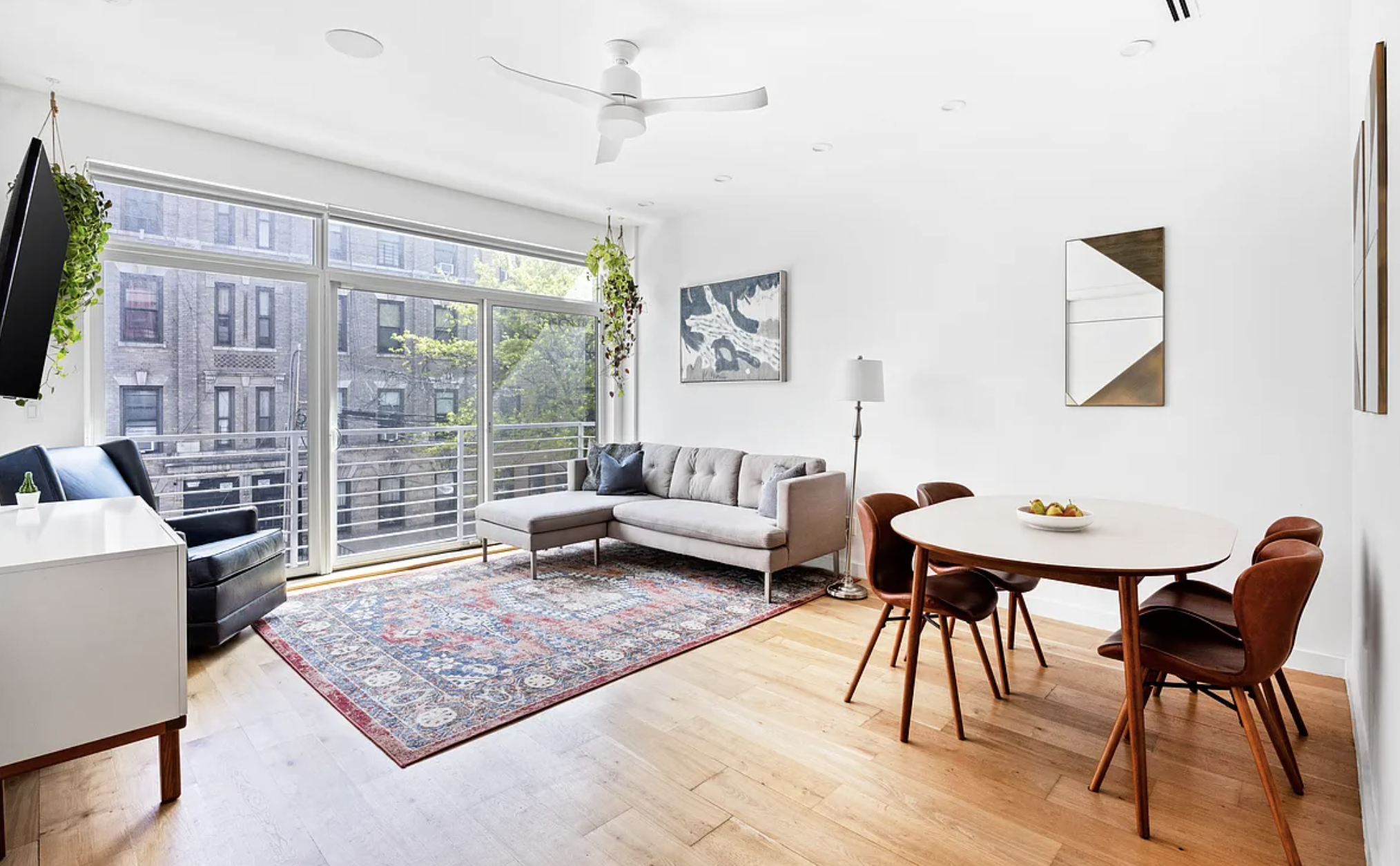 This 1,153-square-foot condo, originally listed for $1.475 million, has been reduced to $1.375 million. There is a direct elevator to the unit, which has three bedrooms, two baths, a chef's galley kitchen, washer/dryer, and balcony. The building, which dates to 2015, has six stories and six units, a roof deck, and storage.
Nancy A. Ruhling is a freelance writer based in New York City.
Brick Underground articles occasionally include the expertise of, or information about, advertising partners when relevant to the story. We will never promote an advertiser's product without making the relationship clear to our readers.