Spuyten Duyvil in the Bronx is technically a stone's throw from Manhattan, but it's a world, and a not insignificant commute away from the bustle of Midtown. It's also relatively affordable compared to many neighborhoods to the south. We reached out to Manuel Pantiga of Pantiga Group and Gabriella Santoro of BOND New York to school us on the area for this week's Buy Curious.
The starting point
I recently heard about Spuyten Duyvil and would love to learn a little more about it. How expensive are apartments there? Where did it get that name?
The reality
Pronounced "SPY-tun DIE-vul," Spuyten Duyvil roughly translates from the Dutch to "Spouting Devil" which many believe to be a reference to the robust tidal currents where the Harlem and Hudson Rivers meet.
Santoro says that the neighborhood is a good blend of city and suburb, with areas of high-rise buildings as well as blocks of freestanding houses.
Where is it?
Spuyten Duyvil is in the northwestern Bronx. It is bordered to the north by Riverdale, to the east by Kingsbridge, to the south by the Harlem River, and to the west by the Hudson River.
Some consider it to be the southernmost part of Riverdale.
Who lives there?
Nearly 30 percent of the residents of Spuyten Duyvil are 65 or older, according to census data.
But younger people live there as well, including 20- and 30-somethings who are coming in search of a cheaper alternative to Manhattan and Brooklyn.
"I have always considered the neighborhood a transitional one," Pantiga says. "What I mean by that is that… you find that many of the folks that move in are either on the way out of the city into suburbia—so it is in many cases a starter home neighborhood—or folks that want to return to the city find it a great midpoint where you can have the easy access to Midtown with a slight sense that you are not in the boroughs."
What types of housing are available?
Spuyten Duyvil is a mix of freestanding houses, high rise co-ops, rental buildings, and even the odd new-construction condo building.
"There are more co-ops than condos," Santoro says, adding that condos are fairly rare in the West Bronx as a whole.
The high-rises include mid-century co-op buildings like the River Point Towers at 555 Kappock St., and the 13-story Blue Building at 2400 Johnson Ave., both of which have doormen and live-in supers.
The limited condo offerings include La Rive at 2521 Palisade Ave., a 13-story building with an elevator, a doorman, a live-in super, and an indoor pool, and RiverPointe at 2287 Johnson Ave., a 15-story building with a gym.
What are prices like?
The average sales price in Spuyten Duyvil for the third quarter of 2017 was $427,671, according to appraiser Jonathan Miller of Miller Samuel. That's up 28.2 percent from the same period in 2016, when the average price was $333,716. In 2012, the average price was $310,786.
Currently, there are 77 homes listed for sale in Spuyten Duyvil on StreetEasy, ranging from a four bedroom Tudor-style house at $1,595,000 at 2715 Arlington Ave. to a $130,000 alcove studio in the River Point Towers.
Pantiga says that Spuyten Duyvil's "inventory is comprised mostly of co-ops ranging from the $100,000s for a one bedroom, low $200,000s-mid-$400,000s for a two bedroom, to upwards of $800,000 for a three bedroom." These relatively inexpensive prices are what make it so attractive to many, especially those who have been priced out of other boroughs.
What's the transportation situation?
"One of the biggest draws to the area is the convenient access to Manhattan," says Pantiga.
The Metro-North stops in Spuyten Duyvil on the Hudson line, and trains from there will get you to Grand Central Terminal in 30 minutes. Unless your building is very close by, the station on the edge of the Harlem River is a bit of a schlep up and down a steep hill on winding roads (on the bright side, the elevation is part of what gives the area great views).
There are also three express buses into Manhattan, and local buses will take you to the 1 train in nearby Marble Hill.
"There's no reason to choose [between modes of transportation]," Santoro says. "Each is appropriate depending on the destination and time of day. If you are headed to Midtown East or Grand Central in Manhattan, the Metro-North is the way to go. It's comfortable and incredibly fast. The express bus can feel like a private escort and a well-deserved rest after a long day of work or shopping. And the 1 subway is excellent, and connection to the 2 or 3 trains is seamless at 96th Street."                                                                                                           
What is there to do?
The neighborhood is "relatively quiet," says Pantiga, but there are a number of parks to keep folks busy during the day, including the popular 9-acre Henry Hudson Park, which has playgrounds, basketball courts, a baseball diamond, handball courts, and a bronze statue of its namesake.
Edgehill Church of Spuyten Duyvil on Independence Avenue is a United Church of Christ parish church that was built in the 1880s using a mix of styles, including Romanesque Revival, Tudor Revival, and Shingle style. It was declared a New York City landmark in 1980.
What's the restaurant situation?
"Spuyten Duyvil is not the center of the metropolis," Santoro says, but "there are some great restaurants."
Local favorites include Kappock Café & Wine Bar, an Italian eatery on Knolls Crescent, and Moss Café, a kosher place on Johnson Avenue.
How about grocery stores?
There's a large Key Food on West 235th Street, but for the most part, smaller places abound. Fresh King Market on Knolls Crescent has what many locals say is the best produce around, and Ben's Meat O Mat on Knolls Crescent sells exactly what its name implies.  
Intrigued? Check out these listings in Spuyten Duyvil: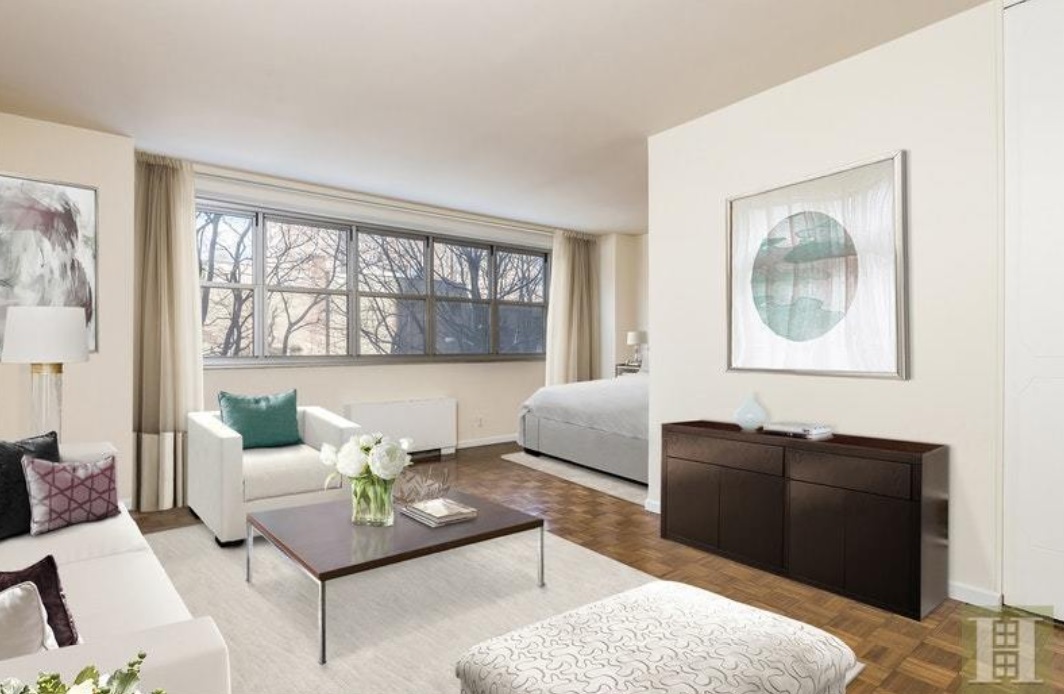 Listed for $130,000, this alcove studio has high ceilings, five closets, and new parquet floors. It's in the River Point Towers, which has a 24-hour attended lobby, a gym, a seasonal heated pool, a community room, a private playground, and a picnic area. Maintenance is $563 a month. No dogs allowed.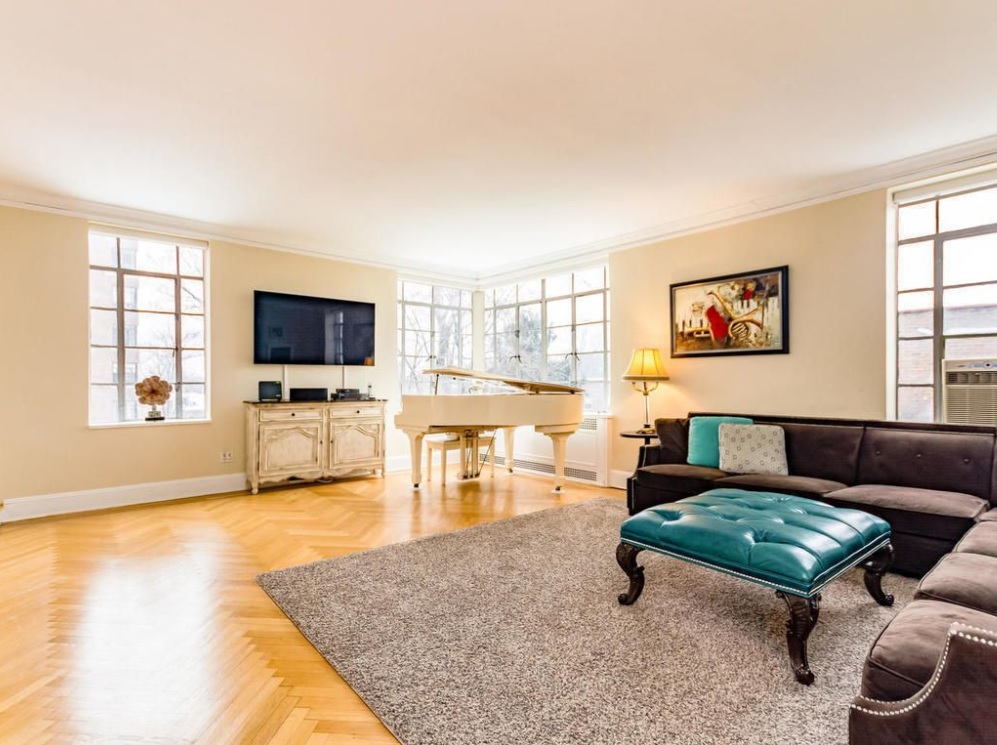 This 1,500-square-foot two bedroom, two bath has a formal dining area that can seat 12, a sunken living room, casement windows, multiple exposures, a step-up den with French doors, and a windowed kitchen with granite countertops and stainless steel appliances. It's in a pet-friendly co-op building with a part-time doorman, a gym, and private tennis courts. It's priced at $615,000. Maintenance is $1,196 a month.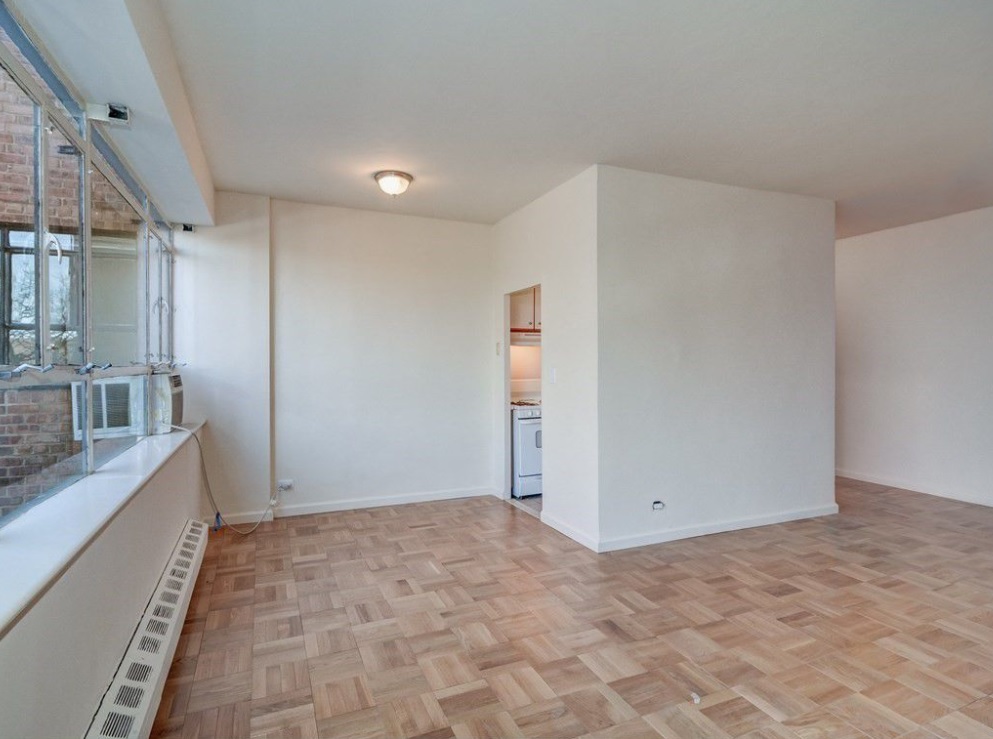 Listed for $220,000, this 800-square-foot third-floor one bedroom has a dining alcove and lots of closets. It's in a pet-friendly co-op building with a doorman, on-site laundry, a live-in super, and a swimming pool. Maintenance is $818 a month.
2736 Netherland Ave.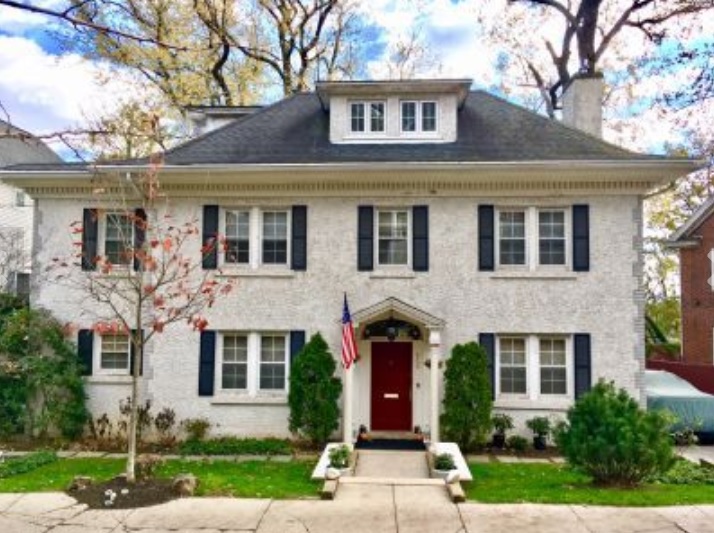 This three bedroom, stucco, center-hall Colonial has three and a half bathrooms, a living room with a fireplace, a formal dining room, a renovated kitchen, a finished basement, a private driveway, and a two-car garage. It's listed for $1,195,000.
2521 Palisade Ave. #7A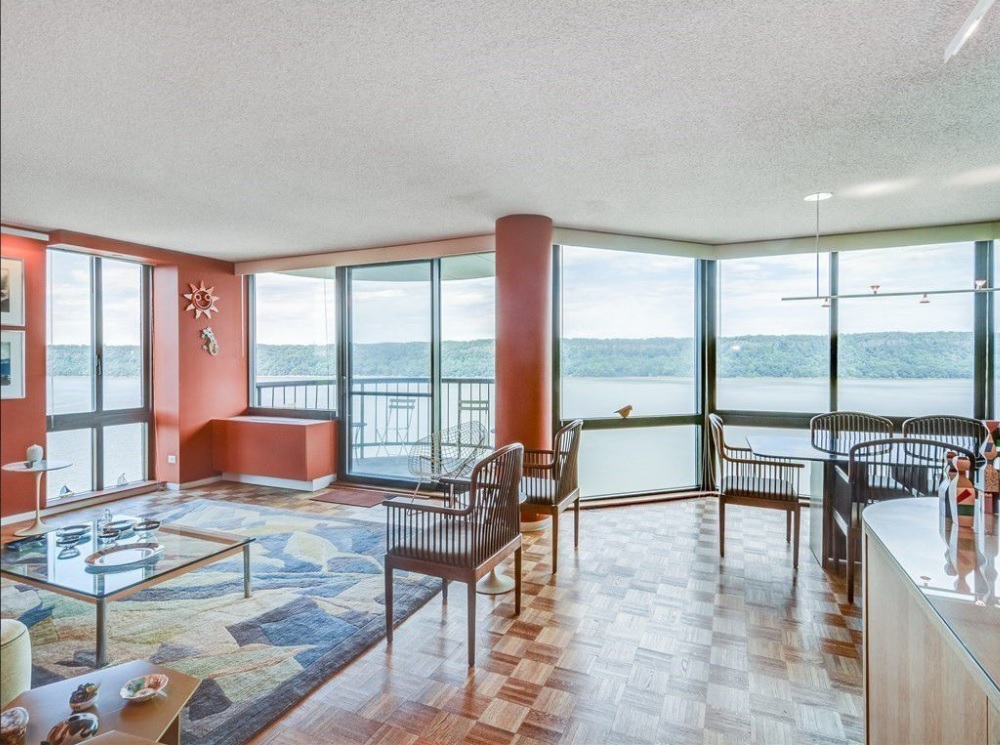 This three bedroom, two-and-a-half-bath condo has a private balcony, stunning Hudson River views, and in-unit laundry. Listed for $1,300,000, it's situated in a pet-friendly condo building with a 24-hour doorman, a heated pool, a sauna, garage parking, and central air conditioning. Common charges are $1,903 a month.
Brick Underground articles occasionally include the expertise of, or information about, advertising partners when relevant to the story. We will never promote an advertiser's product without making the relationship clear to our readers.