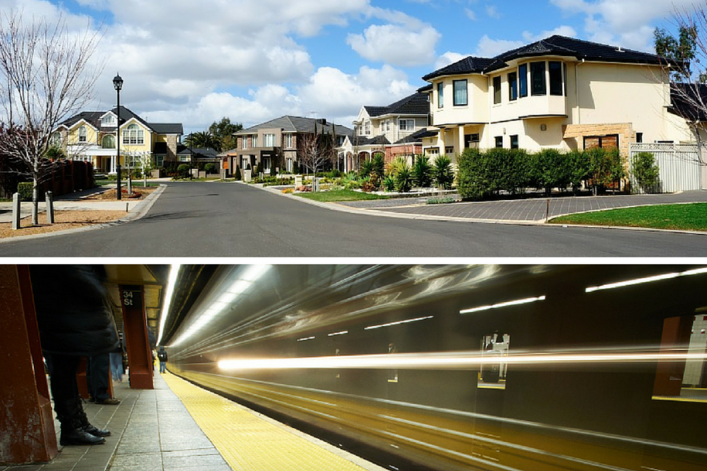 Itching for a real honest-to-goodness house, lawn, and parking spot, but don't want to pay exorbitant suburban real estate taxes and deal with a crippling commute? We hear you (on all accounts). Luckily, there are plenty of NYC neighborhoods that boast that calm, relaxed suburban vibe and offer amenities you might look for outside the city.
For this post, we'll skip Staten Island (almost the entire borough is suburban); and Manhattan which, though it may have quiet pockets, simply doesn't have the kind of areas that fit our requirements. As for schools, we suggest you read reviews of public options at Inside Schools (links to individual pages below)—some are well-regarded and others still have a way to go. But many of these neighborhoods have access to a mix of parochials, privates and public school options.
Note, this list is by no way exhaustive (neighborhoods like Middle Village in Queens, Country Club in the Bronx, and Manhattan Beach in Brooklyn may also be worth checking out if you're getting sick of the city), but we think these five neighborhoods in Brooklyn, the Bronx, and Queens are a good place to start:
DYKER HEIGHTS, BROOKLYN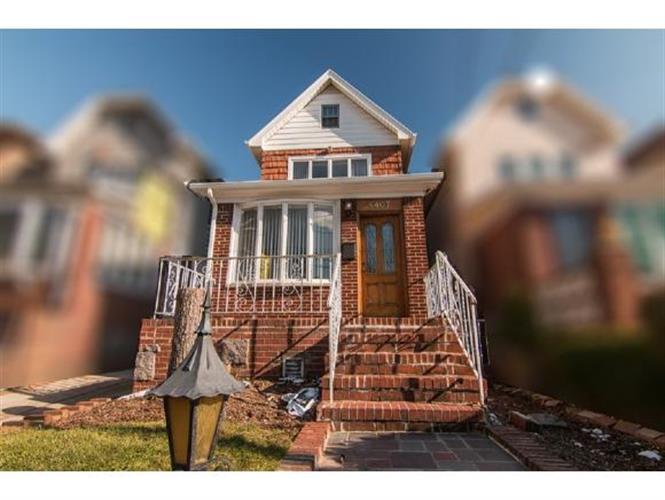 This three-bedroom, one-and-a-half bath single-family house has an asking price of $999,000. Credit: Weichert
"A lot of people start out as renters in Dyker Heights and end up staying and buying a house," says Anthony Mussolino of Ben Bay Realty about this southwestern Brooklyn neighborhood sandwiched between Bensonhurst and Bay Ridge. Adding to the suburban feel? Nearby Dyker Beach Golf Course, with its wide open green space.
Housing stock: One-, two-, three- and even four-family houses dominate this middle class neighborhood. Many are Queen Anne style. Many have driveways (some shared), and others have substantial back yards and front lawns.
Prices: According to Mussolino, semi-detached one-family houses are often in the $750,000 to $800,000 range. Detached one-family houses are $950,000 and up. The average home price sold over the last year, according to StreetEasy, was $815,207. 
Transportation: "Most families have one, maybe even two cars," says Mussolino. An express bus  takes about 35 minutes to downtown Manhattan (traffic dependent), he says. Residents can also choose to walk about 10 minutes to either the D or the R, which takes about 45 minutes to downtown Manhattan.
Schools: Families have access to various public, private and parochial schools in the area. P.S. 229 runs from pre-kindergarten through eighth grade.  New Utrecht High School is in nearby Bensonhurst.
HOLLISWOOD/HOLLIS HILLS, QUEENS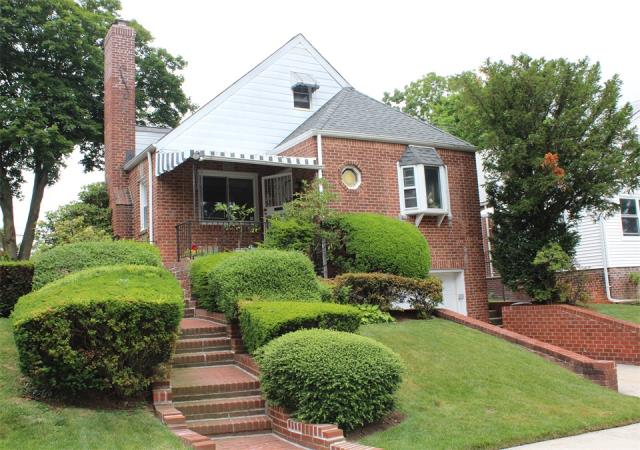 Realtor Julia Shildkret raised her kids in this northeastern slice of Queens situated between Jamaica and Queens Village' and says that "though taxes have gone up drastically, it's still a relative bargain in comparison to the suburbs." (Taxes on the home pictured above are about $7,000 a year. Taxes for similar houses in parts of Long Island can be double—or more.)
Some areas feel a lot like the (nearby) Long Island suburbs. "Some streets don't even have sidewalks," she says. Plus, it offers easy access to Long Island via the Grand Central Parkway, when you're looking for suburban conveniences (like big-box stores). The area's crown jewel may very well be Cunningham Park, with its biking and hiking trails and fields for playing  baseball, soccer and cricket. There's also a dog run, playground, and summer concerts.
Housing stock: Most of the homes here are detached, but a wide range of styles abound. "There are ranches, colonials, split-levels, everything. That's part of what makes it so attractive," she says. Many have yards about double the size of a city brownstone.
Prices: Detached homes start at $700,000 and go all the way up to over $1 million. Prices are capped at $2 million, says Shildkret.
Transportation: You'll need a car, but if you commute in to Manhattan, there are public transportation option, too. It's is a "two-fare zone," says Shildkret, using an expression that originated pre-Metrocard, meaning that you'll need to take a bus to the nearest subway—the E or F in Kew Gardens. There's also an express bus. Either way you're likely to spend about an hour commuting into Manhattan.
Schools: There are several private and parochial schools in the area. As far as public schools, kids can go to P.S. 188 and M.S. 172. Martin Van Buren High School is in nearby Queens Village.
NORTH RIVERDALE, BRONX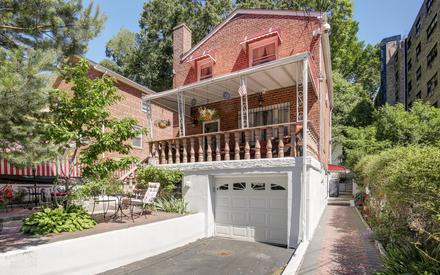 Housing stock: Houses run the gamut from Dutch colonial to simple, red-brick homes, semi-attached to detached. Some homes have private driveways, others have shared driveways. Some only offer street parking.There are some mid-sized co-op buildings, too, but not nearly as many as in southern or central Riverdale.
Prices: The average price for a standard, three-bedroom, one-and-a-half bath home is $650,00 to $850,000, says Mary Phelan-Kavanagh, an agent with Douglas Elliman.
​Transportation: The neighborhood doesn't have alternate-side parking rules, and most people have cars. Close proximity to the Saw Mill makes it easy to get to Westchester. There are express buses into Manhattan, and a shuttle bus can take you to the Riverdale Metro-North station. The 1 train is a located further south, and you'll need to take a city bus to get there.
Schools: Parochial and private schools—some coveted by many NYC families—are nearby. Public school options include P.S. 81, which runs from kindergarten through fifth grade; Riverdale/Kingsbridge Academy is a middle school/high school hybrid.
CITY ISLAND, BRONX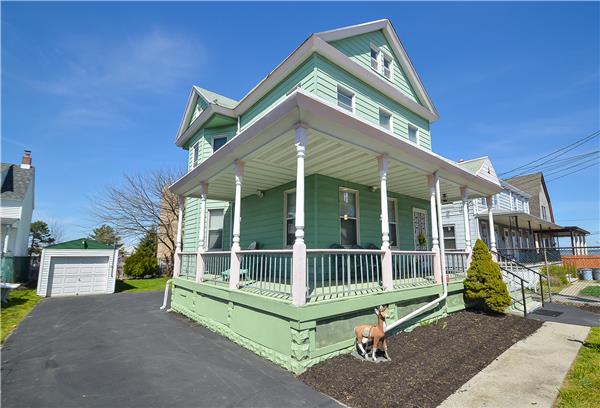 Houses don't come on the market all that much in this waterside town in the Bronx, mostly because families tend to stay in them for generations. (The island is located on the far western end of the Long Island Sound, south of Pelham Bay.) In fact, realtor Janie Blanks, of J. Philip Real Estate describes herself as a newbie, having only lived in the area for 15 years. It was traditionally a ship-building community, but now there are people from all walks of life, she says. 
Housing stock: City Island has a three-story height restriction for homes, but there are some apartment buildings, built before the rules were written. According to Blanks, houses range from 500-square-foot bungalows to large houses in gated, waterside communities. Most  are single-family detached houses.
Prices: Small bungalows can start in the $200,000s, says Blanks, but the average three-bedroom, two-bath is around $500,000, she says. According to StreetEasy, the average price for houses sold this year was $472,656.
Transportation: Some houses have driveways, fewer have garages. Most people park on the street, Blanks says, and since there's no alternate side parking, many residents have their own nearly permanent spots. There are two express buses that go to Manhattan on weekday mornings and take a little less than hour (traffic dependent). Some people park their cars by the 6 train stop at Pelham Bay Park (the first in the Bronx) and take it into the city from there, Blanks says.
Schools: P.S. 175 runs from kindergarten through eighth grade.
FISKE TERRACE, BROOKLYN
The streets in this micro-neighborhood bordering Ditmas Park and Midwood are lined with large, detached Victorian houses that have driveways, garages, gardens and backyards. "The canopy of trees is phenomenal. It's really bucolic," says Karen Talbott, a real estate agent with Corcoran who lives in nearby Ditmas Park. "It's like a really hip suburb," she says.
Housing stock: Most are large, three-story, one-family houses. Instead of your typical 26-foot width, many are 33-35 feet, says Talbott. Lots often are 135 feet deep, rather than the standard 100 feet.  Most have driveways; some are shared driveways. Houses range from bungalows (about 2,400 square feet) to grand Georgian mansions. Most houses have four of five bedrooms, some have more.
Prices: Traditionally, Fiske Terrace has been more affordable than nearby Ditmas Park. But as prices creep up in Ditmas, Fiske follows, Talbott says. Houses tend to be over $1 million. The average price of huoses for sale at the moment, according to StreetEasy, is over $2 million.
Transportation: Most people have cars, says Talbott, but there are also express buses, and the B, Q trains. The B express leaves from Newkirk and takes about 30 minutes into Manhattan. 
Schools: P.S. 217 runs from pre-K through fifth grade. Nearby Midwood High School and Edward R. Murrow High School are both selective public schools.
***This post was updated on July 14, 2016 to include new information and listings.
Brick Underground articles occasionally include the expertise of, or information about, advertising partners when relevant to the story. We will never promote an advertiser's product without making the relationship clear to our readers.