Buy Curious
What to know about buying in Longwood, the Bronx, where you'll find affordable co-ops and multi-families to rent out
Average prices are $175,000 for co-ops, $260,000 for condos, $520,000 for single family, and $580,000 for multi-family
Housing Development Fund Corporation co-ops are available for buyers who meet income cap requirement
The southwest Bronx community of Longwood, where former Secretary of State Colin Powell was born and spent part of his childhood, is one of the more densely populated areas of the borough.
Like other parts of the South Bronx, it is becoming more popular as buyers priced out of other boroughs discover it.
In this week's Buy Curious, Geoffrey Weiss, an agent at Compass, and Marithza McFadden, an agent at Keller Williams Realty NYC Group, give us the inside story on Longwood.
The question:
I've heard that buying in Longwood might be a good investment. Is that true?
The reality:
"It's one of the more affordable parts of the Bronx," Weiss says. "It's cheaper than the East and West Bronx because it's not near the water, where properties are more expensive. Longwood offers an opportunity to buy low and have your asset appreciate."
He adds that because the Longwood market is predominantly multi-family, buyers can use rental income to offset their mortgage payments.
Where is it?
Longwood is bounded on the east by the Bronx River and Bruckner Expressway, on the west by Prospect Avenue, on the south by East 149th Street, and on the north by East 167th Street.
Why would NYers want to move to Longwood?
"It's near shopping and transportation if you're not driving, and if you do have a car, you can get on the Cross Bronx Expressway and Bruckner Expressway," McFadden says.
Weiss agrees that the easy commute to Manhattan via subway, as well as Queens and Brooklyn via the Bruckner Expressway, is a major draw.
Where in Longwood should you live?
The Longwood Historic District consists of semi-detached two- and three-family row houses, most of which were designed by the architect Warren C. Dickerson and built between 1897 and 1901. McFadden notes that they sell for slightly more than the other multi-family houses in the community.
Foxhurst and Woodstock are neighboring communities, parts of which overlap Longwood.
What are housing and pricing like?
"The market is heating up," Weiss says, adding that buyers who put their search on hold are coming around again as mortgage interest rates are at lower levels.
And the inventory crunch—there are only seven condos, co-ops, and single-family houses on the market, according to StreetEasy—is starting to push prices up again.
Weiss says that multi-family homes, which make up the bulk of the housing stock, average $580,000, while single families average $520,000. Co-ops bring about $175,000 and condos $267,000.
According to McFadden, multi-family houses typically run $499,000 to $1.5 million compared to $375,000 to $539,000 for single families, $230,000 to $255,000 for two-bedroom condos, and $359,000 to $399,000 for three-bedroom units. Price ranges for co-ops are $135,00 to $180,000 for one bedrooms, $259,000 to $269,000 for two bedrooms, and $300,000 and higher for three bedrooms.
One bedrooms typically rent for $1,000, two bedrooms bring $2,100, and three bedrooms are $3,200 to $4,200, she adds.
Is there a lot of new development? 
"In the Bronx, there's always constant development," Weiss says.
There are some affordable housing rental developments in the works along Southern Boulevard, McFadden notes.
What's the transportation situation?
In addition to the 2, 5 and 6 subway trains, Longwood is served by the Bx4, Bx4A, Bx5, Bx6, Bx6 SBS, Bx17, Bx19, Bx27, Bx35, and Bx46 bus lines.
What is there to do?
The Longwood Avenue Festival, a block party held every June, features musical acts (namely salsa and merengue), food vendors, and children's attractions.
Bill Rainey Park has baseball diamonds and a field for soccer and football.
The seven-acre Concrete Plant Park has a waterfront promenade and launch sites for kayaks and canoes.
The Bronx Music Heritage Center offers a variety of events, including music performances, readings, film screenings, and art exhibitions.
The Hostos Center for the Arts & Culture, which includes the Longwood Art Gallery @ Hostos, offers a variety of programming ranging from musical performances to theater and dance events.
Located across the river, Soundview Park has an amphitheater, picnic areas, and fields for soccer and baseball fields.
Starlight Park, two blocks north of Longwood, has baseball and soccer fields, basketball courts, playgrounds, and kayak and canoe launch sites.
What's the restaurant/nightlife situation?
The restaurants reflect the Latin culture of the neighborhood.
Popular spots include Margarita's Restaurant for Puerto Rican dishes, El Porton Bar Mexican, the casual eatery El Valle, Pitusa Bakery, Florinda Restaurant, which McFadden says is known for its Dominican soup, and longtime favorite Lechonera La Piraña, where Puerto Rican fare is served in a trailer.
How about grocery stores?
CTown and Fine Fare are the main chains, but several mom-and-pop bodegas also serve the community.
Check out these listings in Longwood.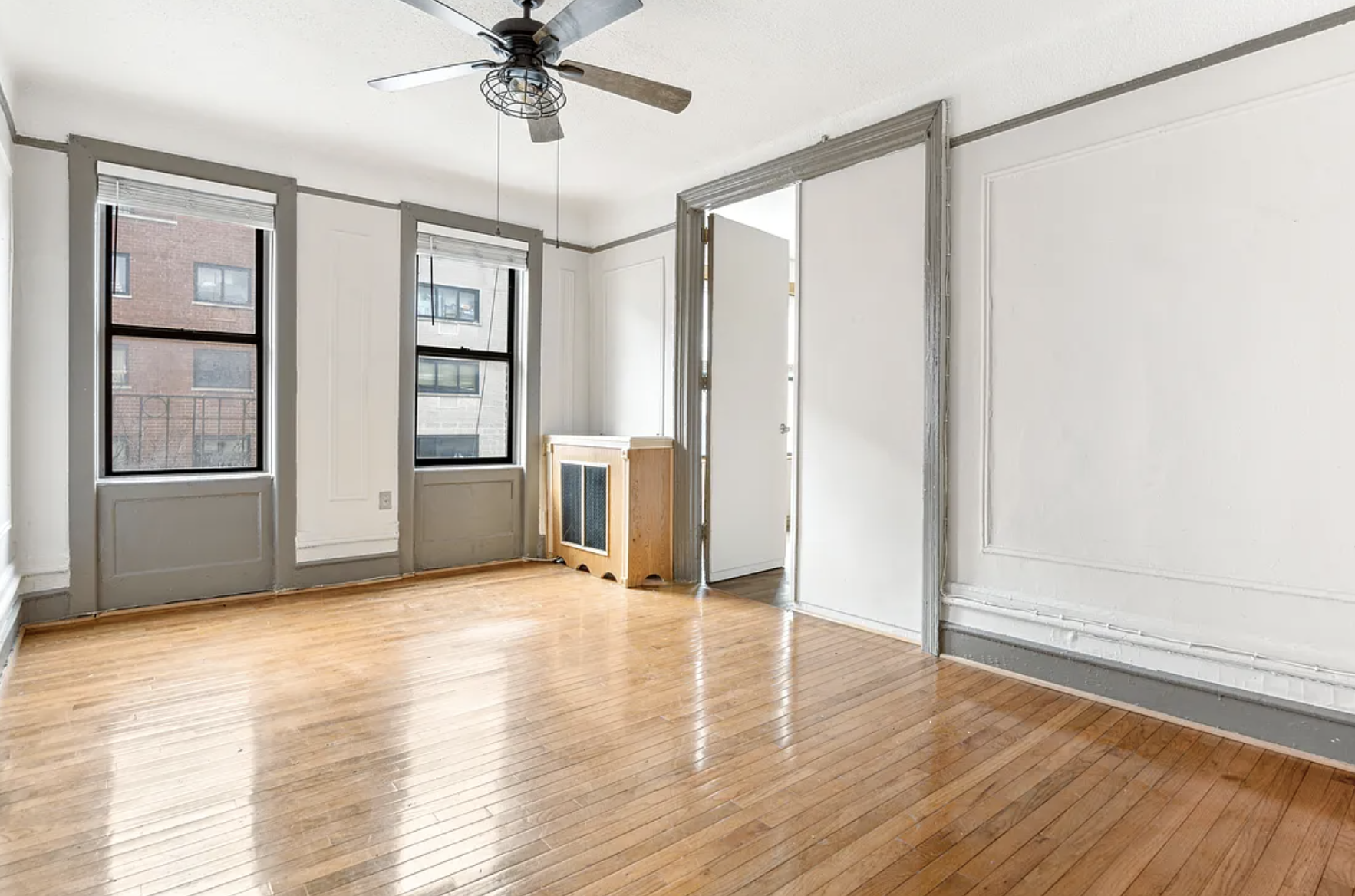 Listed for $199,000, this Housing Development Fund Corporation co-op has two bedrooms and one bath. Permanent residency is required, and buyers are subject to income caps. The bathroom is renovated, and the kitchen has granite countertops and stainless steel appliances. Other features include hardwood flooring, a washer/dryer hookup, and lots of natural light. The building, erected in 1913, has 20 units in its five stories, and new windows and water tanks are being installed in the apartments.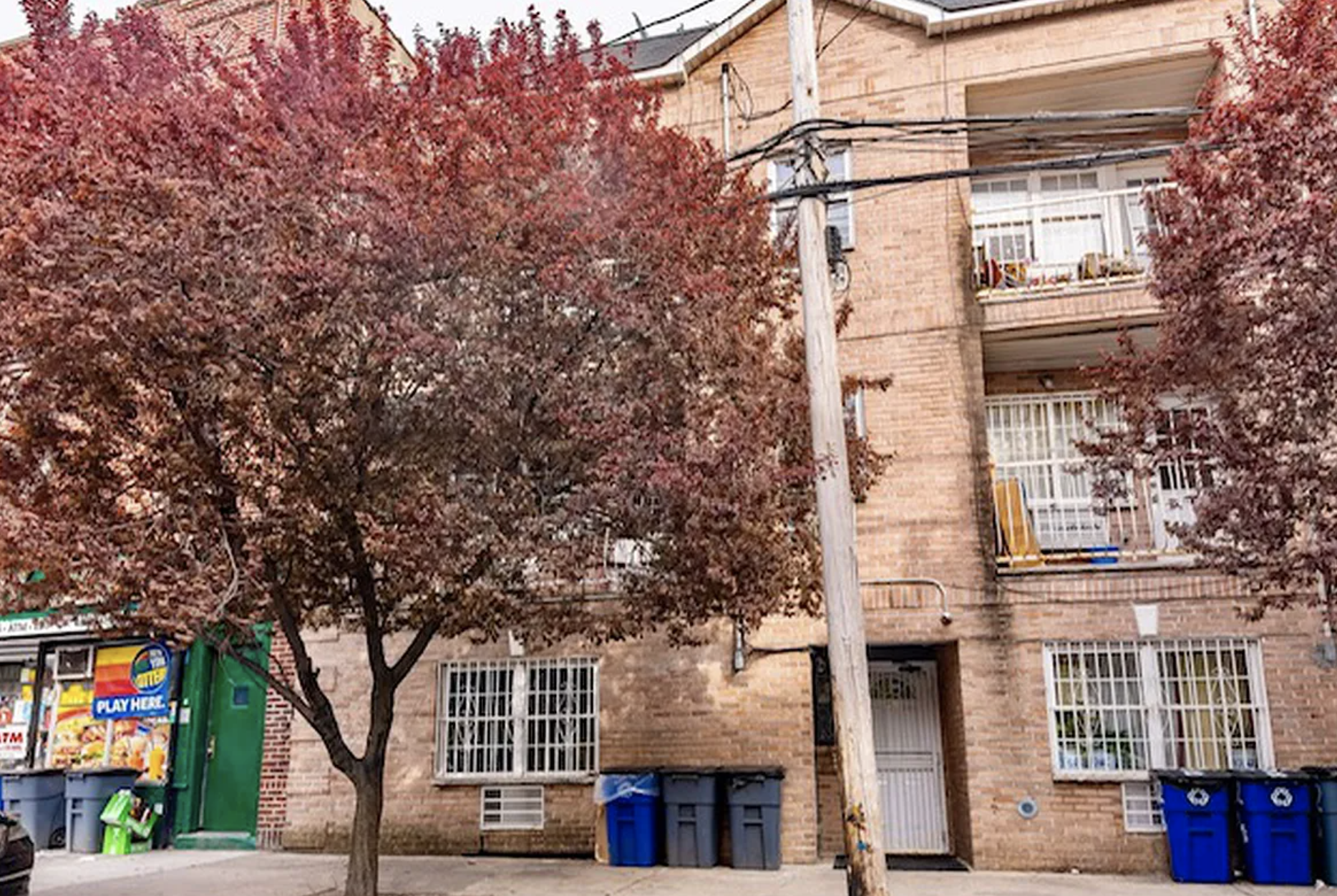 This 2,690-square-foot, three-family brick row house is on a tree-lined street on a private block. The ground floor unit has two bedrooms and one bath with a backyard; the second and third floors each have three bedrooms and one bath plus a balcony or terrace. There are hardwood floors and laundry machines in the basement. Built in 2006, the property is listed for $1.225 million, with a 421-a tax abatement until 2034.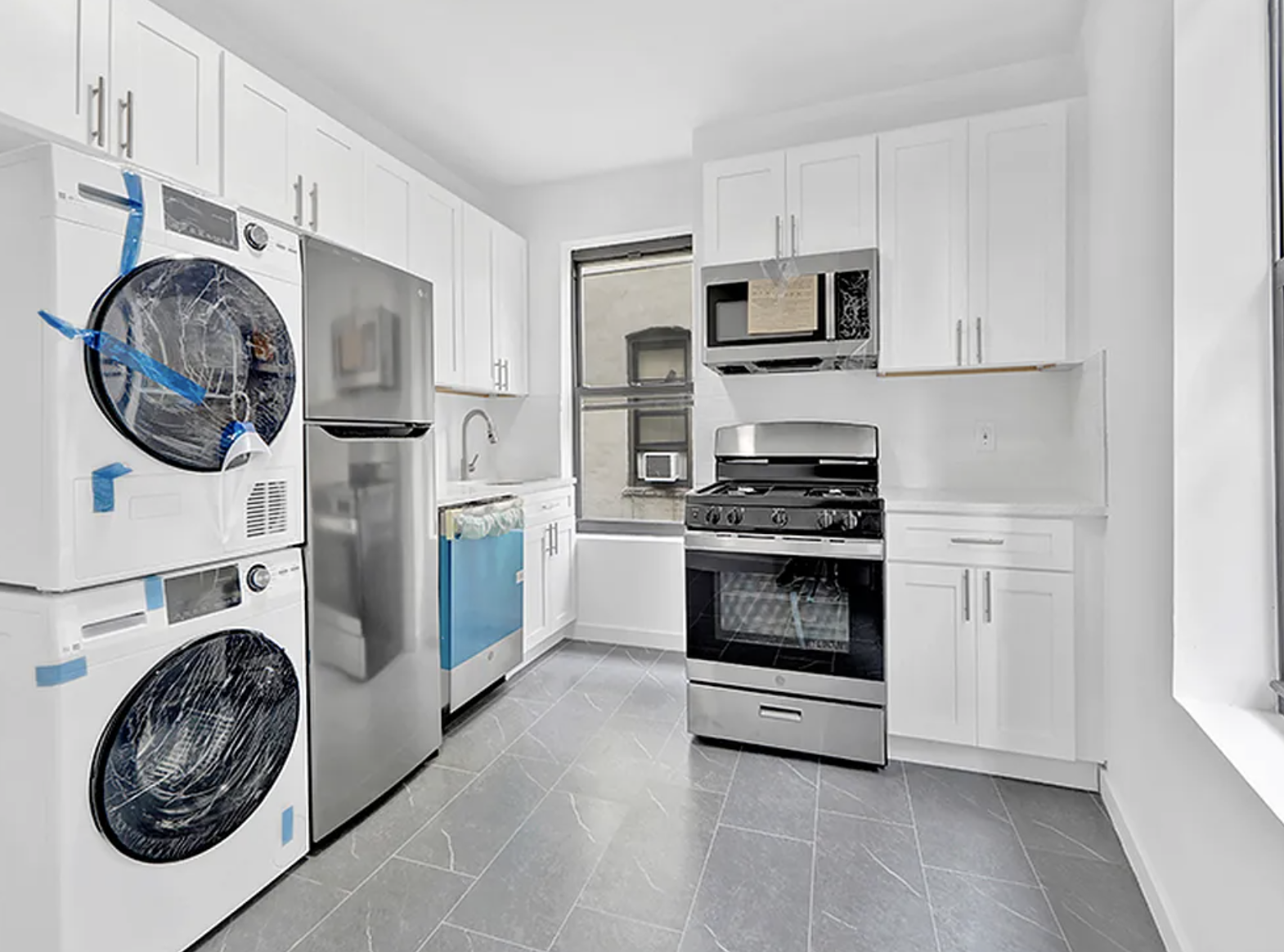 Originally listed for $170,000, this fully renovated one-bedroom, one-bath co-op is on the market for $158,000. Housing Development Fund Corporation income caps apply. The unit has a dishwasher and stacked washer and dryer. The five-story building, which dates to 1907, has 38 units.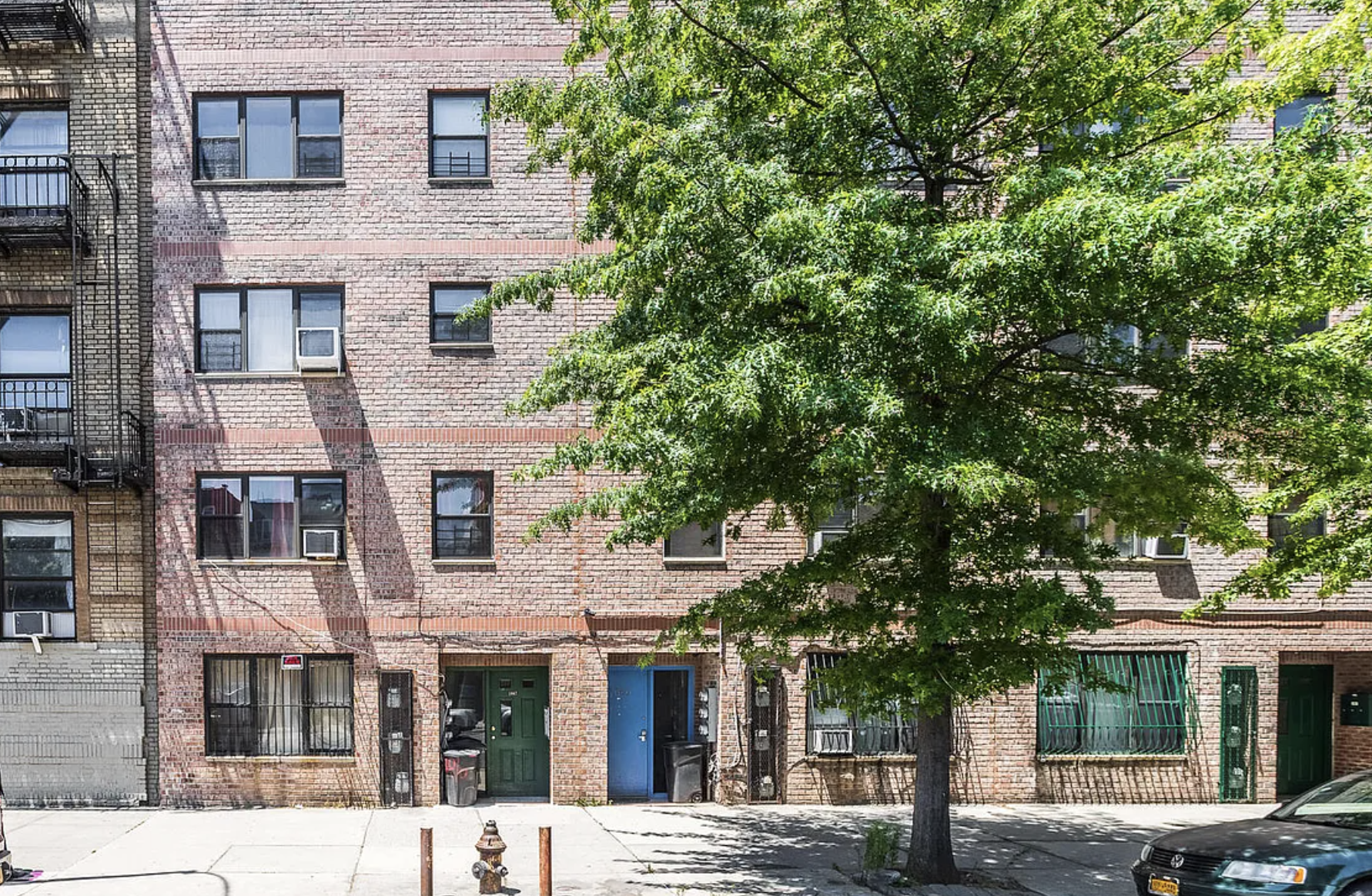 Reduced to $795,000 from $940,000, this three-family house is 5,300 square feet. The circa-2005 building has a total of seven bedrooms and three baths (two bedrooms each on the first and second floors), hardwood floors, storage locker/cage, roof deck, and package room. The listing specifies cash offers only.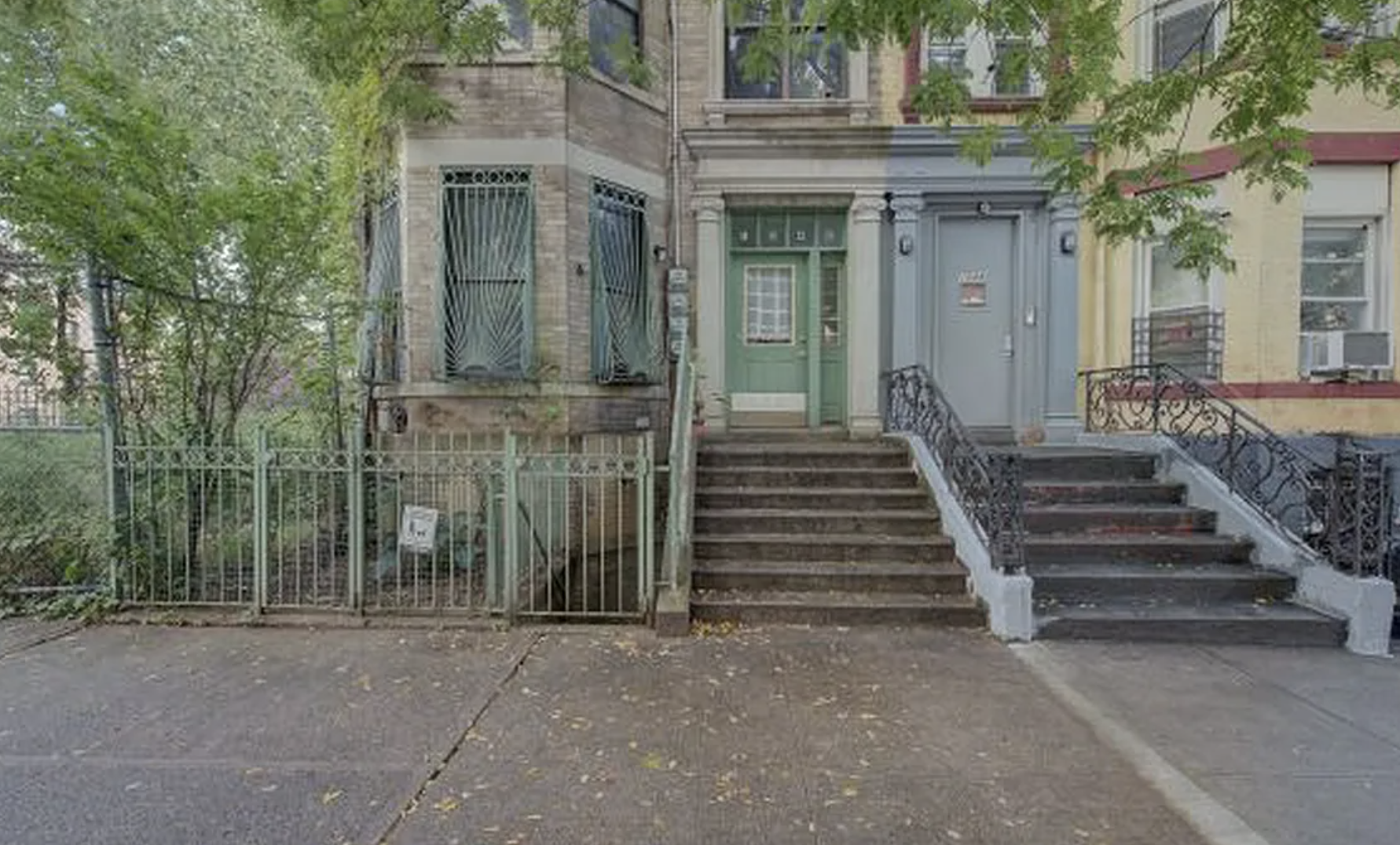 Located in a 1930 brick building on a tree-lined block, this condo has three bedrooms, one full bath, one half bath, hardwood floors, and a washer/dryer hookup. It is on the market for $255,000, reduced from $263,000. The listing indicates it needs updating.
Nancy A. Ruhling is a freelance writer based in New York City.
Brick Underground articles occasionally include the expertise of, or information about, advertising partners when relevant to the story. We will never promote an advertiser's product without making the relationship clear to our readers.