Buy Curious
What to know about buying in New Springville, Staten Island, a walkable, suburban-like area with a range of housing options
Single-family houses range from $389,000 to $1.2 million; multi-families start at $725,000
Condos run $209,000 to $559,00 and there are no co-ops in the community
Most houses were built in the 1960s and '70s; some have a private driveway and garage
The central Staten Island community of New Springville, which shares a zip code with Fresh Kills, the infamous landfill that's being converted to a public park, is one of the borough's major hubs.
The quiet neighborhood has a slight suburban vibe but nevertheless found itself in the headlines for being the site of two murders—when the Mafia gunned down developer Fred Weiss in 1989, and in 1992, when gangsters killed bar owner Michael Devine. 
In this week's Buy Curious, Joann Impellizine, an agent at DiTommaso Real Estate, and Elyse Ann Rivera, an agent at RE/MAX Edge, give us the inside story on New Springville.
The question:
I'm thinking of buying in New Springville, and I've heard that there are a lot of different housing choices. What can you tell me about it?
The reality:
Yes, there is a wide range of properties—single-family houses, two-family houses, and condos— to buy, Impellizine says.
Where is it?
The area is defined by Forest Hills Road on the East, which intersects with Richmond Avenue and Freshkills Park on the west to create a point on the south end, and Willowbrook Park on the north.
Why would NYers want to move to New Springville?
According to Impellizine, the central location is the main attraction in that "you're not too far from anything." What's more, "everything you need is right in the neighborhood—you don't have to go outside it."
Rivera says many of her clients who are priced out of Brooklyn choose New Springville because they don't drive and want to be within walking distance of the Staten Island Mall and other shops and restaurants. "They like the suburban feel and the fact that it's less densely populated than Brooklyn."
Where in New Springville should you live?
There are two named subsections: Heartland Village is a residential development with a variety of housing options. La Tourette, which is next to the golf course of the same name, has some of the more expensive properties.
What are housing and pricing like?
Most of the housing stock, comprised of attached, semi-detached, and detached single- and two-family high ranches, was built in the 1960s and 1970s; some houses have yards, driveways, and garages. There are also condos but no co-ops.
Fueled by low inventory—according to StreetEasy, there are only 14 properties for sale—and high mortgage interest rates, the market is in transition, Impellizine says. "Once the interest rates hit their peak in fall 2022, we started to balance out, but now it's starting to pick up again."
She says housing prices for single-family houses generally run $389,000 to $675,000 for attached,  $500,000 to $800,000 for semi-detached, and $749,000 to $1.2 million for detached, compared to two-family attached ($725,000 to $920,000), semi-detached ($670,000 to $865,000), and detached ($765,000 to $1.2 million).
Condos typically go for $209,000 to $559,00. 
Rentals are also to be had, usually in two-family houses or in the few condo buildings, and go for $1,400 to $1,500 for one bedrooms, $1,800 to $2,000 for two bedrooms, and $2,000 to $3,200 for three bedrooms. Impellizine says entire houses are also rented out.
Is there a lot of new development? 
Not in terms of new construction, per Impellizine, though Rivera says large single-family lots are sometimes sold and then divided to accommodate multiple single-family houses or a boutique condo building.
What's the transportation situation?
There's no subway service, but several bus lines serve the area, namely the S44, S59, S61, and S79, plus the express lines SIM4, SIM4C, SIM4X, SIM8, SIM8X, and SIM31.
Impellizine notes that the S44 and S61 connect to the Staten Island Ferry and that the community "is not too far" from the entrance to the Staten Island Expressway.
What is there to do?
Staten Island Mall, the borough's only indoor shopping center, is a name-brand mecca. Stores include Zara, JCPenney, The Container Store, Apple, H&M, and Steve Madden. One of its anchors is AMC Theaters.
The New Springville Greenway, a paved pathway that's a little over three miles long, is a popular biking and running trail.
As mentioned, the 2,200-acre Freshkills Park is a major green space that's being opened in phases and is expected to be completed in 2038.
The nearly 200-acre Willowbrook Park, which is on New Springville's northern border, has a carousel, pond, baseball fields, hiking trails, a playground, and fishing and barbecue areas.
La Tourette Golf Course, the only one on the island with a practice center, hosts the annual New York City Amateur Championship and the March of Dimes Celebrity Charity Event.
What's the restaurant/nightlife situation?
New Springville is not a fine-dining destination; rather, it's defined by brand-name, fast-food franchises and casual bars.
Many of them, including Angelina's Kitchen, Shake Shack, Chipotle, Dave & Buster's, Tommy's Tavern + Tap, Starbucks,  Loco Lobo, and Krispy Kreme, are in the Staten Island Mall or in smaller shopping centers surrounding it.
Other options include Miller's Ale House, Jade Island, which serves Chinese-American food and tiki cocktails, Hot Bagels & More, and Sandwich and Pickle, a deli/full-service restaurant that serves corned beef and pastrami sandwiches, bagels, pierogies, and fried pickles.
How about grocery stores?
In addition to Costco and Trader Joe's, a Stop & Shop and Lidl are in the Staten Island Mall.
Check out these listings in New Springville.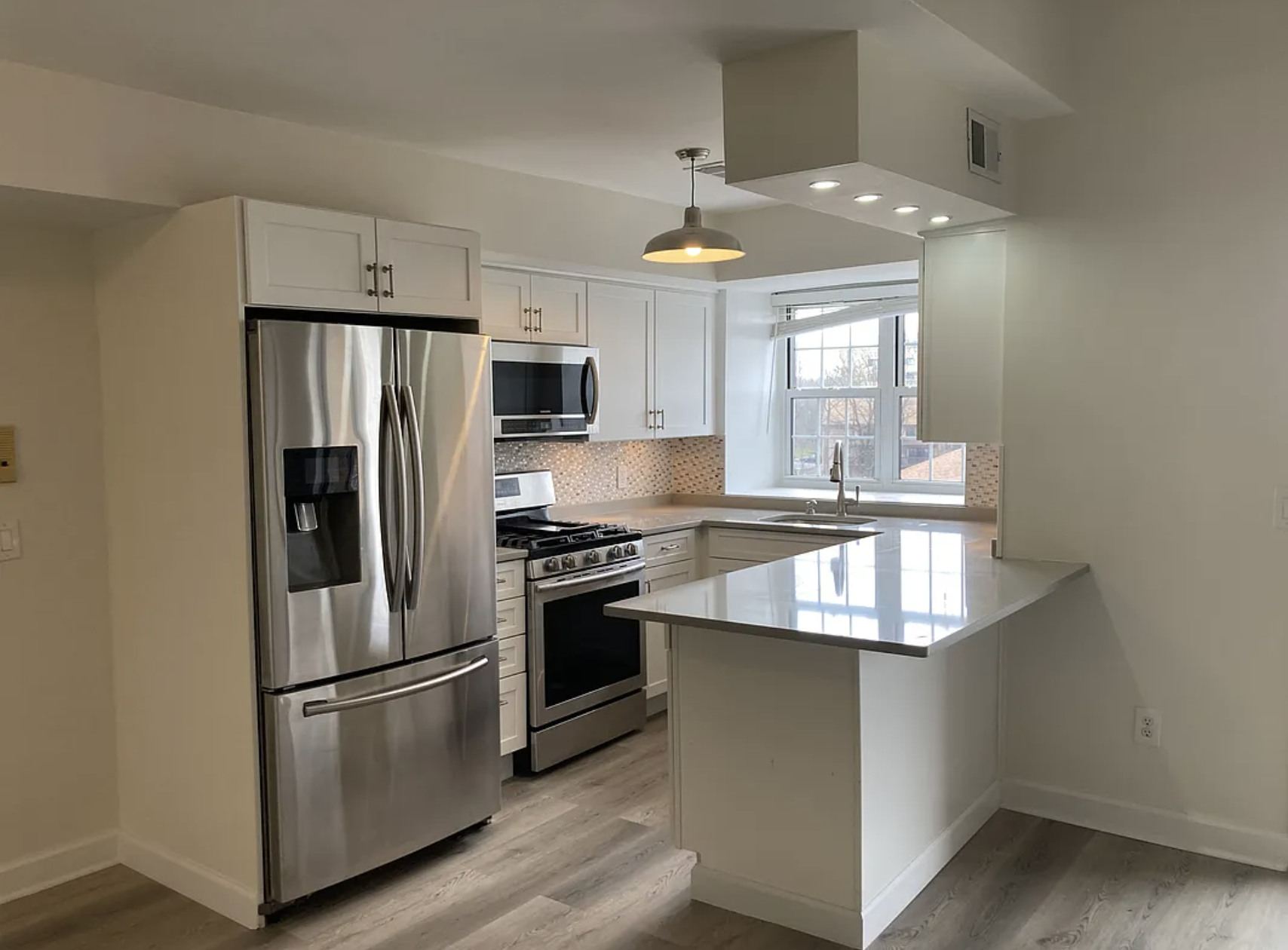 Recently renovated, this 1,300-square-foot condo, which has two bedrooms and one bath, is on the market for $470,000. The two-story unit has an upstairs loft/playroom with skylights, central air, a built-in washer and dryer, and stainless-steel kitchen appliances. Features of the 1985 three-story building include a pool, clubhouse, playground, basketball and tennis courts, and parking.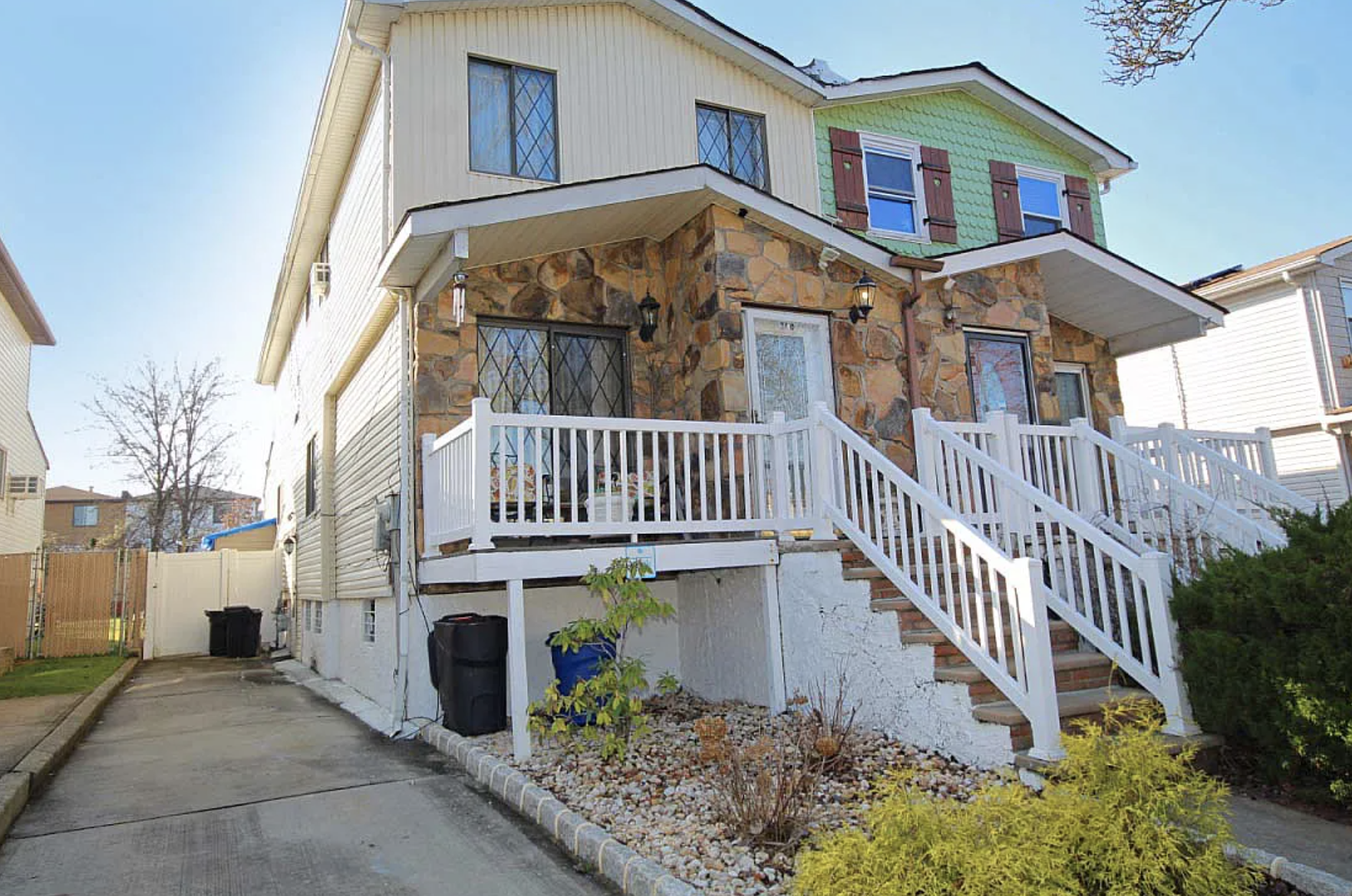 Built in 1980, this single-family, semi-detached house is 2,734 square feet and sits on an oversized lot. It has four bedrooms, two full baths, a finished basement, private driveway, and backyard with a wooden deck and swimming pool. The asking price is $774,999.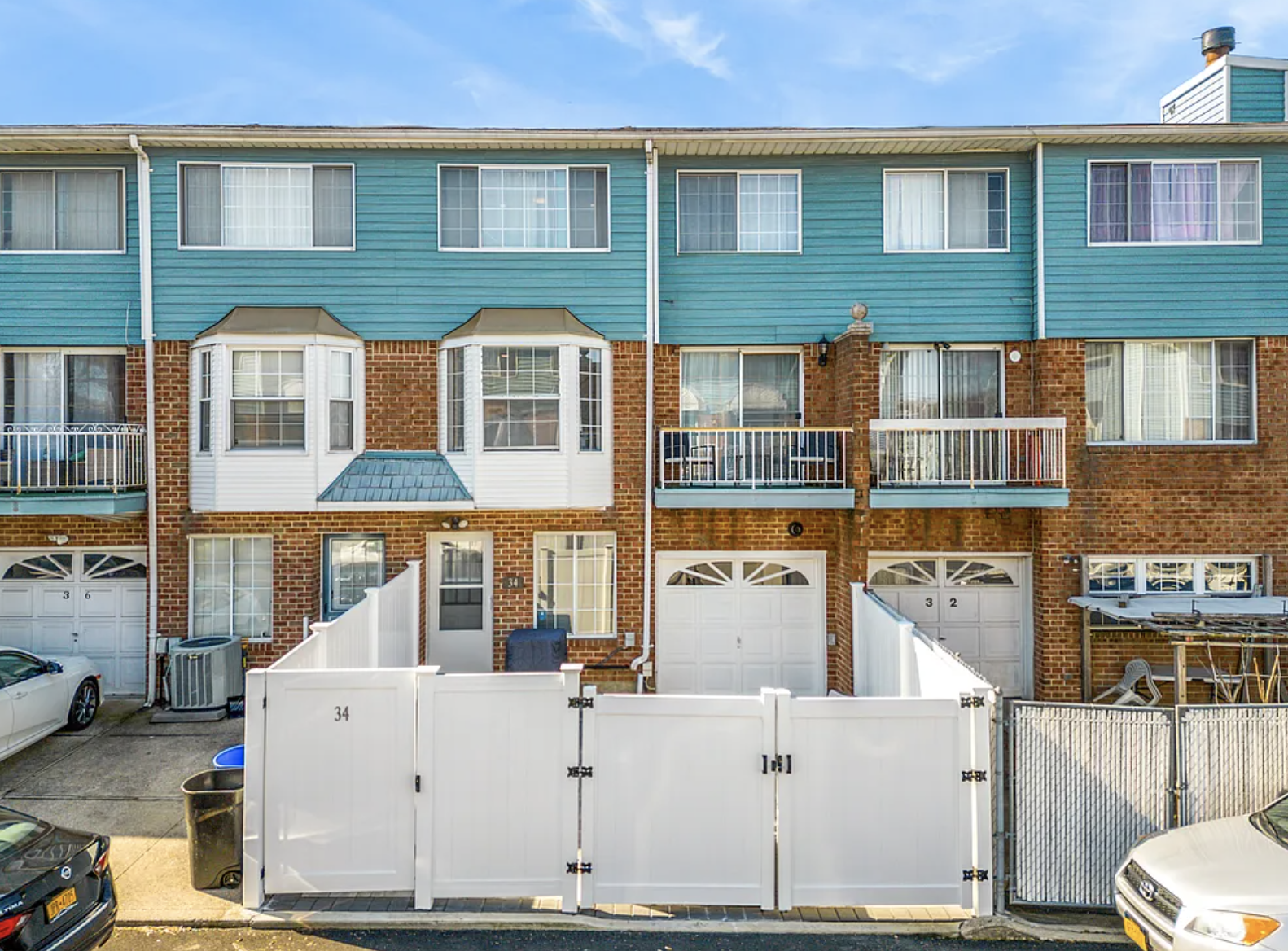 Listed for $500,000, this 1,600-square-foot single-family townhouse has two bedrooms, two full baths, one half bath, and a living/dining room combination. A fenced-in paved patio and garage are other features of the three-story residence, which was built in 1988.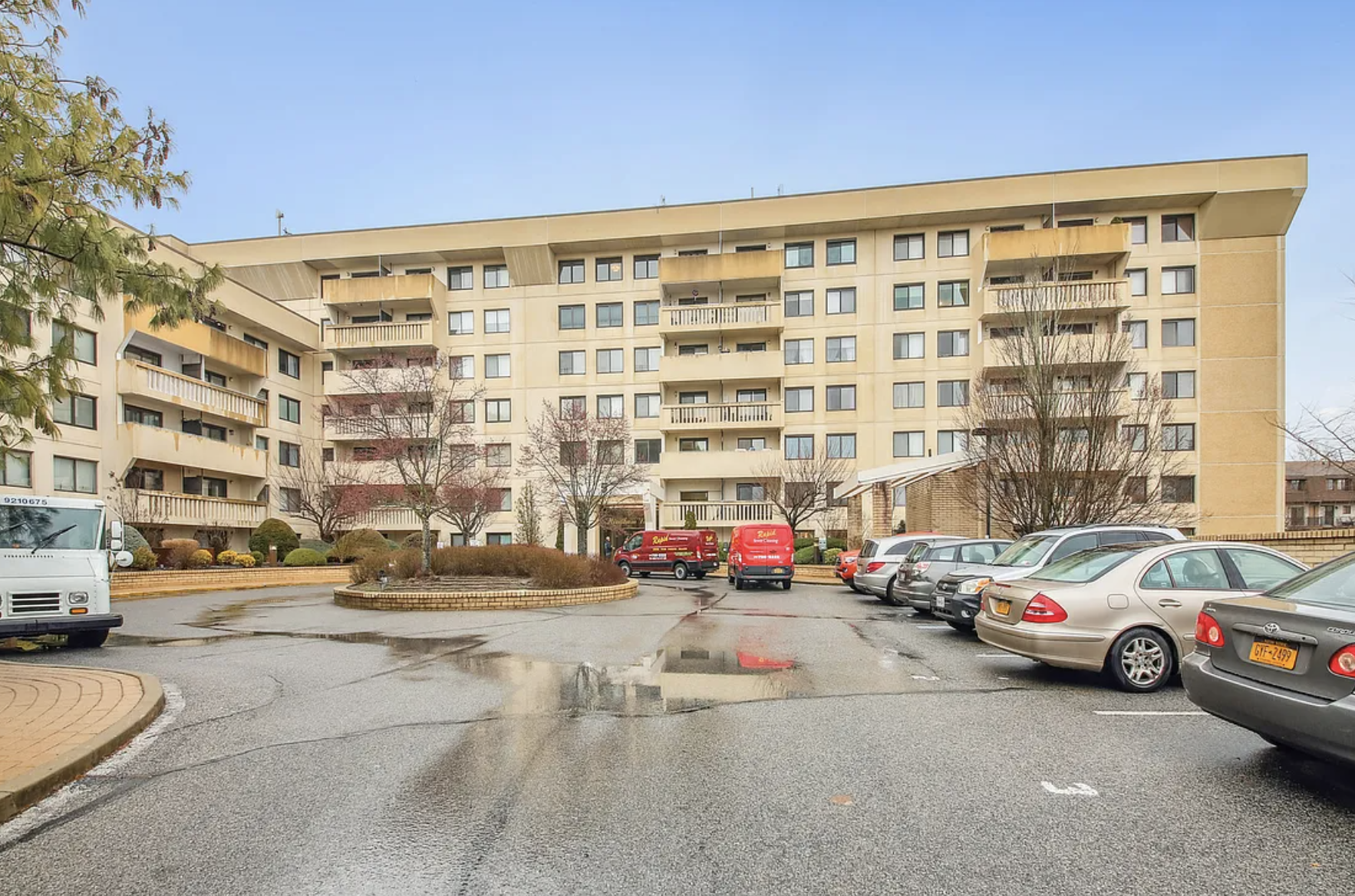 This 754-square-foot one-bedroom, one-bath condo is listed for $299,999. It has central air, a balcony, living room/dining room combo, and galley kitchen. The seven-story elevator building, which has 163 units and dates to 1981, has a laundry room, pool, tennis court, and indoor parking.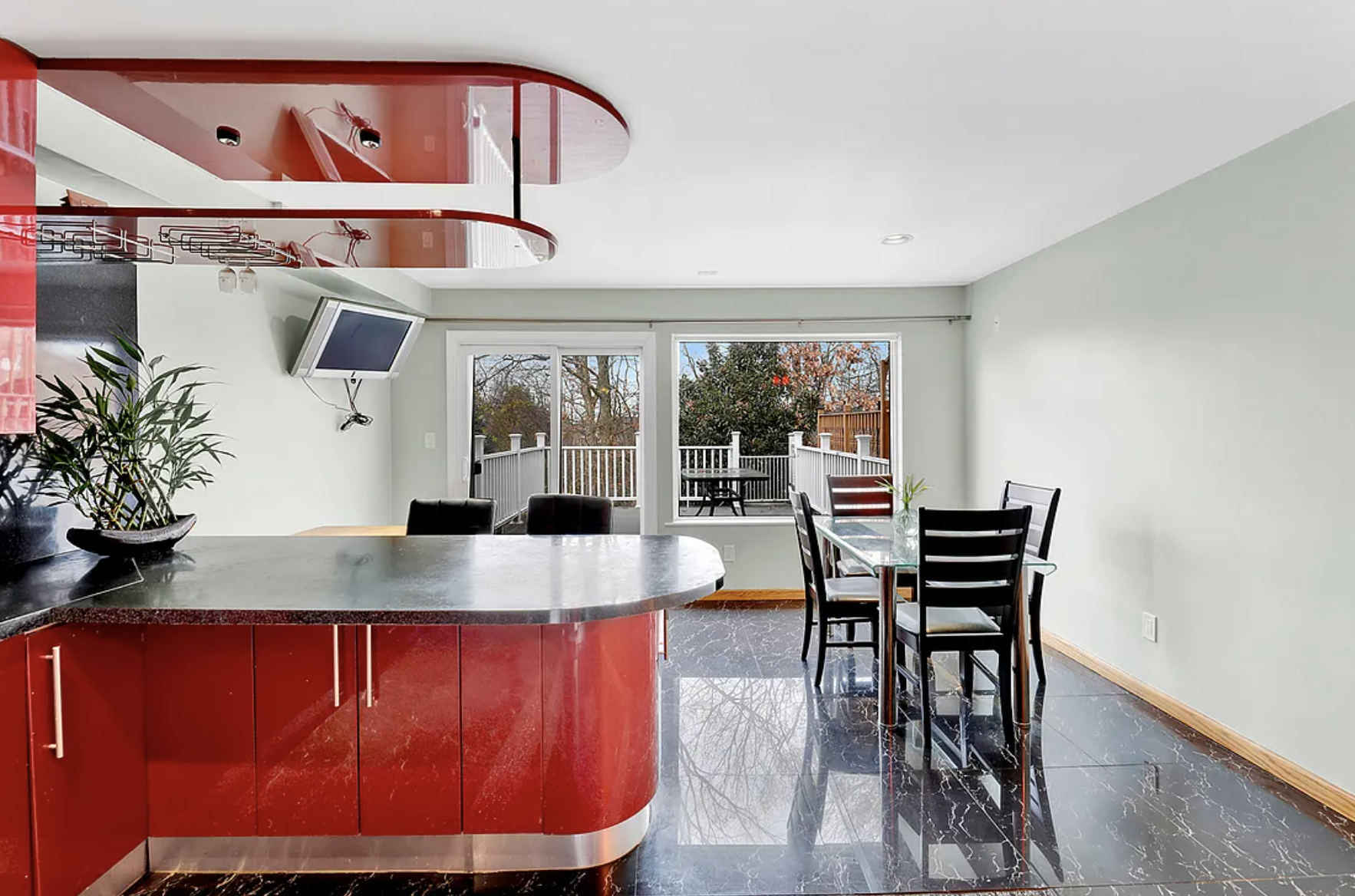 Originally listed for $799,000, this 2,200-square-foot two-family brick house has been reduced to $785,000. The circa-2001 residence has five bedrooms, four baths, a custom kitchen with red lacquer cabinetry, private deck, large backyard, balcony, and private drive with an attached garage.
Nancy A. Ruhling is a freelance writer based in New York City.
Brick Underground articles occasionally include the expertise of, or information about, advertising partners when relevant to the story. We will never promote an advertiser's product without making the relationship clear to our readers.