Buy Curious
What to know about buying in Douglaston, Queens, where you get larger homes, bigger lots, and lower property taxes
Median price for detached single-family houses is $1.1 million; large waterfront estates fetch $2.5 million
Mid-rise co-ops range from $270,000 for a one bedroom to $380,000 to $450,000 for a two bedroom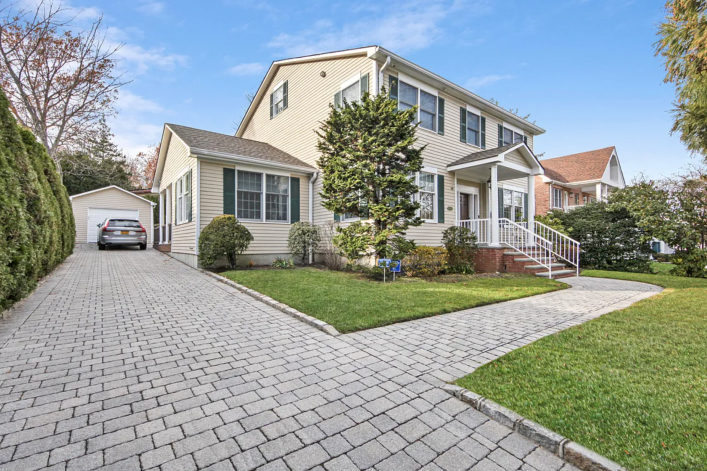 The northeastern Queens community of Douglaston, where dancer Ginger Rogers and actress Angela Lansbury lived and where tennis star John McEnroe learned to play, is city smart with a small-town feel.
The dual-zip code community—11362 and 11363—is next to Nassau County, a fact reflected in its serene, suburban-like atmosphere (but minus the suburban-style property taxes.)
In this week's Buy Curious, David Esposito, an agent at Century Homes Realty Group, and Donna Demkowicz, owner/broker of Donna Demkowicz Real Estate Co., give us the inside story on Douglaston.
The question:
I've heard that there may be some deals on real estate in Douglaston. What can you tell me about that?
The reality:
"You won't find any bargains," says Esposito, who notes that house prices in Douglaston are around the same as those of the surrounding Queens neighborhoods.
"It's an exclusive area," Demkowicz says. "Depending on the property, Douglaston may be a little more expensive than Bayside or Glen Oaks."
Where is it?
Douglaston is bounded on the north by Little Neck Bay, on the west by Bayside, on the south by Glen Oaks, and on the east by Nassau County's Great Neck.
Why would NYers want to move to Douglaston?
"It's a very friendly and welcoming community," Esposito says. "You get to know your neighbors and the local shop owners. Everyone says hi, and many people meet and hang out at the diner or the coffee shop."
Demkowicz says Douglaston is attractive to those who want to get away from "the hustle and bustle of the average Queens neighborhood. It's close to the suburbs of Nassau County, and it has the Long Island Rail Road, but the property taxes are lower than they are on nearby Long Island communities."
Where in Douglaston should you live?
Douglaston Manor, which is in the historic district of the same name, consists of some 600 houses on Little Neck Bay. The waterfront houses date from 1840 to the present, the streets are tree-lined, and some are paved with cobblestones. "You wouldn't think you're in Queens," Esposito says. "We like to call it the best-kept secret. The views are amazing—you can see all the way from Kings Point to Bayside."
Douglaston Hill Historic District, which is not on the water, is a small area with large houses as on large lots. The residences date from the early 1900s to the present.
The "P.S. 98 Area" is an informal name coined by longtime residents that refers to the single-family housing, primarily 1970s raised ranches, behind that school.
What are housing and pricing like?
Most of the housing stock is detached single-family residences that date from the 1900s to the present. They are in a mix of traditional styles, notably Colonial and Tudor. Yards, driveways, and garages are typical.
Listings are tight right now: There are only 11 single-family houses, condos, and co-ops on the market in Douglaston, according to StreetEasy.
Hobbled by higher mortgage interest rates and sellers' inflated price expectations, "the market is in transition," Esposito says, adding that appropriately priced properties still sell swiftly.
According to Esposito, the median house price is $1.1 million, with $2.5 million being top price for a large waterfront estate. He adds that $850,000 would buy a handyman's special that needs several hundred thousand dollars of work. 
There are some mid-rise co-ops, with prices ranging from $270,000 for a one bedroom to $380,000 to $450,000 for a two-bedroom unit, Esposito says, adding that those on the north side of Northern Boulevard, which bisects the community into north and south, command higher prices.
Condos, which are rare, average $200,000 for studios and $400,000 for one bedrooms. Prices top out around $750,000, he says, noting that "there was one for $1 million, but it was a double-unit penthouse, and there isn't anything else like it in the community."
Renters have a choice of four-family houses or apartment buildings. Studios average $1,500 to $1,900, one bedrooms $2,100, and two bedrooms $3,200, Esposito says.                                                                                                                                                                               
Is there a lot of new development? 
Two new apartment buildings are in the works, Esposito says, but the only other development is the renovation and/or rebuilding of single-family houses. "There's no more vacant land," he says.
What's the transportation situation?
Although there is no subway service in Douglaston, the Long Island Rail Road has two stops in the community, and the Q12, Q30, Q36, QM3, QM5, QM8, and QM35 buses run through the neighborhood. Another bus (the n20G) also runs without stops to neighboring Great Neck.
The Long Island Expressway and the Cross Island Parkway pass through Douglaston, and the Grand Central Parkway is on the community's southern boundary.
"Douglaston is only a 15-minute drive from each airport," Esposito notes. (That would obviously depend on traffic.)
What is there to do?
In addition to several small parks with benches, there are some larger green spaces.
Douglaston Park has an 18-hole golf course, which, according to its website, is the second busiest in the city and "offers a country club experience at a fraction of the cost."
Residents head to Alley Pond Park at the southern end of the community for tennis, biking, hiking, soccer, basketball, and children's playgrounds.
Douglaston Club, opened in 1918, is a private yacht, tennis, and pool club that offers dining, events catering, and sailing lessons. "There are parties with live music," Esposito says. "And this is where they do the annual blessing of the boats."
What's the restaurant/nightlife situation?
Douglaston has a casual dining scene, Esposito says, adding that Il Toscano, a Northern Italian restaurant that was established in 1985, is the only formal, fine-dining establishment in the community.
Popular spots include Il Sapore Italiano Pizzeria, Picciotto (a new pizza place), The Parkway Diner, and Aegea West Mediterranean Kitchen for Greek take-out fare.
"People also like to go to Mike & Faye Deli Grocery for their morning coffee and hang-out while they're waiting for the train," Esposito says.
How about grocery stores?
Food Bazaar is the only supermarket in the community. Residents also go to Douglaston Deli for essentials.
Check out these listings in Douglaston.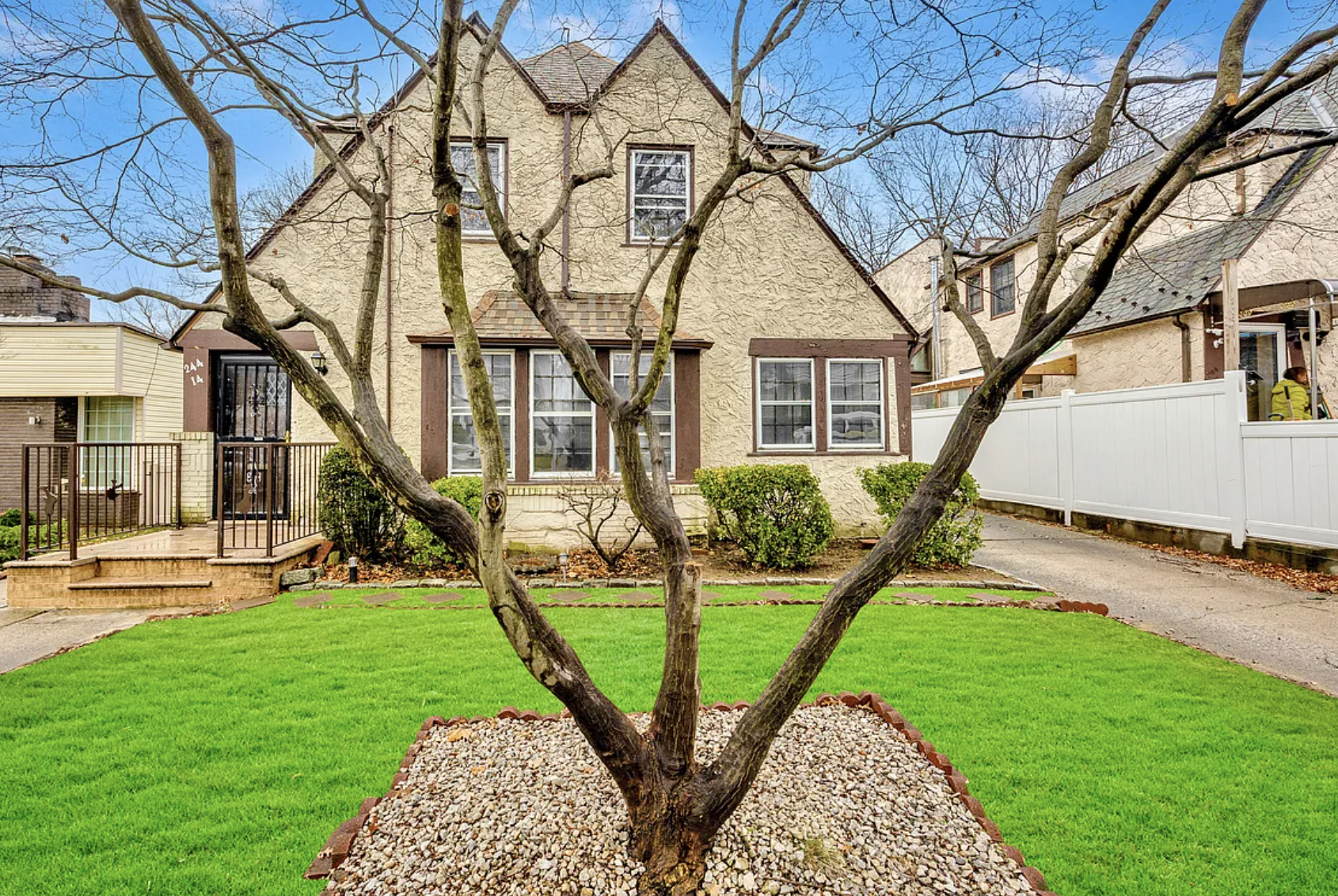 Built in 1925, this single-family Tudor has been recently renovated. The 1,376-square-foot detached house has three bedrooms, one full bath, and one half bath. Other features include a new wood-burning fireplace and mantel, finished basement with separate entrance, detached garage, private driveway, and backyard. The price has been reduced from $950,000 to $898,000.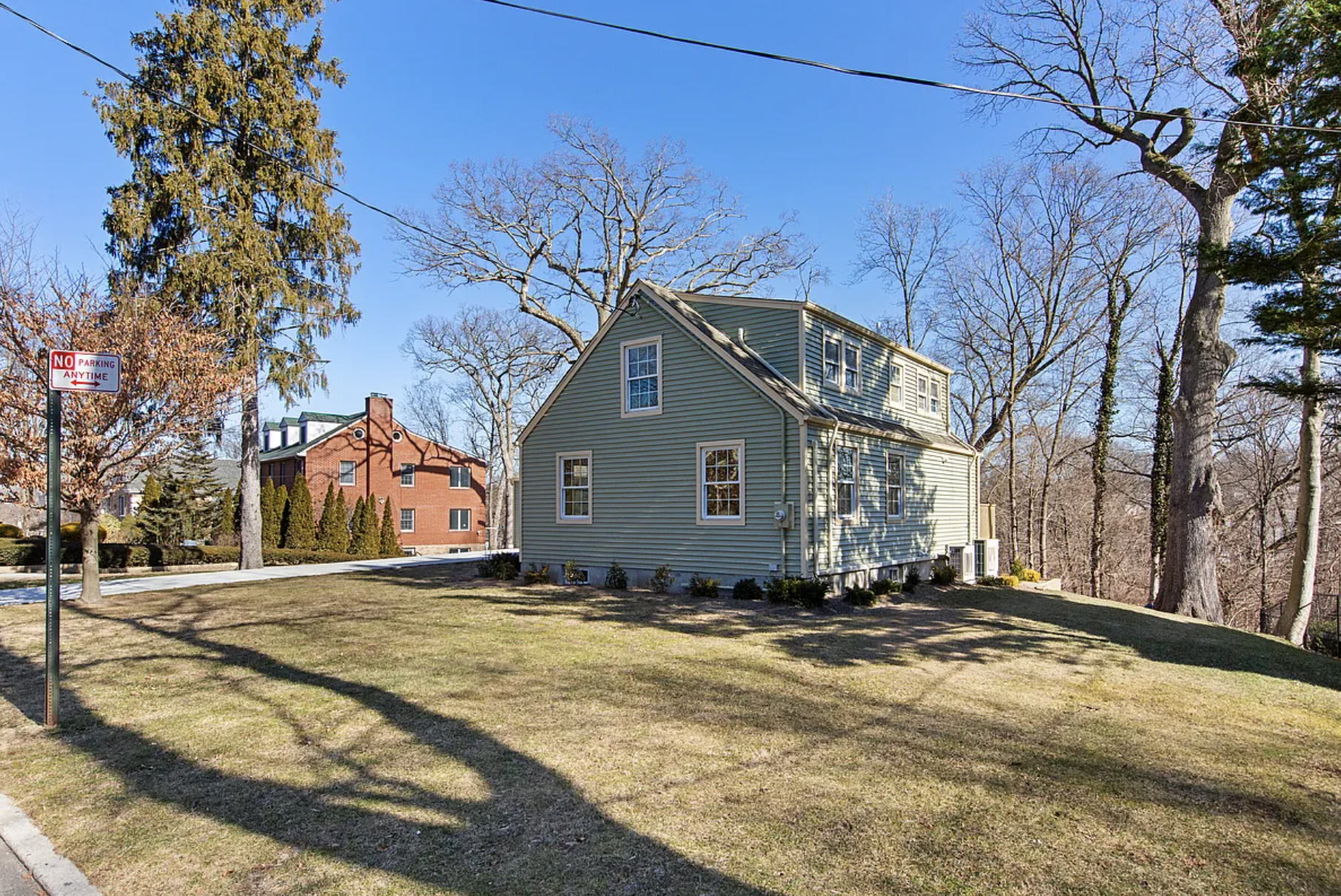 Listed for $1.298 million, this single-family detached house, on an oversize lot, has three bedrooms, two full baths, and one half bath. The renovated circa-1920 property has an open-concept kitchen, a family room, an attached garage, a deck, ductless AC units, and a finished basement with an outside entrance. The lot next door is also for sale at an additional cost.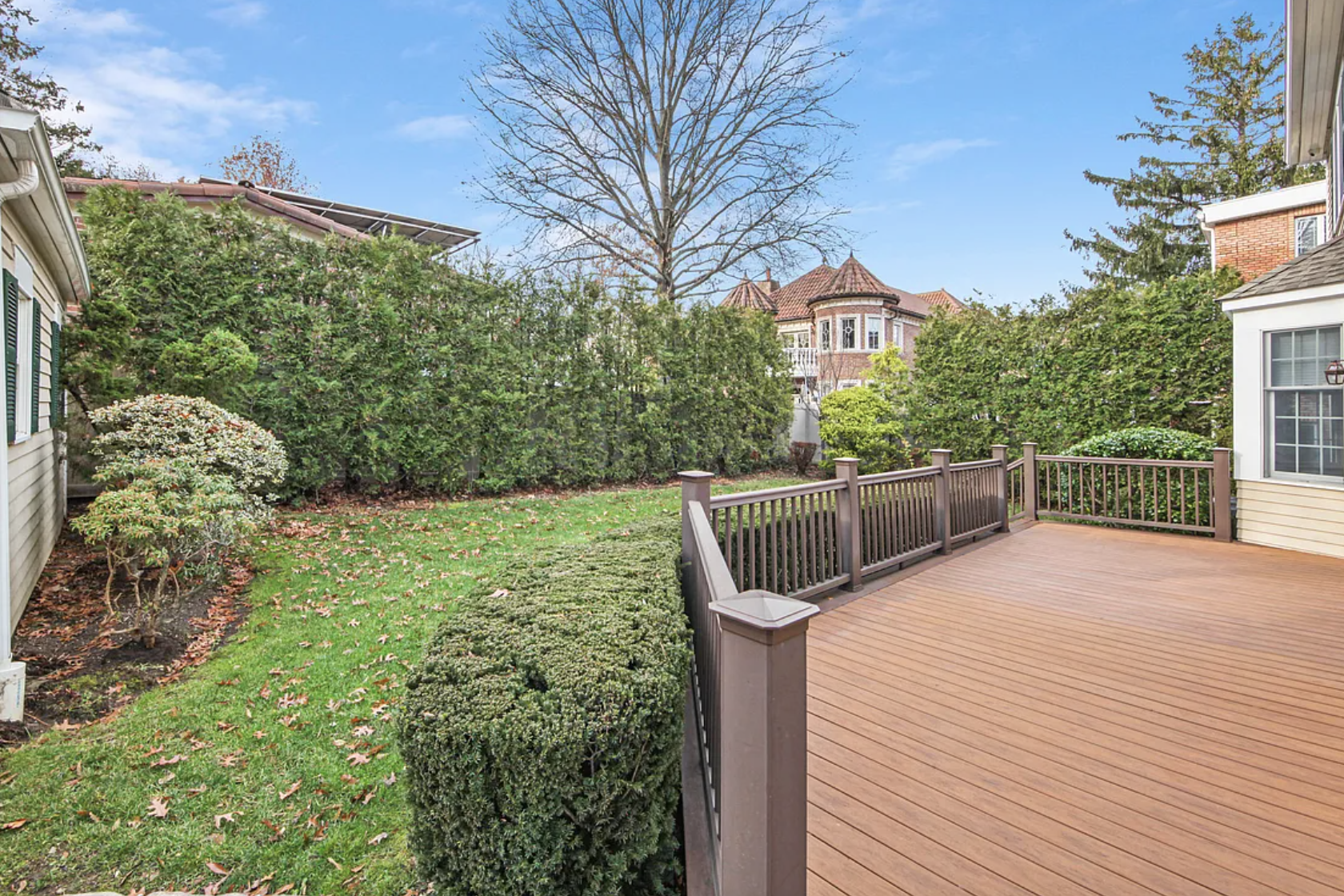 This 3,825-square-foot detached modern Colonial, which was built in 2002, is listed for $1.785 million, down from $1.88 million. It has four bedrooms, two full baths, one half bath, a kitchen with an island, two living rooms, a fireplace, finished basement, separate garage, front yard, and backyard with a porch.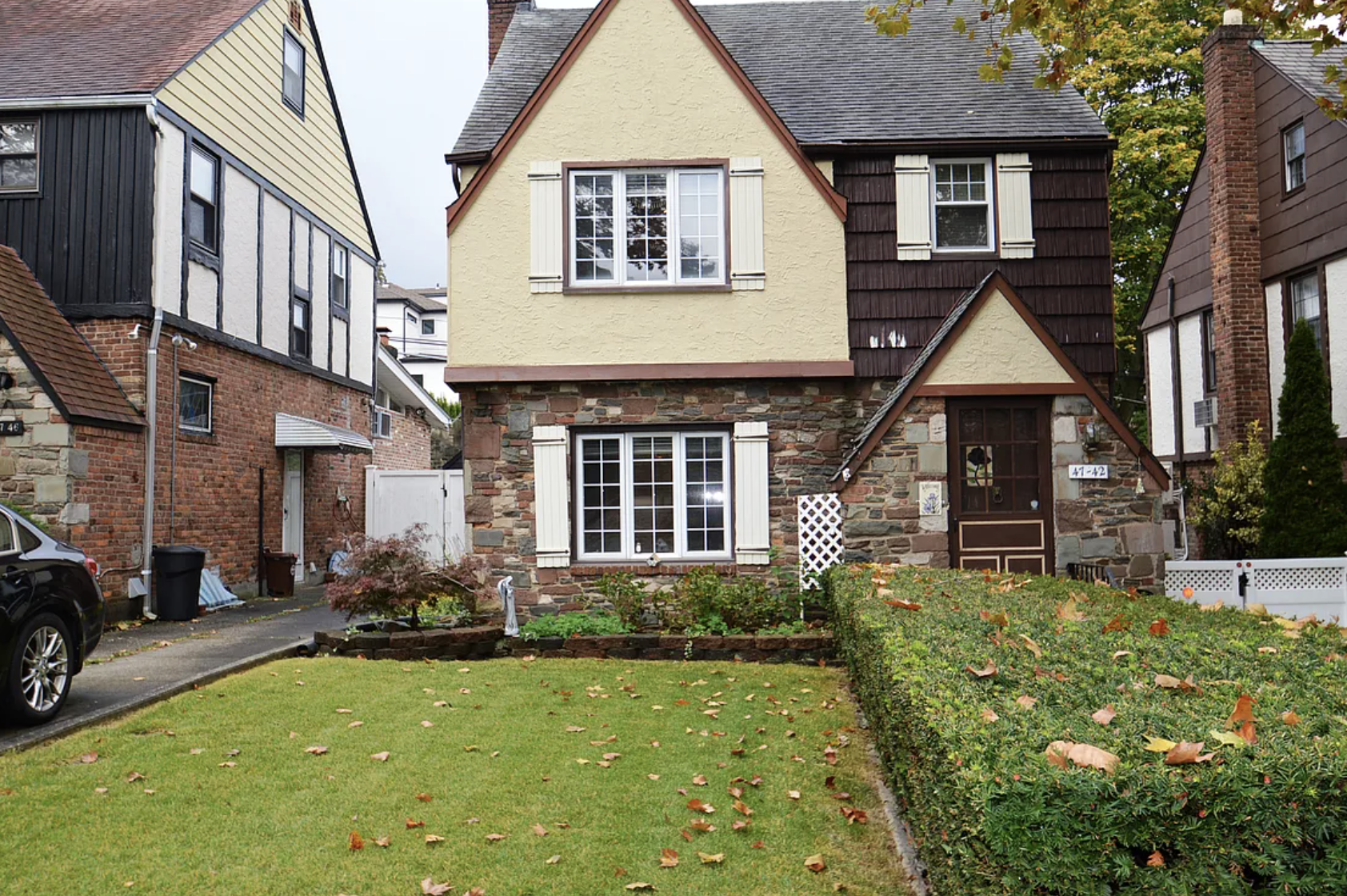 Built in 1940, this 1,533-square-foot Tudor Colonial has four bedrooms and two baths. The eat-in kitchen has new appliances. Other features include a leaded-glass window in the foyer, French doors that lead to the living room, a formal dining room, central air, hardwood floors, a finished basement, and fenced yard. It is listed for $899,000.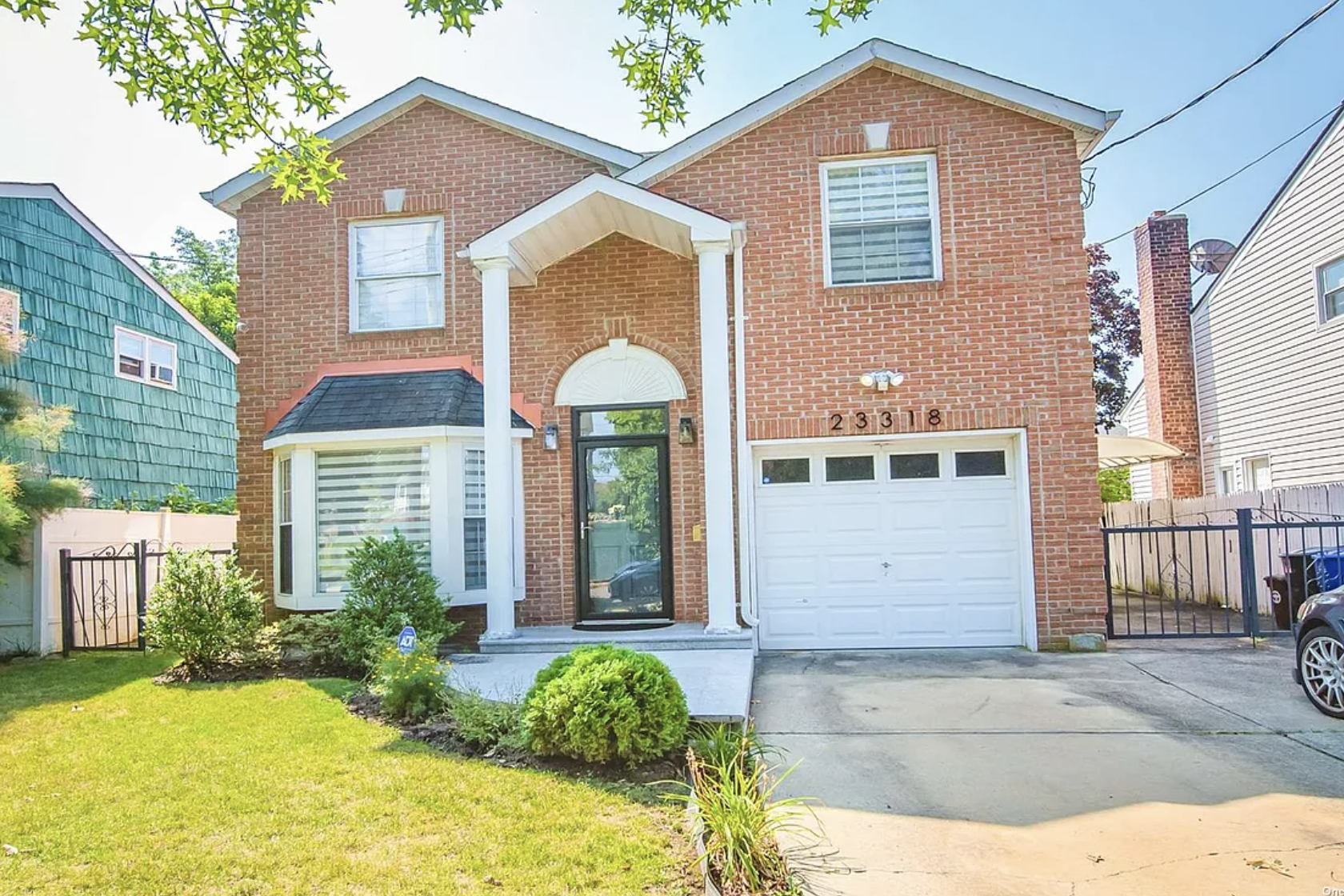 Originally listed for $1.35 million, this two-story detached brick house, built in 1997, is on the market for $1.19 million. It has three bedrooms, two full baths, one half bath, a living room, dining room, custom kitchen with an island, sunroom, backyard, an attached garage, and a private driveway.
Nancy A. Ruhling is a freelance writer based in New York City.
Brick Underground articles occasionally include the expertise of, or information about, advertising partners when relevant to the story. We will never promote an advertiser's product without making the relationship clear to our readers.